Dyson of the vacuum cleaner announces the huge cyclone boat concept to remove the trash in the river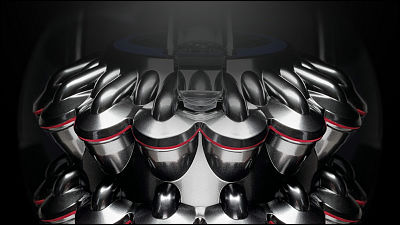 Their name was announced in a breakthrough in "filterless vacuum cleaner" using original cyclone technologyDysonIt is a company, but its founderJames DysonMr. Mr. Kimura uses a "cyclone technology" invented by himself to make a river beautiful, a huge cleaning ship "MV recyclone"We revealed the idea of.

Sweep Our Dirty Rivers Clean | TIME.com
http://time.com/23059/dames-dyson-sweep-our-dirty-rivers-clean/

4 | James Dyson Is Designing A Giant Vacuum-On-A-Boat To Clean Ocean Trash | Co.Exist | ideas + impact
http://www.fastcoexist.com/3028391/james-dyson-is-designing-a-giant-vacuum-on-a-boat-to-clean-ocean-trash#4

It is Mr. Dyson who is the founder and chief engineer of Dyson Company and that person who revealed the concept. Mr. Dyson decided to develop for improving the marine environment by feeling a sense of crisis that the garbage such as plastics flowing from the river into the sea and continuing drifting without being disassembled is threatening the life of marine life. The idea brought there was floating on the seabargeWe set up a huge cyclone cleaner on top of it and suck up floating garbage.

Here is the concept picture that Mr. Dyson painted. A giant cyclone ship "MV Ricyclone" spreads a gigantic net to a river and sucks up garbage floating on the water with a pump applying cyclone technology, and the collected garbage is crushed and turned to processing Become.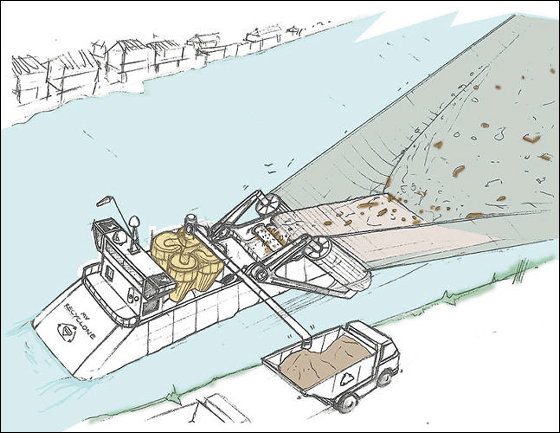 The first idea seems to be to install a cyclone device at several points of the river and collect waste, but gradually the concept has changed and it reached the "MV Ricyclone" that can be placed on the current barge . By the completion of the cyclone cleanerWe have manufactured more than 5000 prototype machinesIt is Mr. Dyson 's episode.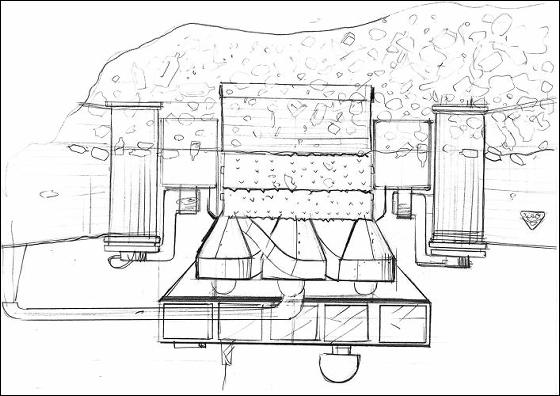 Since the concept is still in the idea stage, details such as when the cyclone cleaning ship will be materialized will still be planned from now. I would like to confirm with this eye how much it will become a huge cyclone device and how strongly you can collect garbage.