America-like morning Mac's one plate 'Big breakfast deluxe' taste review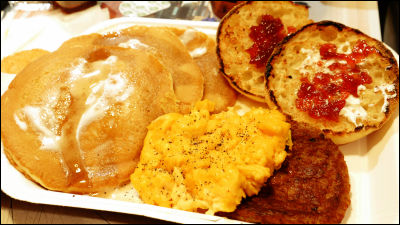 From Monday, April 2, 2014, McDonald's will be producing a juicy and spicy sausage patty, an English muffin baked with a special toaster, a classic "hash potato", a fluffy texture "scrambled egg" I made it into one plate "Big breakfast"And 3 more soft sweet hot cakes"Big breakfast deluxe"Is released as a new Mac morning menu. At McDonald 's I actually went to eat what kind of taste the menu to eat with a rare knife and fork is.

Morning Mac | Campaign | McDonald's
http://www.mcdonalds.co.jp/campaign/morning/index.html

Arrived in McDonald's early in the morning.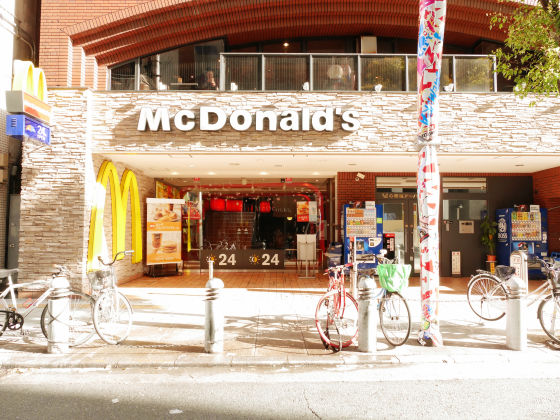 A poster has been posted on the shop front.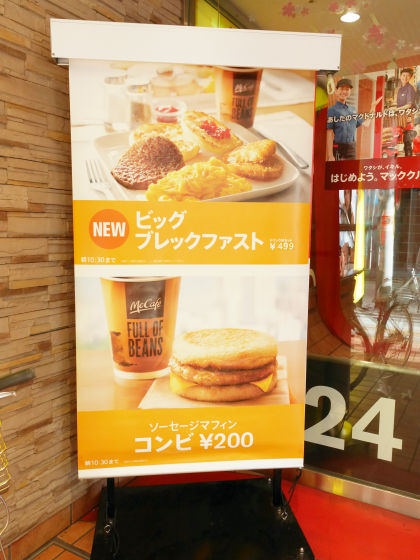 The price of "Big breakfast" at this store is 499 yen (tax included), "Big breakfast deluxe" 599 yen (tax included). This time I order "Big Breakfast Drinks Drink (M) Set" of 699 yen (tax included).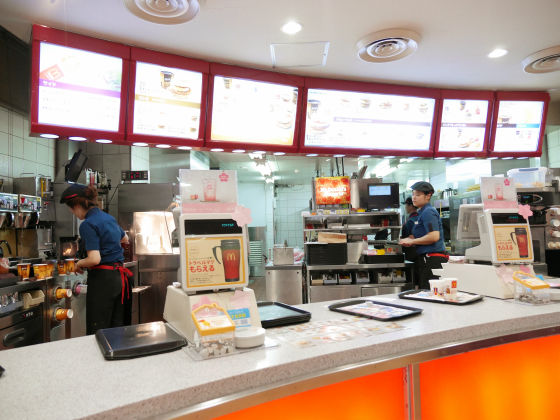 It seems that it takes a little longer than usual Burger Set, and it took 6 to 7 minutes to offer. It comes with paper container with lid, with plastic fork and knife.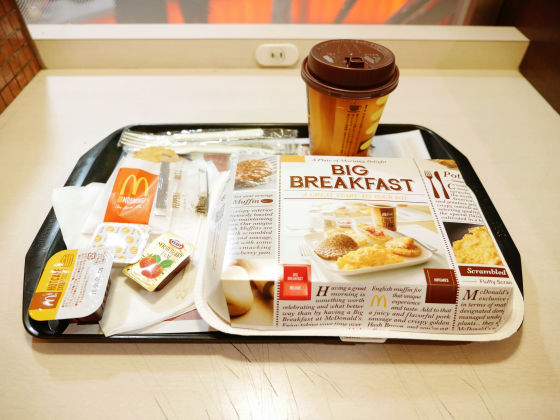 When opening the lid, how to eat is described on the back side.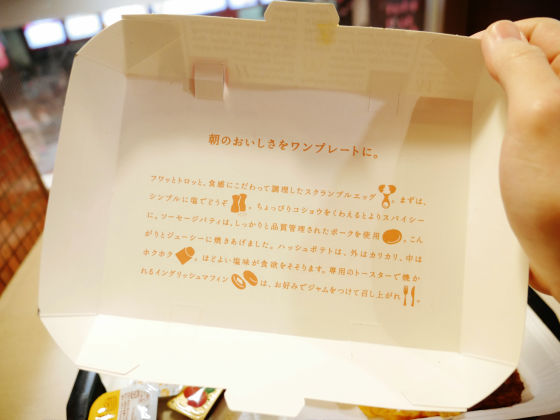 Contents is like this. It is somewhat different from the picture image, but for those who like American style junk breakfast this is this.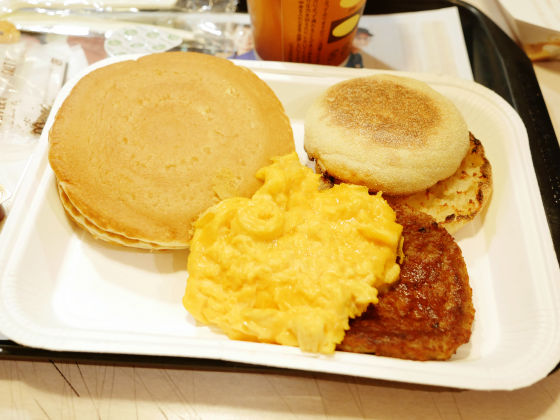 The big breakfast deluxe comes with hot cake syrup, butter · jam ... ...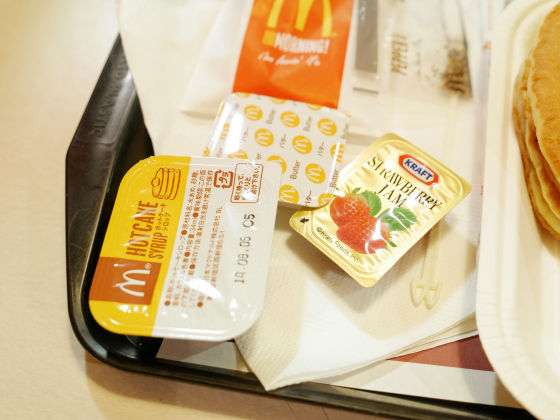 Salt and black pepper sachet and hash potato are on.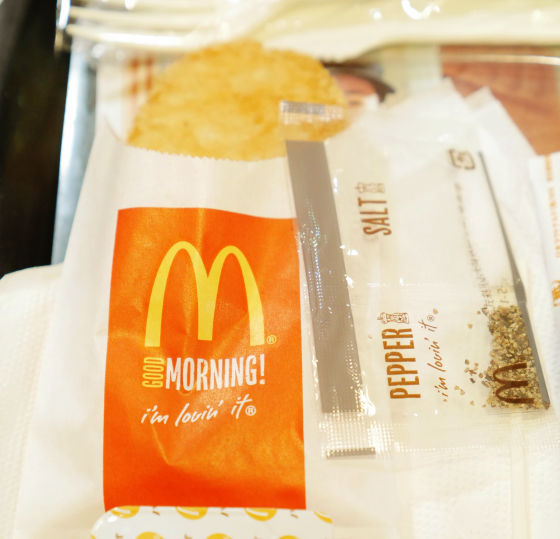 Drink chooses hot coffee like breakfast.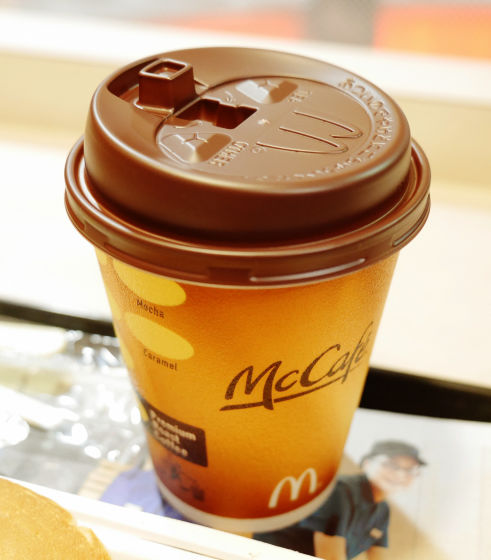 I will eat it at once. First, paint the butter with a knife in a hotcake.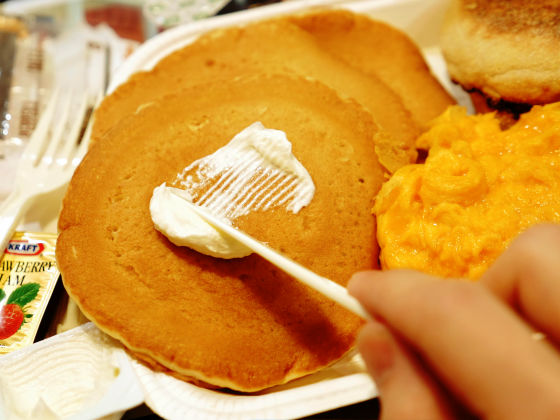 I will put on a hotcake syrup. It is enough to spill the syrup in the plate if you put it all at once, so it seems good to eat it little by little.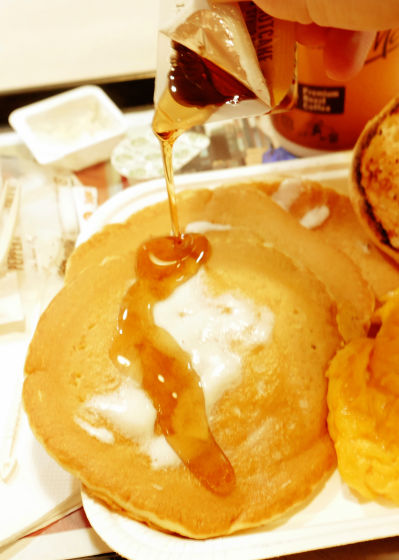 Butter is for hot cake, but it seems to fit English muffin too, so I try to paint it.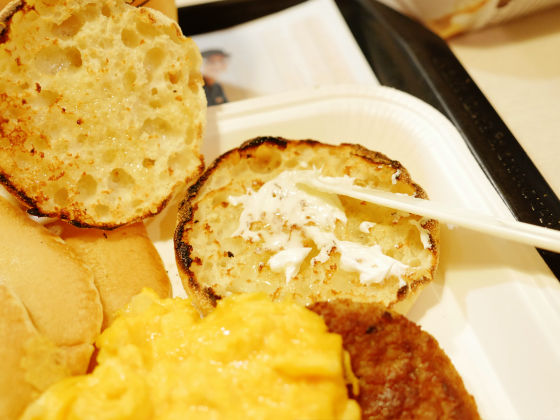 For English muffin, I paint jams in my favorite amount.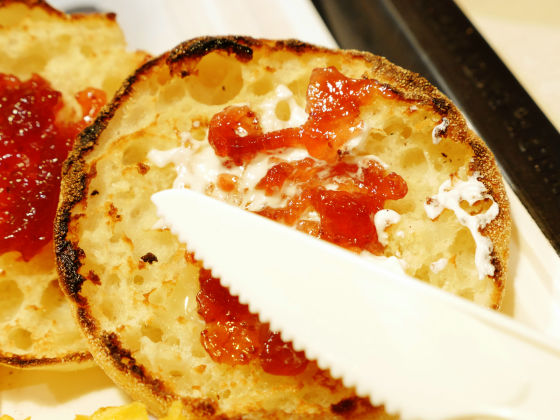 Sausage patty sandwiched between muffin muff products in the morning has its unique spicy scent.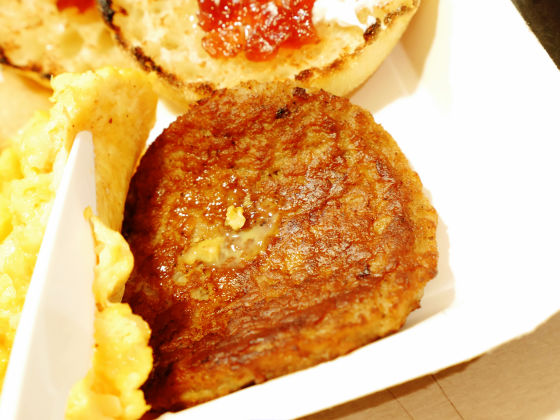 The first scrambled egg at McDonald's. Unlike what you can eat at a hotel, everything is clumpy.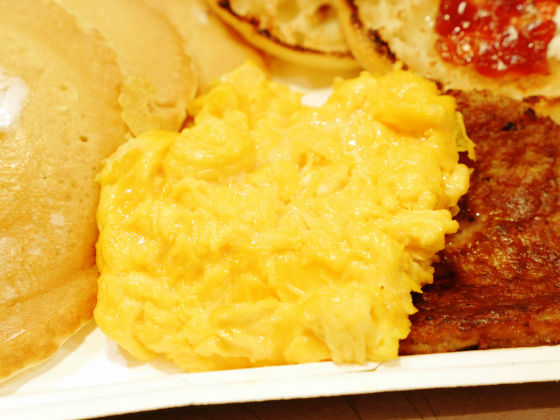 Taking all this is like this. There is a pretty volume.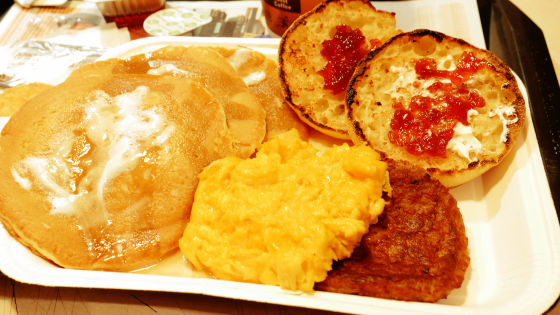 First I tried eating from scrambled egg, but I do not taste almost anything because I do not use butter, margarine or salt pepper.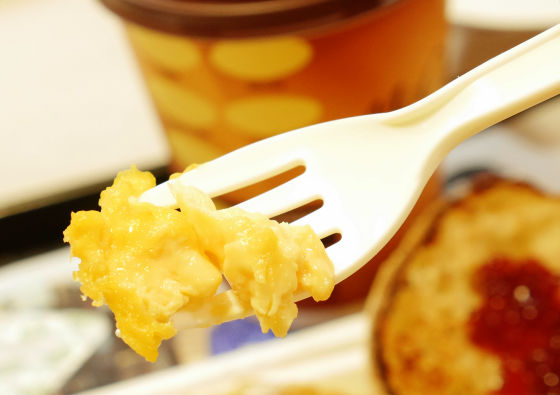 Salt pepper sachet is for scrambled eggs, so you can adjust it to your taste.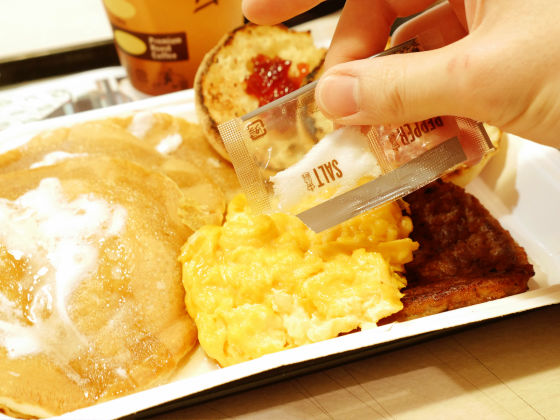 I tried eating with salt and pepper,Campaign pageSo, it is said that the scrambled eggs are baked to the fluffy, but in fact it is burned firmly, so a mass of salt may remain in the mouth with jalijari.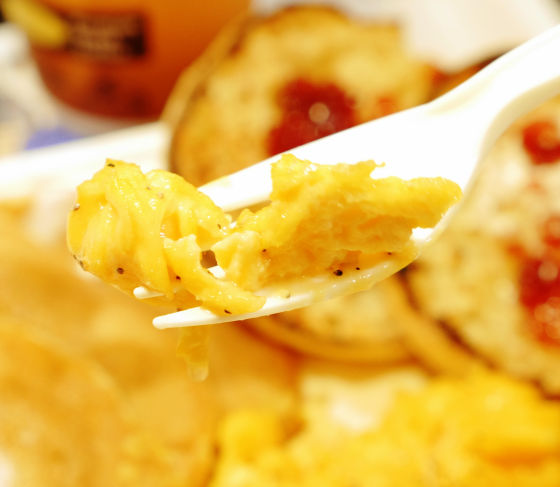 Hot cake is the same as what we had been selling for a long time, softness easy to cut even with a plastic fork.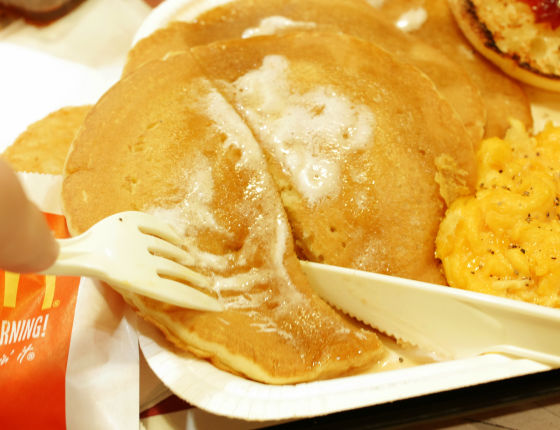 It is felt that syrup which infiltrated fluffy hot cake curled in the mouth.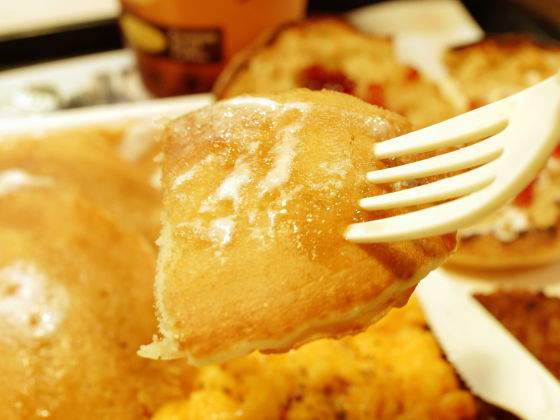 English muffin feeling like breakfast when combined with butter jam with a crispy texture.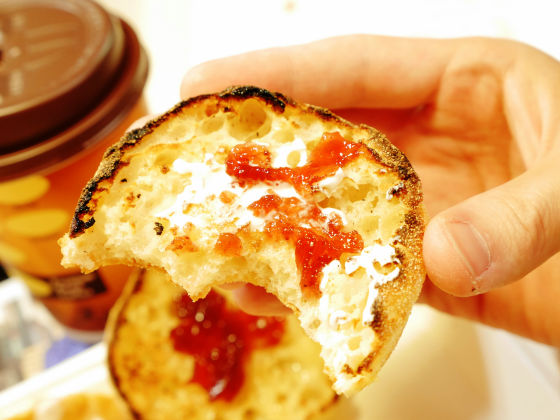 When you look at the back side you can see that it is the usual powdery buns.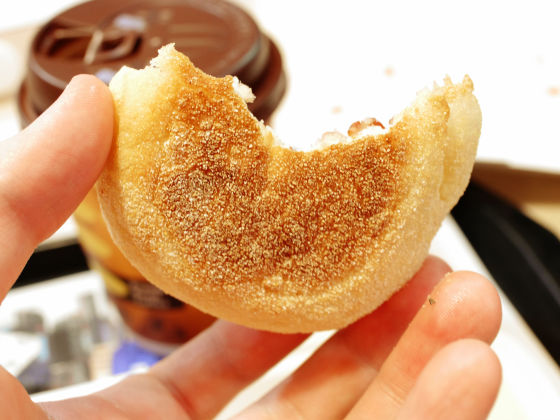 Sausage Patty is a familiar flavor, but it makes me feel strange when I cut it with a fork and a knife and eat it.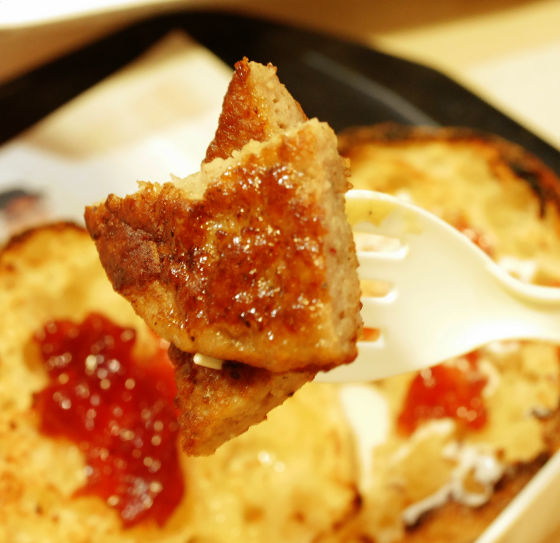 Hash potatoes are freshly crunchy.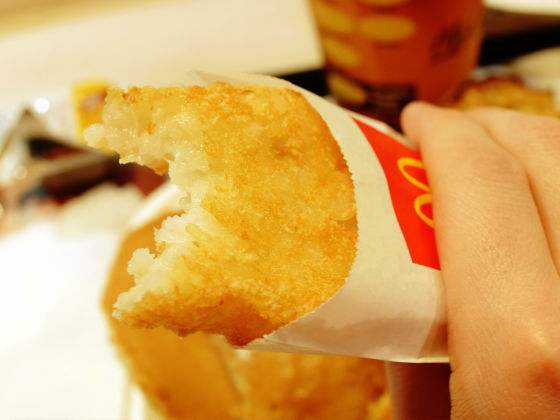 When you eat hot cake and sausage patty together, you can enjoy the taste like Mac griddle ......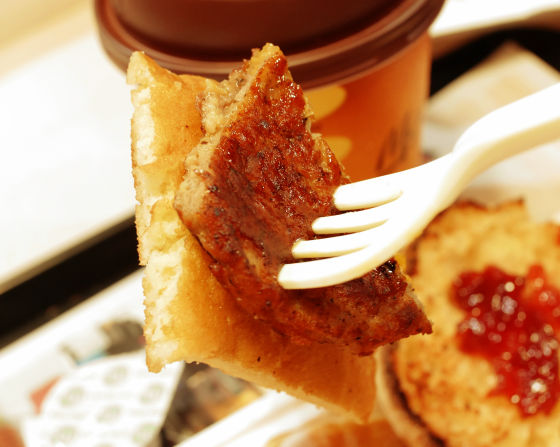 Combine muffins and eggs to a combination like breakfast.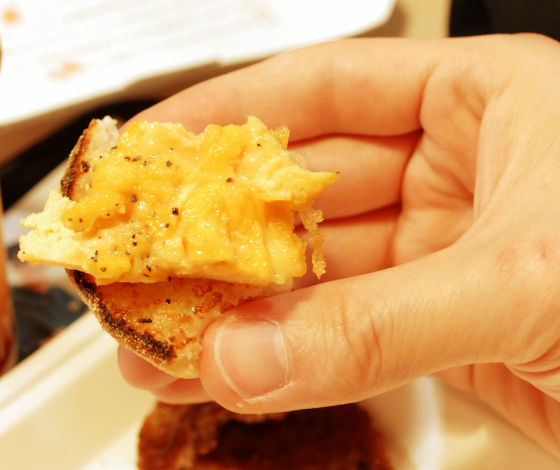 Of course, even if putting Patty on muffin, there is no mistake, but if we tell you that we should order sausage muffins from the beginning ...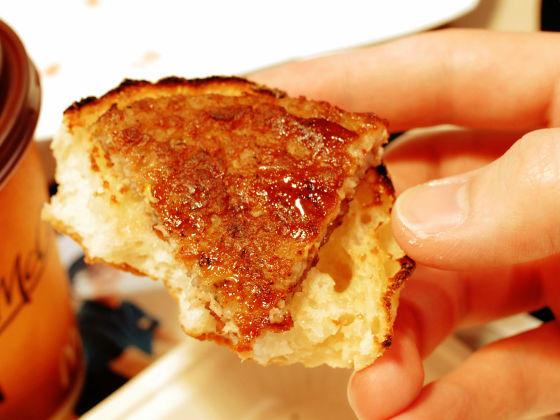 Syrup is too much for 3 hot cakes, so it is a pleasant place to add afterwards.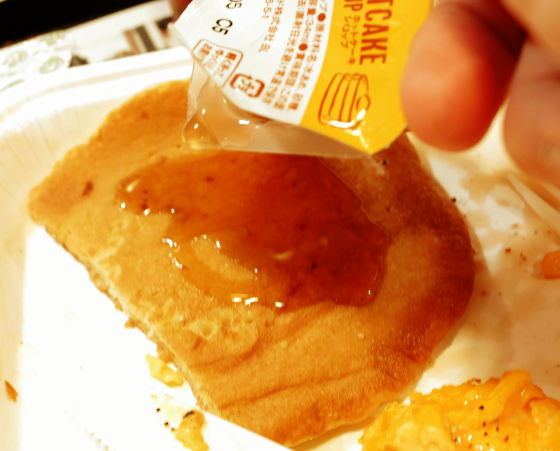 After taking a meal a cup of coffee and a breath.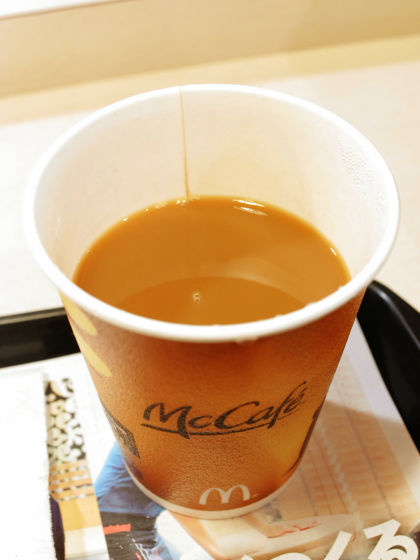 It is the concept of morning mack that you can enjoy slowly with forks and knives, but when I was having breakfast at McDonald 's, which was gray and gaya, I felt quite frankly.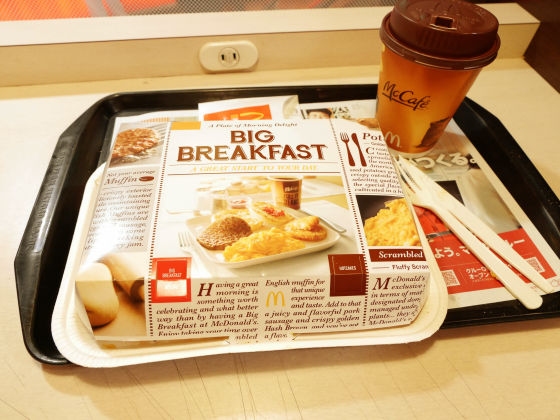 If you order one of the Big Breakfast, Deluxe, Drink (M) set, you can get a redemption award ticket, and when you collect 6 cards you are undergoing a campaign that you can exchange with one Travel Mug.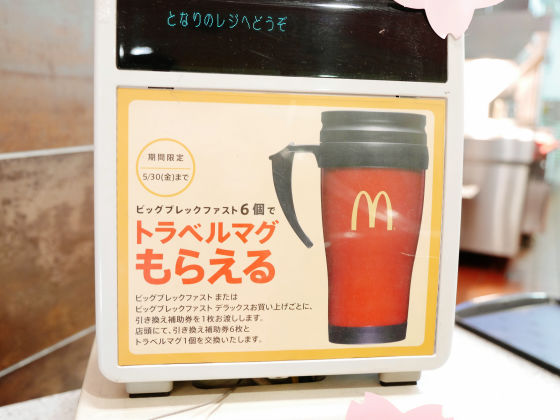 The exchange aid ticket which I gotten is like this.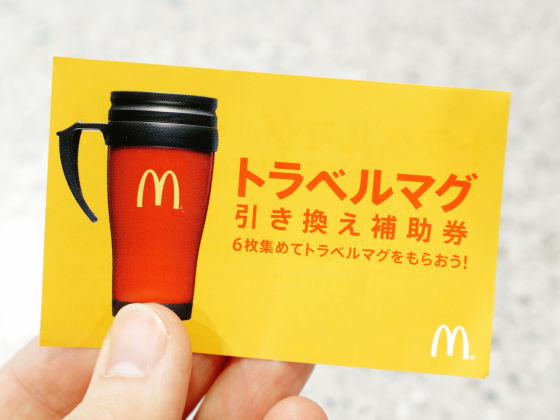 The big breakfast deluxe has 934 kcal calories, and it contains sufficiently satisfactory quantities, but within the morning Mac combi with drink at 200 yen, 308 yen, 360 yen, the price setting of the drink set of about 700 yen I felt high. Recommended for those who have plenty of time and wallets than usual. In addition, the morning Mac is open (24 hours shop is 5 o'clock) to 10:30 pm.