Exact size Patlabor is drawn by the career and appears at AnimeJapan 2014 venue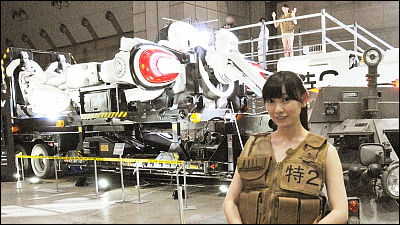 A movie released from April 5THE NEXT GENERATION Patlabor"Patlabor created with actual size appears. this isMade by general director Mamoru Oshii something realized by the strong commitmentAlthough it is said that production takes time and money,AnimeJapan 2014So you can see this Patlabor in front of you.

THE NEXT GENERATION Patlabor
http://patlabor-nextgeneration.com/

Behind the East 5 Hall, located in front of the RED stage is Patlabor's booth. Because the red light on the shoulder of Labaver is shining, you can understand it even at a distance.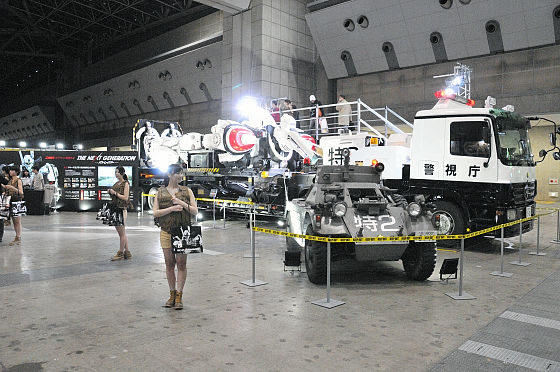 In the booth there is a companion who is dressed in the exclusive clothes of the special car 2 department which Akira is wearing in the play.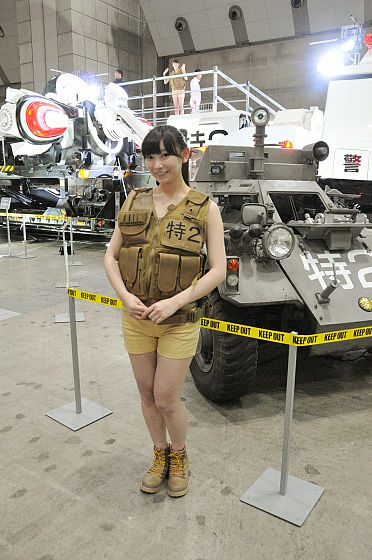 Behind it is a command vehicle that Yuzo Shiobara takes over and conducts.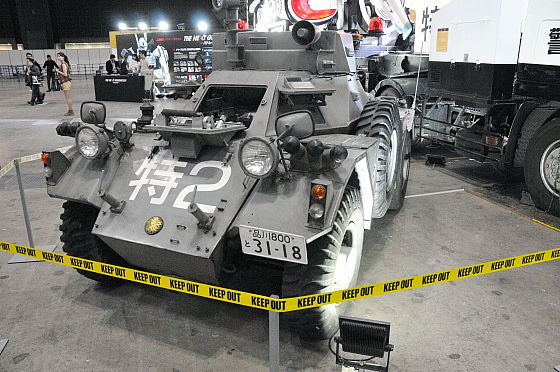 Yamazaki Hiromichi gets in with Labor 's career as a group. As a matter of course, we are loading Labor as it is in the main part.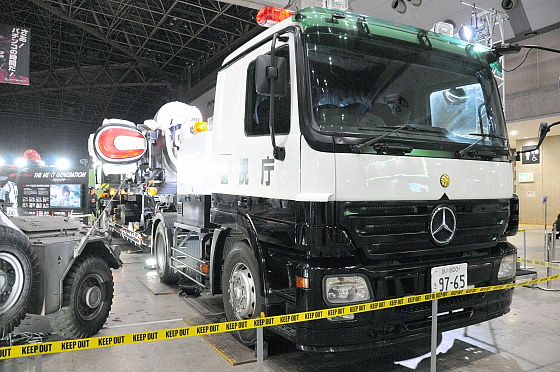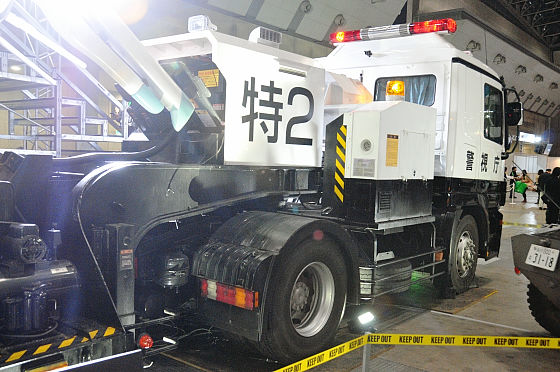 You can also catch a glimpse of the panel that the mechanic had twidded.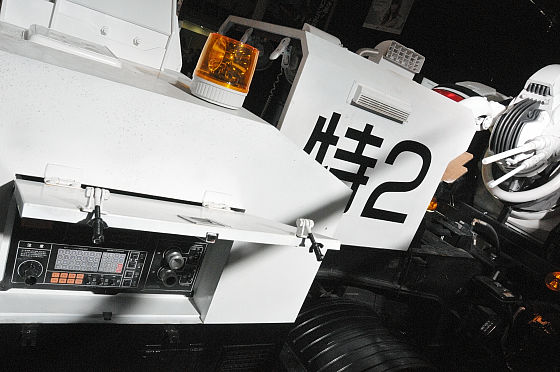 And Patlabor is lying.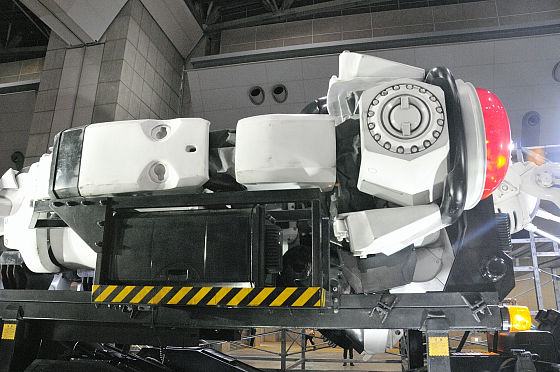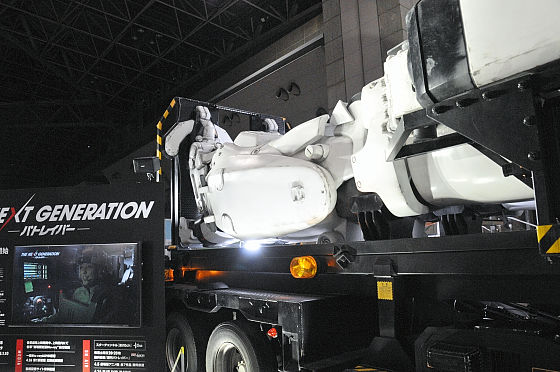 There is a table for viewing from the top ... ...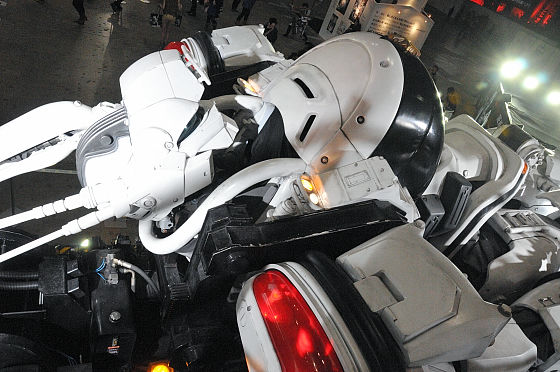 You can see what the whole body is like. There is a license plate on the waist properly.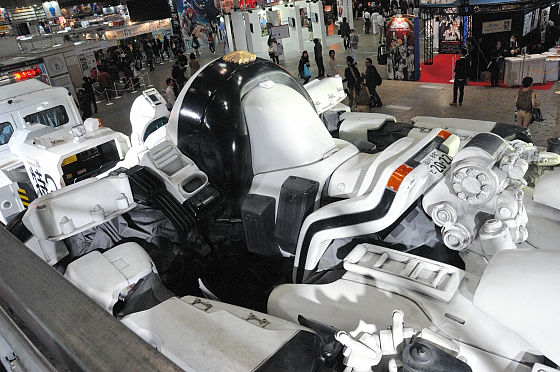 A huge hand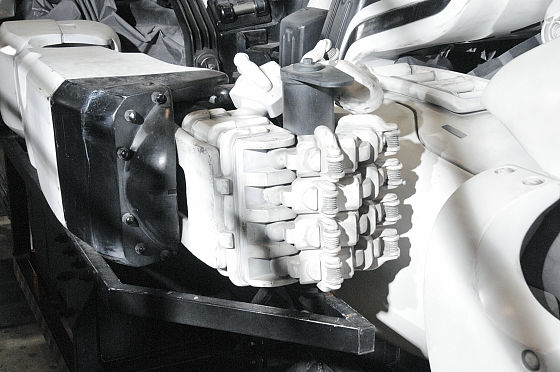 A thigh should be stored around this part of the thigh.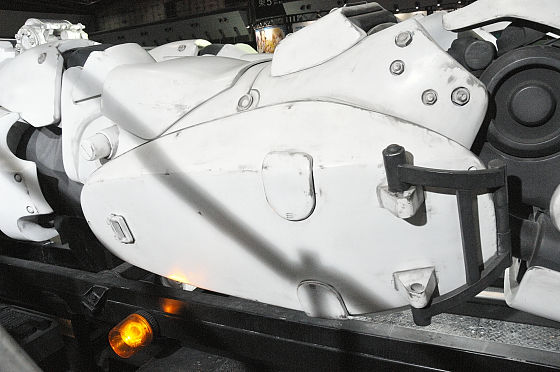 foot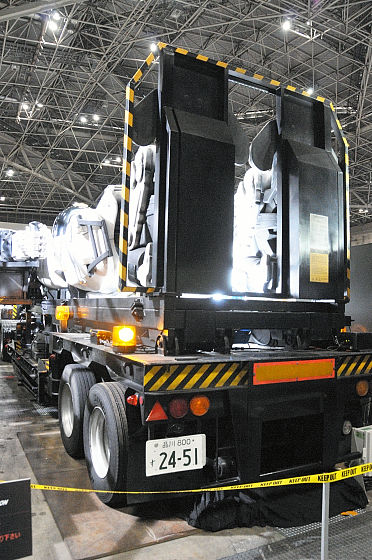 In addition to the first chapter being released on April 5, the movie is published on May 31, the third chapter is July 12, the fourth chapter is August 30, the fifth chapter is October 18 Day, chapter 6 is November 29, chapter 7 is published on January 10, 2015. And in the 2015 Golden Week the feature film version will be released.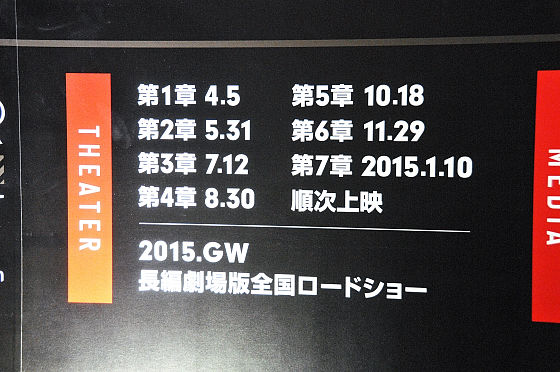 The Blu-ray of each chapter is sold at the theatrical limited edition during the screening period, then general Blu-ray and DVD will be on sale. On the TV, the star channel of BS digital 10 ch broadcasts a free program "Weekly Patlabor", and April 5 broadcasts the past Patlabor theater version as "Patlabor DAY". On April 26th, the first chapter is supposed to be broadcasted on television for the first time, and after that it is scheduled to be broadcasted sequentially. Also at the Family Theater entitled "Anime Mobile Police Patlabor" full broadcast SP, TV series · OVA series · theater version will be fully broadcast from April 1st.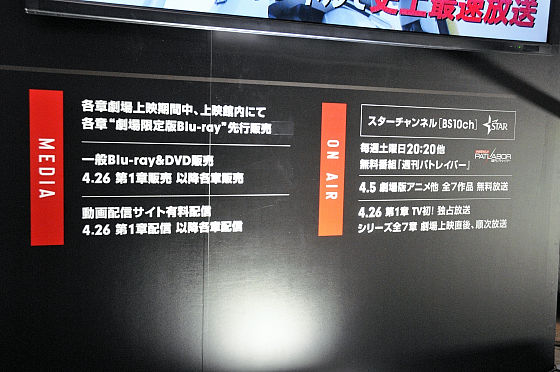 Also, from 17:40, a stage event was held at Emperor Akinori Mano Emi Mano, Shiba Shigeo 's role Shigeru Chiba, Director Mamoru Oshii.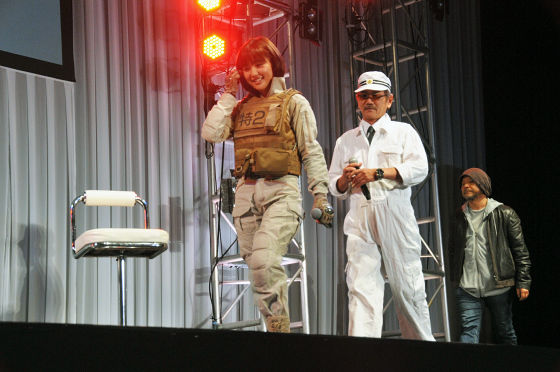 Oshii-san who decided this series production for two reasons "I want to draw a generation different from the hero of animation" "Because it is a live-action picture, there is no problem for actors". "Episode 0" was created as a prologue so that you can quickly see that it is a generation different from TV animation.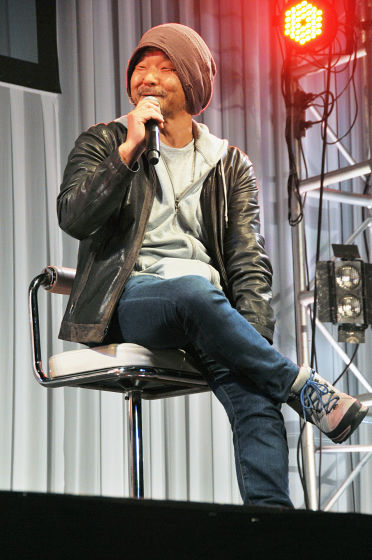 Mr. Chiba who received the offer of this work is "Oh, it is finally come!" I heard it as a talk from the past and seemed to have hoped that it would be a live-action picture as soon as I was doing animation, and it seems that goosekins stood with joy when I got a talk officially.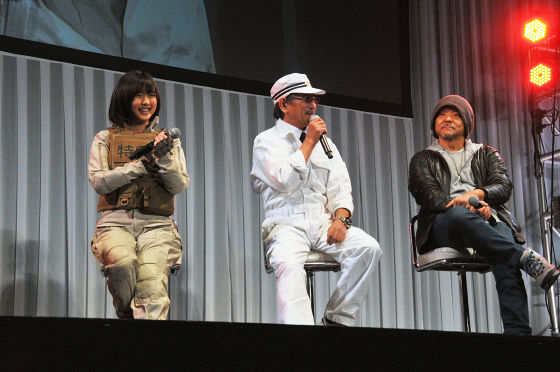 Mr. Mano's acting Akira Izumi (Izumi's Akira) is in a position to be compared with the first generation Akira Izumino. Mr. Mano who has experienced several times in the movie so far, Ming is said to be the most elegant girl among them, and among the members of the special car section 2 with intense personality is "regular Girls. "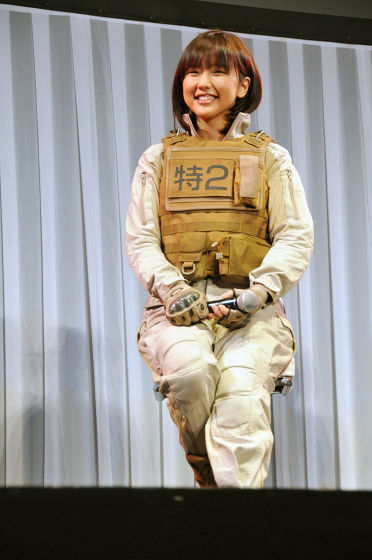 Since Oshii was making animation, he had an image that "If it is a live-action photograph, I will take a picture like this," and he actually thought that he was thinking of live-action production in theatrical version of Patlabor 2, so this series is a live action special It seems he had no idea how to do this. However, there is a feeling that "I really wanted to make a Patlabor", actually making it, "I guess it is useless if there is no genuine article". Also, as Chiba-san's existence as an unchanged character as animation and live-action, it has become existence connecting anime and live-action, and since the new six members were able to image as characters of the live-action version without shoving animation version, Mr. Oshii said "I finally came" that there was no sense of incongruity in the field.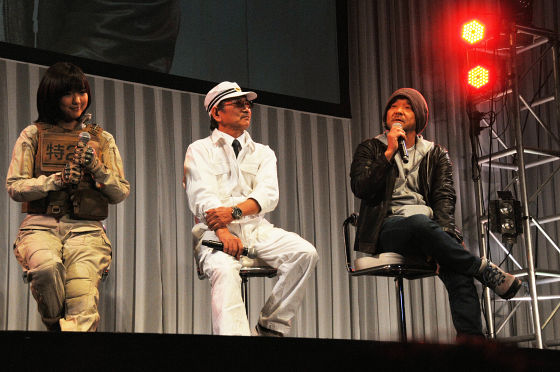 At the stage the opening video was first introduced. Mr. Chiba who saw the picture said "It is finally time, the feeling that you can see everyone will increase," commented. Incidentally, Kenji Kawai is in charge of music. Mr. Oshii said "When did you offer?" Mr. Oshii replied, "It was decided from the beginning, only Kawai-kun can do it."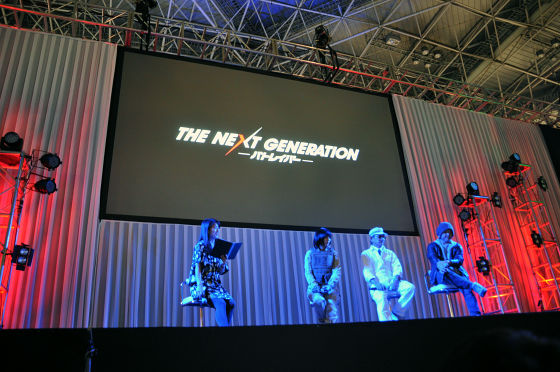 It's a waste of time and money, so it's a waste to watch on the monitor, because it's about 3 times fun to watch on the screen, please see Oshii at the movie theater. I pulled out a novel from the bosom, "I got a novelized version, because I have not written, please buy with confidence" laughing. The content depicts the background of the sixth member of the third generation plunged, and it is said that the drawing of the movie draws another kind of fun special car 2 department.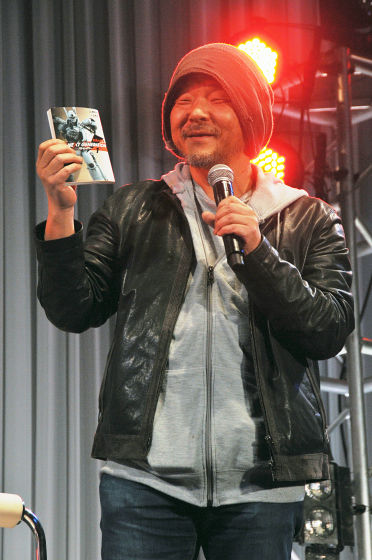 Finally Mr. Chiba performed a narration about the special car 2 section that appeared at the beginning of episode 0.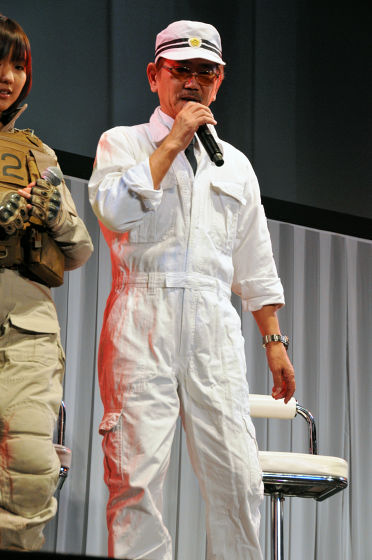 In Chapter 1 (Episode 0, Episode 1), it is depicted exactly how the third special car 2 department is placed, in which Patlabor is treated carefully and it is depicted from here It is a story that can not be removed in enjoying the previous story.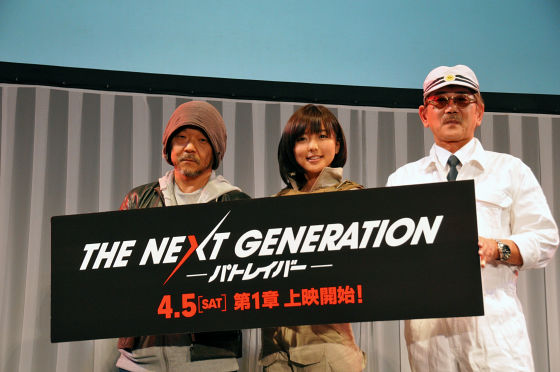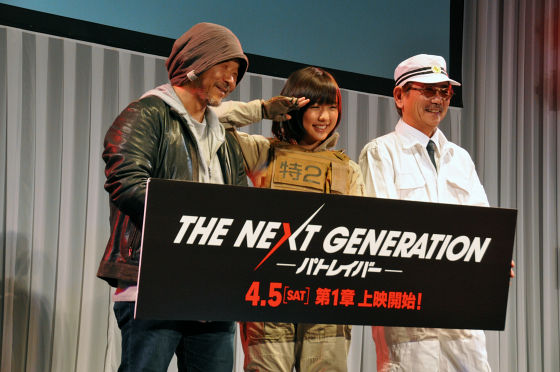 © 2014 "THE NEXT GENERATION -PATLABOR-" Production Committee