That "Woody" appears as a sepia color, a pattern that can be moved to eyeballs on both hands and feet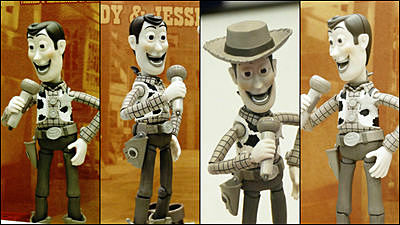 Speaking of woodyToy StoryIt is the leading character of the toy companion's leader, but on the netRevoltechWoody figures out of the series do a very wonderful lookStoryIt is also often used as. Such Woody and Cowgirl 's Jessie appeared in sepia color.

Sci-Fi RevoltechI found an exhibition & sale booth for. It seems that many customers are already asking for Woody.



The package looks something like this. Wonder festival limited, 2 piece set 7000 yen was available for purchase.



This is a sepia color version of Woody. I always feel sick and worse as a healthy woody sepia color.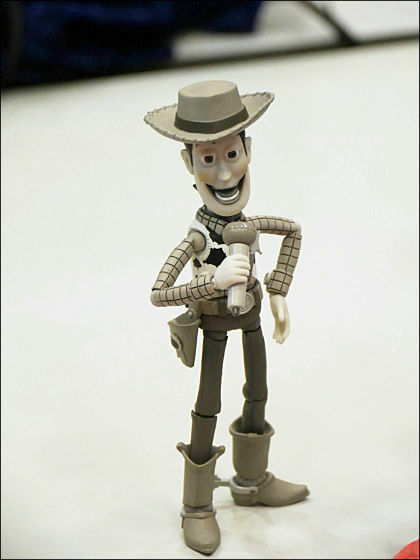 Woody singing with a microphone.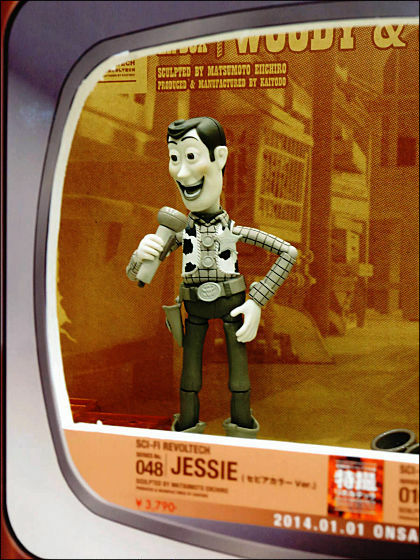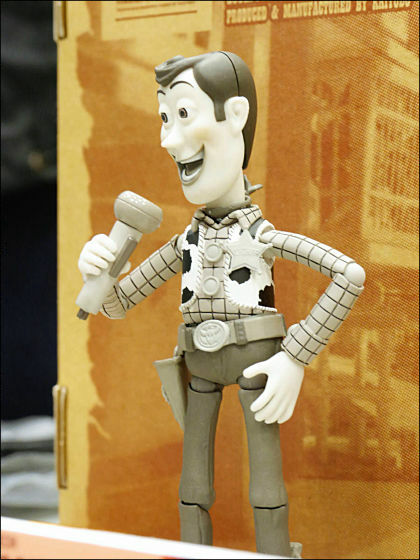 A sort of doubtful expression is floating.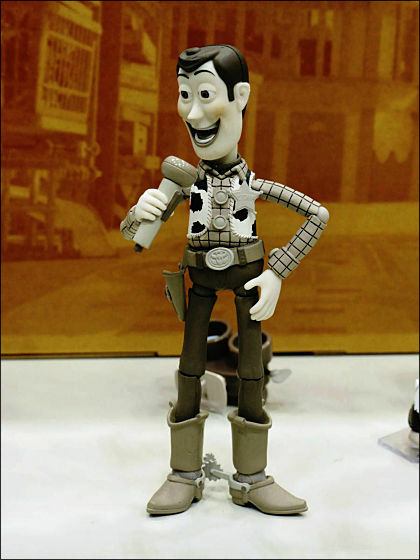 I wore Western boots, "My boots are rattled snake!"



The strings on the back are also faithfully reproduced.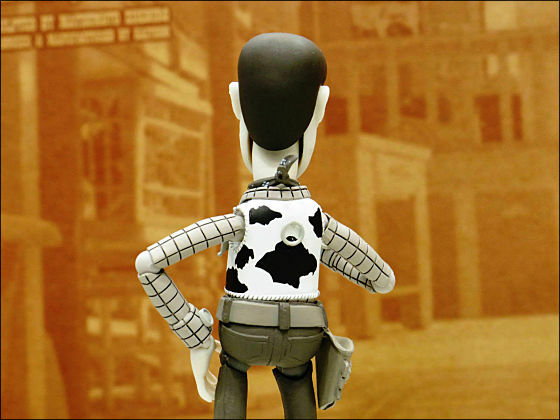 Woody is still cooler wearing a tengallon hat.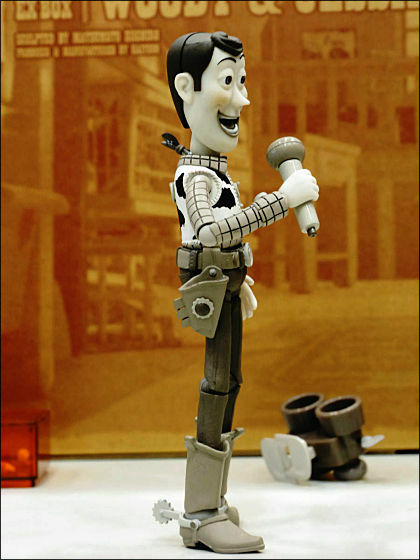 At his feet, Lenny of binoculars is a colon.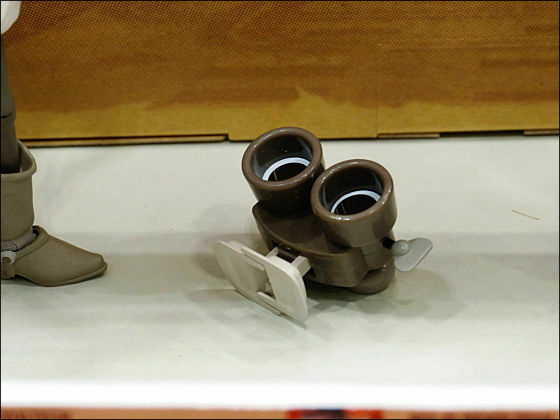 Cowgirl / Jessie of a partner is like this.



It will show off a tremendous smile.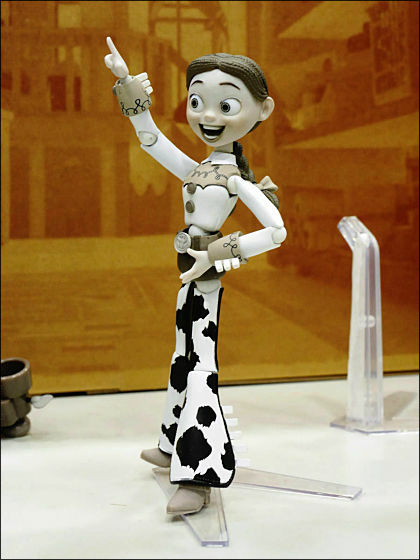 Looking back is like this.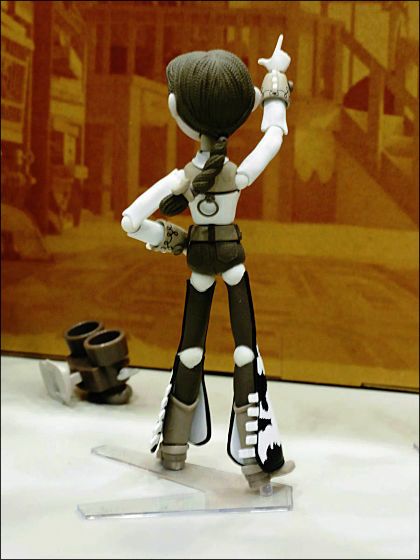 A retro TV is printed on the back of the box containing the woodies, and if you use Kore, you can also reproduce one frame of "Woody's Roundup Up".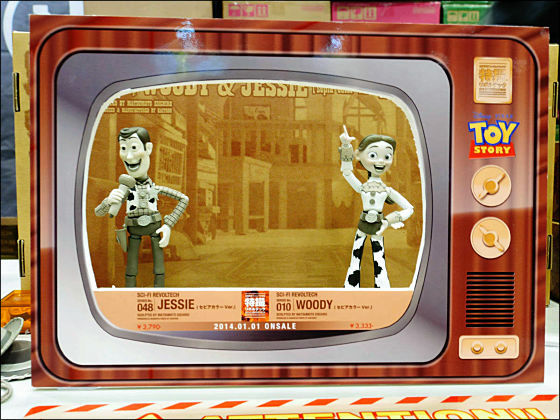 In comedian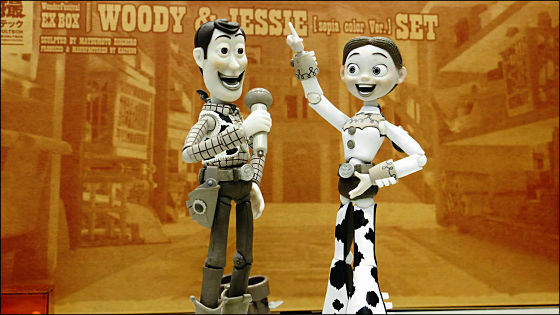 The attached tengallon hat and lasso are like this.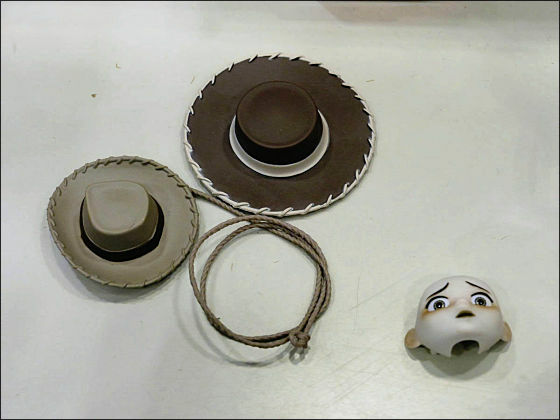 Face parts are interchangeable.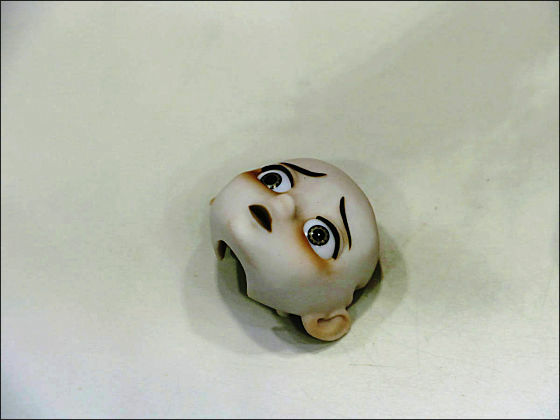 You can also move eyeballs around the back of the part.