The Tokushima Bank distributes the 2014 calendar of the advancing giant & Steins Gate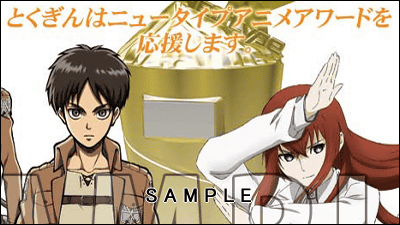 In January 2013Distributing the 2013 calendar centered on idol master and Fate / ZeroIt was revealed that Tokushima Bank who made it will create and distribute calendar of "Machi ★ Assoby × New Type Anime Award" version this year too.

Tokushima Bank
http://www.tokugin.co.jp/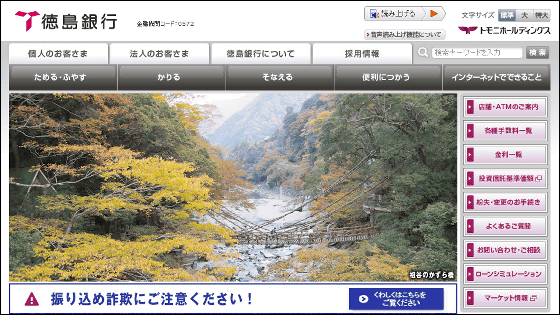 "New Type Animation Award 2013" is aimed at monthly new type readers' questionnaires and web voting for animated works that were broadcasted / screened between October 2012 and September 2013, and excellent works I selected it. In 2011, 'Magical Girl Madoka ☆ Magica' dominates 12 departments out of 20 departments.

In 2013"Advance giant" is a work prize (TV division), director award, etc. All six divisionsAwarded. This time, I won a work award (theatrical screening department) and a character prizeTheater version STEINS; GATE (Steins Gate) load area deja vuAlong with decorating the calendar.

Sample image looks something like this. On the left sideAttack on TitanMikasa and Ellen from the "Steins Gate" on the right side and Red Risu and Ocarin from the "Steins Gate" on the right.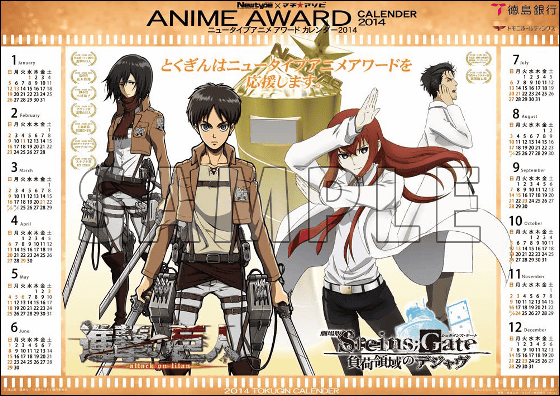 As soon as the calendar distribution is lost, the inquiries about distribution statusGusset ★ AsobiHe said that he did not accept it.