"New Type Anime Awards 2012" is a fight between idolmaster and Fate / Zero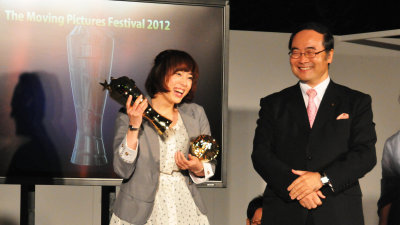 Anime magazine "New type"Sponsored byThe Moving Pictures Festival (New Type Anime Awards 2012)The awards ceremony was held on the mountain top of Meishan in Tokushima City on the night of October 7. The division is divided into 16 divisions, such as a work prize and a director's award, and last yearMahou Shoujo Madoka ☆ Magica finishes 12 sectorsAlthough I showed overwhelming strength such as to do, this year "Idol Master"When"Fate / ZeroA fierce battle was unfolded.

Machi ★ Asobi vol.9 2012.09.22 ~ 10.8 held
http://www.machiasobi.com/

A series of trophies arranged side by side for ceremonies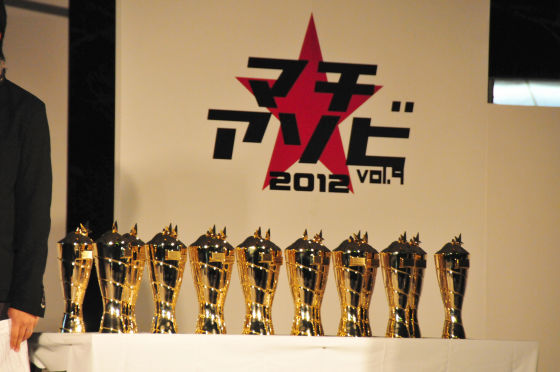 Moderator Maika Takai (middle) and new type Mizuno editor (right). And, there are guests ......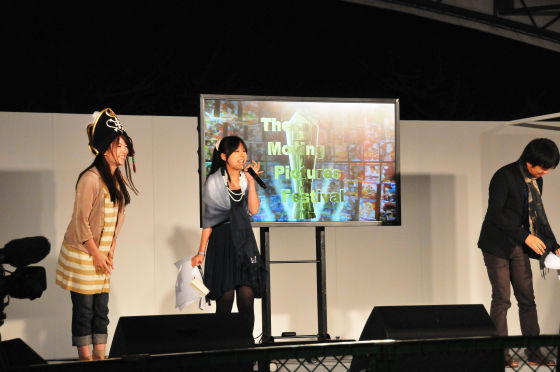 "Moorec Space Pirate" Ms. Mariko Kato Ms. Komatsu Msuiko. As "Melecz Space Pirate" became No. 1 at the Mechanical Design Awards, I was about to give a trophy at a later time, but due to the schedule's convenience, I decided to end the trophy first.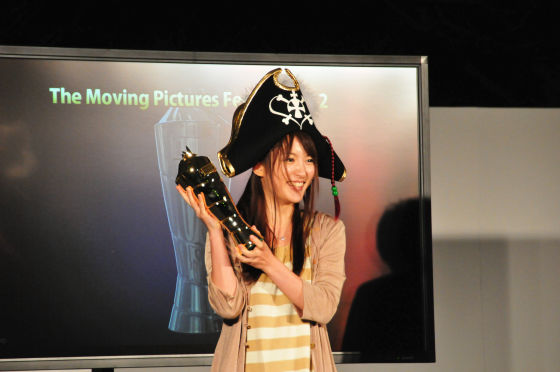 The result of each prize of 2011 is like this, as a result of "Magical girl Madoka ☆ Magica" accounts for 12 departments out of 21 sectors.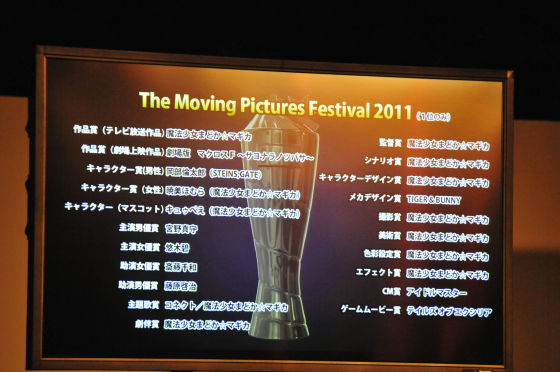 This year 16 competitions were fought.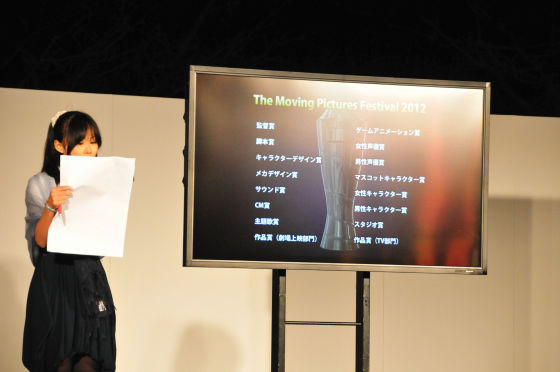 First is the director's award, the second highest coach of "Fate / Zero". The third place: Akiyuki Shinbun (false story), No. 4: Kunihiko Ihara (Ringu Penguodrum), No. 5: Hashimoto Masakazu (TARI TARI), No. 6: Tatsuo Sato (Moorec Space Pirate) No. 7: Takemoto Yasuhiro (ice cream), No. 8: Nagai Ryuuki (we do not yet know the name of the flower we saw on the day), No. 9: Seiji Kishi (Persona 4), No. 10: Tomohiko Ito (Sword Art · Online), 10th place: Shunsuke Tada (Kuroko's Basketball).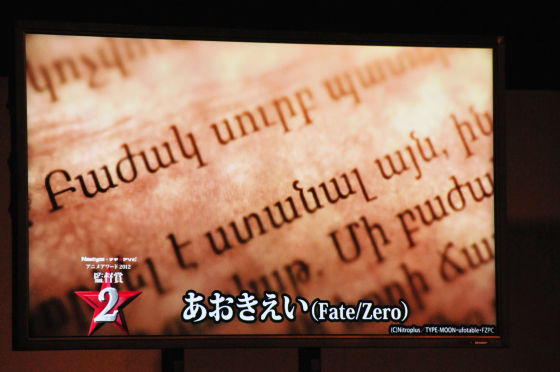 No. 1 is directed by Atsushi Nishikori of "Idol Master"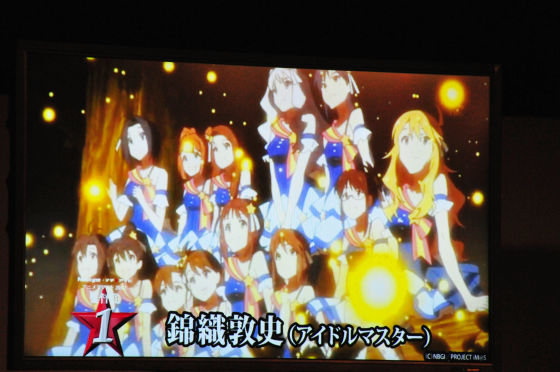 Director Aoki commented that this award seems to have been evaluated by the staff who made the work.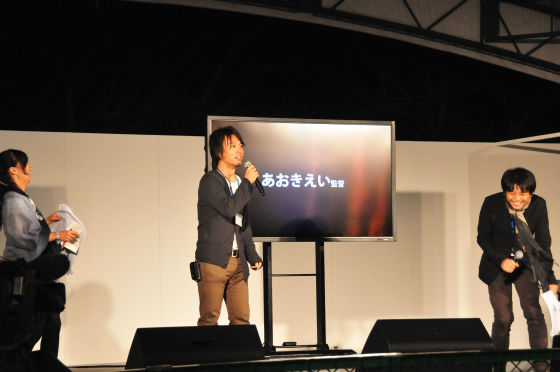 Director Nishikori who won the first prize can not come due to the schedule of work, so Shimizu producer of A - 1 Pictures read the director 's comments.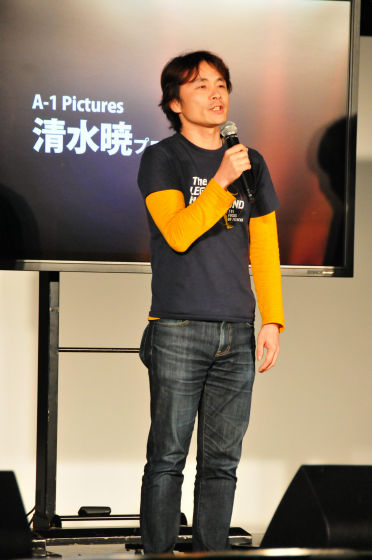 The screenwriter's first prize is also "idol master"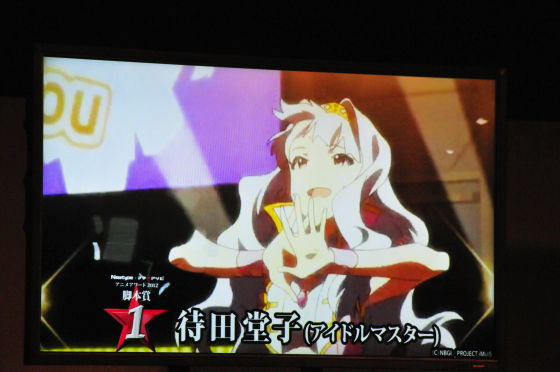 Every time the name of "Idol Master" came out and the image flowed, it was impressive that the fan was shaking the psylium.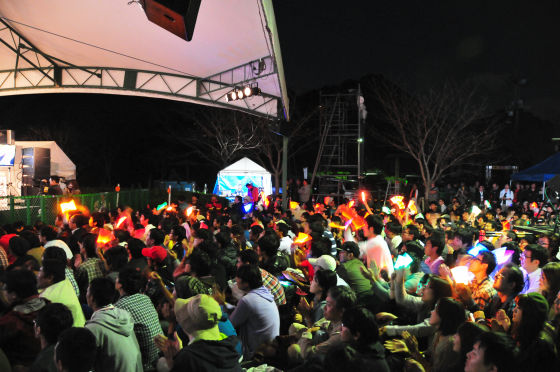 Character design award No. 2 is "Fate / Zero" Yutoko Sudo & Atsushi Ikariya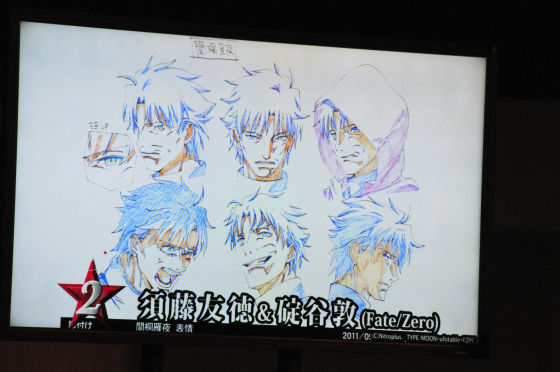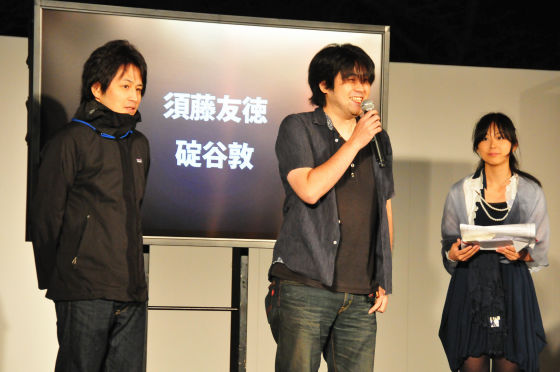 And ranked number one again is "Idol Master" Director Atsushi Nishikori



Next time Fukushima producer comments on pleasure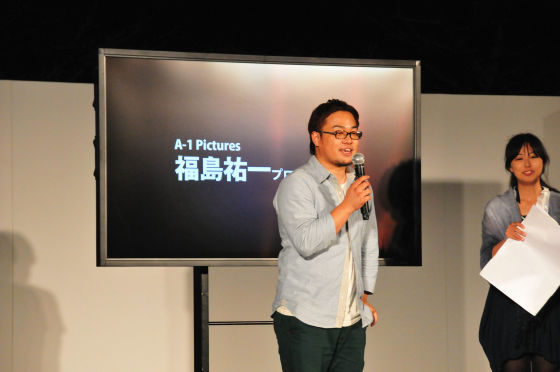 As mentioned in the announcement of Mecha Design Prize "Mourez Space Pirate"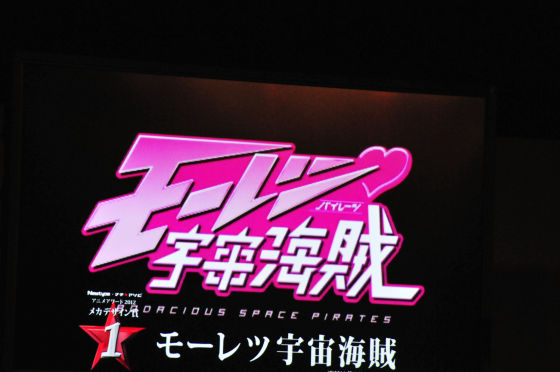 Yuki Kajiura of "Fate / Zero" sound award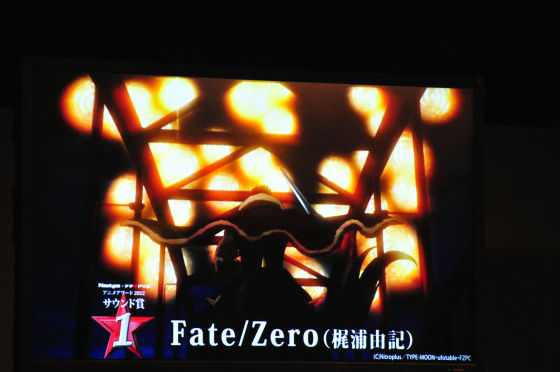 The CM award is "Fate / Zero"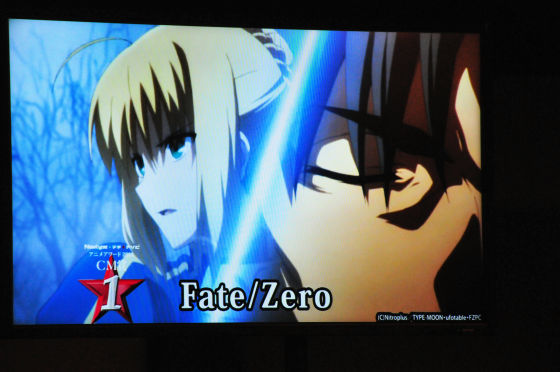 The theme song prize is No. 3 in the "idol master" CHANGE !!!!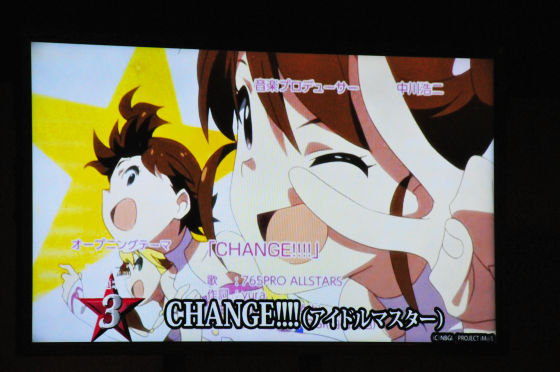 The second place is "Fate / Zero" to the beginning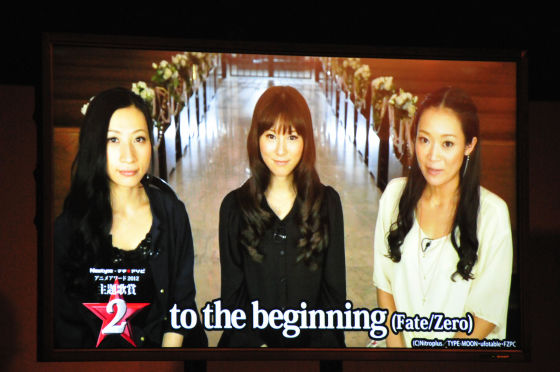 The first place is "Idol Master" READY !! It was a fierce battle.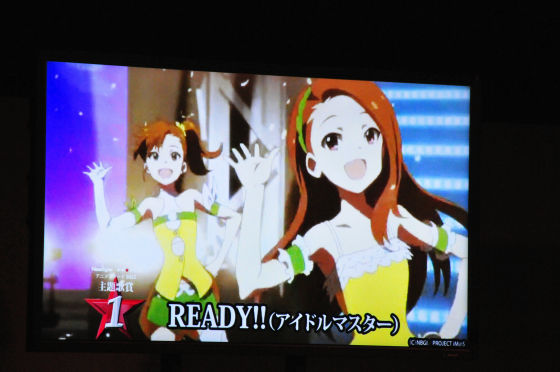 Yumi Hara, Akiko Hasegawa, Ms. Asakura Anni and Nakamura Ririko appeared from the idol master who won the theme song prize here, and the venue became exciting and the singing of "READY !!" stands up and gets up with the stage and I was seen to be united.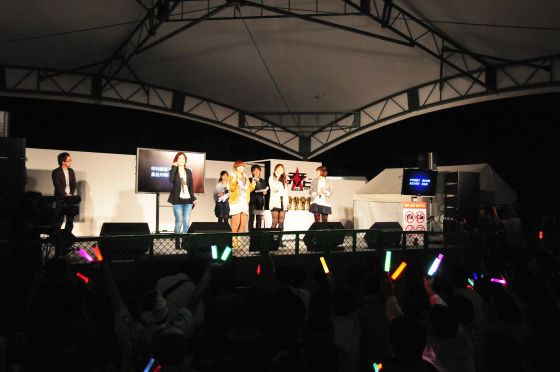 The 1st place of the work prize (theatrical screening work) is "movie K-on!"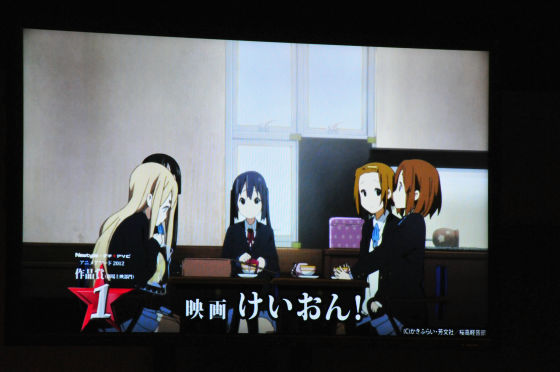 Game animation prize is No. 2 "THE IDOLM @ STER"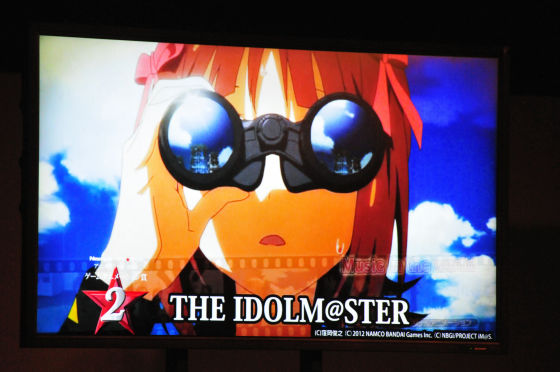 The first place was "Tales of Exilia"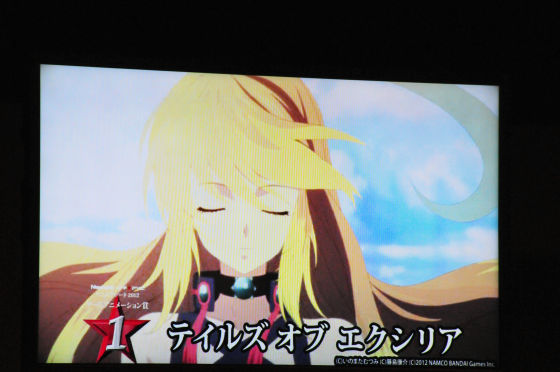 Female voice actor prize is No. 1 Rikiko Nakamura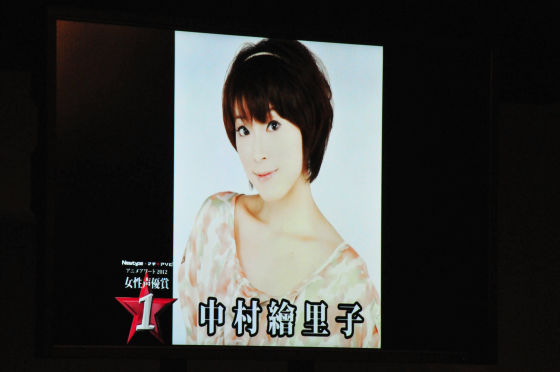 Male voice actor first place is Atsuo Otsuka



Riko Nakamura who appeared in the idol master earlier, and Atsuo Otsuka also appeared.



And although it is a character award, this also resulted in the venue going up as one character was announced. Mascot character prize is "Ham collection of" idol master "



Female character prize, second in "Fate / Zero" saver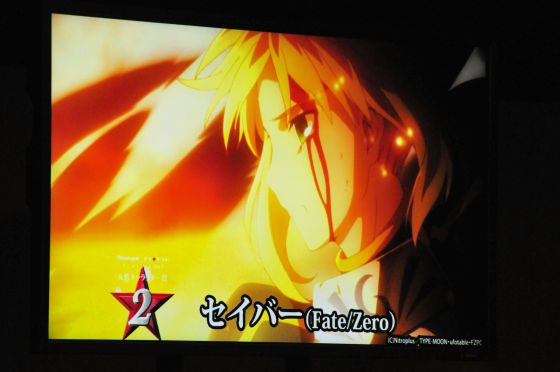 In the 1st place holding down Saber, "Idol Master" Amami Haruka. Nakamura Ririko who was the female voice actor first prize is a character who is in charge of voice. Mr. Nakamura has been walking behind Haruka so far, but she was finally showing pleasure that she could walk the same place as Haruka.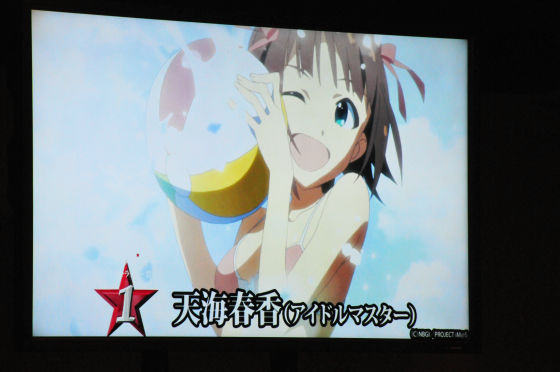 The male character prize is No. 3 in "Fate / Zero" Mr. Kanji Miyamiya. The second place was "fake story" Araragi calendar calendar.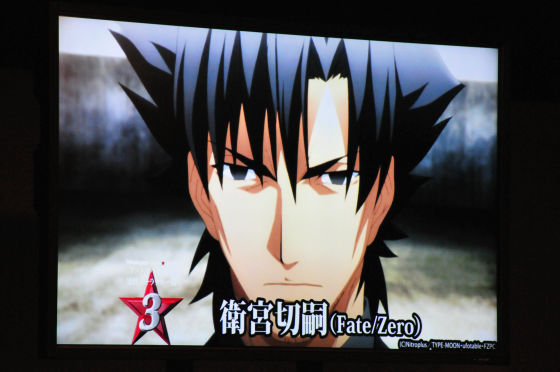 And the first place is the rider of "Fate / Zero". This is also the character that Akio Otsuka is in charge of the 1st Male Voice Award.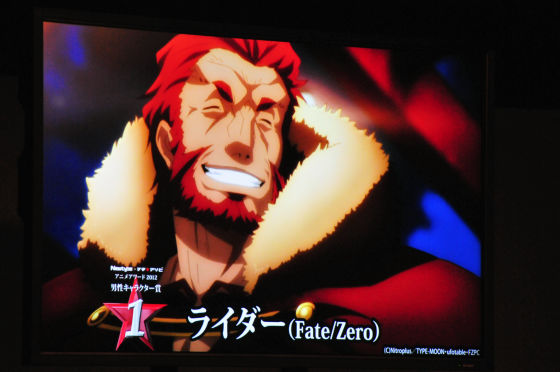 The studio prize is also a fierce battle, the second place is A-1 Pictures. It is a company that produced "idol master".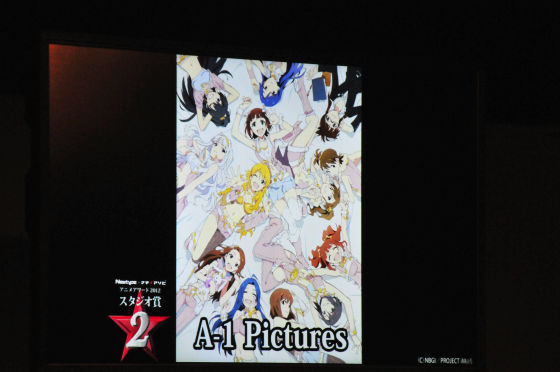 It is ufotable that produced "Fate / Zero" of course, the first place.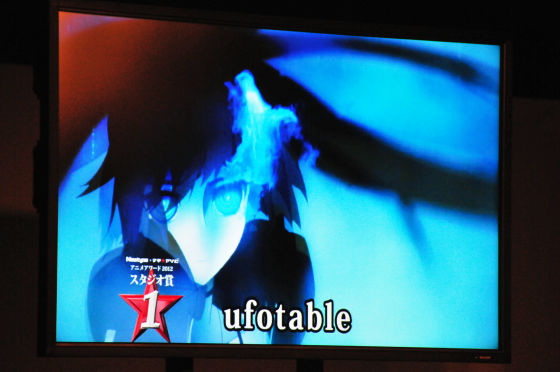 And the work prize (TV division). The second place is "idol master" ...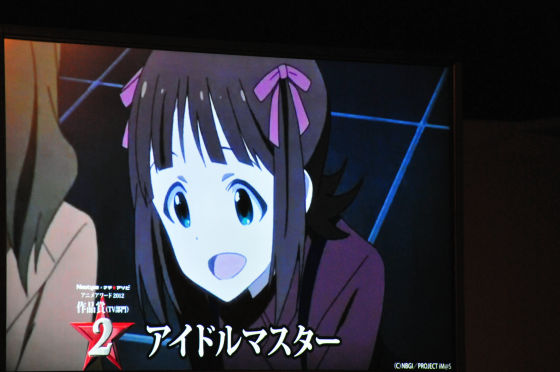 The first place was "Fate / Zero". Idolmasters and Fate / Zero are fighting close battle in many divisions, and there are many places where neither winning can be awarded.



Lastly as a presenter Iida Kamon prefecture governor of Tokushima prefecture attended. "Talking about Tokushima, animation, Speaking of anime as Tokushima is said to want to work hard to put effort," I strongly launched a cooperative attitude to animation.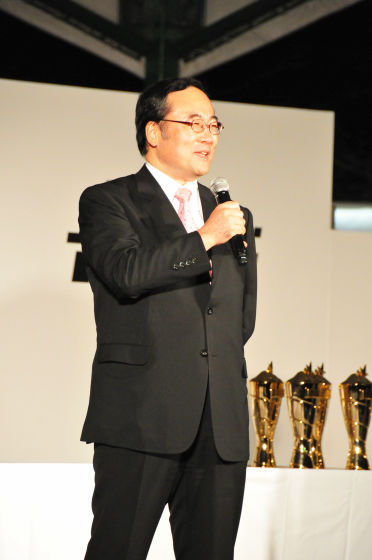 Ms. Riko Nakamura who has two trophies of mascot character prize and female character prize.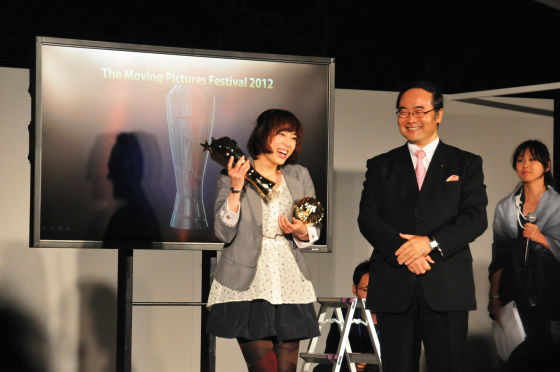 And a director Aoi who receives a work prize.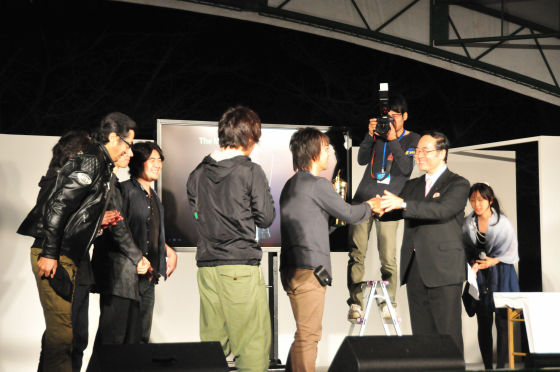 Kondo producer showed the desire to work hard so that something can be taken next year.