"New type animation award 2014" result announcement, this year also a fierce battle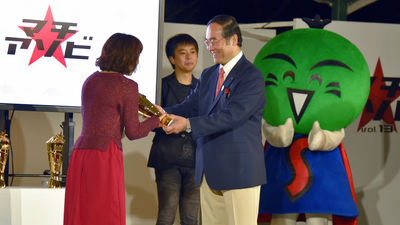 An award ceremony was held for "New Type Animation Award 2014", which selects outstanding artworks and people by category, among the animations broadcast this year.

The Moving Pictures Festival vol.4 Opening date & presenter announcement!
http://www.machiasobi.com/events/award04.html

WebNewtype - New Type Animation Award 2014 Final result · Preliminary version!
http://anime.webnt.jp/news/view/3551

The trophy handed to the winner at the award was what the Good Smile Company made.

Machiasoubi Information: Trophy is slurred behind the scenes!Pic.twitter.com/OfUZAoLC 9n

- Kondo Hikaru (ufotable) (@ hikaruufo)2014, October 11

ModeratorMaika TakaiAnd Nippon Broadcasting announcerYoshida NaotohiMr.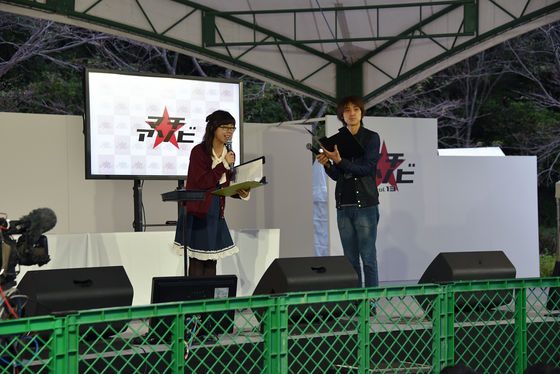 The total of 14 categories such as prize (TV), work award (theater), voice actor award (male / female), character award (male / female), etc. are awarded. First of all it is the first three departments.

◆ Character Design Award
1st place: Sushio (Kill rakiru)
2nd place: Atsushi Nishikori (THE IDOLM @ STER MOVIE To the other side of the glow!)
3rd place: Kazuaki Morita (Arpeggio of Blue Steel - Ars Nova-)
4th: Ayako Nishida, Yuhei Murota (lovelive!)
5th place: Kenji Hayama, Tokuhiro Itakaki, Mika Yamamoto (TIGER & BUNNY - The Rising -)
6th place: Taishi Nishiya (Free! - Eternal Summer-)
7th place: Naomi Ide (Devil's Riddle)
8th: Yosuke Okuda (Is your order a rabbit?)
9th place: Takahiro Kishida, Junichiro Taniguchi (Magical Girl Madoka ☆ Magica by The Movie [New Story] The Story of the Rebellion)
10th place: Eri Yamazaki (One week Friends.)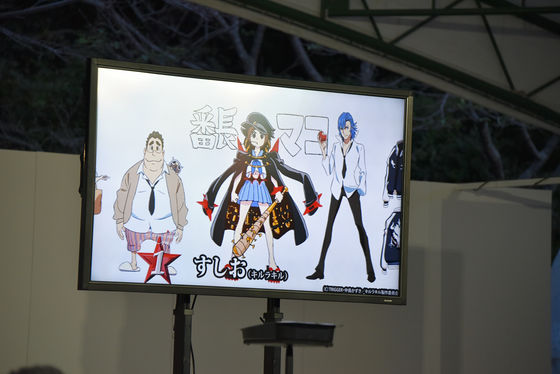 Instead of sushi, the trigger Masahiko Otsuka received the trophy.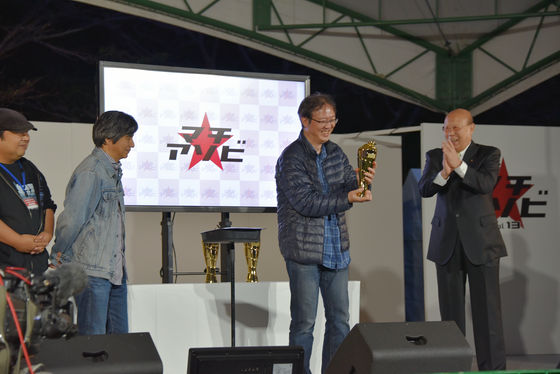 Screenplay Award
1st place: Kazuki Nakajima (Kirakiru)
Second place: Fictitious Gen Ken (Magical Girl Madoka ☆ Magica by The Movie [New Story] The Story of the Rebellion)
3rd place: Atsushi Nishikori, Tatsuya Takahashi (THE IDOLM @ STER MOVIE Go to the other side of the shine!
3rd place: Seiji Nishida (Theatrical Version TIGER & BUNNY - The Rising -)
5th place: Uei Seikei (Arpeggio of the Blue Steel - Ars Nova -)
6th place: Masahiro Yokoya (Free! - Eternal Summer-)
7th place: Zenki Hanada (Love Live!)
8th place: Takayama Katsuhiko (Aldnoah.Zero)
9th place: