I went to the restaurant 'HOOTERS OSAKA' where Hooters girls sing and dance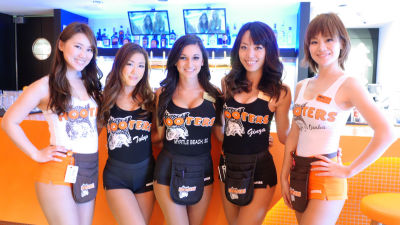 'HOOTERS', an American casual restaurant and sports bar, is a restaurant where you can fully enjoy American food and drinks such as the famous chicken wing and 'Hooters Girl', a hall staff who imagined a cheerleader. In Japan, we have stores in Ginza and Akasaka in Tokyo, and it was said that the Osaka store will open as the first Kansai store on December 18, so I went to see the pre-opening.

Store Information OSAKA | American Party in Akasaka / Ginza! 'HOOTERS'
http://www.hooters.co.jp/info/osaka.php
* Closed on April 30, 2019.

Arrived at HOOTERS OSAKA. The orange exterior and the large owl are the landmarks.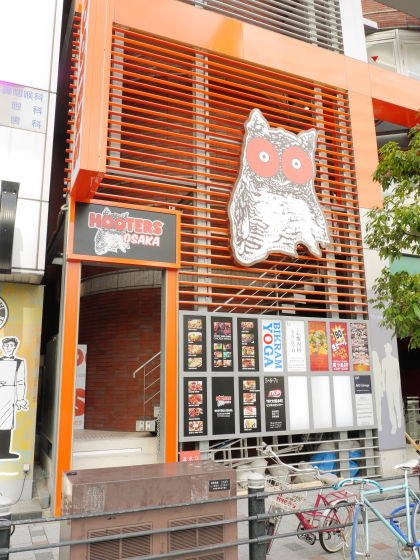 There is also a large sign that says 'HOOTERS' in an easy-to-understand manner.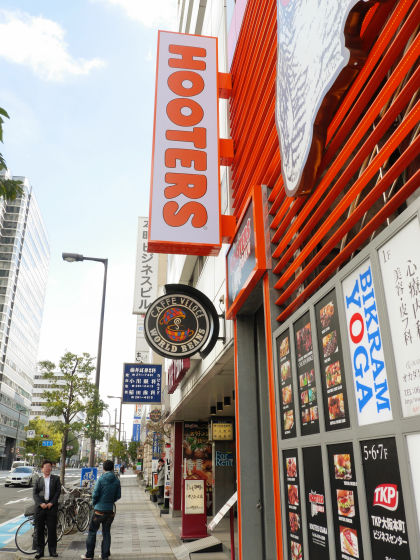 You can check American menus such as hamburgers, chicken wings, and beer outside.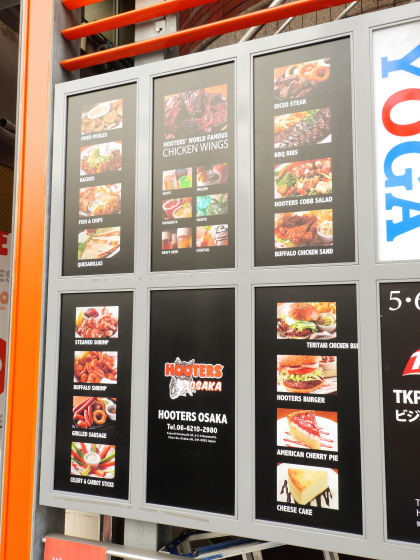 When you go up the stairs, there is an entrance ...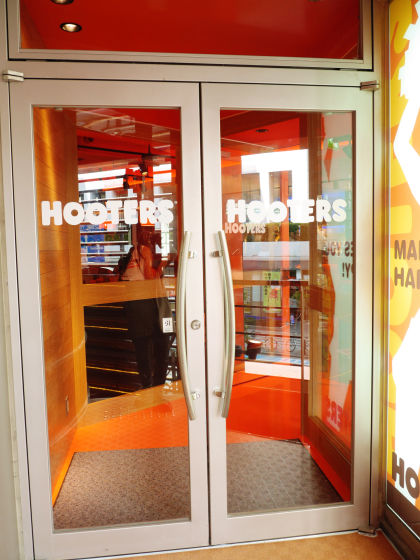 When you enter the store, three Hooters girls will welcome you at the reception.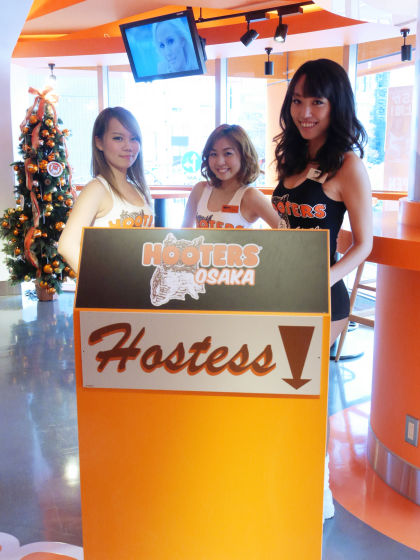 The inside of the store looks like this, and it is based on orange.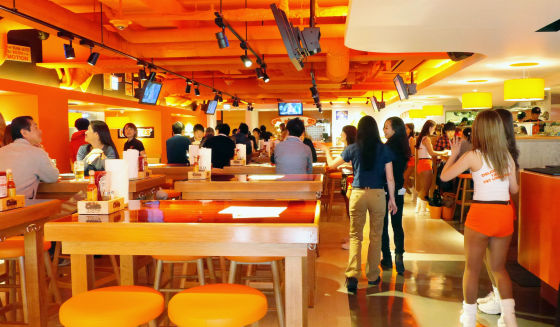 Bar counter near the entrance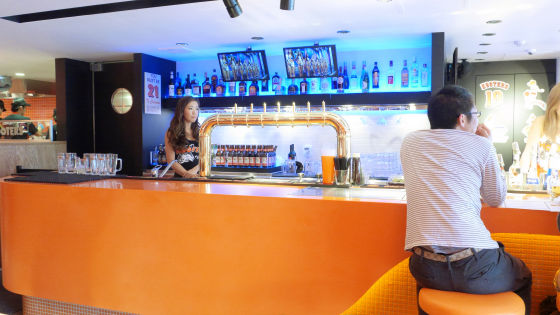 Plenty of ice-chilled beer is on display.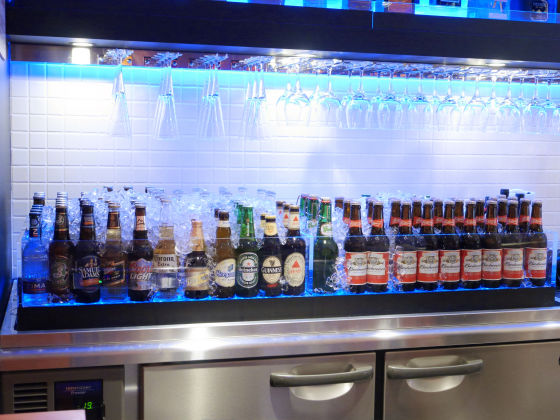 Some table seats have a TV installed in each seat.



There is a Christmas tree at the counter seats where you can see the outside.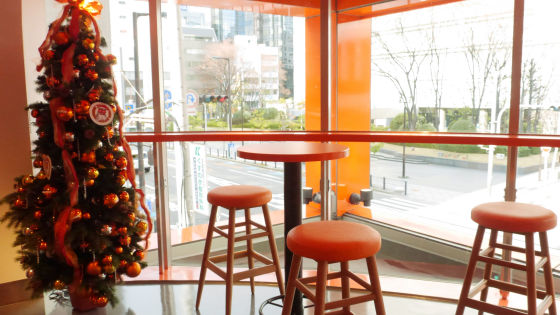 HOOTERS goods such as T-shirts are also on sale.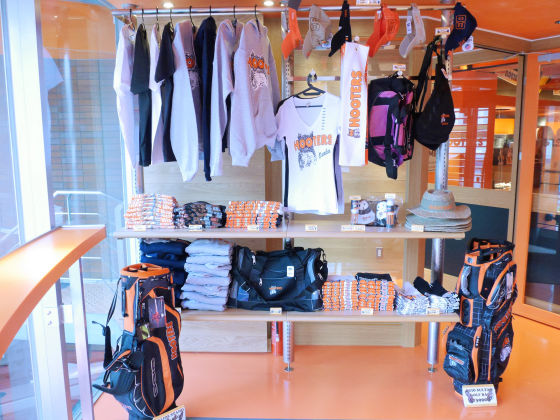 When you take a seat, the Hooters girl in charge will come to greet you.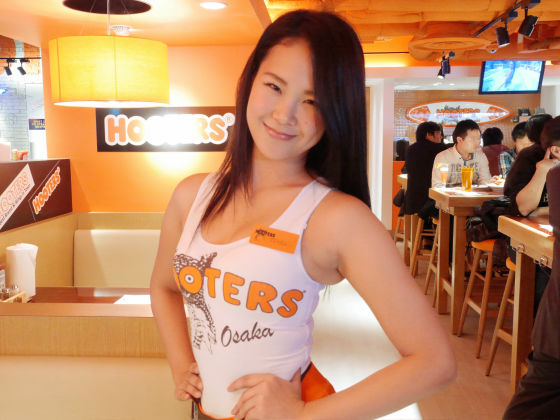 Then I started writing something on the napkin ...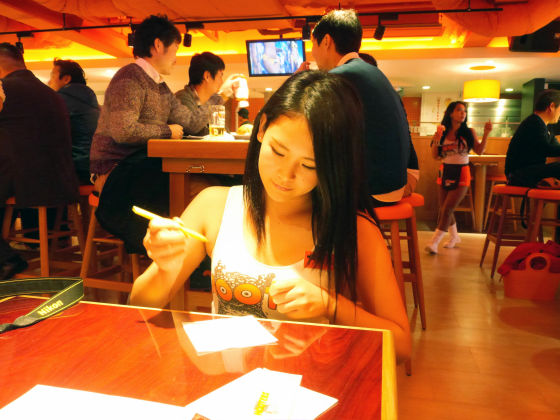 He wrote his name.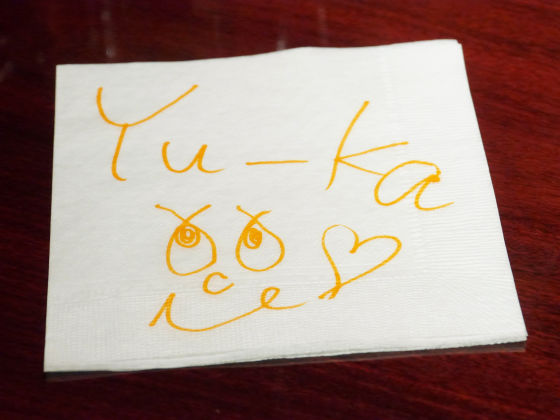 Drinks and food will be ordered from Hooters Girl. The American food tasting edition will be posted later, so please look forward to it.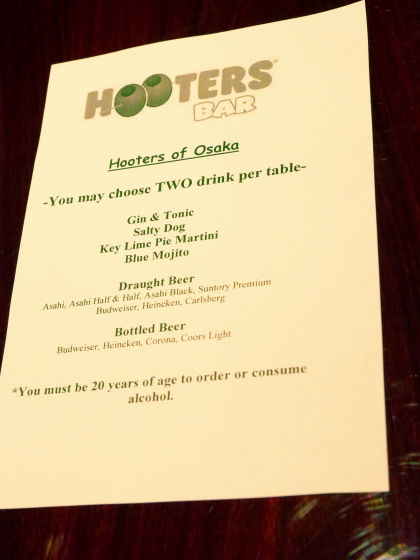 ◆ Hooters Girl

Hooters Girl, the signboard of HOOTERS, is famous for its sexy and healthy costumes inspired by cheerleaders. If you are a man, you will surely follow him with your eyes like the owl depicted in the costume.

Talk to the Hooters Girl and they will pose with your hands on your hips.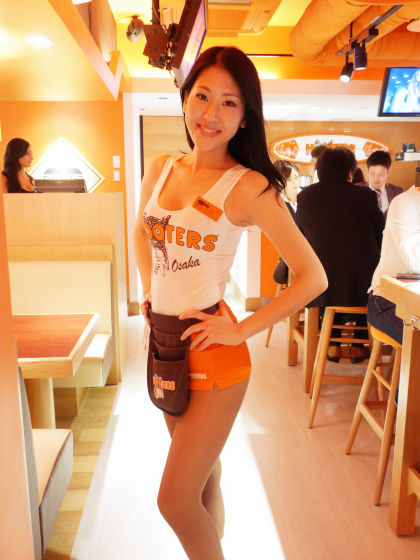 A genuine Hooters girl who rushed from the United States to train newcomers.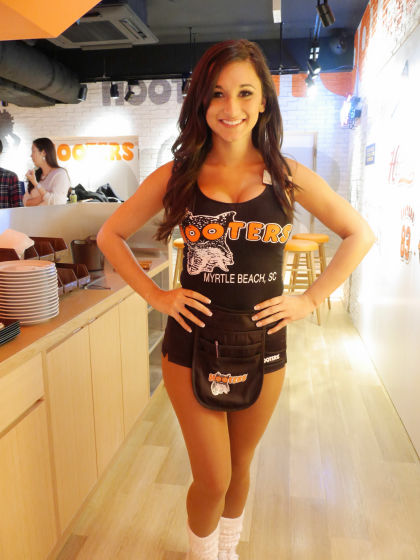 A costume with the image of a cheerleader called orange shorts on a white tank top.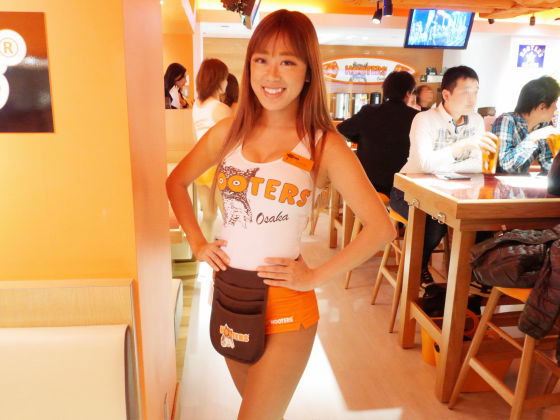 Hooters girls selected from more than 300 Hooters girls applications.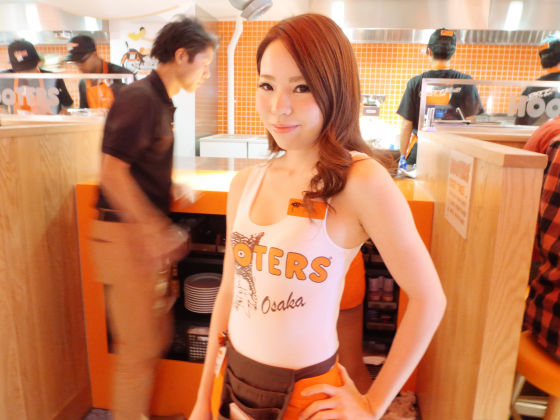 The Hooters Girl, who strives for friendly customer service, responds with a smile when you talk to him.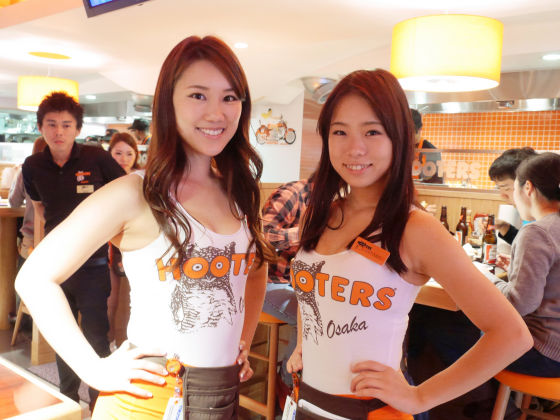 Every year, HOOTERS also holds a contest to decide 'Miss Hooters', and some Hooters girls who always participate in the contest also worked.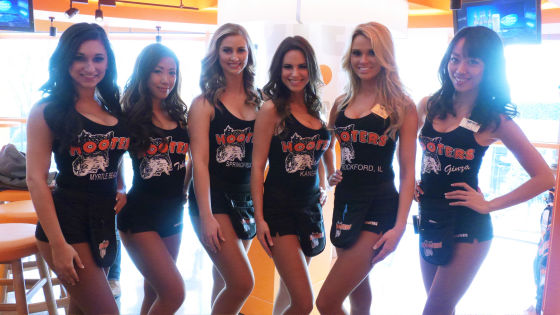 When I was filming the Hooters girls, loud music began to flow in the store, and suddenly the Hooters girls started dancing. This dance is performed about once an hour, but the time is not fixed, and when the music starts to play, the Hooters girls who are serving customers start dancing all at once.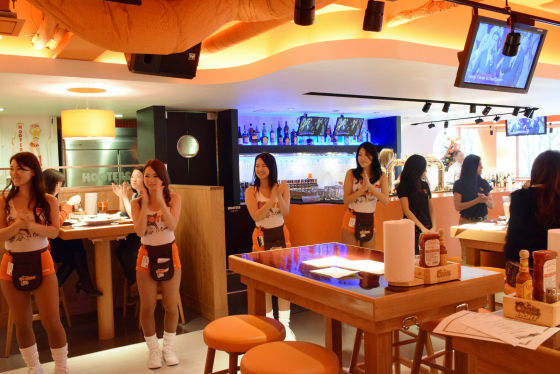 You can see the Hooters Girl's dance show from the following movie.


The dance time of HOOTERS OSAKA's Hooters Girl looks like this-YouTube
HOOTERS has become a unique restaurant and sports bar that is worth a visit at the sexy Hooters Girl dance show alone.


◆ American food tasting
I enjoyed eating at 'HOOTERS OSAKA' where you can enjoy authentic American food --GIGAZINE