Dell releases "Chromebook 11" notebook PC of 30,000 yen range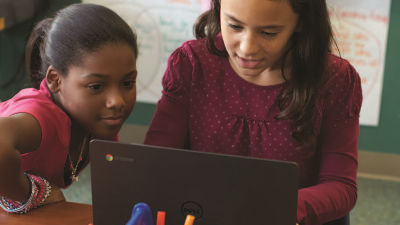 11.6 inch display with thinness 3 cm weak · weight 1.32 kg · notebook PC that can be used continuously for 10 hours "Dell Chromebook 11"Will be released in January 2014.

Chromebooks: Overview
http://www.google.com/intl/en/chrome/education/devices/chromebooks.html#d11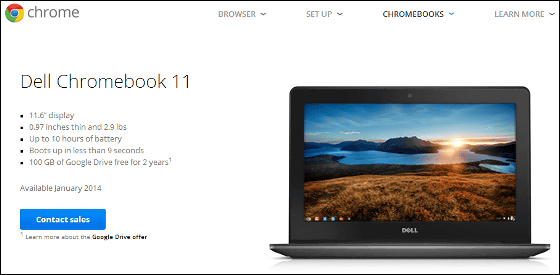 Dell Chromebook 11 Gives Students and Teachers Affordable, Easy Access to Technology at School and Home | Dell
http://www.dell.com/learn/us/en/uscorp1/pressrelease/2013-12-11-dell-education-cloud-chromebook-11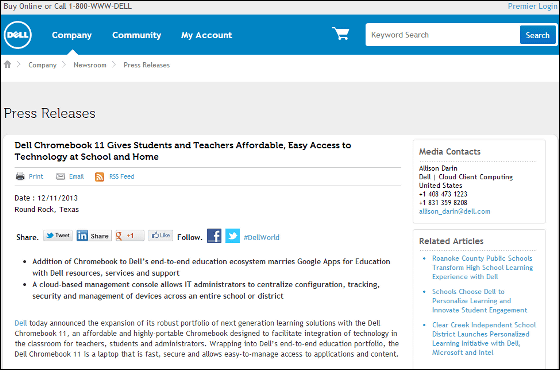 Google Chrome Blog: More Chromebook options for your schools from Dell
http://chrome.blogspot.jp/2013/12/more-chromebook-options-for-your.html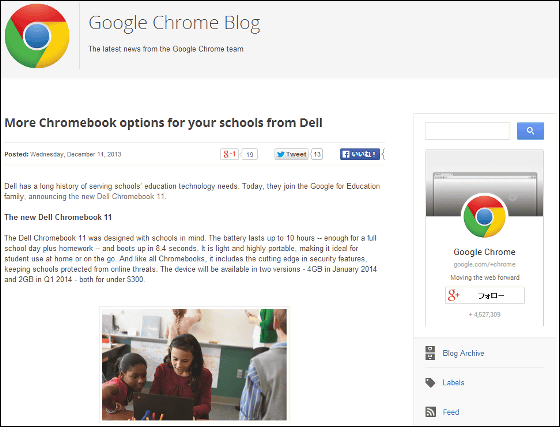 The specification of Dell Chromebook 11 is
display:11.6 inches 1366 × 768
CPU:Celeron 2955 U
storage:16 GB (Google Drive 100 GB free for 2 years)
memory:2 GB / 4 GB
Battery operation time:10 hours
Start-up time:8.4 seconds
Thinness:0.97 inch (about 2.46 cm)
weight:2.9 pounds (about 1.32 kg)
Others:Bluetooth 4.0, Wi-Fi 802.11n compatible, USB 3.0 port available
something like.

With this device, Google's application will be tied to the educational institution owned by Dell. The school district manager who will be provided with terminals will appreciate that you can give the students the best education.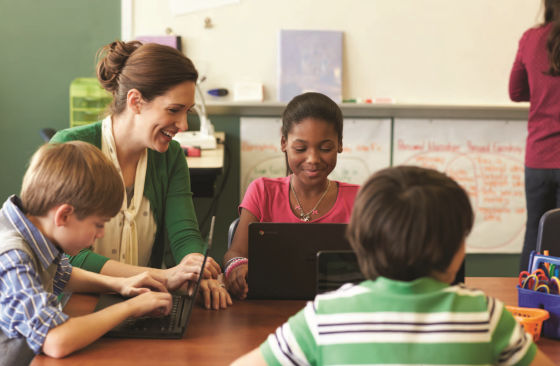 The price is 300 dollars (about 30,000 yen). With this performance in this price range, since it is not minded to break, we can touch it anyway, so it seems to be useful not only for studying but also for absorbing IT system knowledge.



·Continuation
Dell decides to release "Google Chrome OS" DELL Chromebook 11 in Japan - GIGAZINE