Google's new notebook PC "Chromebook Pixel" will be released at about 120,000 yen next week, and LTE built-in model will be released in April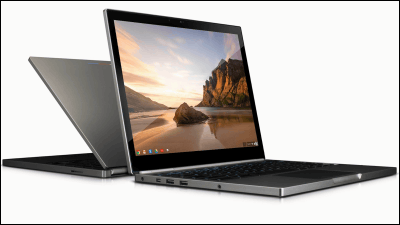 As the latest model of the "Chromebook" series with Chrome OS, Google announced that we will release "Chromebook Pixel" from next week and started accepting orders.

Google Chromebook Pixel
http://www.chromebook.com/pixel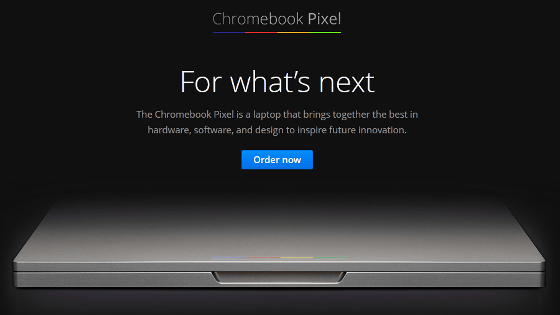 Google Chrome Blog: The Chromebook Pixel, for what's next
http://chrome.blogspot.jp/2013/02/the-chromebook-pixel-for-whats-next.html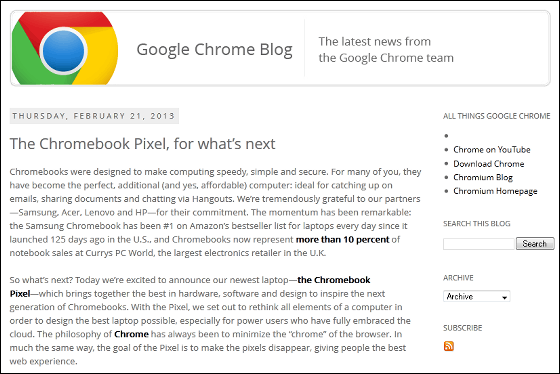 The size of the main body is 297.7 mm × 224.6 mm × 16.2 mm, the weight is 1.52 kg.

A screen of 12.85 inches and 4.3 million pixels (resolution 2560 × 1700 pixels) is a conventional laptop PC of about 118PpiHowever, it has a high pixel density of 239 ppi. The aspect ratio of the screen is 3: 2, the viewing angle is 178 °.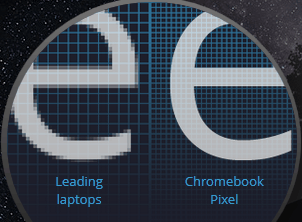 The surface adopts gorilla glass of 0.55 mm in thickness, realizing smooth operation.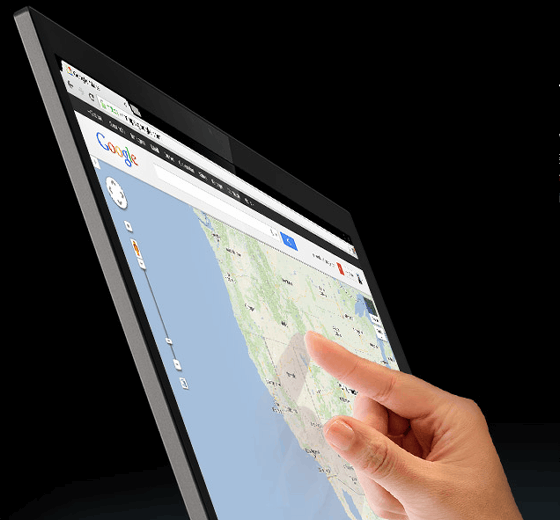 You can see a little in the movie below where you are actually operating.
Chromebook Pixel: For What's Next - YouTube


Intel Core i5 processor (dual core 1.8 GHz), Intel HD graphics 4000, 4 GB memory and 32 GB SSD. Battery capacity is 59 Wh and can be used continuously up to 5 hours.

Startup is only a few seconds, always fast, setup and maintenance are almost unnecessary, virus protection is built in, and updates seamlessly every few weeks. The network is compatible with dual band Wi-Fi 802.11 a / b / g / n 2 x 2 and Bluetooth 3.0, and in the LTE model it is possible to connect to Verizon's 4 G LTE network in the USA.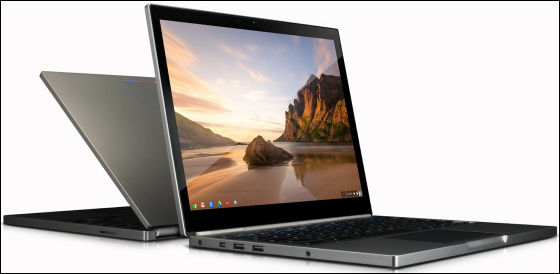 The price will be next week's Wi-Fi model of US $ 1299 (about 120,000 yen), Britain 1049 pounds (about 149,000 yen). In April, the LTE model will be released in the US at $ 1449 (about 135,000 yen). The order reception has already started, but when you try to place an order from Japan, "This product is not sold at the moment" is displayed and you can not buy it.

Google Chromebook Pixel (WiFi) - Google Play
https://play.google.com/store/devices/details?id=chromebook_pixel_wifi