A truly stylish segway made by Vespa parts "Vespa Segway"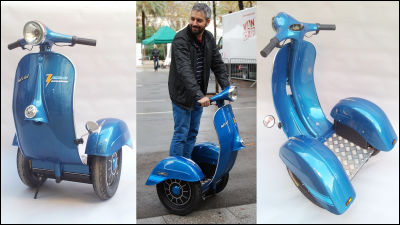 It is capable of traveling about 40 km with one charge (10 to 20 yen), has excellent mobility, and has over 60,000 sales records worldwideSegway, A motorcycle known for its retro design "VespaSegway combining parts of "Vespa Segway"is.

Vespa Segway, le immagini del prototipo spagnolo
http://www.motoblog.it/post/274081/nasce-in-spagna-la-prima-vespa-segway

I made a Vespa Segway,Office chair recycled VespaDesign studio that handlesBel & Bel.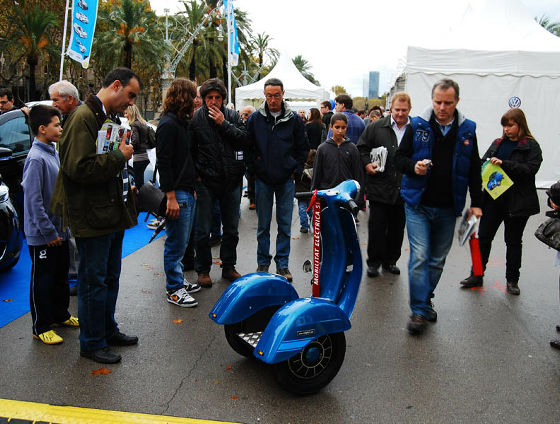 actuallyPiaggioIt is produced using parts of Vespa.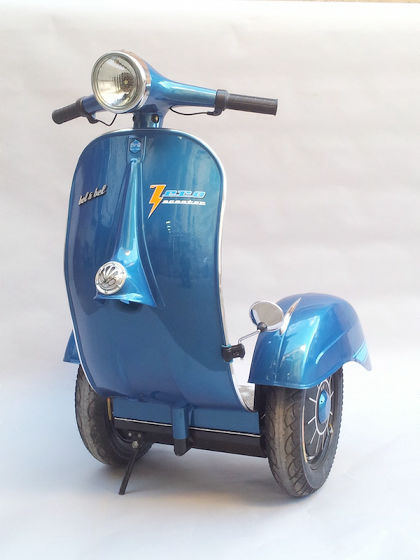 In addition to carrying baggage up to 180 kg, you can climb the inclination of 30 degrees.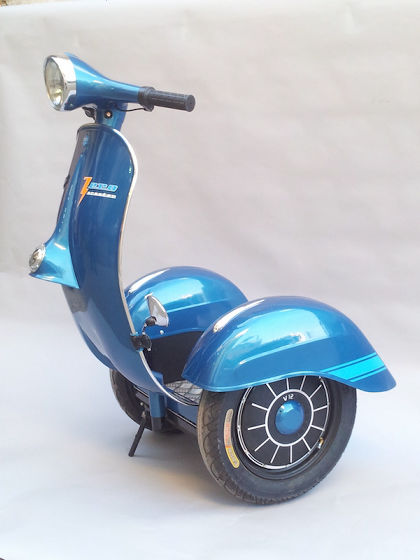 Two electric motors with 1.34 horsepower are loaded as power, the maximum speed is 20 km.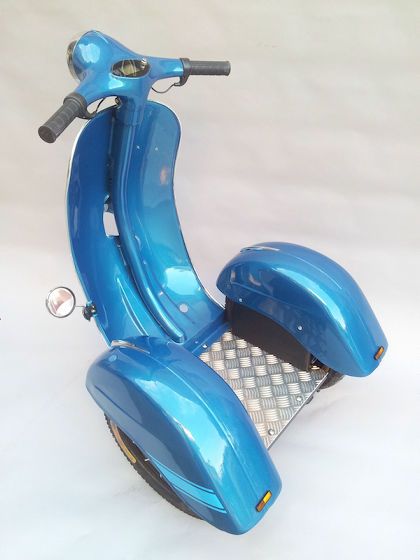 The possible distance from full charge is from 30 to 35 km, which has the same specification as the normal Segway lineup.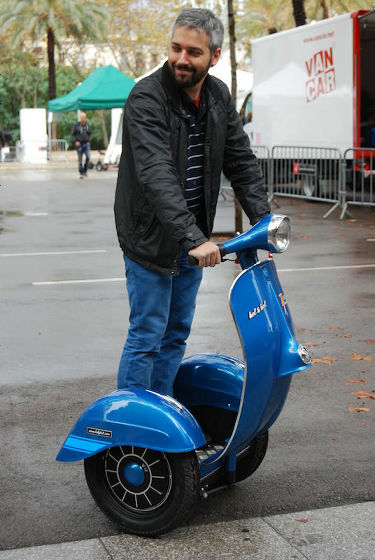 The Vespa Segway is already on sale for 1 2899 euros (about 410,000 yen). You can order from the following online shops.

Comprar Vespa segway pero a un precio que llega a nuestro bolsillo - Patinetes Eléctricos - Los mejores precios
http://www.maxihobby.com/patinetes-electricos/patinete-segway-vespa-patinete-p-10836.html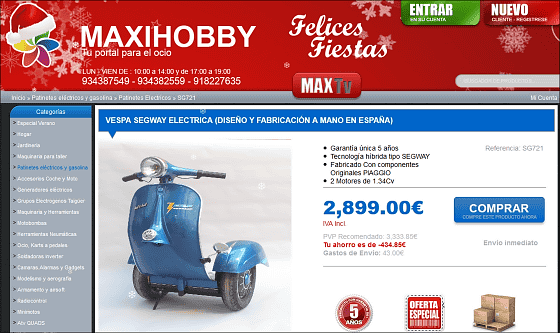 in Ride, Posted by darkhorse_log