It is possible to see old map etc. of National Geographic Collection by Google Maps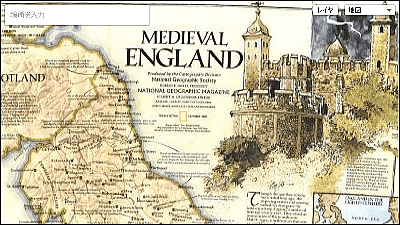 Google and National Geographic cooperated and revealed that it is possible to see over 500 old maps and travel maps using Google Maps public data program function.

Official Enterprise Blog: National Geographic shares rich map content with the world via Google Maps Engine
http://googleenterprise.blogspot.jp/2013/12/national-geographic-shares-rich-map.html



Two kinds of maps are embedded in Google 's Official Enterprise Blog. this is"Medieval England 1979It is a map depicting the medieval Britain called "the one published in October 1979.



The map is displayed as a layer on Google Maps, and the edges of the paper are connected to the usual map as it is.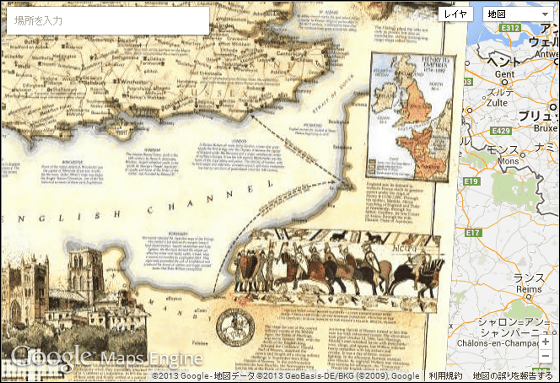 A dotted line is drawn in the Dover Straits, but in 1066William IIt shows the route of Norman Conquest.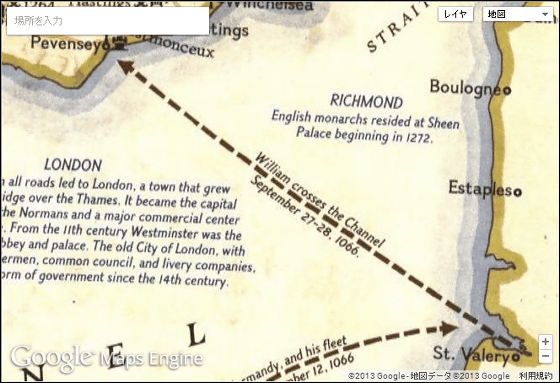 This is a suburb of London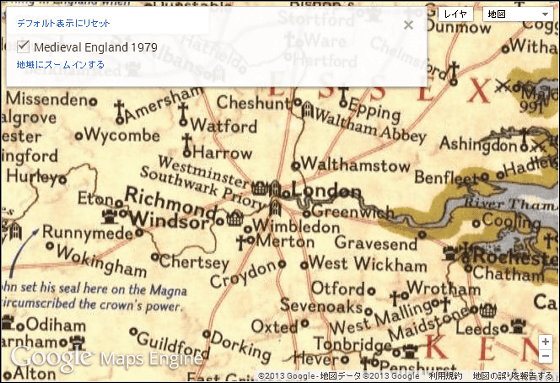 You can remove the layer and compare it with the current map.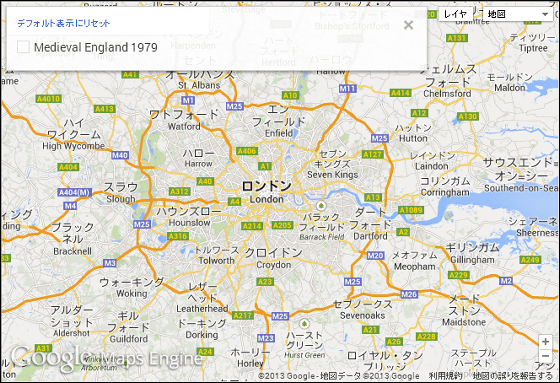 Another map published is "Dominican Republic Adventure Map". It is sold at the official shop for 11 dollars and 95 cents (about 1232 yen).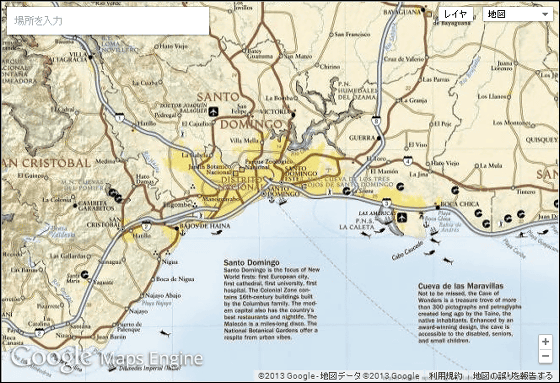 You can also compare this map with a normal map by layer switching as with the British old map.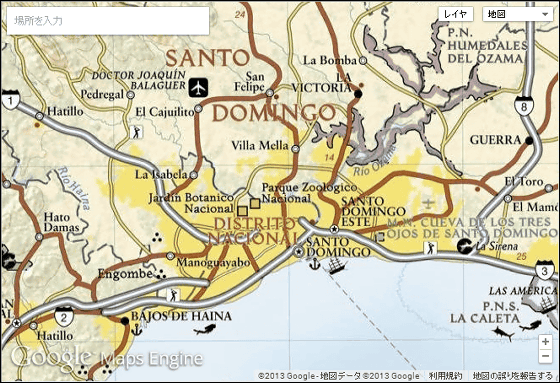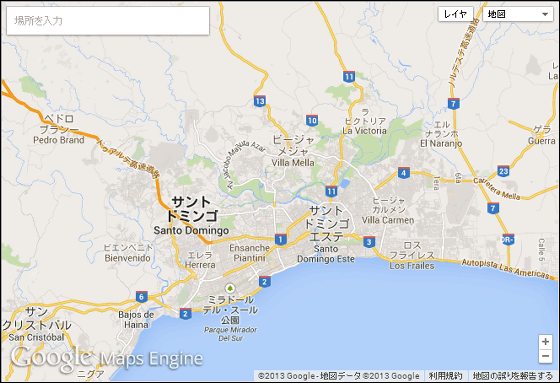 When zooming out it looks like this.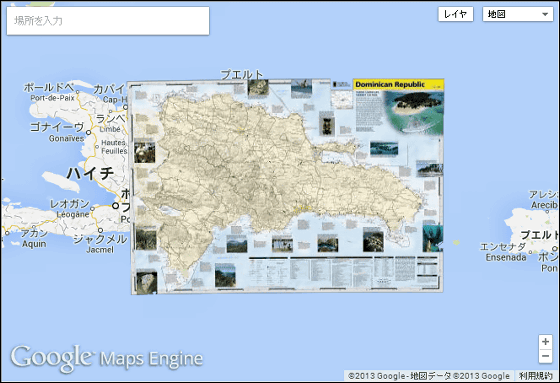 Map is separated to show sightseeing spots etc in the Dominican Republic, examples of which are posted on the bottom of the map. It is exactly the same as watching sightseeing map on Google Maps as it is.



Established in 1888, the world's largest non-profit scientific educational organization, National Geographic, is engaged in activities aimed to "encourage people to take an interest in the planet", and this We have provided financial support to more than 10,000 projects including research, preservation and investigation. Maps and geography (geography) are particularly important points, as is the name,National Geographic MapsWe also offer a map selling service called.

Although I have published magazines for more than 100 years, some people gather old maps of the appendices, but there are many that have already been stored in the attic or in storage. So, by digitizing it and making it widely available, I would like you to know more about the amazing maps in the National Geographic collection, so this time Google MapsPublic data programUsing more than 500 old maps will be made public.

According to Frank Biasi, director of the National Geographic Map, although there are many other map services, Google Maps is also relatively easy to use, without the need for expertise in high-performance and usage . Although data to be released can be used for free. Those with high resolution are planning to offer paid sales or licenses, and they think that if they develop into business with publishers and travel agencies using this service.