15 Islanders and 15 cats living in the island "Qingdao" where over 100 lives live with plenty of cats.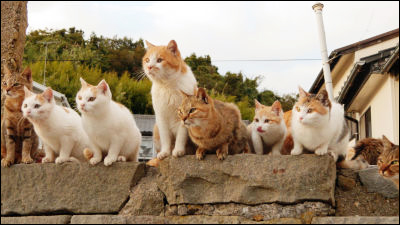 On the sea of ​​Ozu City, Ehime Prefecture, the Seto Inland Sea, more than 100 cats live for about 15 islandersQingdaoThere is a small island called. It was said that a regular passenger ship is out to Kitojima which intensely stimulates such a cat loving heart, so I actually went from Ehime prefecture by boat.

Please see the movie below to see how much cats are in Qingdao movies.

15 islanders and 100 cats' paradise 'Qingdao' is like this - YouTube


The place is here.

View Larger Map

To cross Qingdao, Ehime prefecture Ozu CityNagahama PortBoarding a periodic passenger ship "Aoshima". "JR Iyo Nagahama StationIt is a few minutes on foot from Matsuyama City where Matsuyama Airport is located and it takes about an hour by car and there is also a free parking lot.

Regular passenger ship "Aoshima" timetable and access | Ozu
http://www.city.ozu.ehime.jp/life/guide/bus_ship.html

The round-trip fare is 1330 yen for adults and 670 yen for children. Departing two flights a day, departure departure time depends on the season. One flight is 7 o'clock, which is quite early, but you can stay slowly on the island. Because two flights are from the afternoon, the staying time on the island will be about 1 hour.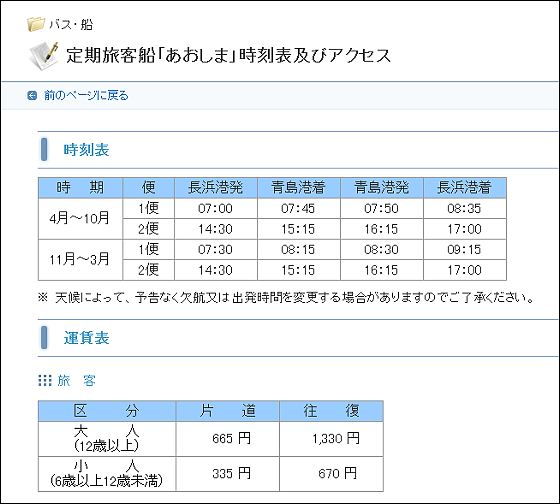 Also, in this ocean, the waves are likely to be rough, so there are often waves warnings and warnings, and may be canceled at the discretion of the captain. There are not many people who cry crying even if coming from afar, so if you go, it is better to check the weather and contact the port.

Arrived at the liner. A blue sign is a landmark.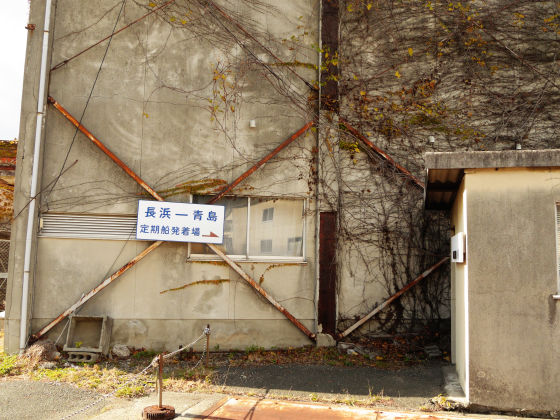 Free parking spaces opposite the sign. Although it is impossible for the cars in the back row to come out until the time of the return ship, 8 to 10 cars can be parked.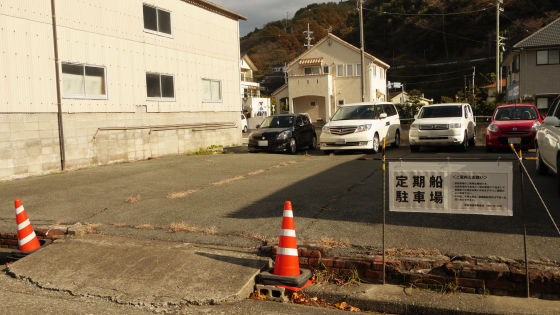 There is no person who sees it, there is no place like a ticket office.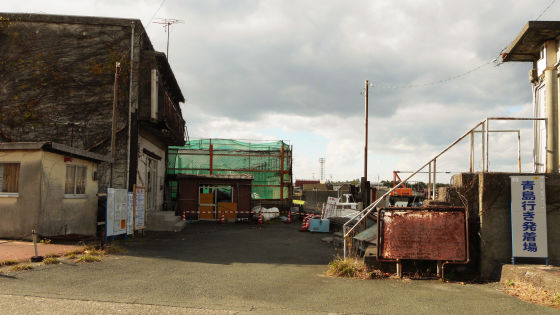 The building in front is the Nagahama port tidal place.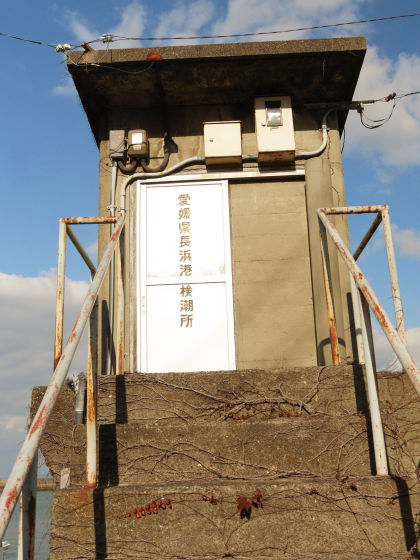 Building not used in the back. There are many people who visit here looking into this place, but no one is there.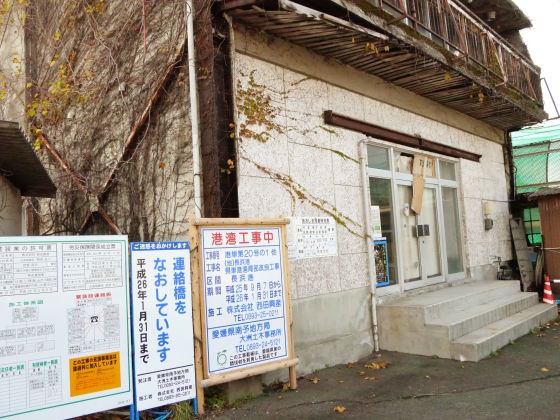 You can see that a regular passenger ship "Aoshima" is stopping across the street.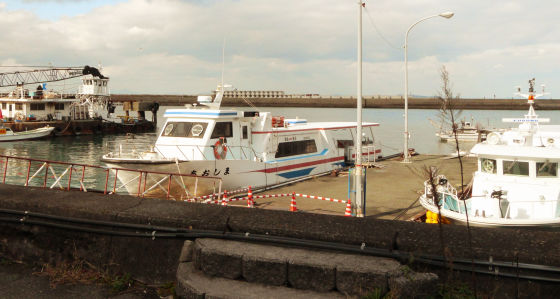 Because it is said that the ticket is sold onboard, cross the bridge and head for the departure and departure place.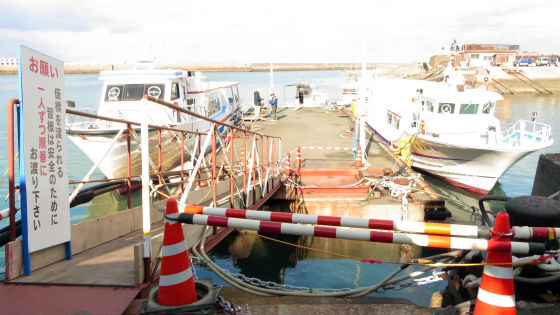 The capacity is 45 people, and it is said that some people going home without being able to get on with a packed crowd on Saturdays, Sundays, holidays afternoon, so it is certain that you went early. Boats are available from 1 hour before departure.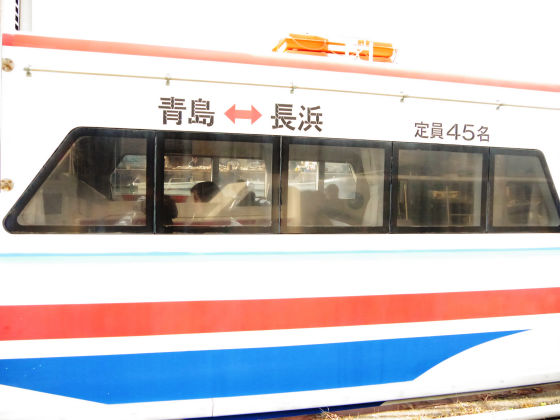 I planned to board the flight at 14:30, and when I arrived at around 13:40, the customers had already gotten on board. I will get on the ship to purchase the ticket first.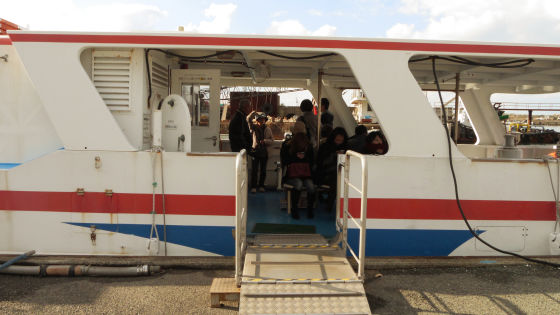 Those who want to see the outside scenery can sit on a chair on the deck, but since the winter sea cools down, it is better for those who have coats and warmers.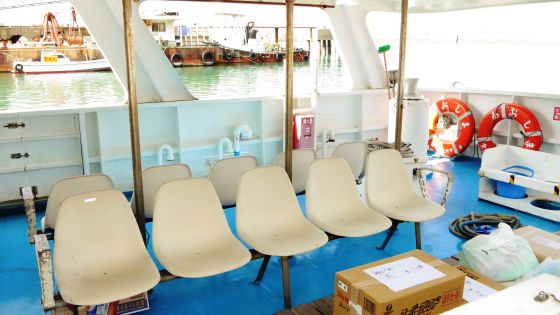 Inside is like this. Purchasing a ticket is OK if you talk to the seafarer who is in the back.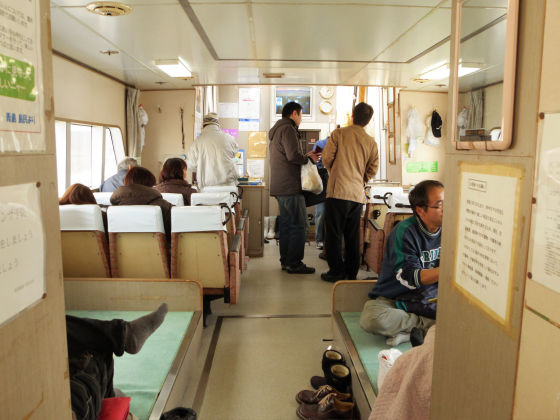 As the departure time approached, people came and stepped up, and almost this day was almost full.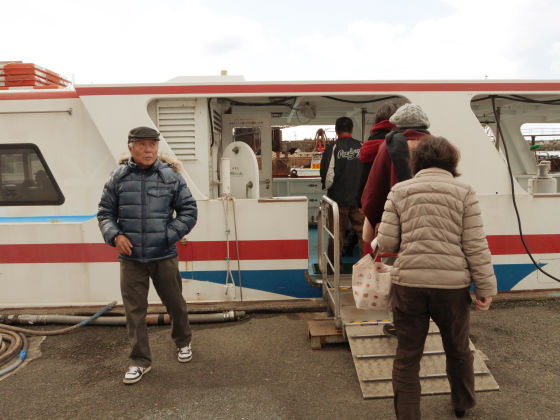 So departing from the port on time. Furthermore, there are no vending machines on the island and no foods are sold, so you need to prepare drinks and food before boarding.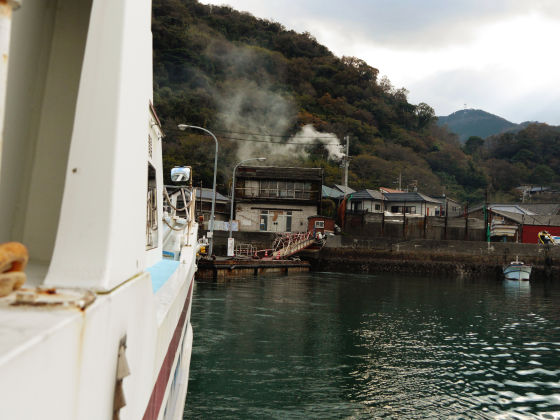 The door has "15 Islanders and 100 cats Cat's paradiseThere is a catchphrase on top of it, and "Taiwanese people fill me in this island when I die," and somehow Tepra like a Nico Nico video is pasted.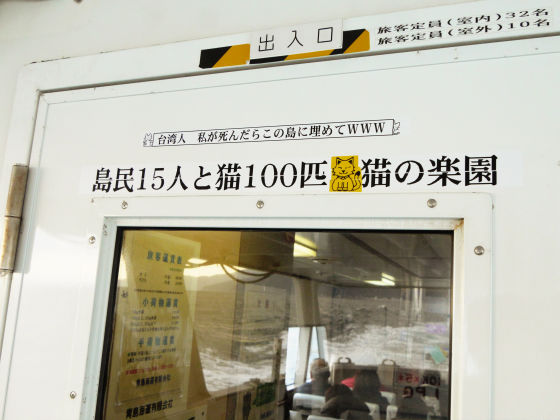 The waves are also rough on this day. According to seafarers, the flight was canceled due to bad weather for several days.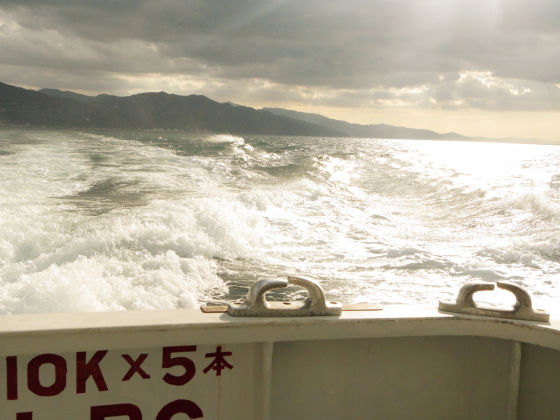 Because there is a toilet in the ship, it is safe.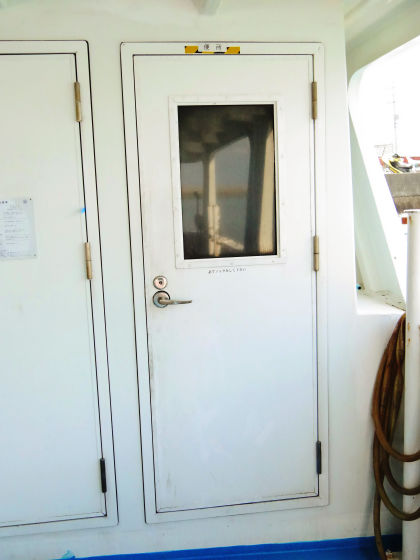 Around 45 minutes later, Qingdao came into sight.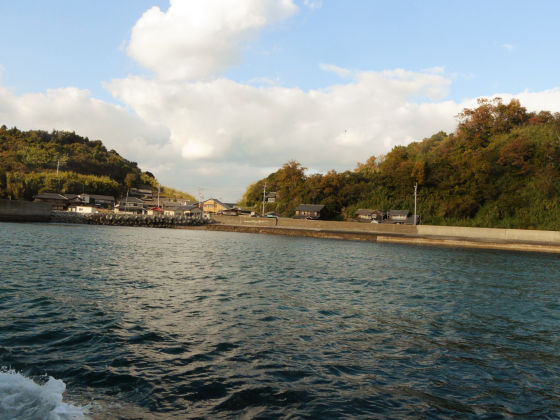 The islanders and the clinic teacher of the island handed out the bridge. You can hear the barks of the cats already "Nyaaaa".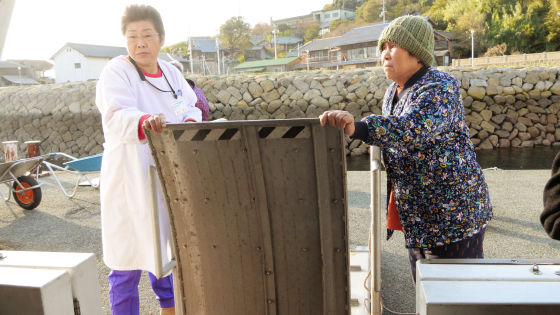 When I try to land expectation to expect where cats are ... ...., cats of about 20 cats greeted from soba!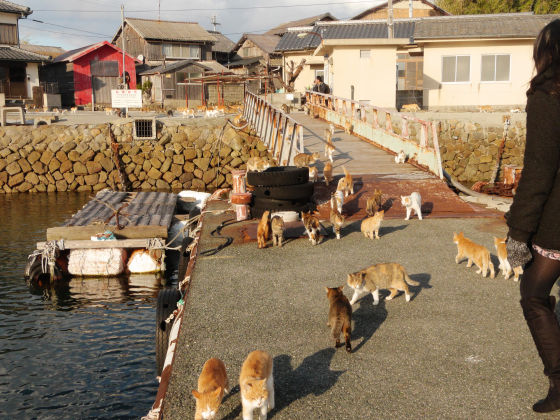 Proceeding backwards, the cats covered with dense never seen before. I feel unexpectedly smiling.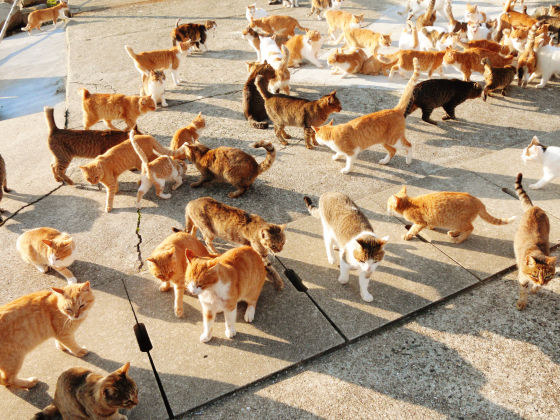 You have to walk carefully as it is about to step on if you are staring. In addition, there was no such thing as an odor of animal and odor of hun, in particular.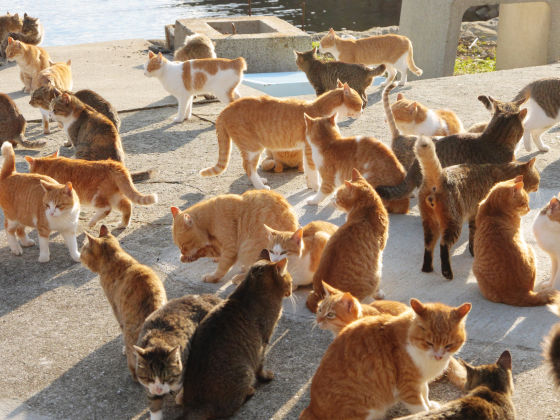 When the sound of the bag comes up with "rascalisa", a large set of dozens of cats will give me food.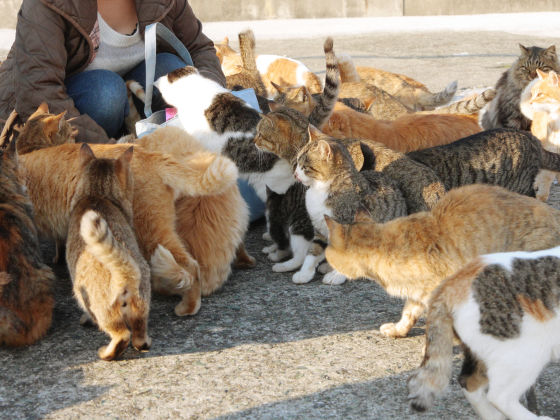 Not limited to feeds, if you baggage with bags or backpacks you will be crowded at a level that hangs. Regular passenger ship "Aobashima"The Web page of" I am refusing to cooperate because cat feeding to Qingdao cats for the health of the cat and the preservation of the environment of the island, "we are stated.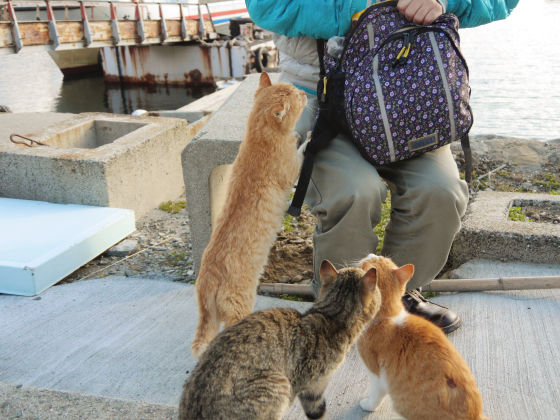 When asking about isnaers about the feeding, the number of tourists suddenly increased, so cats who were eating wild foods came to have unfamiliar food and cats are getting out of shape about. "I'd like you to give food to a small amount while seeing how to get hold of it, if possible."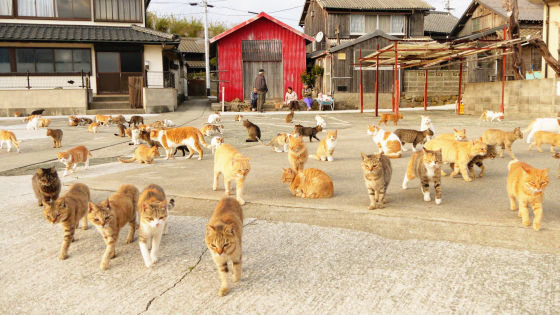 An unlikely number of cats live, but the most common is tea tigers.



There are also many quasi-trees.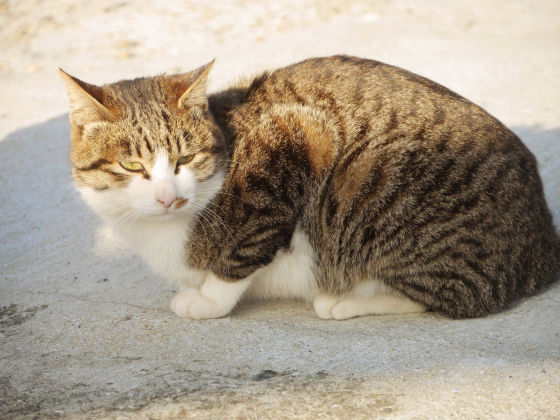 The kitten looked almost like an angel.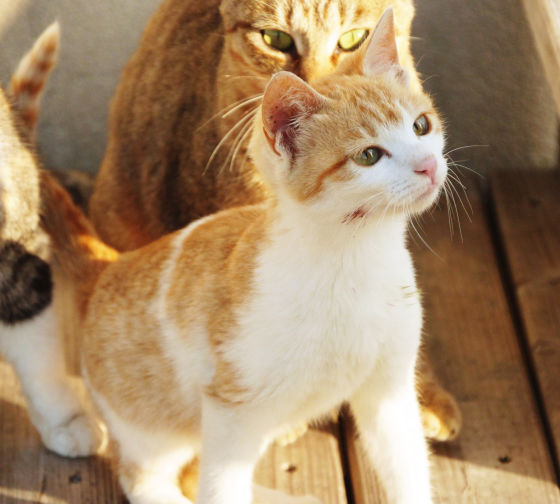 The boson cook had the huge body.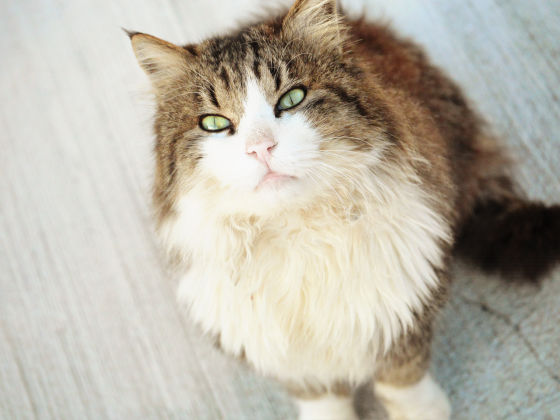 A mottled cat.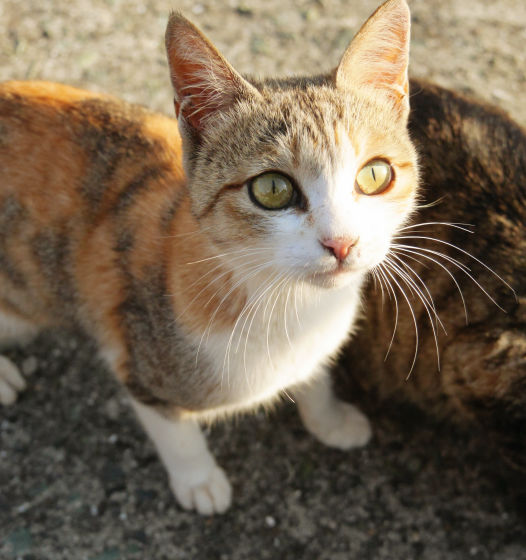 There were also black cats.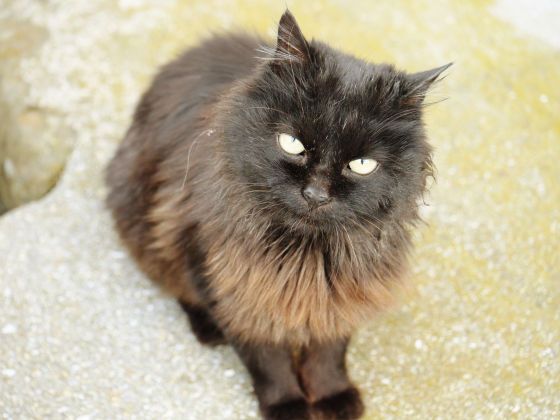 Cats are walking everywhere in the vicinity of the harbor, covered with cats on the walls as well as on the road.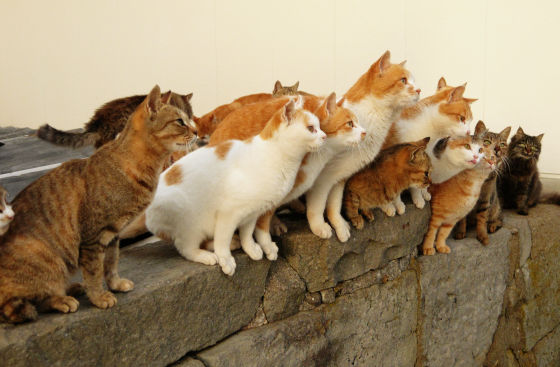 Most people think that they will escape when they try to touch or touch them, though they think that they will give me a food.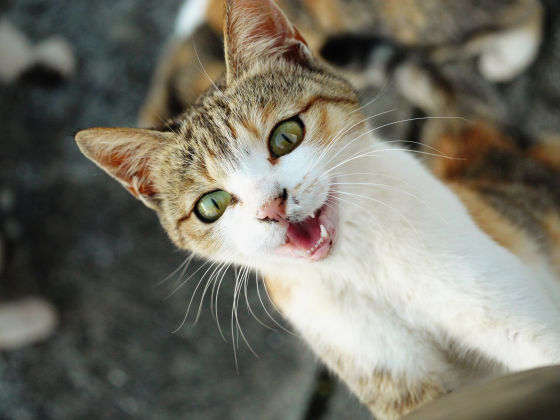 Since finding a bait will inevitably become a battle fight, fighting fighting got up, cats that got bloodshed ......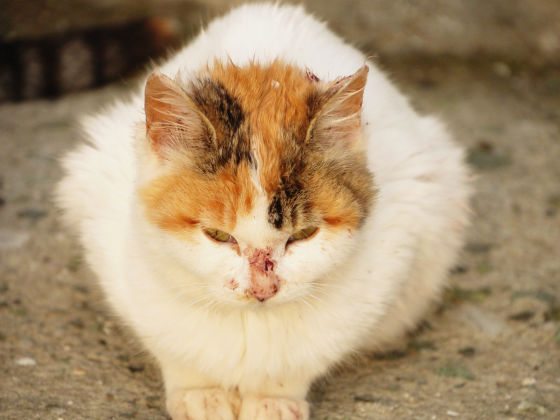 It is unknown whether the fight is due to age or aging, but there are cats whose eyes can not be seen.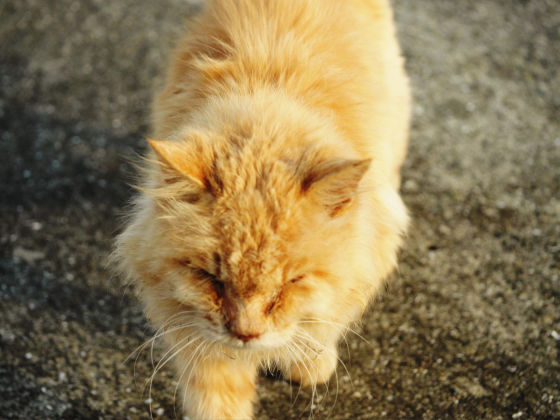 About 40 to 45 tourists visited the island this day.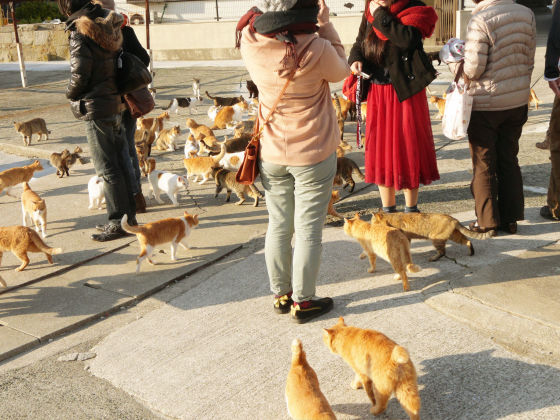 A cat who has peeped into the camera all the while.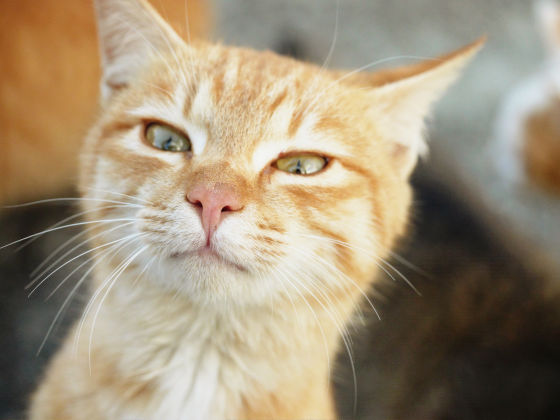 It is threatened like this when standing up ......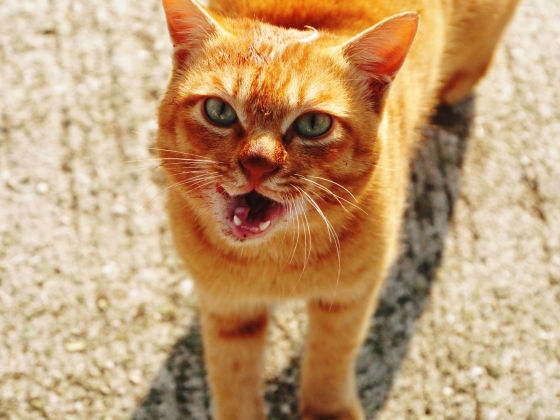 It attacks me as "Mr. Mi".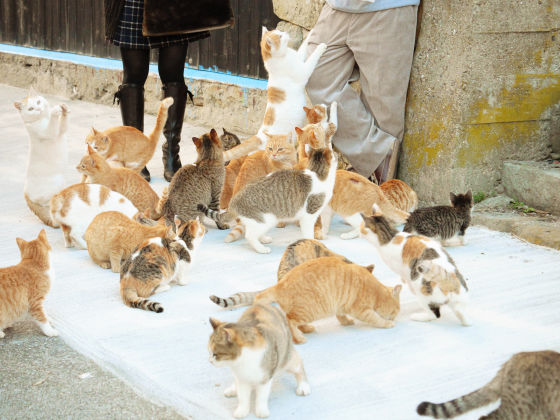 Flickering backpack sticks are prey prey of cat punch.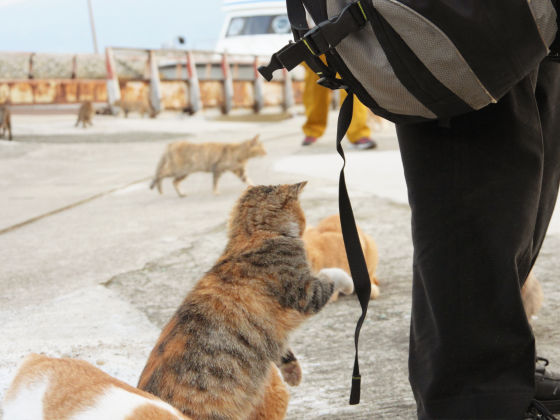 If there are no cats in other places, I go to the center of the island ......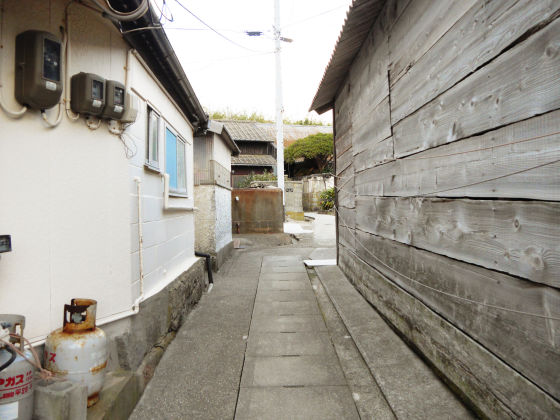 Not to mention cats, people feel nothing. At that time in 1955, the number of islanders was more than 800 people, but since it is 15 in 2013 it seems there are many abandoned houses.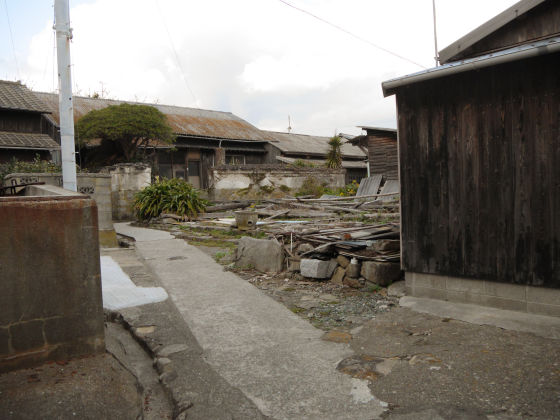 When I came back to the original pier and sat, the cat came on the knee immediately.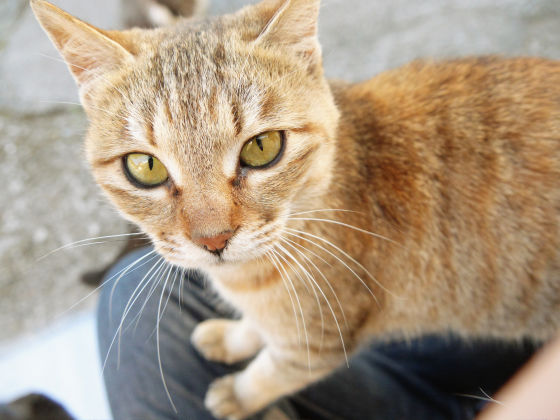 I have also come up with another cat, but if I try to touch it I will escape.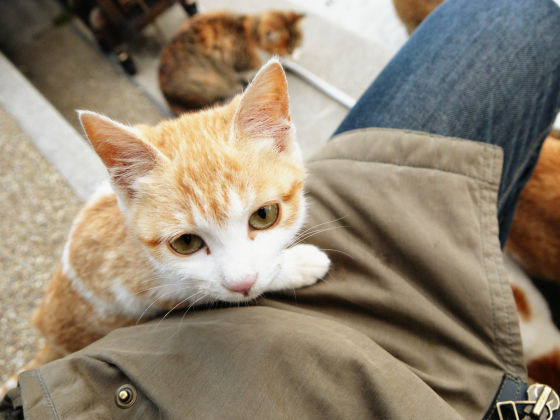 When I noticed the cat was sitting next to me, it seemed to be comfortable to ring my throat and rumbling when I ran into it. According to the islanders, there were several cats accustomed to people, and he was laughing, "I get used to cats and catch something".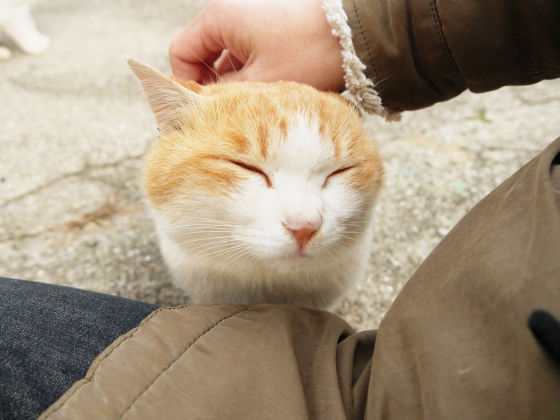 Since the nails are all-you-can-grow, you need to be prepared for being scratched.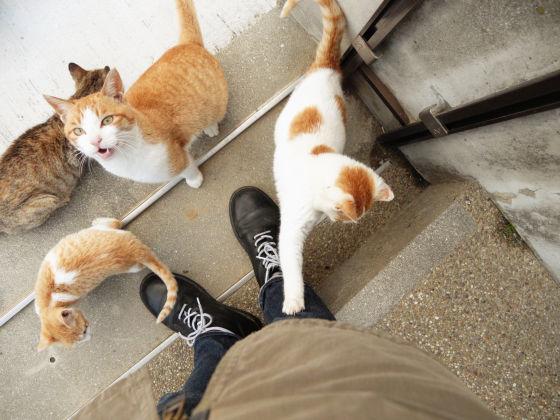 The woman was jumped to the bag of the leather, and he was mourning "I stopped the bag.



I found a cat in the state of "Dororiko with fish" whether someone raised a fish.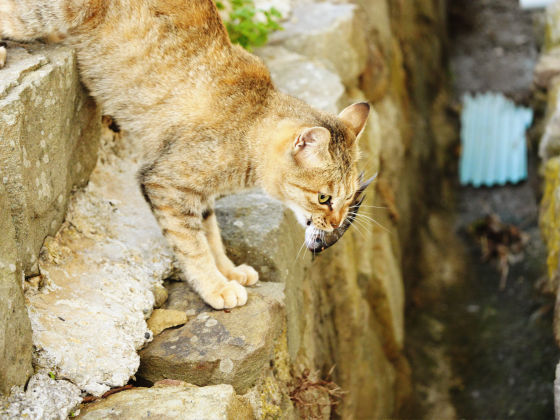 Cat catching a fish will eat it as "Woo" for a while so as not to be deprived.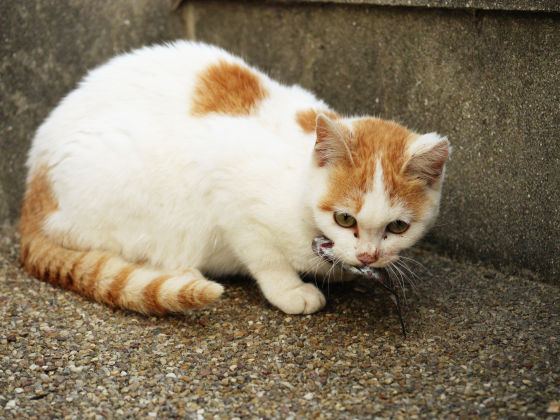 Also, a man with something to eat something, a lot of cats gathered and covered with cats. When I asked men what it is like, I was talking "warm".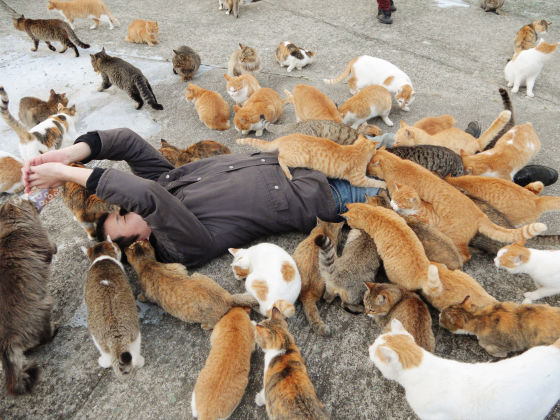 It is said that cats began to increase in the islands about 10 years ago, but very small kitten that shows that it is still increasing now.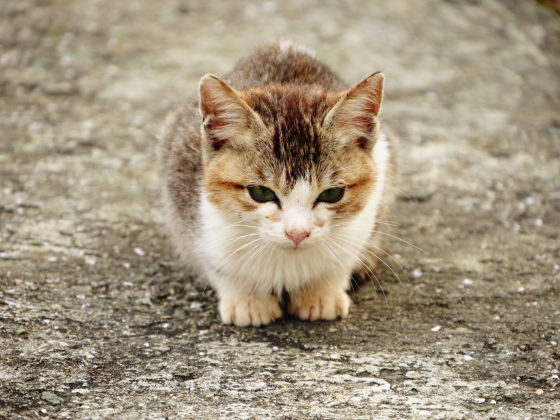 It is about this compared to normal size cats.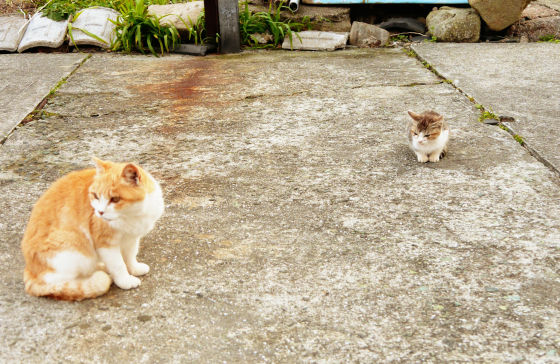 Going by the two flights, it took only an hour from the arrival at the island to the last flight, so it was time to return in no time.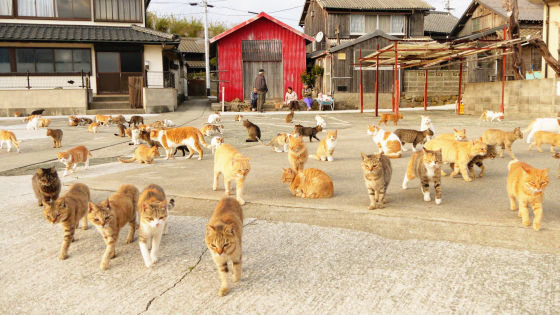 It is regrettable to part with more than 100 cats, but there are no accommodation facilities and restaurants in the ship, so we can not stay and we got on the return ship.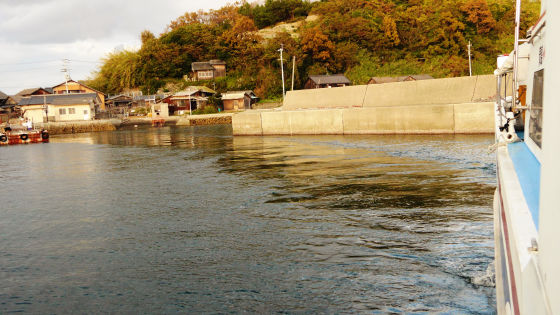 Even after sailing, the clinic's teacher lowered his head and sent off, and the islanders kept waving their hands.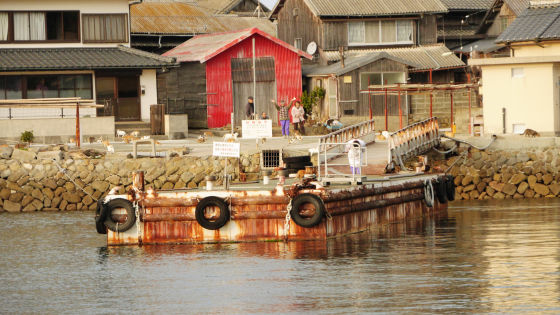 Such an impression note comes around on the return ship. However, the sea was even more rough, as I reached my hand, I was swaying with the momentum to touch the surface of the sea from the deck, so it got drunk and I could not see the note.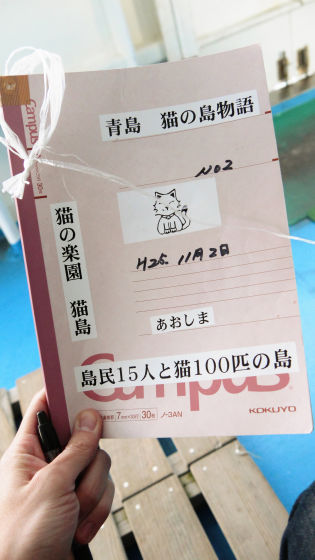 Arrived at Nagahama Port around 17 o'clock.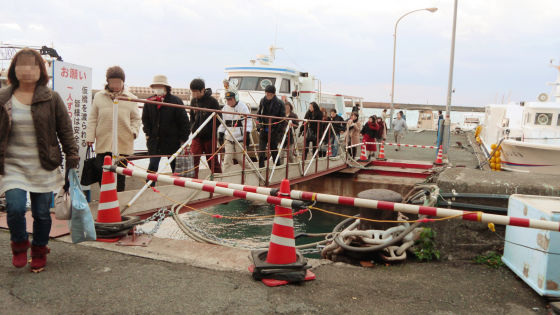 In Qingdao you can touch the huge cats far beyond the prediction of cats more than 100 cats so if you like cats you will be happy that you visit. However, when going, we recommend that you check the time of the ship's flight and the weather in Ehime prefecture.