Apple acquired a company to develop Kinect's 3D sensor technology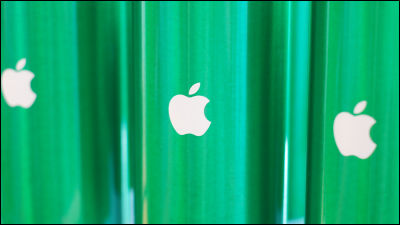 ByIan Usher

A game device for Xbox 360 that Apple can operate by gesture and voice recognition "Kinect for Xbox 360Israeli company that is the developer ofPrimeSenseIt was revealed that he acquired the company.

Apple buys Israel's PrimeSense for $ 350 m - Globes
http://www.globes.co.il/serveen/globes/docview.asp?did=1000896203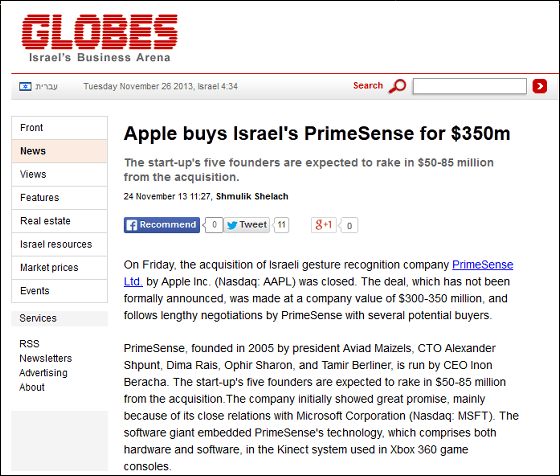 Established in 2005, PrimeSense is a Israeli startup company that develops 3D sensors and other sensors that are installed in Microsoft's Kinect to three-dimensionally detect the movement of users. Besides Kinect ASUSWAVI XtionPrimeSense 's 3D sensor is adopted.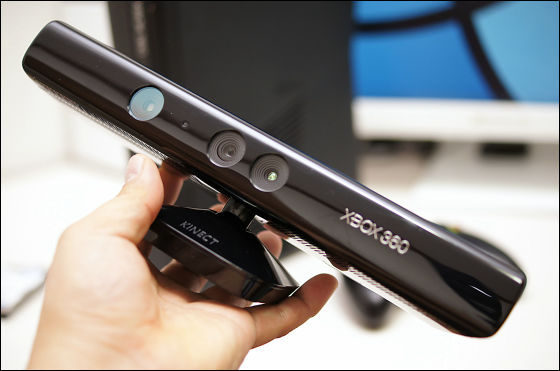 ByJung-nam Nam

Apple has not announced the official purchase price and conditions of PrimeSense, but according to GLOBES, the acquisition price of PrimeSense is 300 million dollars (about 30.5 billion yen) to 350 million dollars (35.5 billion yen) And that. Apple's acquisition this time is reported that Israel is "in the process of negotiation" a few months ago, and the rumor has become a reality.

With Apple acquiring PrimeSense that was related to Microsoft, which is also a rival, it is noteworthy about what kind of new features will be installed in Apple products.