Facebook acquires startup to develop "Wristband reading wristband"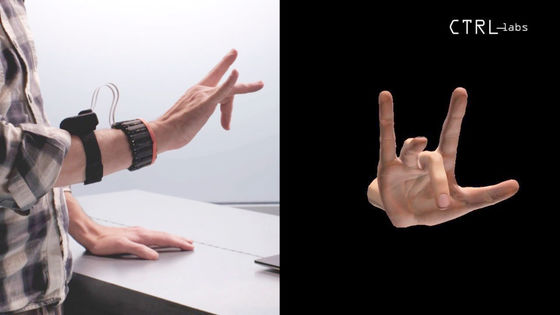 Andrew Bosworth, head of Facebook's AR / VR department, announced on the Facebook page that `` Facebook has acquired startup
CTRL-Labs
to develop a
wristband
that
can input brain electrical signals to the computer
'' . Facebook is expected to aim to strengthen the AR / VR business through the acquisition of CTRL-Labs.
Facebook acquires neural interface startup CTRL-Labs for its mind-reading wristband-The Verge
https://www.theverge.com/2019/9/23/20881032/facebook-ctrl-labs-acquisition-neural-interface-armband-ar-vr-deal
CTRL-Labs is a startup that started in 2015 in Columbia University's Neuroscience Research Program and uses a technique called Differential Electromyography (differential electromyography), which is also applied to artificial limb technology, to touch the skin of the arm We have developed a wristband 'CTRL-kit' that reads electrical pulses along neurons. In June 2019, we purchased a patent for the wristband "
MYO
", which allows gesture input to a PC with the same technology.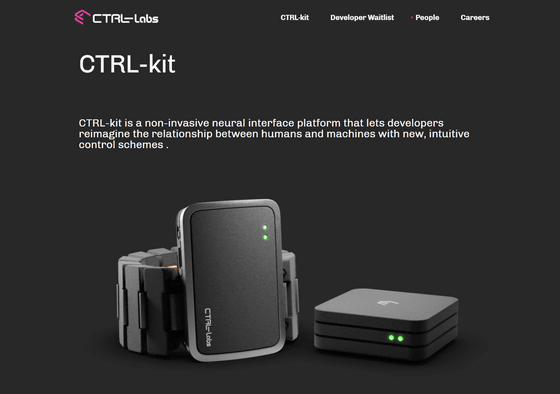 You can see what CTRL-kit is actually by watching the following movie. If you have an image of moving muscles in the brain, the image appears as a potential difference in muscles, so intuitive operation is possible without actually moving your hands or arms.

Telekinesis-YouTube


Also, in the following movie, you can check how the movement of five fingers is read in detail just by wearing CTRL-kit on your wrist.

Hand Visualizer-YouTube


Bosworth revealed that the CTRL-Labs team will join Facebook Reality Labs, which researches and develops VR and AR. Facebook has released VR devices such as Oculus Quest and Oculus Rift S , and the development of AR smart glasses has also been reported. If CTRL-Labs technology is put to practical use, we can expect further evolution of AR / VR devices, such as the emergence of devices that can track arm and finger movements simply by wearing them on the wrist.

Facebook has not disclosed the exact acquisition amount of CTRL-Labs, but Bloomberg says `` CTRL-Labs has a corporate value of about $ 500 million (about 54 billion yen) to 1 billion dollars (about 10 billion yen) 'Evaluated.' In fact, a Facebook spokesperson told CNBC , "The deal is less than $ 1 billion ." The acquisition amount when Facebook acquired Oculus in 2014 was 2 billion dollars (about 205 billion yen at the rate at that time).

"The technology of CTRL-Labs opens up new creative possibilities and has the potential to reconsider the 19th century invention in the 21st century. VR and AR are the technologies of CTRL-Labs. Is a way to realize the interaction of people one day and can change the way people connect with devices. '