"F Bomb" who displays a person tweeting "F word" in a furious on the map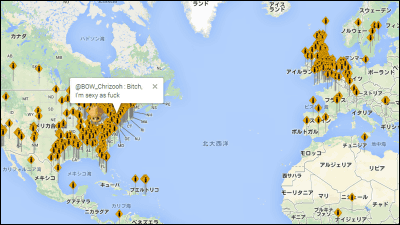 F wordSpeaking ofLinux developers Linus Torvalds also loves to use abusive wordsIn overseas versionI'm absolutely furiousIt is a word equivalent to, but the service which displays this word on Twitter how much it is being tweeted on Google Maps is "FBomb"is.

By the way, according to the Weblio dictionary of the online English-Japanese / Japanese dictionary "FBomb (F bomb)" is an expression indicating that it is angry about being bombed by a bomb like A bomb or H bomb,Drop an F bombIt is one of the F words to use like "to stir up, to fury, to explode anger".

FBomb
http://www.fbomb.co/

When you open the page of FBomb the world map will be displayed.



Suddenly there was an explosion on the map.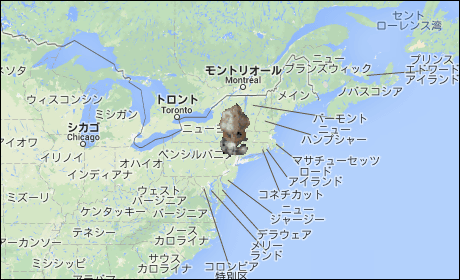 Keep it for a while and the yellow sign on the map will be serious!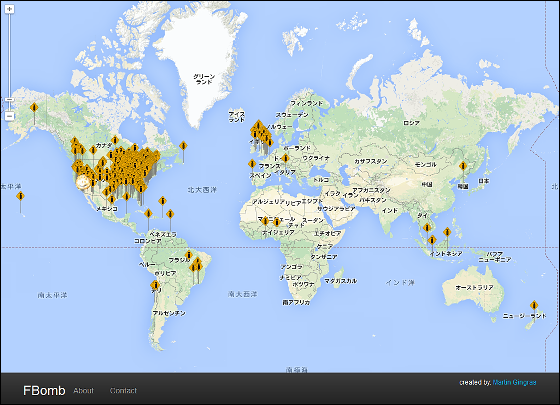 Especially, you can see that there are many signs in the USA.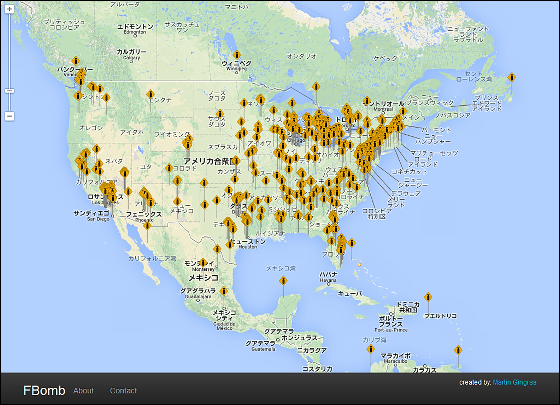 This is an explosion on the map at the moment the F word was murmured ......



It was a sign built as a mark of the hypocenter. In other words, F words are repeatedly played all over the world as many as this sign.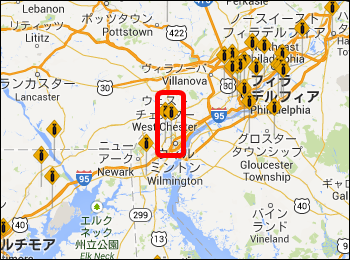 Hawaii ......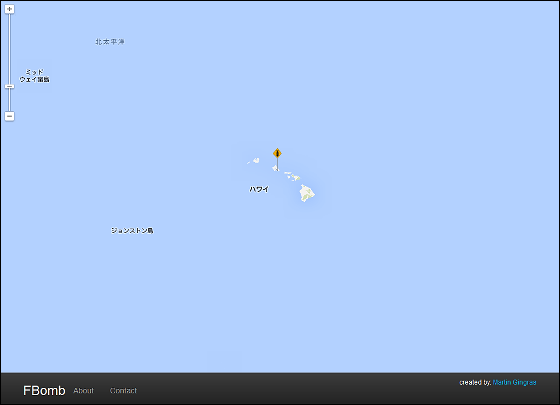 Even at sightseeing spots like Guam F word is issued.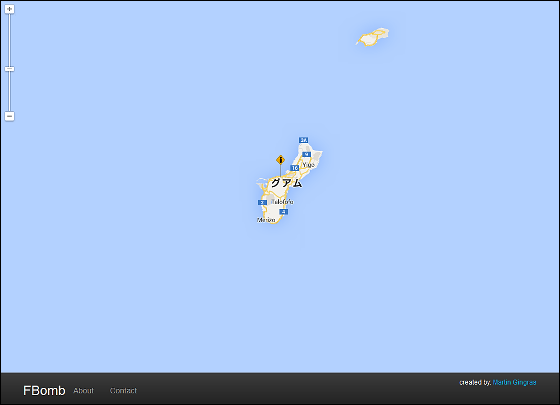 Click the sign to be built at the hypocenter.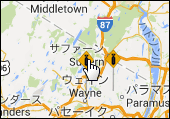 Then you can see what someone somewhere felt in anger and issued F word. In this case, it was content of conviction that F word unexpectedly comes out of mouth, "Alarm clock shit, get up early".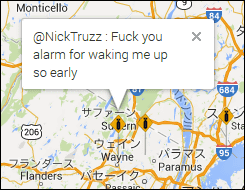 The developerMartin GingrasAnd the code written to create the FBomb isPublished at GitHubIt is being done.