Sunglasses type wearable display "ORA" accepting pre-order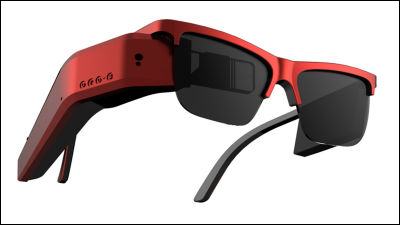 The release date of Google Glass, which is expected as Google's glasses type PC, has not been revealed yet,WikitudeWith softwareOptiventPrior reservation of sunglass-type wearable display "ORA" combined hardware is now accepted.

ORA by Optinvent
http://optinvent.com/see-through-glasses-ORA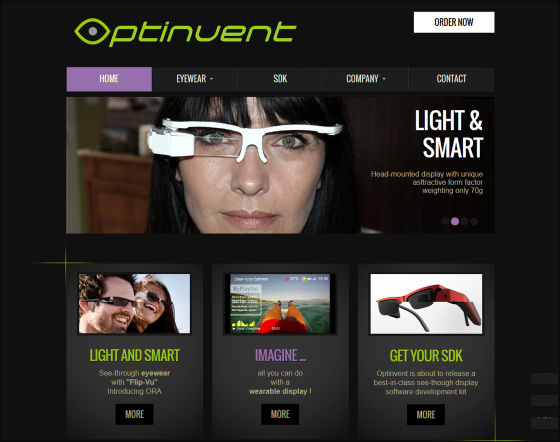 You can check the situation using ORA from the following movie.

Augmented Reality Glasses: Wikitude / Optinvent Solution - YouTube


It is "ORA" that men are wearing. Switching between AR (Augmented Reality) mode and DB (Dashboard) mode ......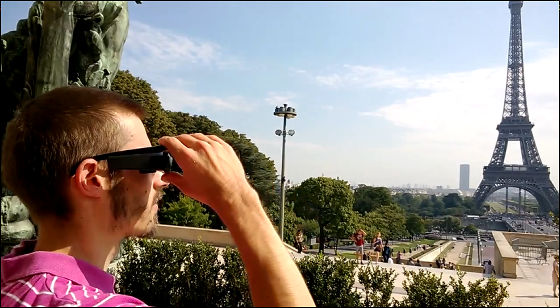 Catch the temple of sunglasses with your fingers. This switches to AR mode and the image is displayed on the front of the line of sight.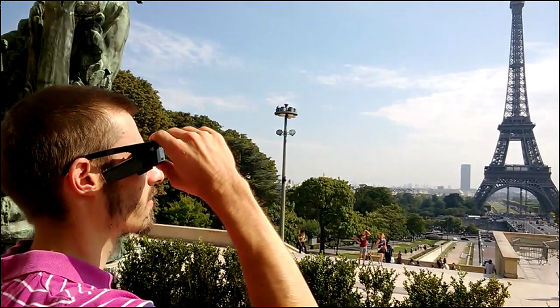 Looking around, "Jardins du Trocadéro"The place name of Paris is displayed.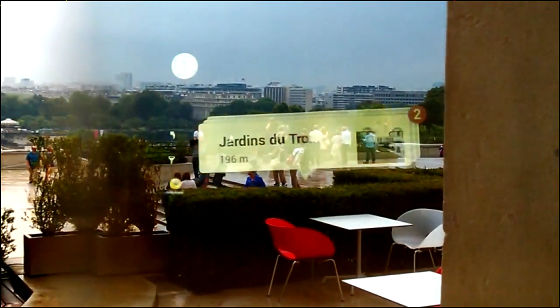 Just looking around, there are various information of Paris reflected.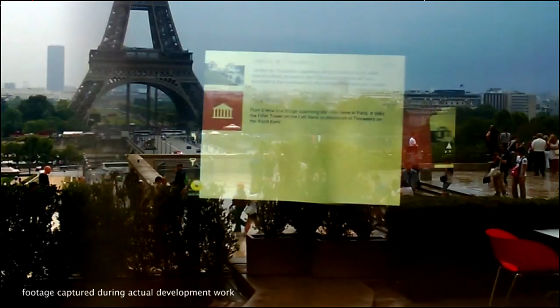 Google Glass is like a glasses design, but ORA uses lenses like sunglasses.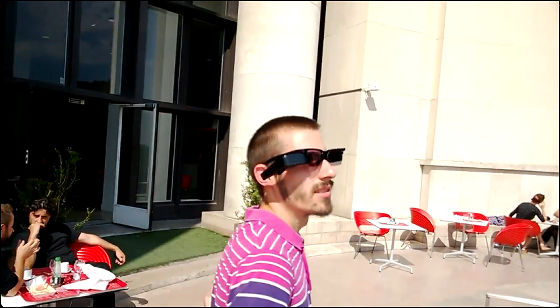 Switch to DB mode.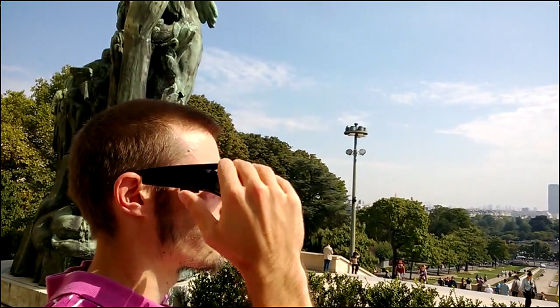 A map of the place you are seeing was displayed in the lower part of the line of sight.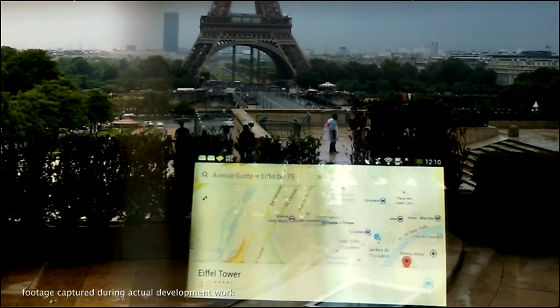 Furthermore, turning his eyes on the Eiffel Tower ... ...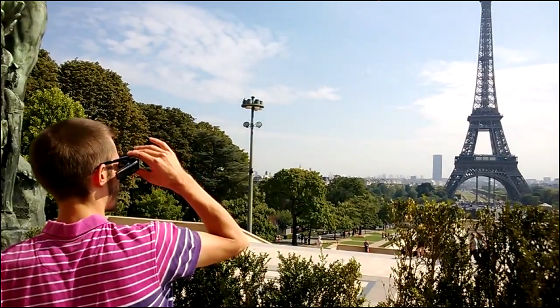 Wikitude information is loaded.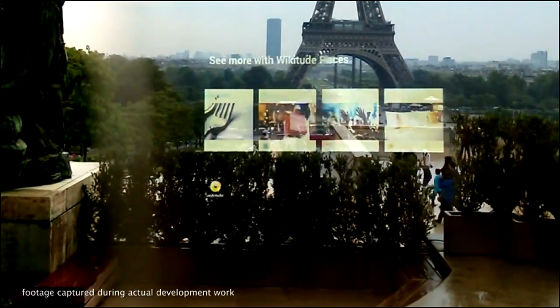 The data display angle varies depending on the mode.




Comparison table with other glasses type PC.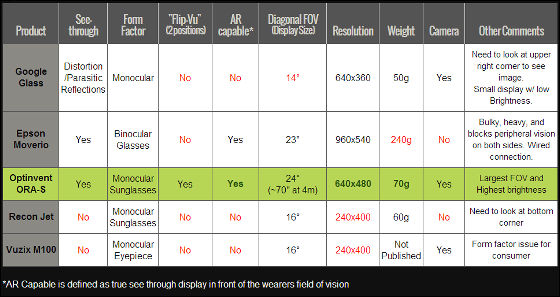 The brief review by Optinvent is like this, of course, acclaiming ORA of its own products.

Google Glass: You need to look at the top right to see the image, the display is small and dark
Epson Moverio:It is rugged and heavy. Hard to see peripheral vision on both sides, wired connection
ORA:Maximum display size, maximum brightness.
Recon Jet: Images can only be displayed on a part of the display
Vuzix M 100:The eyepiece makes it hard for the user to see

ORA product image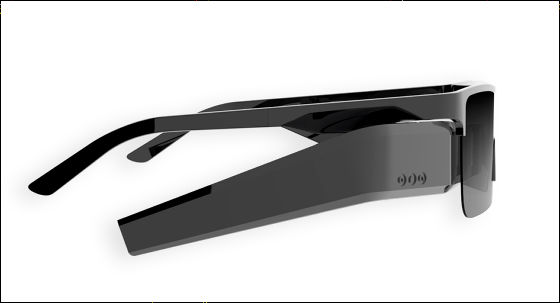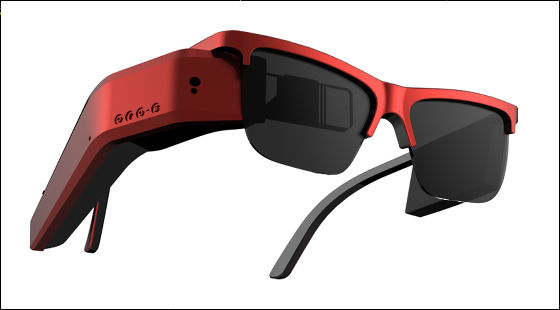 Onboard charger. There is a port for inserting the USB cable in the corner of the box.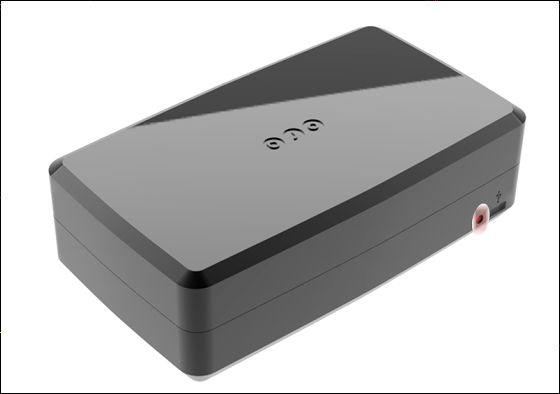 When charging it seems to be a style to keep it in the case like this.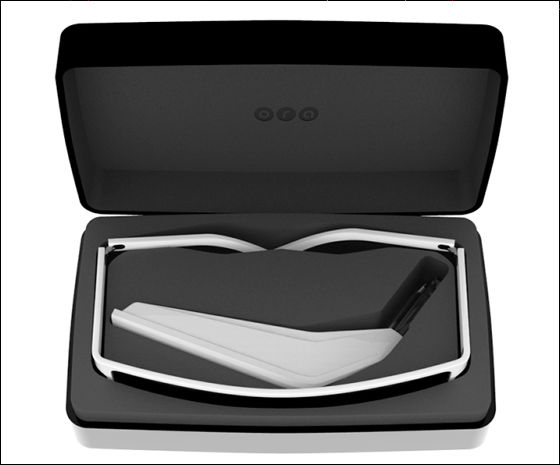 ◆ Spec

display:Full color landscape mode 4: 3
Field view (diagonal viewpoint):24 degrees
Screen resolution:33 ppd
Brightness:Brightness 3000 nt
Virtual image mode 1:0 degree (from center)
Mode 2:20 degrees (from center)
Corrective clip:Yes
Form factor:Sunglasses / dimming lens
Weight (including battery):70 g
Li-Ion battery (on-board charger included):Fully charged in 4 hours, available for 8 hours
Connection:Bluetooth 3.0 (Bluetooth 4.0 compatibility), USB (charging and connection)
sound:Built-in speaker
Microphone:Acoustic echo · Noise canceling
User interface:Power on / off / activation / incoming response / disconnection
Direction sensor:9 axes (in tap mode)
camera:VGA front camera

ORA is currently accepting pre-ordering at Optivent's official website for $ 949 (about 92,000 yen). Shipping is scheduled for January.

AR glasses SDK
http://optinvent.com/AR-glasses-SDK



Incidentally,According to The Wall Street Journal, Microsoft is also developing eyeglasses type PC, he said that it already completed a prototype that is a competitor of Google Glass. Following Surface seems to be emphasizing the development of our products.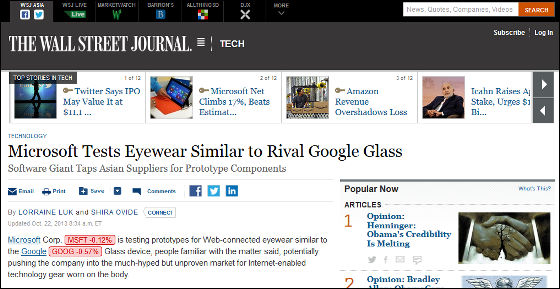 In addition, Samsung is also developing wearable display, and Korean authorities have registered patents on the design of sports glass type displays like the following photographs. Competition has gradually begun in the eyeglass PC industry, with Google Glass as the lead.