"Writing impersonation" that bothers Wikipedia and its black stroke stemmer company "Wiki-PR" company?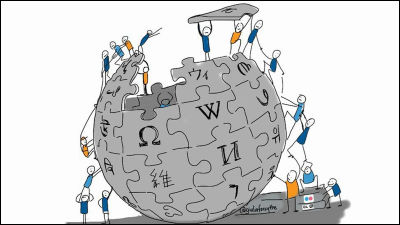 ByGiulia Forsythe

In recent years, it traverses on the webStealth marketing(Stema) has become a problem, Internet encyclopedia "WikipediaIs also plagued by the stemmatic problem.

Wikimedia Foundation Executive Director Sue Gardner's response to paid advocacy editing and sockpuppetry - Wikimedia blog
http://blog.wikimedia.org/2013/10/23/sue-gardner-response-paid-advocacy-editing/

The Daily Dot - The battle to destroy Wikipedia's biggest sockpuppet army
http://www.dailydot.com/lifestyle/wikipedia-sockpuppet-investigation-largest-network-history-wiki-pr/

Wikipedia editors, locked in battle with PR firm, delete 250 accounts | Ars Technica
http://arstechnica.com/tech-policy/2013/10/wikipedia-editors-locked-in-battle-with-pr-firm-delete-250-accounts/

On October 23, 2013, it is a Wikipedia administrative organizationWikimedia FoundationAnnounced that it has suspended or prohibited the use of more than 250 user accounts that edit Wikipedia. The reason for this is because those accounts were involved in the creation of arbitrary articles, some of which are rich in suspicion of submitting articles on receipt of money.

With 500 million users worldwide, Wikipedia is an encyclopedia that anyone can create and edit articles, and content is shaped by volunteers and intellectuals' good intentions. Although it is possible for anyone to edit it, incorrect information may be stated, but Wikipedia requires that you describe the source (source) so that everyone can verify the accuracy of the contentNotabilityThe system is adopted, and the accuracy of information is guaranteed by this system. Also, no advertisements are posted on the website, it is managed by donation from individuals and organizations, and its neutrality is preserved.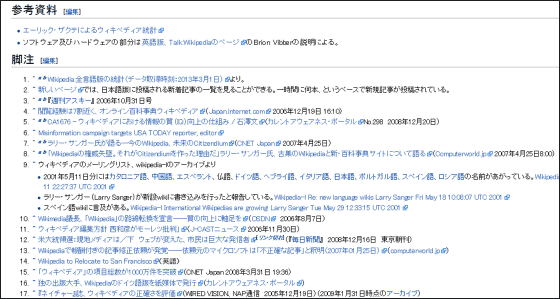 The act of receiving money from the client and preparing the article as desired hides the neutrality and content accuracy of Wikipedia, and such behavior is prohibited as an act contrary to Wikipedia's terms of use . For this reason, the Wikimedia Foundation believes that stopping or prohibiting the use of a large number of user accounts is an appropriate measure. However, the stema problem that exists in Wikipedia does not seem to have been solved by this treatment alone.

DocTree, who is a self-styled "bird otaku" in Wikipedia editor in August 2012, finds a sense of incompatibility when he found an article in the UK called "CyberSafe" on Wikipedia. At first glance, CyberSafe's article seemed to have reference sources and Notability was satisfied, but the reference source links were not security-protected at all. Normally, DocTree feels something unusual as the editor who created the page puts security so that readers can click on the link destination with confidence. And when you look at the linked source, you notice that there is no information about CyberSafe at all.

In Wikipedia, there is a tool called "CheckUser" which checks whether or not a person is using multiple accounts. By examining the IP address of the user, it is possible to discriminate the act of sock / puppet (spoofing), only a few Only people have the authority to conduct this investigation. When DocTree alleged to conduct a sock puppet investigation on five accounts related to CyberSafe articles, it turned out that the account was a sock puppet and the article of CyberSafe was deleted.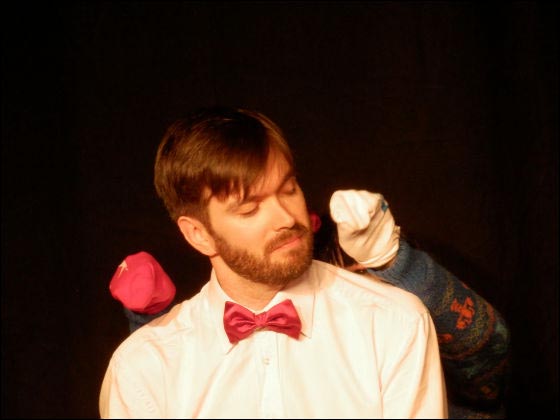 ByIsabelle

In order to investigate the actual situation of "impersonation act" prevailing as a result of this survey, the scope of the sock puppet investigation was expanded to the article edited from August 14, 2012 to 20 September 2013 , Nearly 500 accounts suspected of involvement in Soc puppet were discovered, and among them involved in more than 6000 articles "Morning 277"The existence of a huge sock puppet network related to the account called" account "became clear. However, at Wikipedia's official survey announcement, no information on specific individuals or organizations that did sock puppet acts was disclosed.

there,Daily DotReporters offered to talk directly to the company whose article was deleted in this investigation but we were able to hear the story on condition that the company name was not revealed but the story spoken was exactly the same . All of these companies,Wiki-PRI was asked to create an article on Wikipedia in the company named, and asked for substitution. In addition, many of the editors involved in the Morning 275 network knows that this wiki-PR is also the recipient who was asked to create articles and received compensation.

Companies that asked Wiki-PR to create articles cost $ 500 to $ 1000 (about 49,000 yen to 98,000 yen) as the creation cost and $ 50 (about 4900 yen) per month as the renewal cost . In response to the deletion of the article, Wiki-PR replied "Temporary thing and an article page immediately appears", but the article never appeared again.

This Wiki-PR is currently soliciting Wikipedia's article creation agency extensively on its own website, "It is a wonderful phrase that" Wkipedia's editor holds 45 people and admin (administrator) is in the staff. " in addition,Admin has the authority to manage articles (this includes deletion of articles)It is important for Wikipedia that if this is a fact, there may be big doubts about the neutrality of operation. In addition, Wiki-PR recentlyViacomIt has been announced that customers have acquired large companies such as large companies, and it is increasingly gaining momentum.




Kevin Gorman, an editor of Wikipedia for many years said, "It is clear that the stemmer company who writes money from customers gets spam for Wikipedia users, such an immoral company has begun to get big clients, articles We are worried that we are beginning to control the content of the product. "
in Note, Posted by darkhorse_log