I decided to drink the world's first hot carbonated drink "Canada dry hot ginger ale"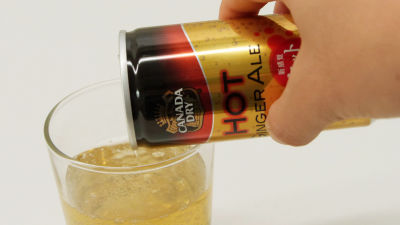 Speaking of ginger ale is a cold carbonated beverage with a bit of hardship stimulus, Coca-Cola is the world's first warm carbonated drinkCanada Dry Hot Ginger AleWe are selling it from Monday, October 21. It is the world's first hot carbonated drink made over 4 years for the Japanese market where there are many vending machines and convenience stores, and sales of warm canned drinks are abundant. I tried drinking because it became anxious.

Coca-Cola Japan | Corporate Information | News Release: Coca-Cola Japan Coca-Cola Journey
http://www.cocacola.co.jp/press-center/press-release/news-20130902

Canada Dry Hot Ginger Ale package looks something like this. Green in general package of ginger ale is under tone, reddish color is used, the design itself is very similar. And the capacity is as small as 180 ml.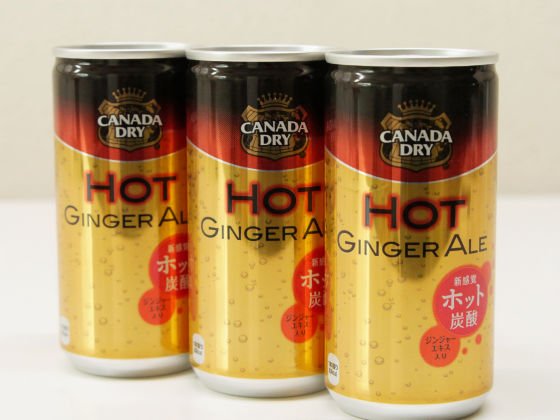 Can have a Canadian dry ginger ale logo and the letters of "New sensation hot carbon dioxide ginger extract entered" are printed.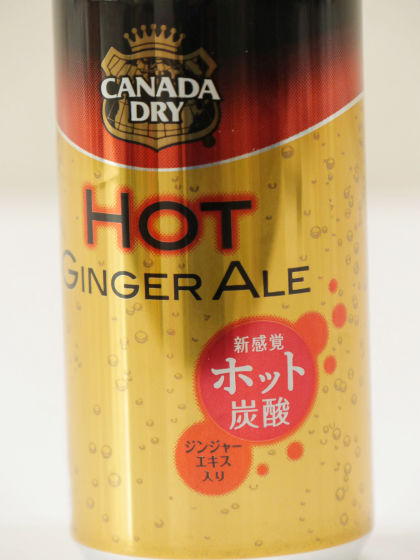 Ginger extract can be confirmed in raw materials. According to the release of Coca-Cola, "It became even richer by adding Ginger Extract, Apple Flavor and Cinnamon Flavor", it seems that they are included in perfume.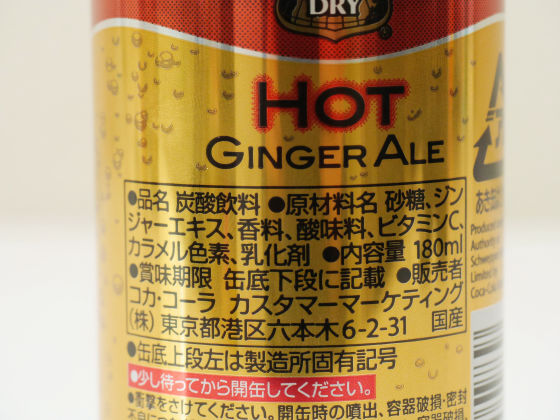 The calorie is 46 kcal per 100 ml and the cold drinking Canadian dry ginger ale is 35 kilocalories per 100 ml, so the warm one is slightly higher calorie.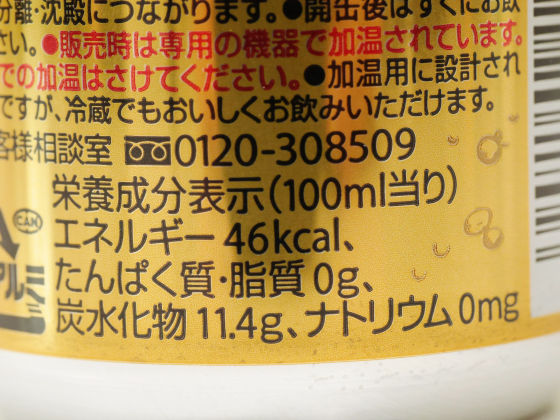 When you open the tab, cool and drink Canadian dry ginger ale does not feel like apple-like fruity fragrance spread first, and then it feels like cinnamon and ginger. Ginger will become the main after a while.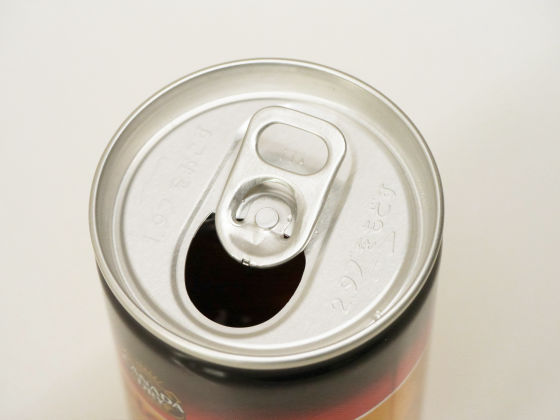 When you pour it into the glass, you can see the carbonate grain that can be shuffled with Schwarzwa.



The color of the drink seems to be almost the same as ordinary Canadian dry ginger ale. To drink it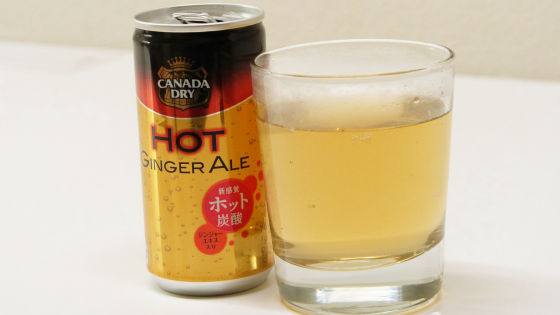 The first thing I feel is the acidity and sweetness of the spreading apples, and the feeling that I thrust the ginger there. The mouthfeel is smooth for carbonated drinks, and then the sense of carbonate's showering feel spreads to the mouth. The carbonation is weaker than the type to chill and drink, and the stimulation seems to be less. Since it is a product that has never existed, it seems that it is a taste like gette moon, carbonate works well in hot beverages, it can finish drinking without feeling uncomfortable, while in a state where carbonic acid has escaped, it seems to be able to drink as a hot drink .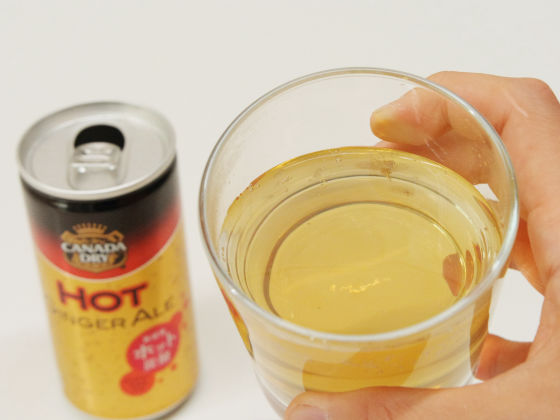 I also prepared what I bought at room temperature and tried comparing drinking.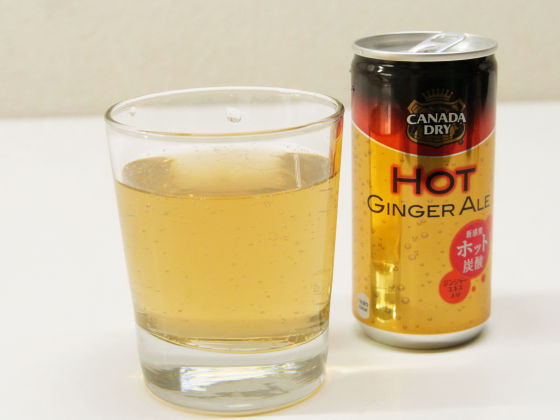 Although it was felt strongly the scent of the apple by warming, at room temperature the flavor was weak and the carbonation was felt weak. Although it is not described as being hot exclusive, it is recommended to drink in a warm state.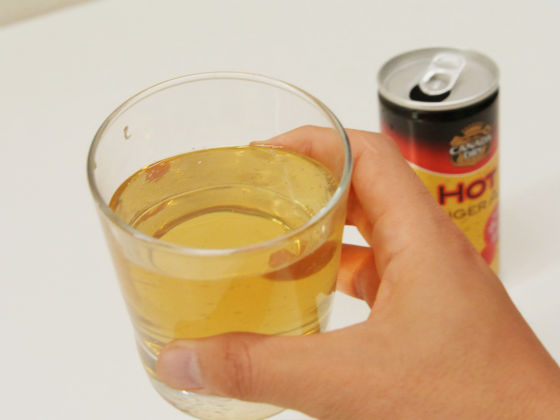 Overall it is a taste that distinguishes ordinary ginger ale, probably because it becomes "ginger noodle" simply by warming up, it is feeling that it adds apple flavor and cinnamon flavor and twists. The price is 120 yen including tax, if you are a ginger lover you would like to recommend drinking once It is a strange drink.