When a professional kayak ride slides down a drain groove at a speed of 56 km / h, it becomes like this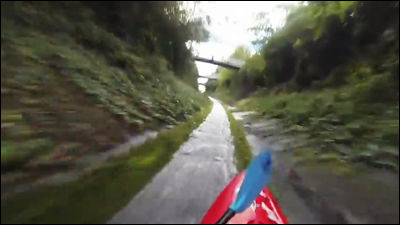 Wearing a suit like a mussabyJump off like clenched mountainsSports "Wing Suit Jump" and Jump over 20 meters in height on a motocross bike to show off various jump tricksFreestyle MotocrossAnd "X GamesAlthough there are extreme sports such as "Extreme Sports", movies that blast at speeds as fast as 56 km / h over the image of kayak are gaining popularity on YouTube.

Kayaking Down a Drainage Ditch - YouTube


This is Ben Mar who is challenging this high speed kayak. It is a professional kayak ride.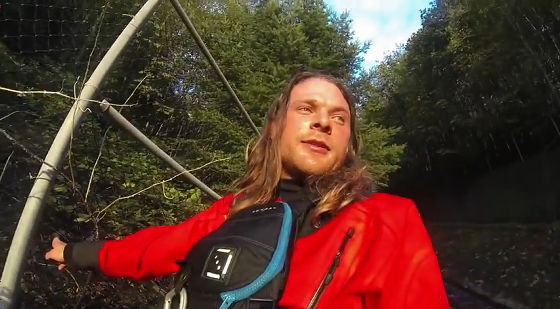 From the top of a huge drainage trench, I will start on a kayak.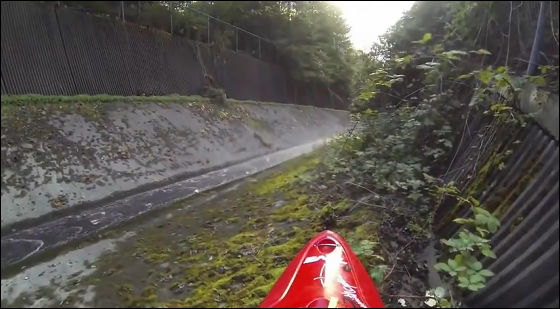 While scraping and rubbing the bottom, it goes to the bottom of the groove where water runs.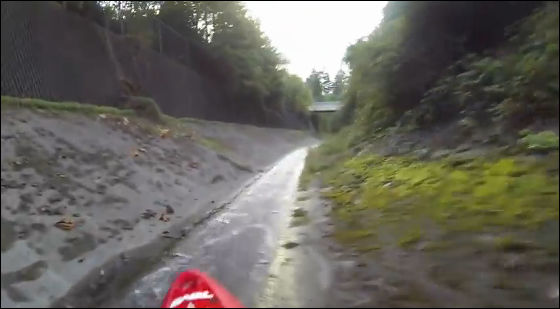 Speed ​​up shortly afterwards!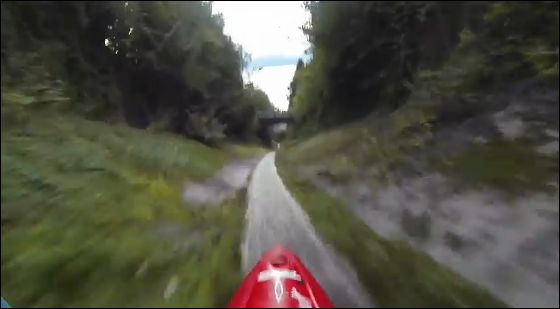 HAAAAAAAAAAAAAAAA !!!!!!!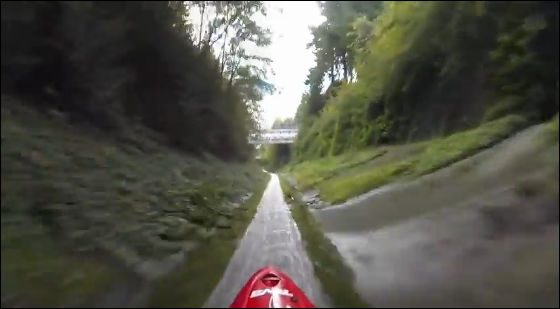 This speed is 50 kilometers per hour. Sometimes we go on concrete without water. Is the bottom of the kayak okay?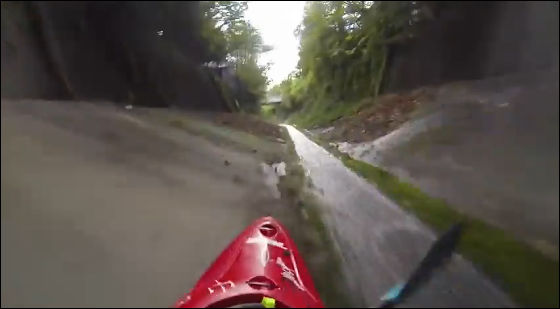 I blew up a drainage groove of 175 meters in length and approached the goal point.



Leaving tremendous speed ......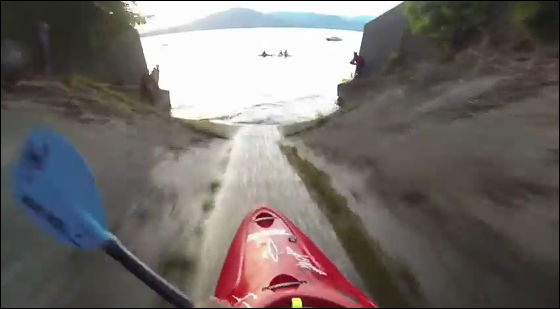 Goal is going to turn over with shocks!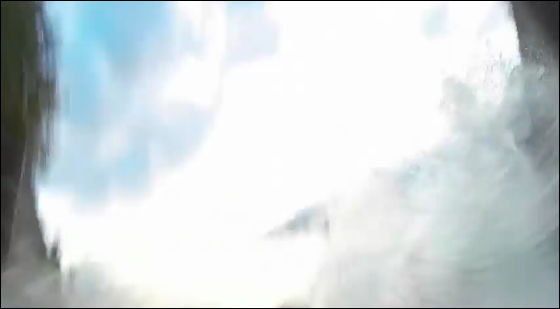 From around you are cheered with "YEAH !!". When you look at the drainage ditch from the lake, you can see that there is a tremendous angle.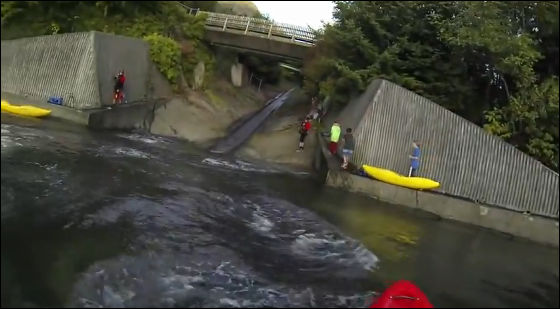 Looking at the ride from another angle like this. This is also awesome speed feeling.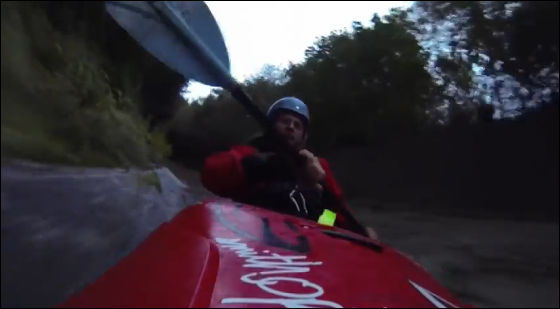 Sometimes, you may hit plants.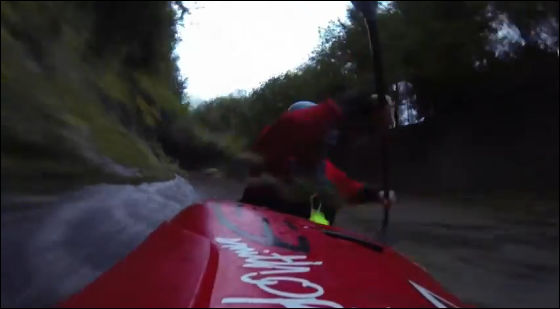 Lose balance and kayak stand sideways! However professional Ben will rebuild it perfectly.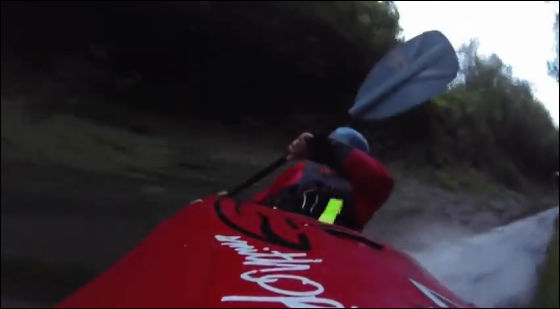 And when it stands up ... ...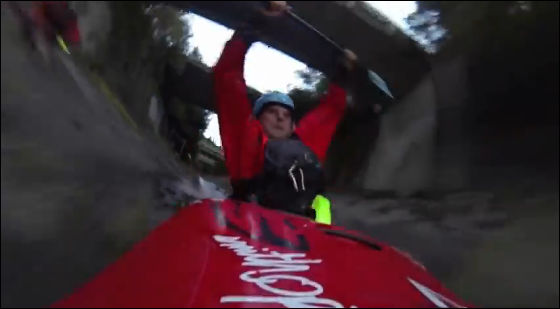 goal!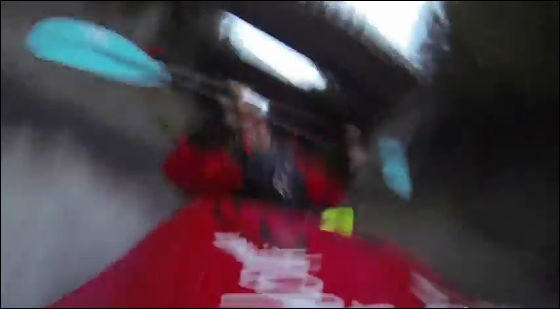 Because it's so momentum, the angle is supposed to be challenging by the impact of landing.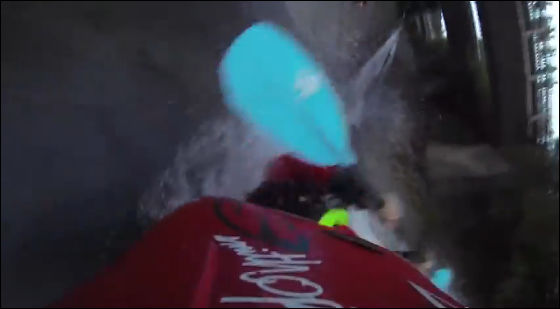 This YouTube movie has already been viewed nearly 2 million times, and Ben's interview is broadcasted in a Canadian television station.

Video of man kayaking down B.C. drainage ditch goes viral | Globalnews.ca
http://globalnews.ca/news/883676/video-of-man-kayaking-down-b-c-drainage-ditch-goes-viral/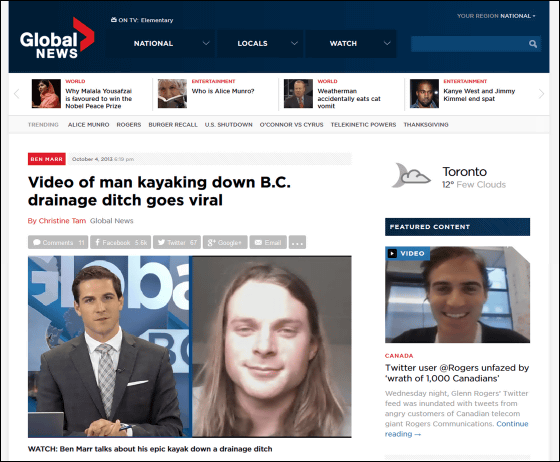 Mr. Ben Ma who appears in this movie is a professional kayaker and he gets an interview with a professional magazine of kayak too.

Kayak Session Magazine
http://www.kayaksession.com/current-issue/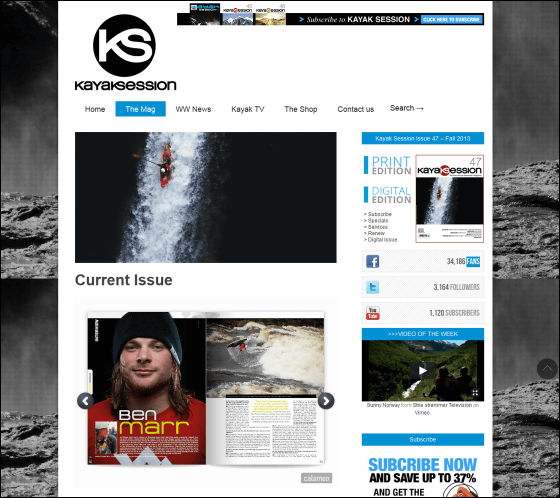 In the movie below you can see such magnificent kayaking of Ben.

Ben Marr Kayak - YouTube


Because it is Ben, it is better to avoid avoiding possible explosion kayaking, light nori ... ....