I cooked butter-made dishes at recipe "Butter Mania" using phantom Calpis butter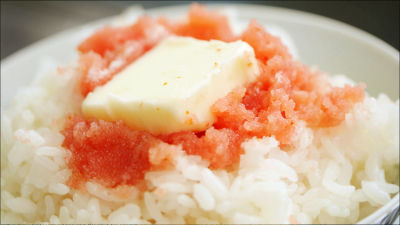 Butter produced from a cream that can be made when milk fat is separated from milk in the process of making calpisCalpis butter. Because it was difficult to obtain in the past, it was called "phantom butter", and a recipe book by Calpis employees who used this butter, which is often used by professional chefs or patissers,Butter ManiaSo, as it is a line butter butterfly lineup, I actually tried some recipes.

Calpis employee's "Calpis Co., Ltd. Special Butter" Recipe Book "Butter Mania" released on Saturday, October 5 | Press Release | Calpis
http://www.calpis.co.jp/corporate/press/nr_00681.html

This is Calpis employee's "Calpis Co., Ltd. Special Butter" recipe book "Butter Mania", the size is A5 version.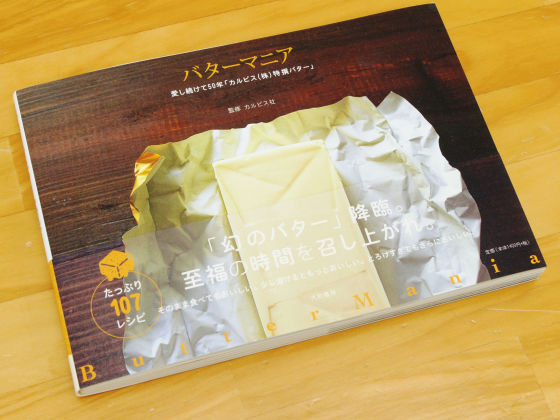 All 127 pages, 107 recipes are released.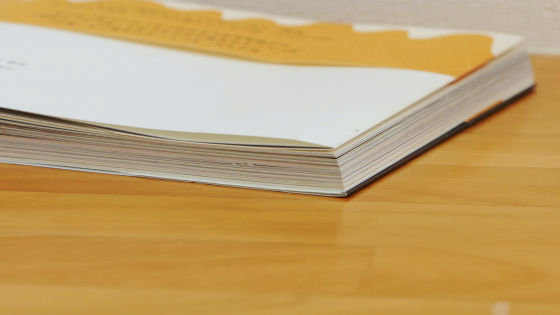 The book is the chapter 1 "secret of delicacy", Chapter 2 "customized butter", Chapter 3 "happiest breakfast in the world", Chapter 4 "commitment suite", Chapter 5 "three star butter rice", 6 th It consists of all eight chapters of the chapter "feasting noodles", Chapter 7 "Extreme snacks" and Chapter 8 "Hospitality dinner".



In chapter 1 "secret of deliciousness" is written "How is Calpis butter made?" Calpis butter is made by adding aging, stirring and mixing to the cream that can be made when raw milk is separated, it is possible to make one finished butter at last with raw milk necessary for about 31 Calpis, pretty valuable one .



Recipes are a lot of easy and tasty ideas such as customized butter made butter mixed with miso and lemon.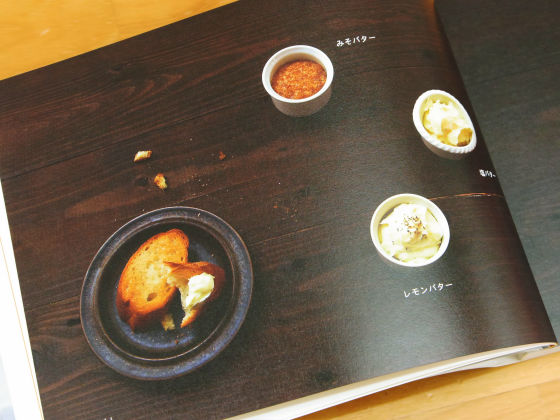 Pancake made not only with Calpis butter, but also Calpis.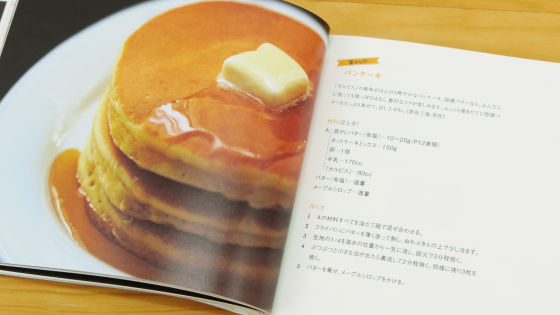 Add rice with butter and soy sauce "Energetic Mesh!"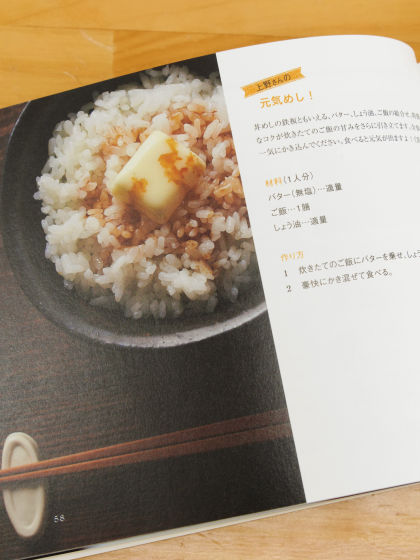 Not only easy handy recipes that can be done in a blink of course, but also authentic dishes such as oysters' western cooked rice.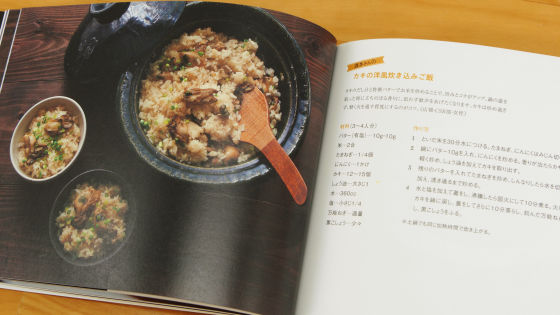 Oyster gratin.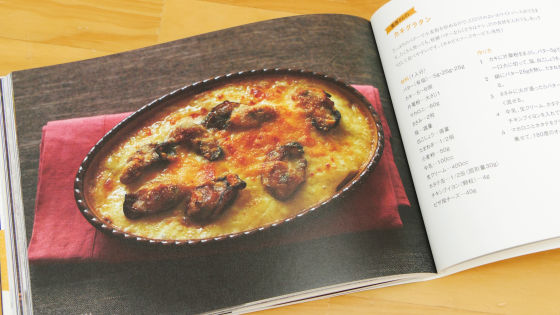 There was also a menu of drinks such as "butter beer" that not only cooks but also heated butter in beer.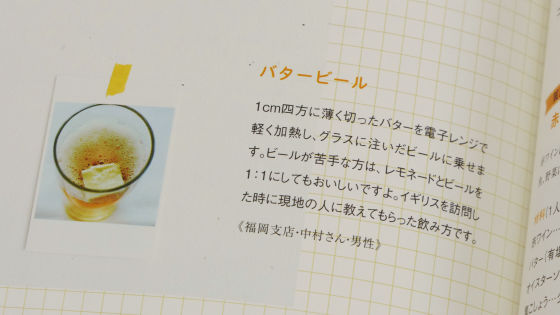 The following is the actual butter. Two types of salt-free and salt-free use are on sale, both of whichThe price is 1470 yen including tax.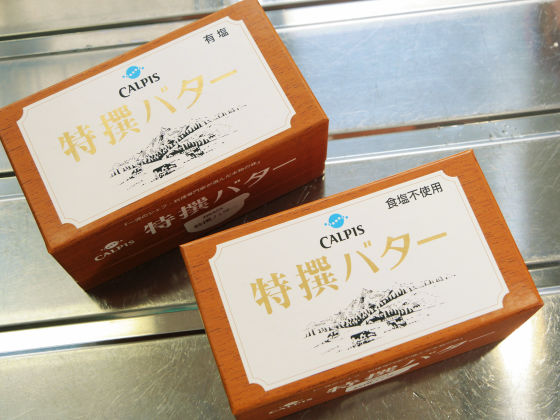 Raw milk and salt only. The content is 450 g, calories are 744 kcal per 100 g.



As I opened the box, it contained packed butter and instructions.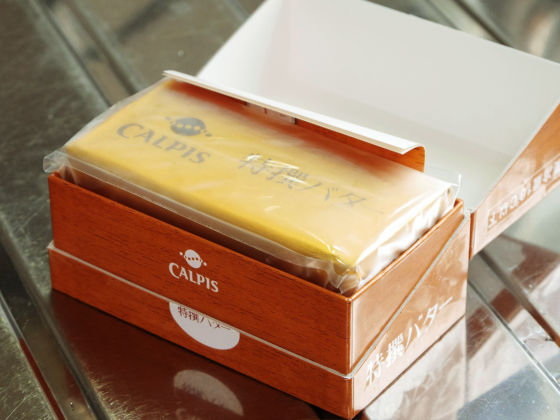 Special butter wrapped in gold wrapping paper.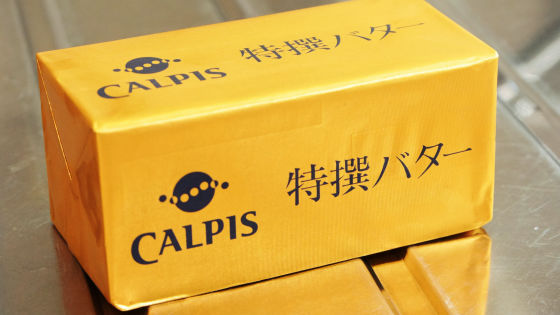 When I opened the wrapping paper, it was white as unexpected as butter. This is derived from the difference of the foods the cows are eating.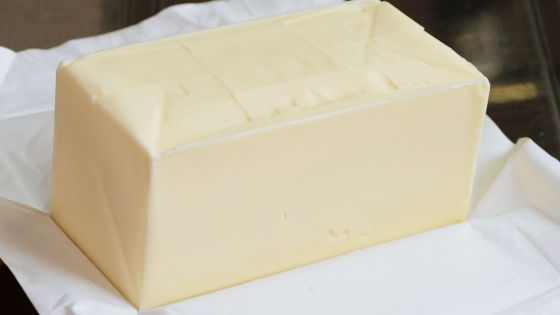 When I ate a little bit of butter, it was very smooth and I felt the flavor of milk.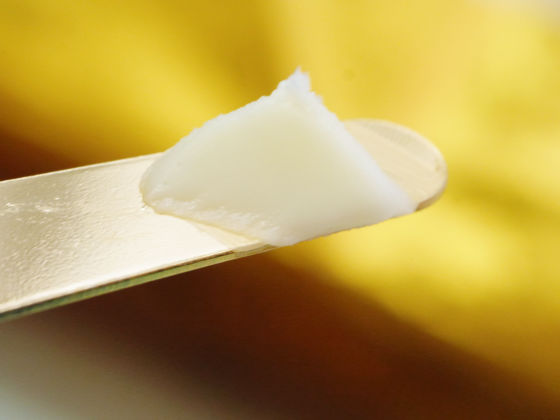 I will try to eat butter without salt.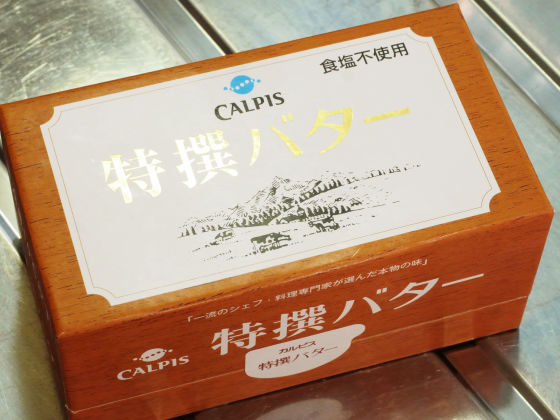 This is 758 kcal per 100 g, slightly more calories than salted type. Contents quantity is the same as salted type with 450 g, the raw material is raw milk only.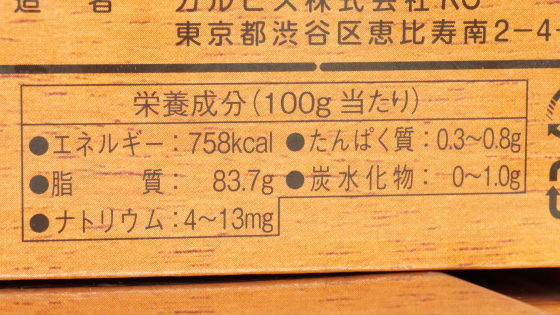 The gold wrapping paper is also the same, so if you save it in this state, I feel that you do not know which is which one.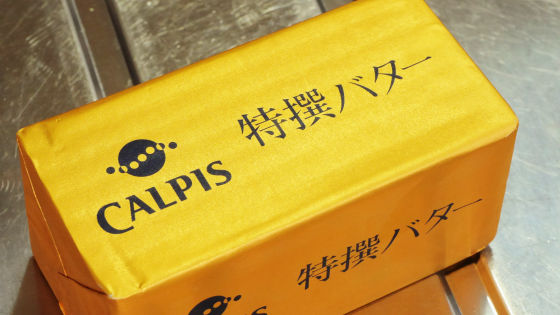 Looking at the contents, appearance looks the same.



Since ordinary salt-free butter is not salty, it is not tasty when it is put in the mouth, it is not very delicious because it feels like just eating oil, but the special butter has no smell of oil and flavor of milk I felt firmly, it looked like I was eating a cream.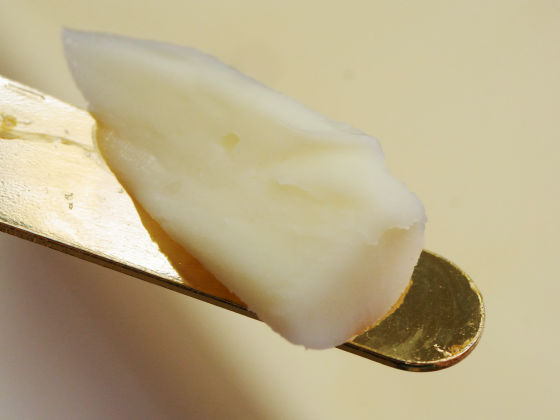 So I will cook as soon as possible according to the recipe. First of all, scrambled eggs from "the happiest breakfast in the world" in Chapter 3.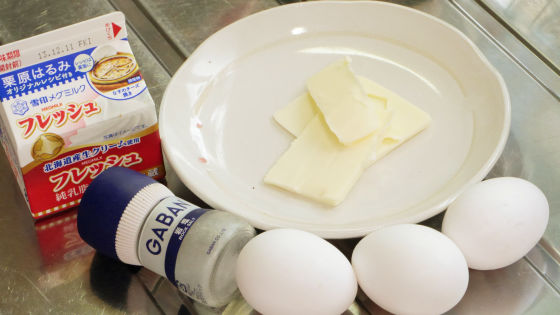 Pour egg, cream, salt into the bowl.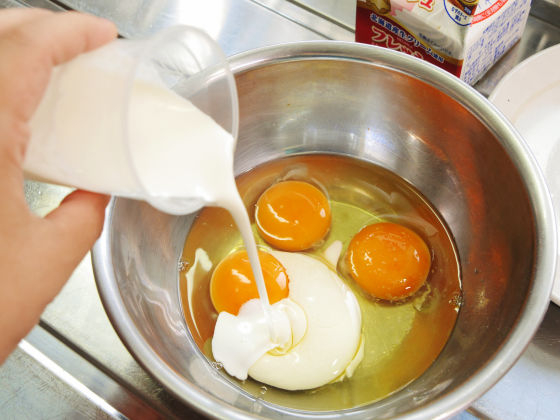 Mix the three materials firmly ...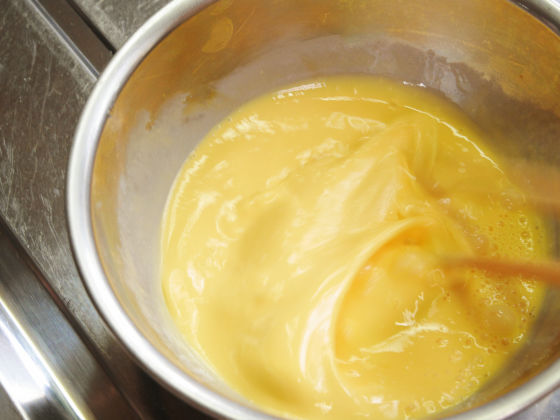 Heat 30 g of salted butter with a frying pan and pour the egg solution at the point where melting begins.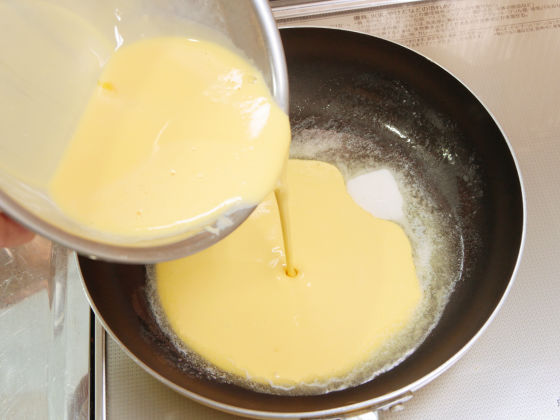 Repeat the process 2 to 3 times to set the eggs in the center of the frying pan with a spatula after leaving for 30 seconds at medium weakness of light weakness and when the fire starts to pass around the eggs.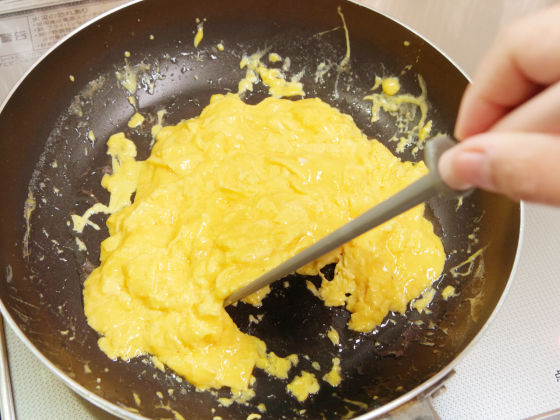 When the scrambled egg is over, toast is next. The way to make it is simple, first we put a grill to the bread in the toaster for the fox color.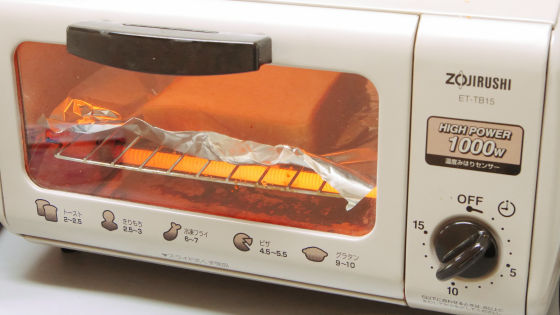 When baking the bread, cut the short side of salt-butter into 1 cm thick and put it on top of the toast.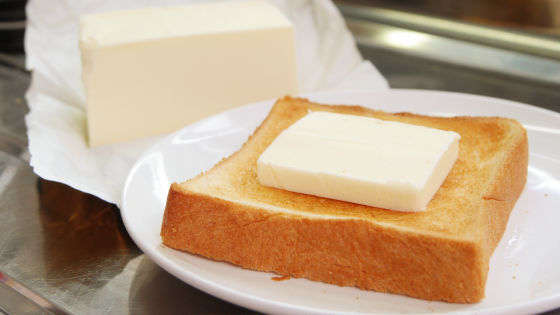 Place the scrambled egg beside the toast ... ...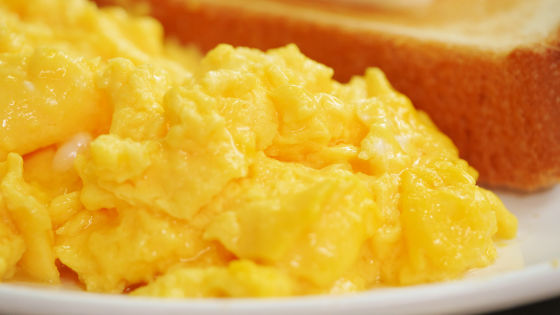 "The happiest breakfast in the world" for butter mania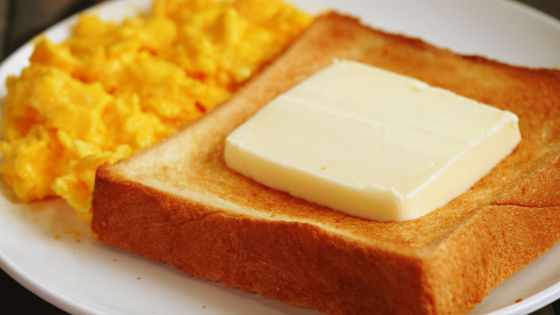 When the butter begins to melt due to the heat of the toast, eat it.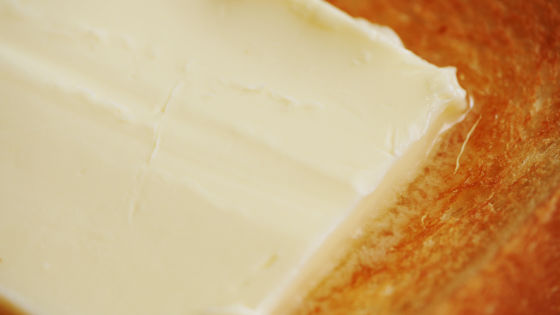 A fairly luxurious menu that you can eat cold butter and melted butter together. There was also a voice saying "Too much overdo ......" to the amount of too much but, it is a simple item that you can enjoy direct taste of butter directly.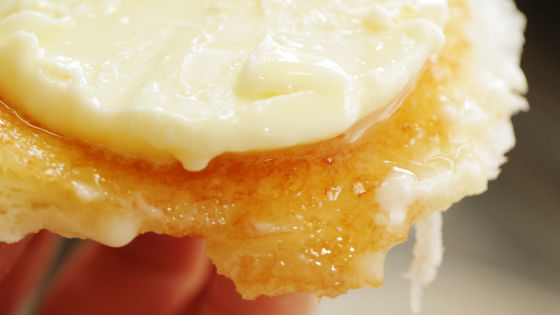 Scrambled eggs are rather buttery and fresh cream and the flavor of milk is pretty strong, rich anyway. It was a pretty rich class among the scrambled eggs we ate.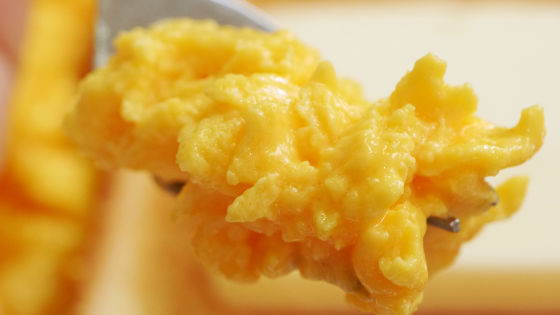 I also drink beverages up to butter. First we boil water in a pot and simmer Pu'er tea.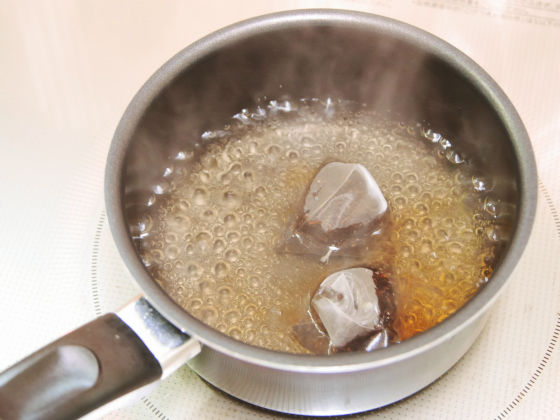 Stop the fire, take out tea leaves and add milk ... ...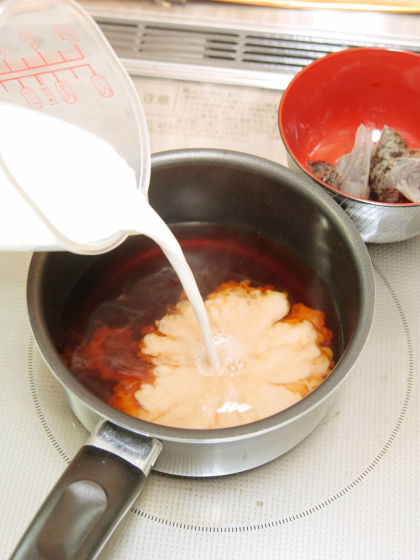 Drop the butter and melt it over a low heat.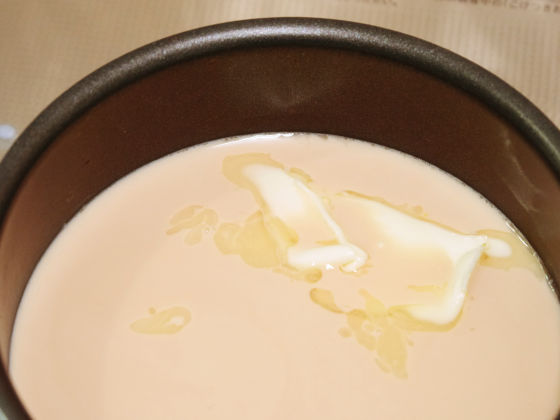 Transfer to the ball at the end and stir it with a whisk to complete butter tea.



Butter teaIs a tea that is drunk mainly in Tibet, this recipe arranges authentic Mongolian butter tea. It is not sweet because it does not contain sugar, but it is mellow, the flavor of milk is strong, and the gentle taste. In addition, people who are poor at Pu'ar tea can make with tea.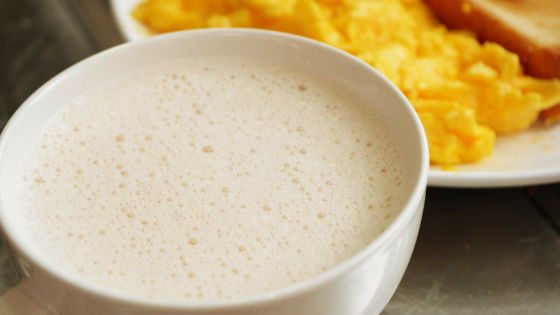 Followed by mentaiko butter rice with butter and mentaiko.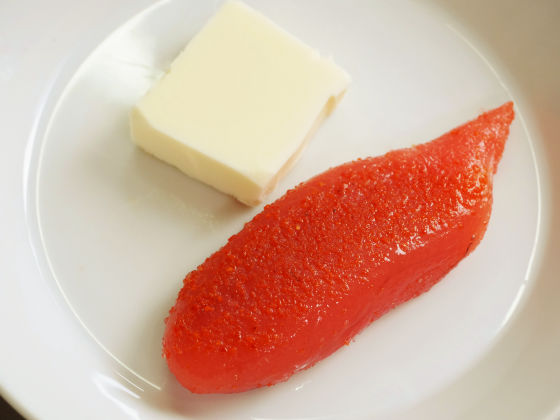 It is easy to make. First of all I cook rice to a cup.



Place mentaiko and butter 10 g ......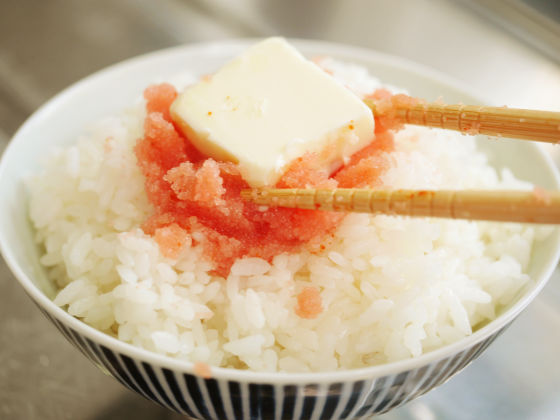 If you start melting butter melon with rice, it is time to eat.



The fluffiness of mellow butter and mentaiko matches. The coldness of butter that melts gradually is good, and the chop proceeds steadily and steadily.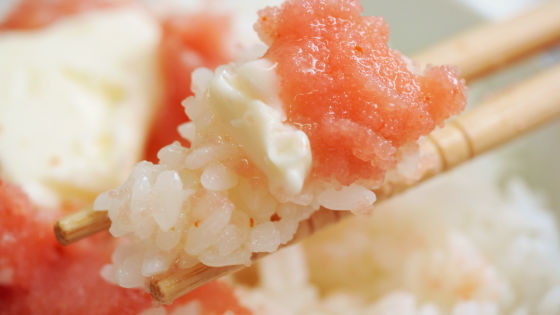 Next, butter sauce of chicken thigh. The material is onion and chicken and very simple.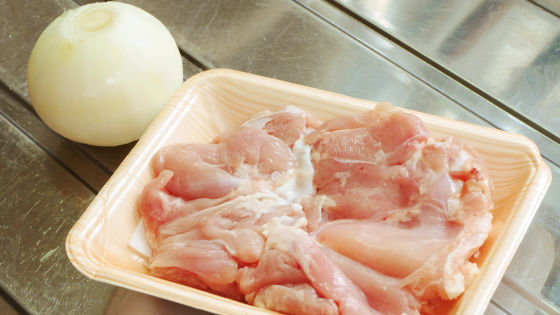 Slice onions first.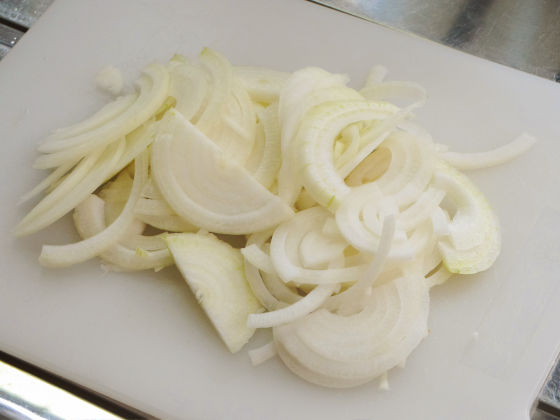 Salt the chicken thigh with the salt.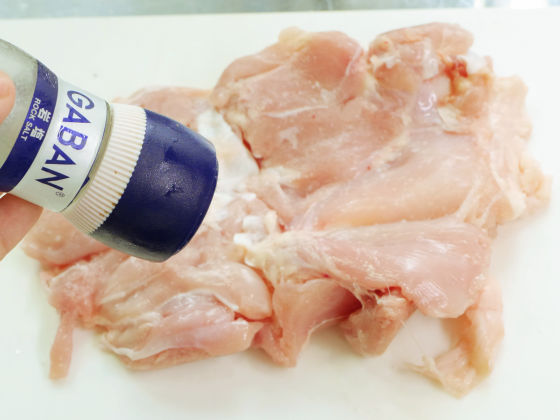 Heat the frying pan with a low heat, grill the oil and bake it from the skin with a low heat.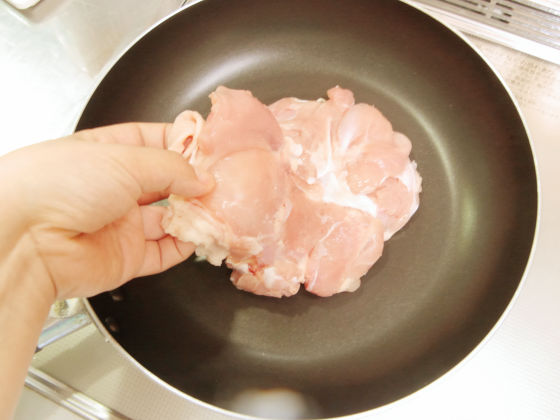 When you bake it thoroughly, a little scary oil comes out. .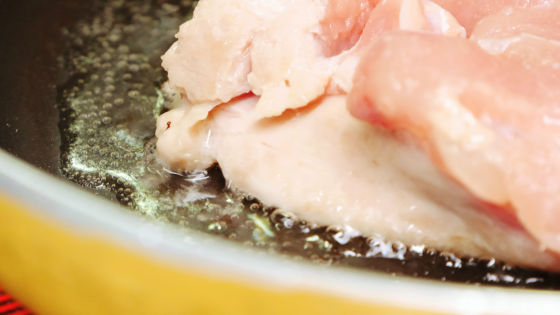 When the skin turns crisp, turn it inside out.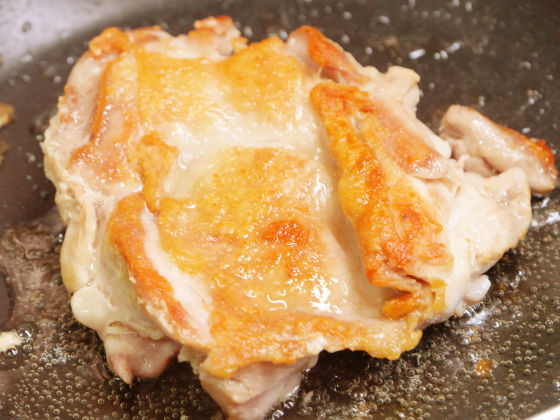 Add further onions and sprinkle salt.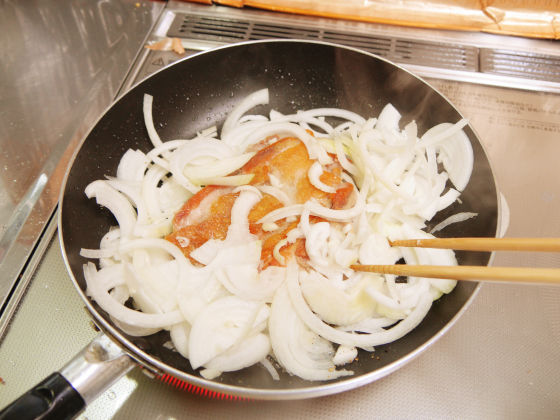 Once the chicken meets fire, take it out once.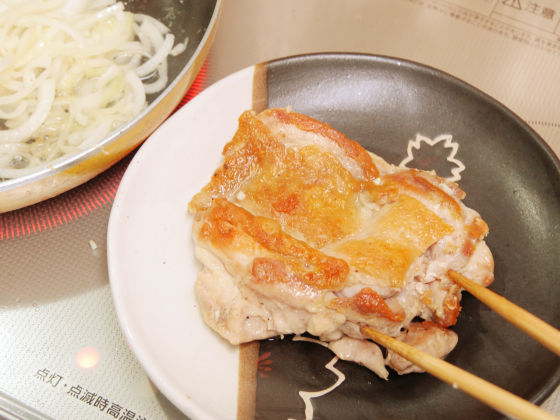 Add 20 g of butter to the remaining onions in the frying pan, stir well and, after firmly emulsifying it, adjust the taste with salt and pepper.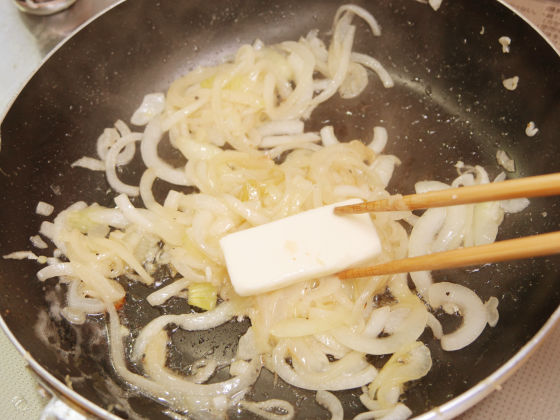 Complete with chicken on a dish with onion.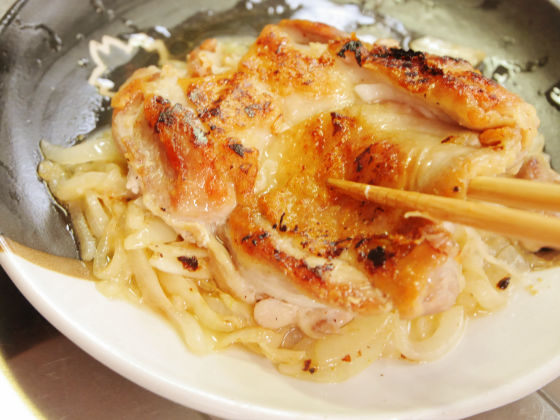 The skin is crisp.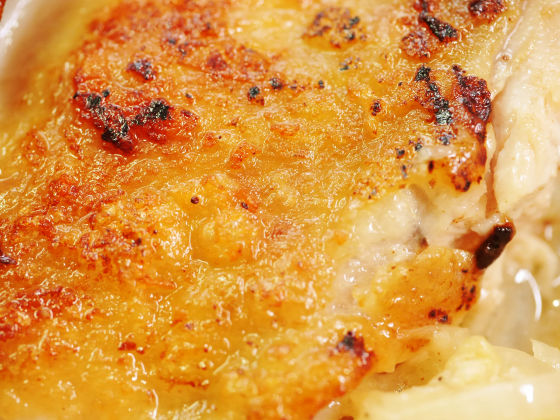 The onions that are sauteed with butter are mellow and have a solid sweetness, so when you eat with salty chicken you will find the sweetness and salty together. This can be said for the entire recipe, but by narrowing down ingredients daringly it makes it possible to enjoy the original flavor of butter.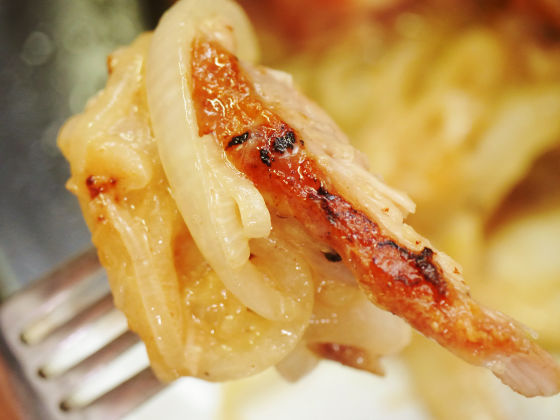 Meat is also juicy, when you eat butter saute, there is something that you can not eat because of heartburn on the way, but even for one item that seems to be considerably greasy, it has flattened with perori for butter, who made it a rude assassination .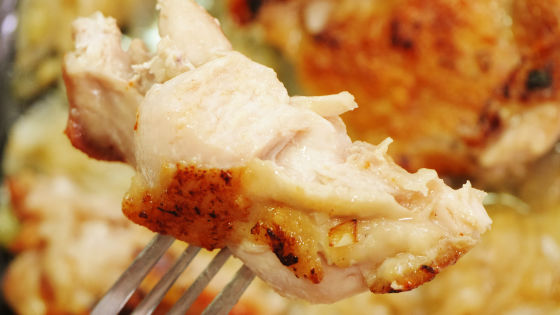 And the last recipe is "sweet potato sweet" sweet potato.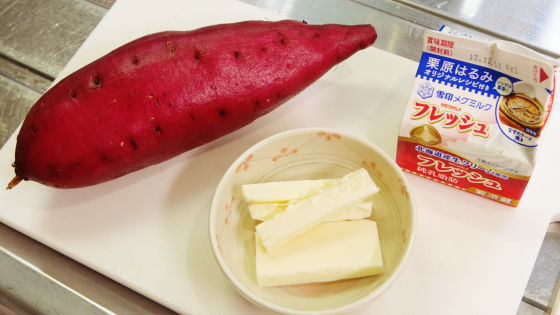 First of all, I will cut a puffy sweet potato into a bite size.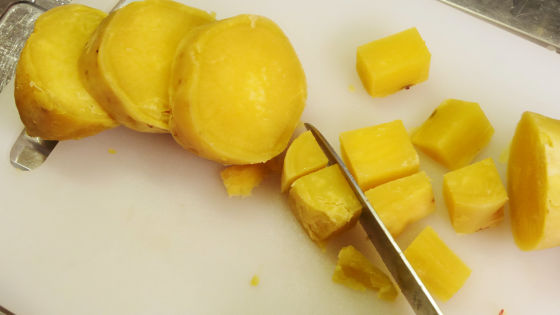 Crush the sweet potatoes with the ball and throw the butter ... ...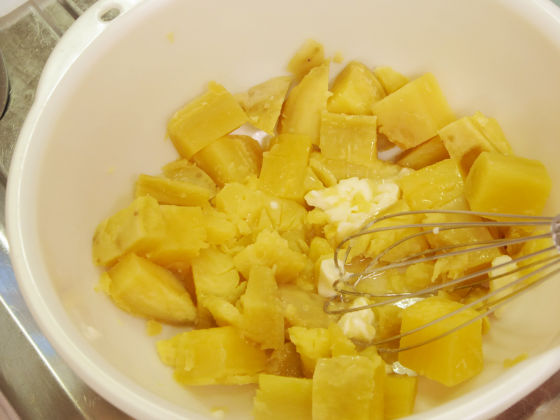 We also introduce fresh cream.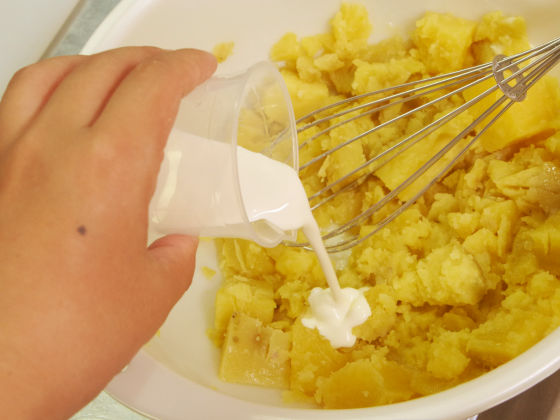 Mix well.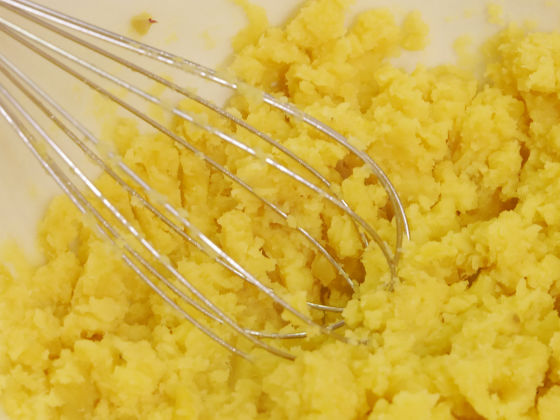 Then put it in an aluminum mold and chill it .... However, because there was no suitable aluminum mold, it was molded using wraps in the manner of rice balls.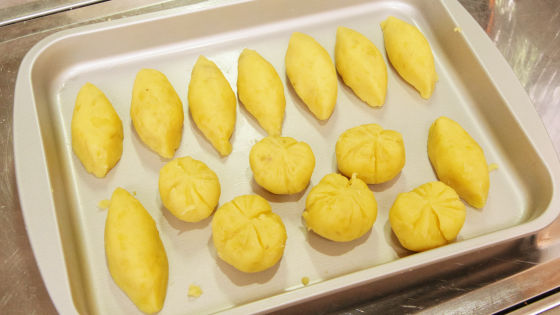 Chill in the refrigerator for 2 to 3 hours.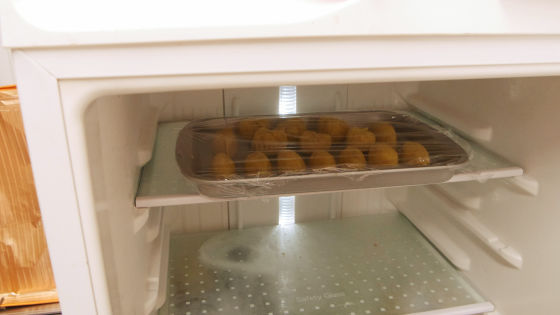 Remove it from the refrigerator when time comes.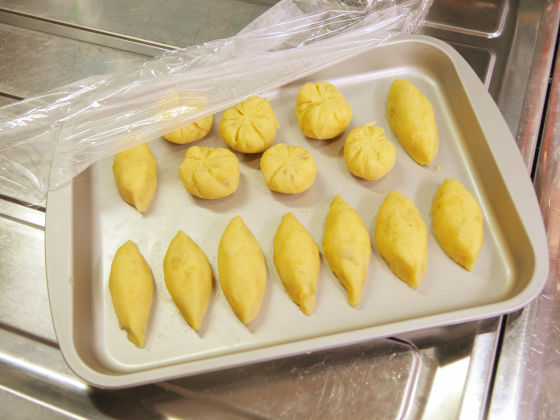 The recipe instructions are up to here, but since the sweet potatoes in the pictures that were published in the book had apparently grilled eyes,French toastI used a burner I used when I made the sweet potato covered with powdered sugar on the surface.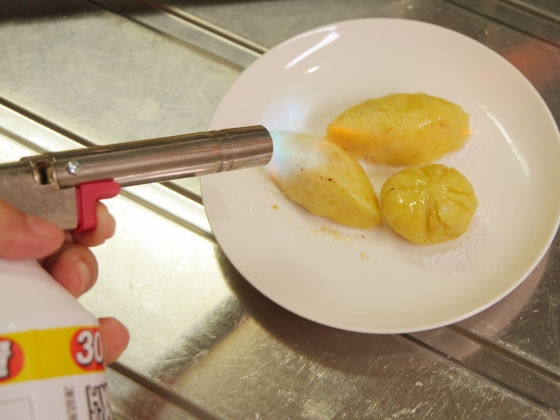 It is completed.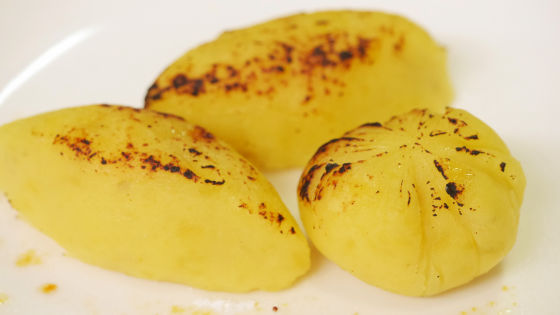 The surface is hot, the inside is cold, the surface is caramel-like, so it's a crispy texture, it is a sweet potato with a fairly mellow taste, finish that makes you want tea as a snack of autumn. Although it is good to enjoy butter all over like butter toast, you can eat rich stills on a notch even if you use it as a material.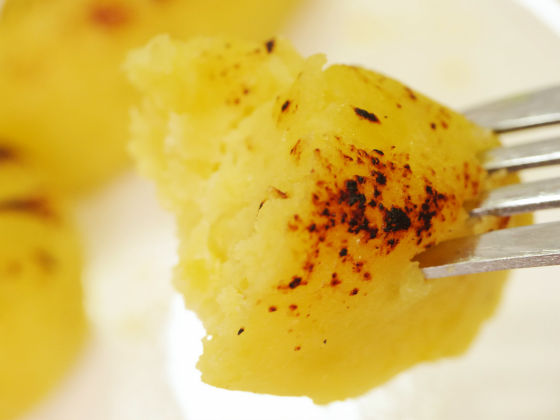 In addition, because freshness is important for butter, put it in a container as soon as you use it, and wrap the rest so that it will not touch the air, put it in a sealed container and store it frozen.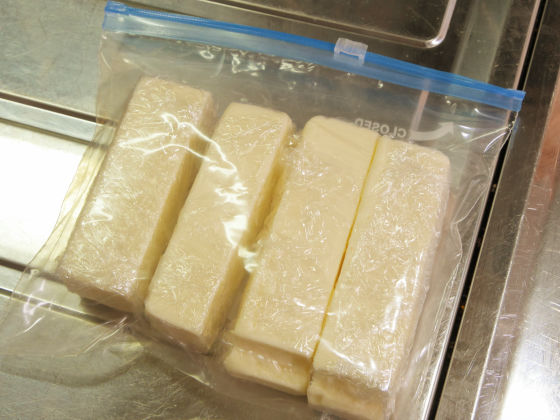 In the recipe there were "customized butter" that mix butter, herbs and seasoning, but it was released from CalpisSoft butterThere are also things that were originally flavored.



Soft butter. Desktop type butter softened and refined special butter, calories are 744 kcal. Salt equivalent is 1.5 g. Butter is pure white.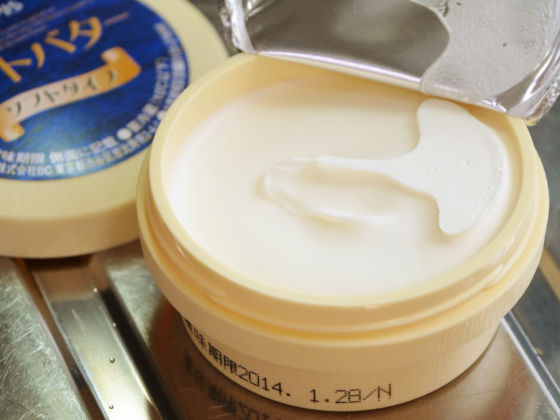 I tried just butter but it felt like saltiness was less than salted salt of special butter. Although a faint salty taste is felt, it is a fancy place and it is extremely assassinated.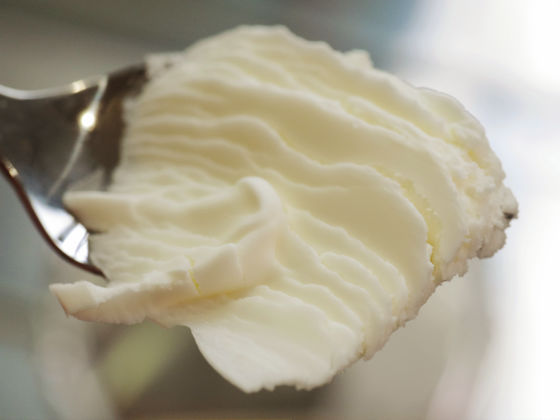 I put it on a freshly baked bagu, it melted quickly. Because it is simple and elegant specification, it seems to fit with honey and maple syrup, too.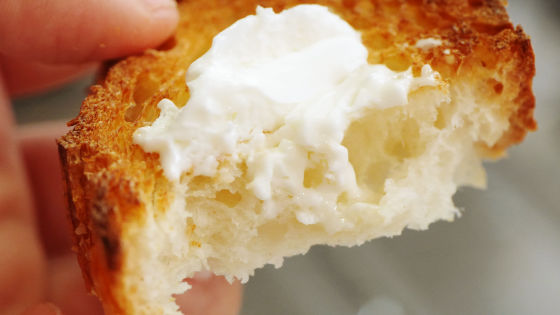 Next is fermented butter. Again salt equivalent is 1.5 g, 745 kcal, the content is 50 g.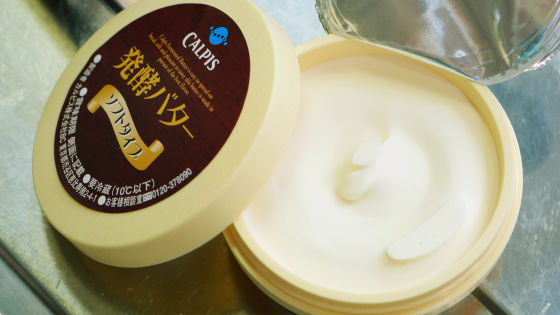 Appearance is almost the same as soft butter.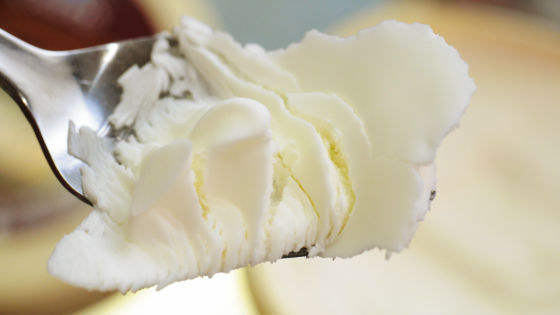 If it melts out, it is more like a whipped cream than a special butter because it is soft.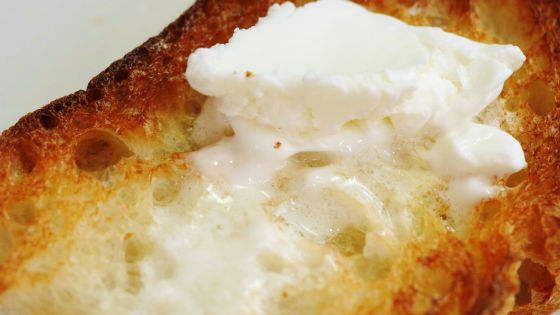 Salt equivalent is the same as soft butter, but because it adds a process called fermentation it gives a stronger taste impression. There is a distinctive acidity and aroma, a luxurious flavor just painted on a baguette and eaten.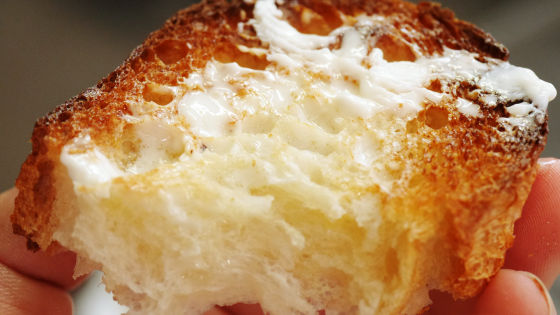 There is also garlic butter. Contents amount is 50 g, calorie is 711 kcal, salt equivalent is 1.6 g.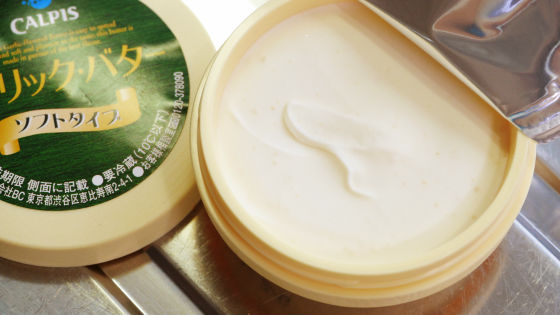 Looks like being whipped is the same as other soft butter.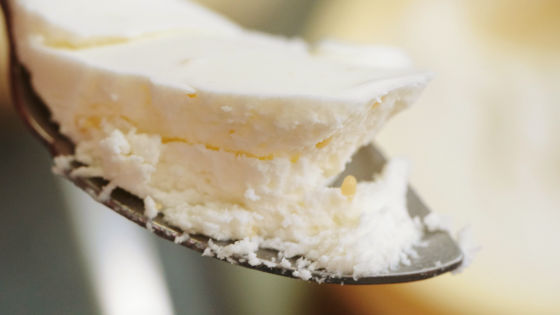 But here is a garlic kakera is kneaded in butter.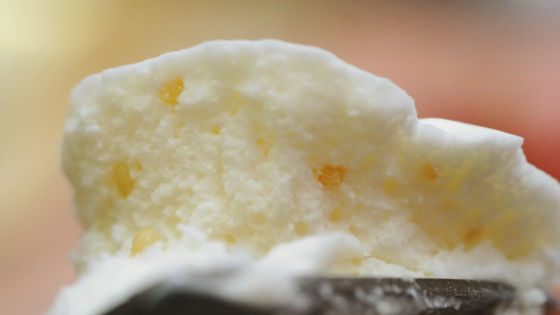 The taste of the garlic is firm while it is a small piece, and finish that seems to be lunch just by applying it to the bread.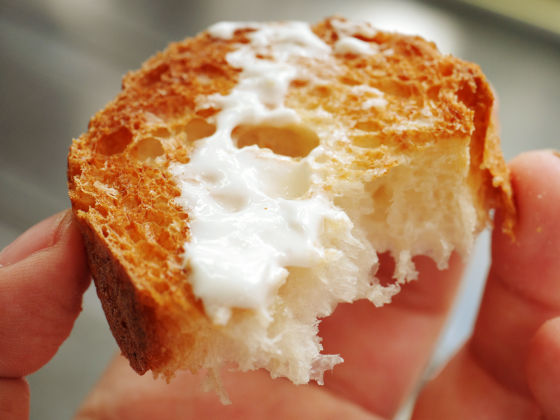 The last is Cinnamon & Sugar Butter.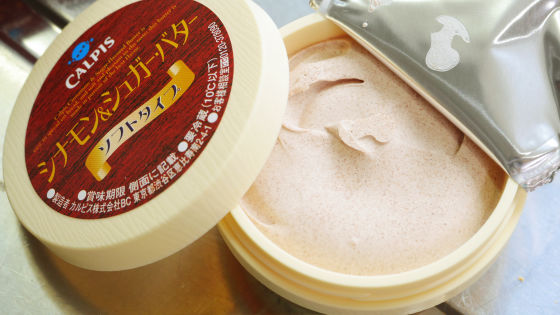 It is this butter that looks the most different.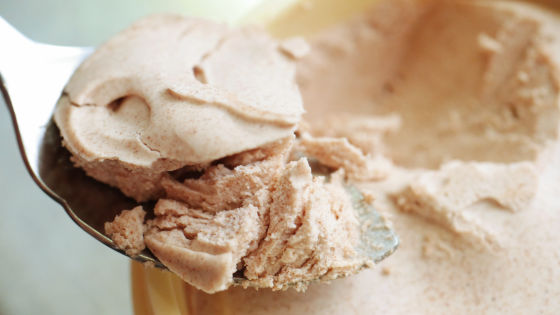 Moderately sweet, slightly scent of cinnamon. I want to eat breakfast with coffee as breakfast.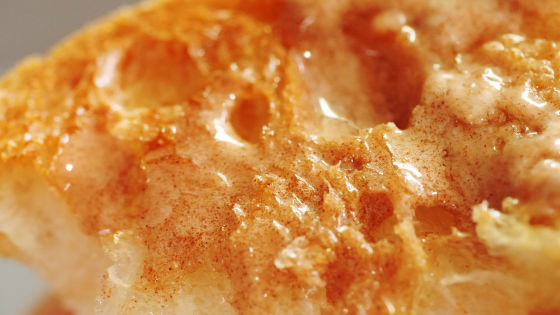 Calpis's special butter is simple like toast, you can feel the difference in obvious taste, but it has become a butter that you can taste a notch above not only usual cooking, there are 107 dishes on it Recipe collection which is doing seems to be very useful for enjoying special butter. Depending on the recipe, there are places where there is no instruction to say "how much to bake", there are places where the finished map and the posted photograph are different, and there are places that it is a bit difficult for beginners to cook, but the overall flavor of butter is used Since it is a simple recipe, it may be good to steal your idea and add an arrangement to yourself.

Incidentally,The price is 1470 yen.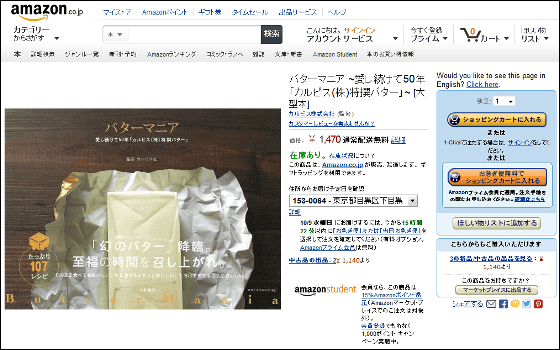 Amazon.co.jp: Calpis Special Butter Salt 450 g: Food & amp; Beverages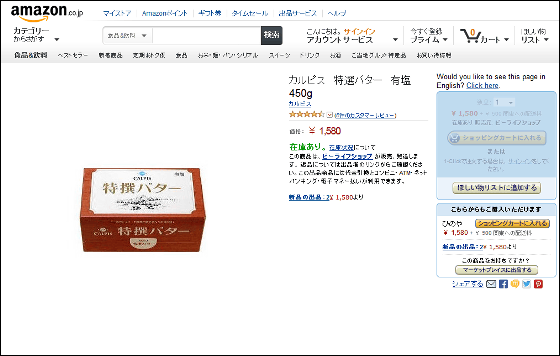 Amazon.co.jp: Calpis special butter unsalted 450 g: Food & amp; Beverages