We have eaten "Kokoro Bamboo noodles" of Kurahashi where the combination of chocolate is totally new to Bamboo noodles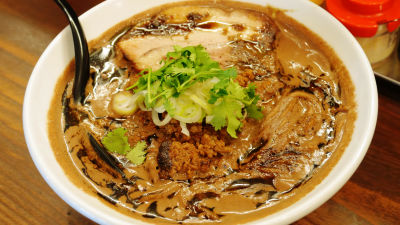 A novel ramen shop combining pineapple with ramen "Papa papa pine'Sister shop, as inevitably innovative'Chocolate Bamboo NoodleThere is a shop called Kura (Kura Ken) that issues a menu called "Kura Ken". As for papa papa pine ramen was a kiwamono, it was a taste unexpectedly, so I went to a shop to see what kind of chocolate dressed noodles I could not imagine taste further.

※ Closed on Tuesday, October 29, 2013

Noodle shop clerker ramen shop in Nishi Ogikubo, sister store of papapapa pine
http://www.papapapapine.com/original4.html

Noodle shop clerker (RamenKraken) on Twitter
https://twitter.com/RamenKraken

Arrived at a noodle shop.Sylvester CatI am standing in front of the store.



The shop is a food ticket system. Norway's UMA on the ticket gateKrakenThe sticker of the store which made motif is affixed.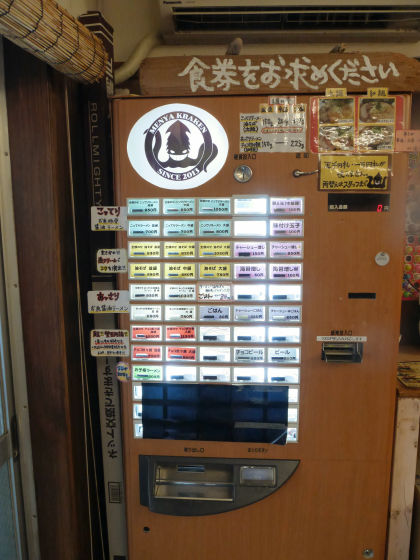 The most popular menu on the left end of the ticket gate uppermost is heavy ramen (incense tax included 700 yen)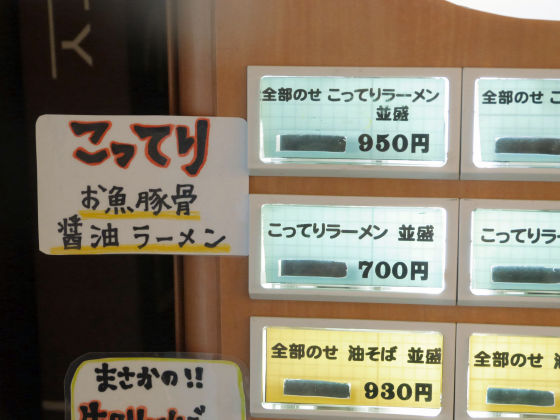 In the lower part I found chocolate dressed noodles (7000 yen including incense tax) with "popular !! pros and cons !!" and pop. I decided to ask both the most popular and the changing ball menu.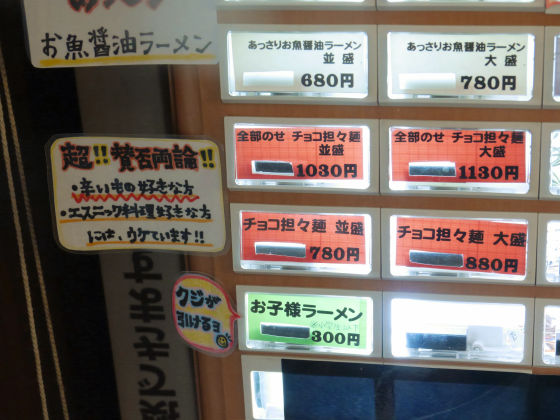 When you sit down, you will find a menu. Lotus ramen is the most popular ramen which made plenty of boiled rice, and next to chocolate dressing noodles is a message saying "I finally did it ... by Papapapa Pine manager" and a message is written and "three kinds of peppers and several kinds The fusion of spices and added chocolate amazing folklore noodles !!!! "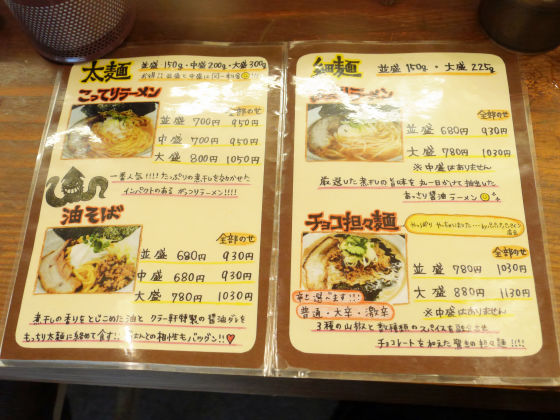 Snoopy and M & M'S dolls inside the shop ......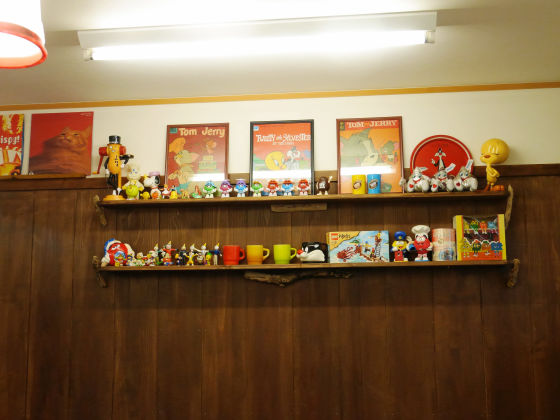 Papa papa pine and claver's T-shirt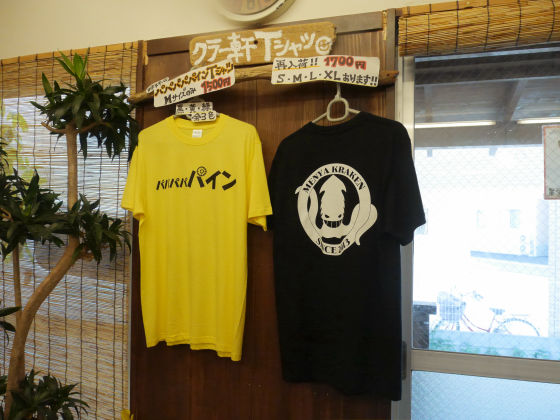 Papa papa pine cup noodlesThere are liquors printed with illustration of Kura and other illustrations.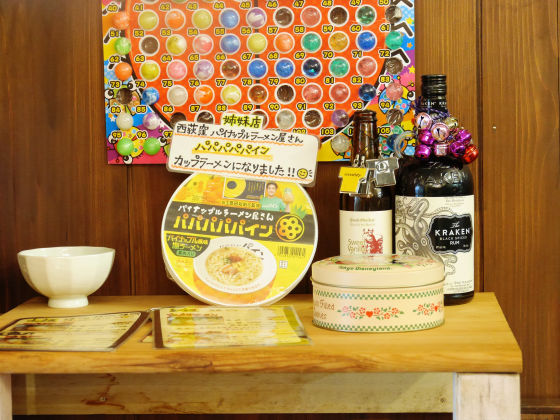 Waiting for about 5 minutes Ricky ramen and chocolate tomato noodles arrived. A state of chaos in which the fragrance of seafood and chocolate mix on the table.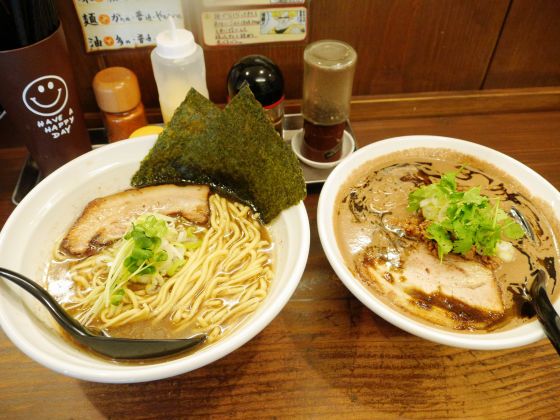 It looks pretty orthodox ramen.



Spicy potatoes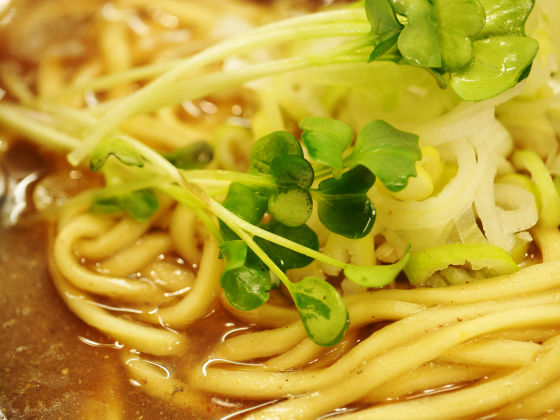 roasted pork fillet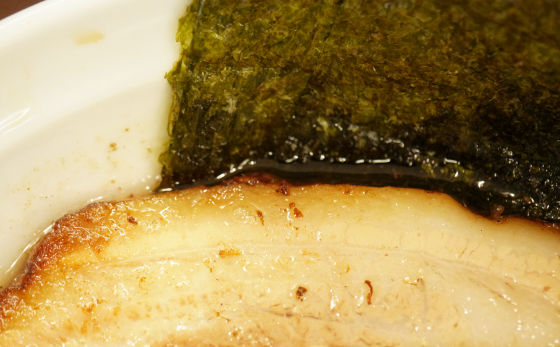 Topped with two pieces of rice. Menma does not seem to be on.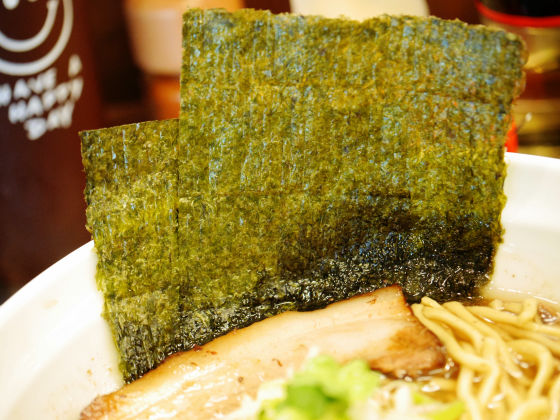 Noodles are medium sized noodles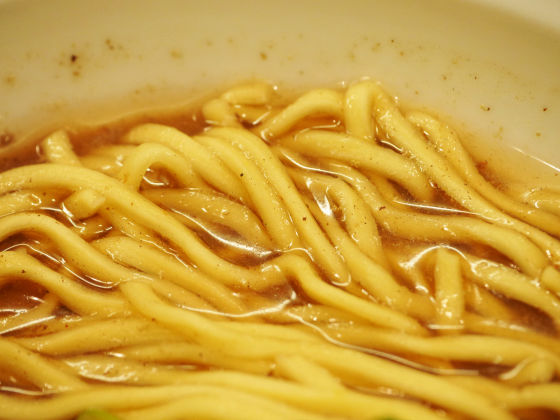 The broth of the boiled soup floats in soy sauce color in the soup.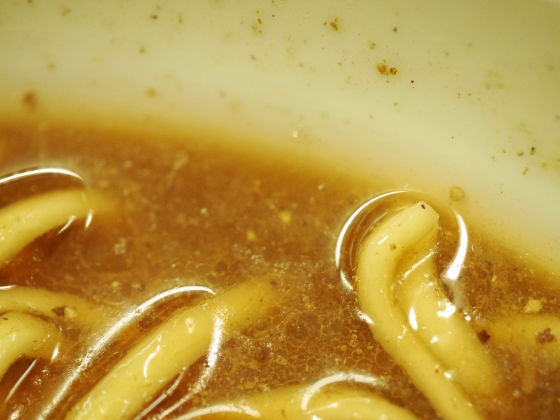 Fish pork bone ramen with a good soy sauce scent and strong taste of boiling. While the taste of Dashi has a strong eyes and there is an impact, it is made to feel 'sum' somewhat relaxed. Slightly thick noodles are often entangled with soup and the texture is also good. The spicy pleasant taste of Kaiwale has become a good accent.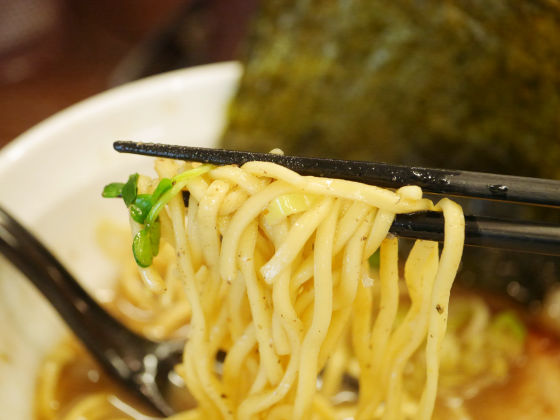 Pork belly salad used barbecued pork taste firmly.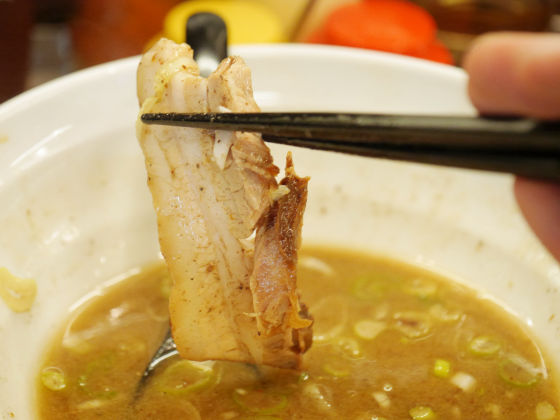 As soup also deepens dashi, salt is too tight, so it goes gorgeous. This seems to have expectations for chocolate folding noodles too.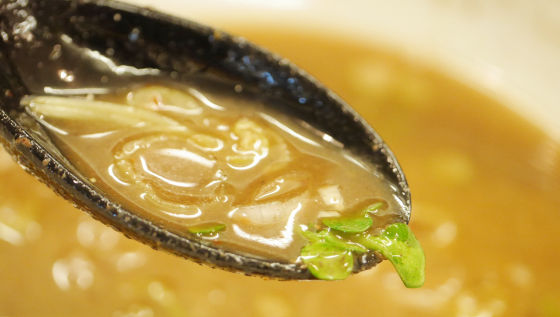 Then chocolate foliage noodles. Ordinary bamboo noodles contain red peppers and are reddish, but chocolate dressing noodles are brownish in color, especially no peppers.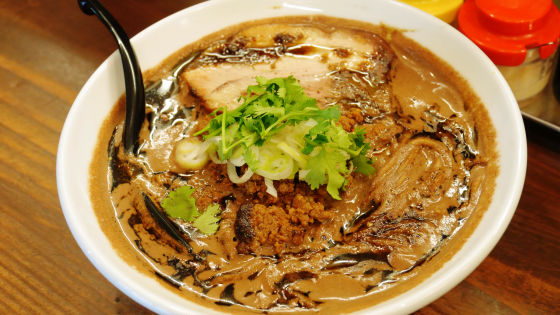 Topping with Pakuchi and goats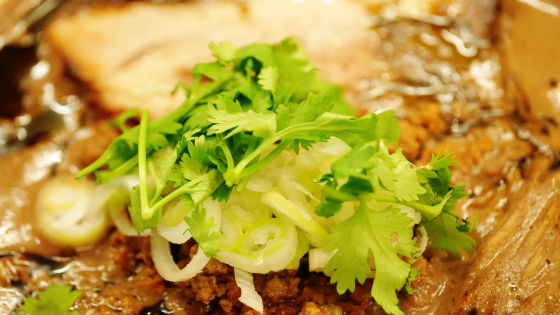 Chashu with sauce containing spices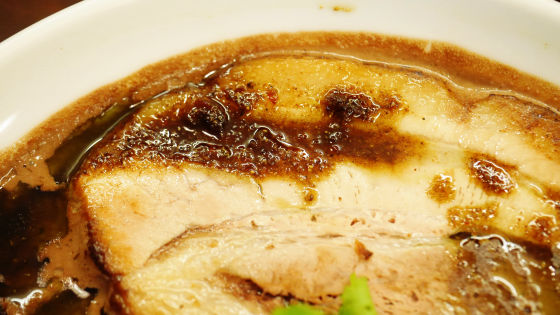 Also popular noodles are popular minced meat.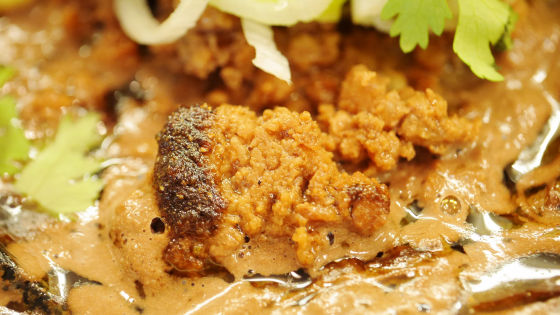 The noodles are sinking in the soup, but it looks thinner than the heavy ramen.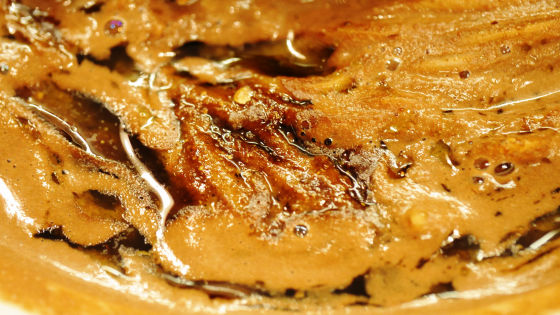 The color of the soup is close to milk cocoa. I will never eat, I will try to eat.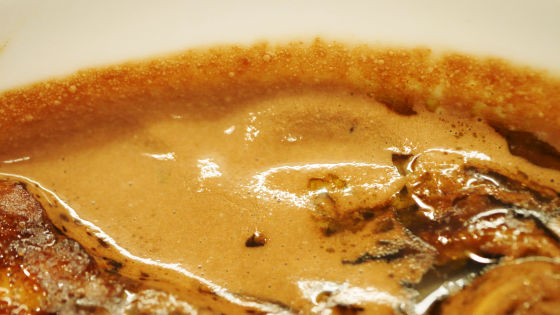 First it feels like a cocoa like a little sweet as it looks. I feel the pungent taste of the pepper after chasing and seems to have less pungent like chilli peppers. The closest image is spice chocolate which is sold in Europe and the United States. If this combination of sweetness and hotness like this cocoa is permitted, it is eaten and if it can not be accepted it may be severe to eat. Because it feels like milk or soy milk, there is considerable chance in the soup itself.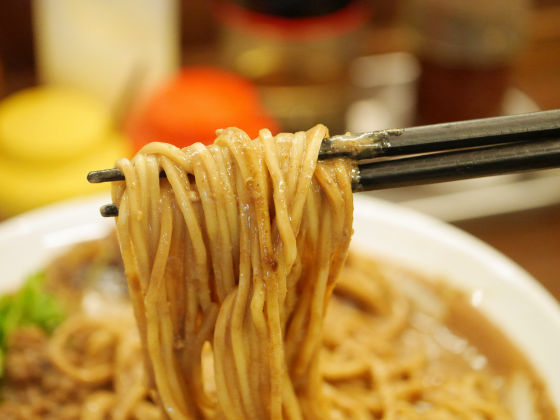 Ginkgo feels the taste of chocolate and the taste of meat. Although rarely chocolate is used as a hidden taste of cooking, although chocolate works quite considerably on the taste of this minced meat, the sweetness is small, so the bitter taste of meat and bitterness and sourness of chocolate are somewhat uncomfortable and harmonized It seemed like it was. Because it contains parchi, it also tastes ethnic.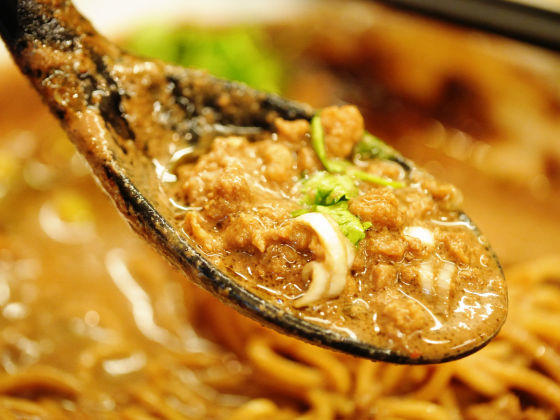 SoupSuperior itemIt is highly viscous and entangled with noodles. Especially the compatibility between noodles and soup was not bad and there was not so much discomfort. It is amazing that the base soup is the same as heavy ramen. The noodles are thin and slightly consolidated, giving a pleasant texture.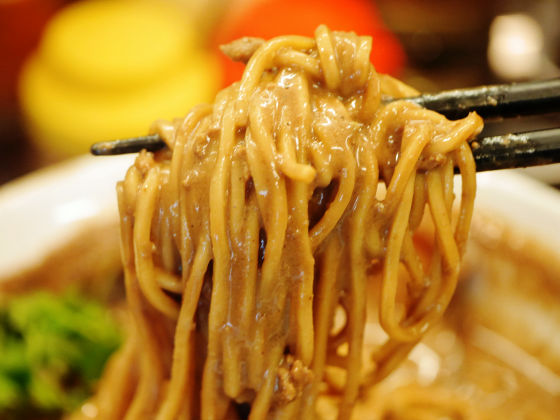 Chashuw to eat with soup has no spice feel like minced meat but it can be eaten as a chocolate tender pork.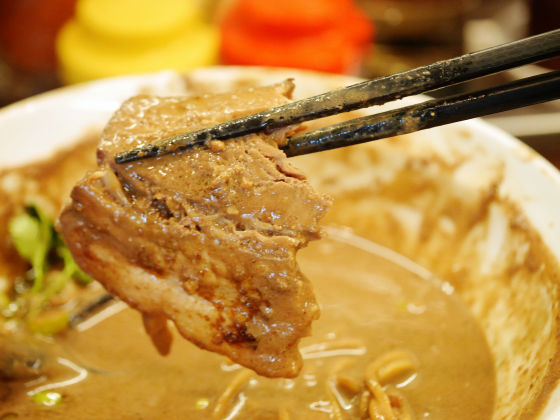 As a comment after finishing eating, there is no mystery and similar taste anyhow. It is not a taste aimed at Gete Mono but I understand the intention of aiming for fusing a noodle with chocolate like a pine noodle aimed at fusing pine and ramen with papa papa pine, but it is no longer a matter of ramen, Chinese cuisine It tastes like it can not be categorized into ethnic dishes or Western dishes. Bamboo noodles with a focus on chocolate taste are too novel, so evaluation seems to be divided.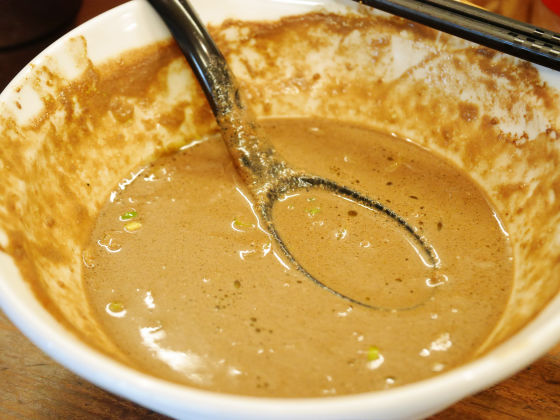 People who want to eat taste that you have never eaten, people who like chocolate are ramen worth to eat once.