A huge LEGO block calendar "LEGO CALENDAR" synchronized with Google Calendar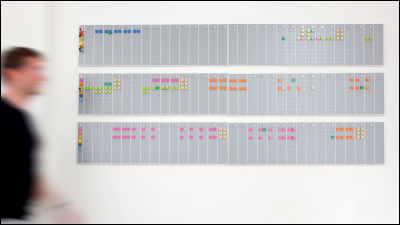 When proceeding with multiple people, it is necessary to have a large calendar and task management system that can be shared by the people of the group besides the schedule book and TODO list of each person, but using the Lego block to make a huge calendar Create and color-coded blocks to manage tasks, synchronize with Google Calendar using photos taken with smartphones and check online as well as design officesVitaminsMade "LEGO CALENDAR"is.

LEGO CALENDAR | Vitamins, Design and Invention Studio, London
http://vitaminsdesign.com/projects/lego-calendar/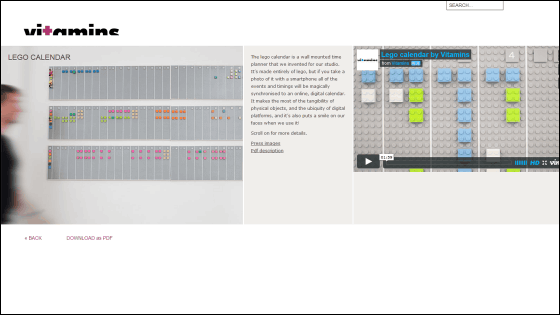 The contents and usage of the calendar can be confirmed from the following movies.

Lego calendar by Vitamins on Vimeo


It is more efficient to visualize each person's schedule collectively when there are multiple persons scheduled for each company etc.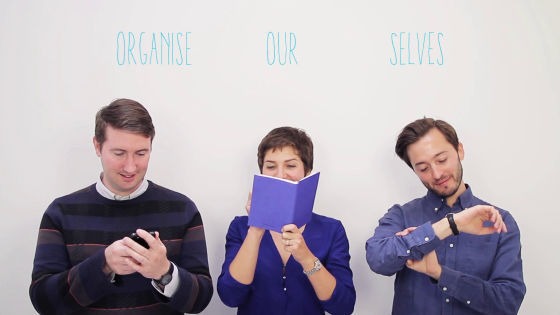 However, there are various scheduling methods depending on the person. If there are people printing on paper ......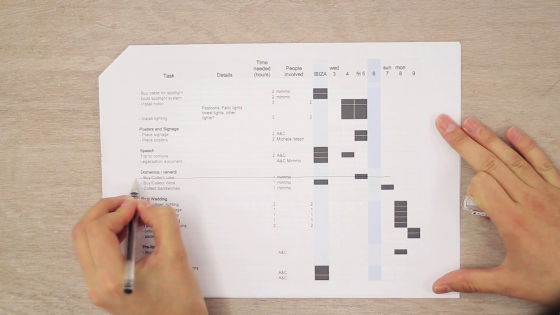 A person who has notes only.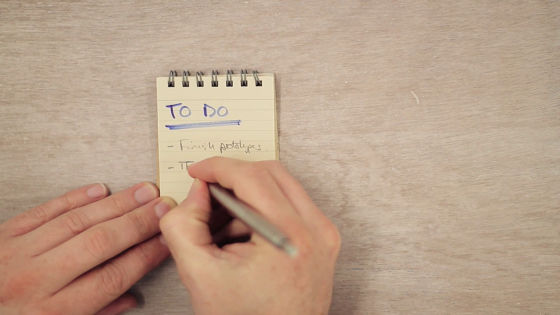 Some people manage it with a schedule book or smartphone.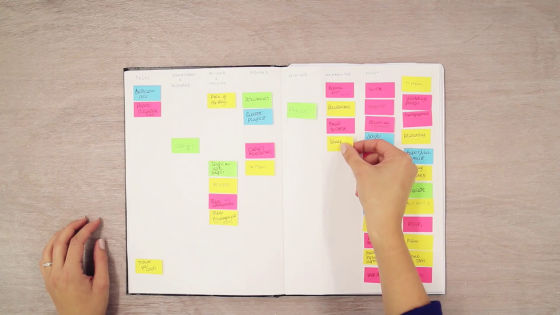 In order to share a schedule with multiple people it is necessary to describe these schedules on the calendar so that they can be "big" or "anyone can grasp" these schedules.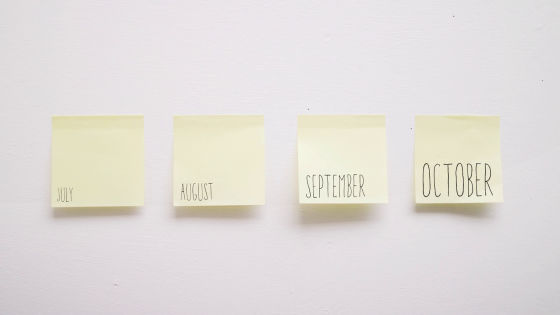 Also, the schedule is not only offline ... ...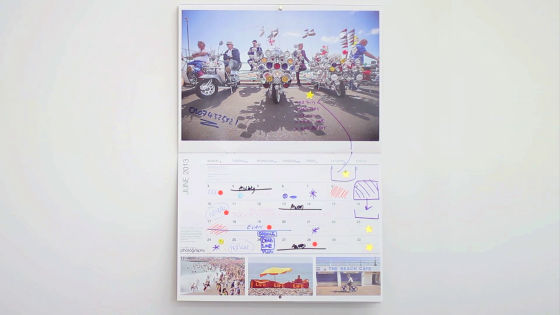 It is important to be able to display it even online, so that you can check it even on the go.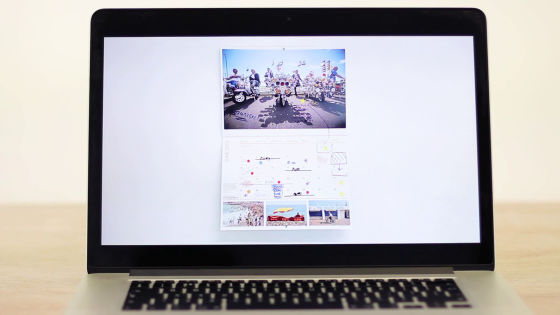 That made it, this "LEGO CALENDAR"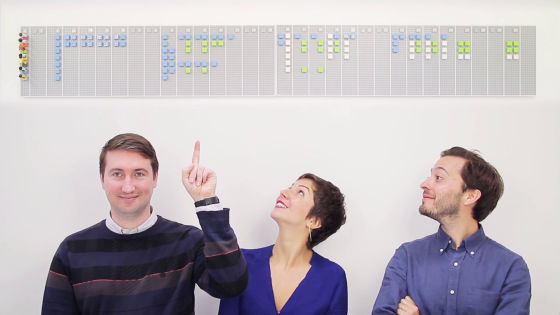 The horizontal row represents each month.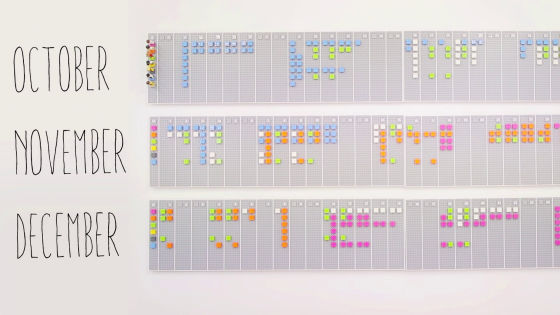 Vertical rows are days and weeks.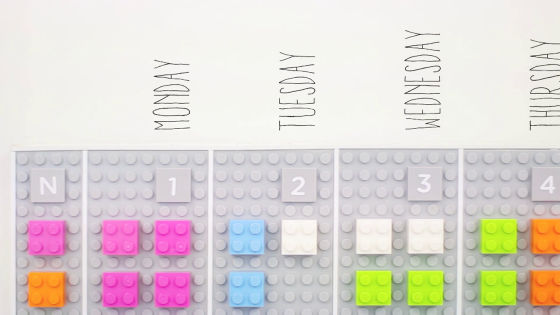 Place the doll on the left end of the calendar so that you can see who it is planning.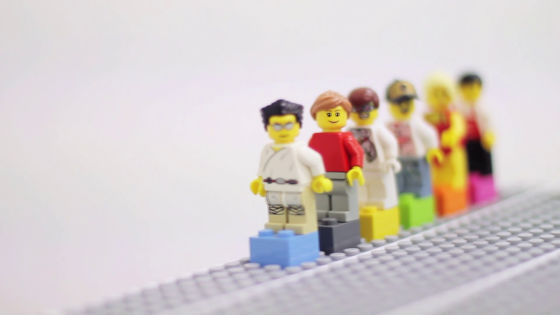 The color of the block represents the type of project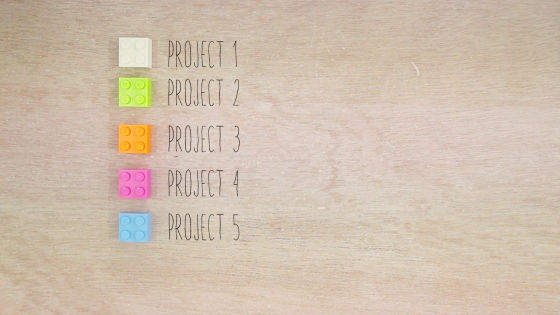 Indicates that you are about to work on that work in a block for half a day.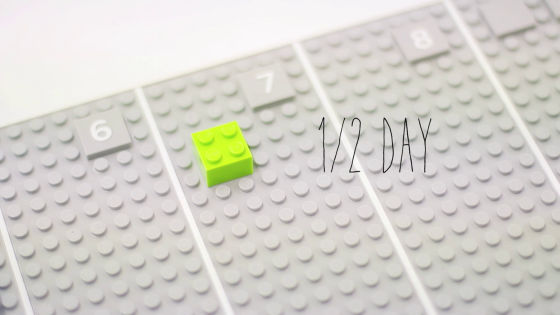 Let's keep the index in the desk drawer so that you do not forget what you indicate.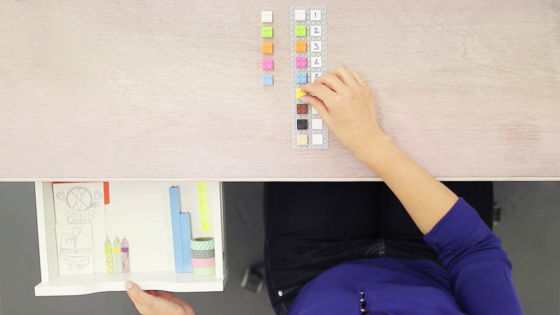 The actual index looks like this.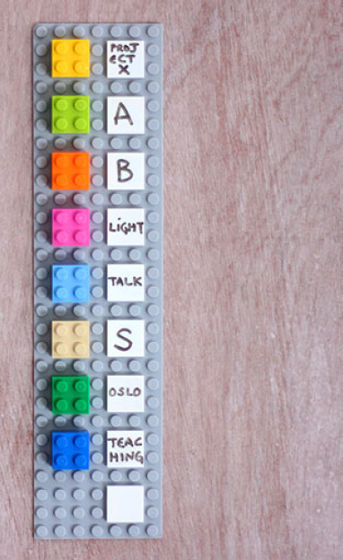 LEGO CALENDAR is made to synchronize with Google Calendar software by software.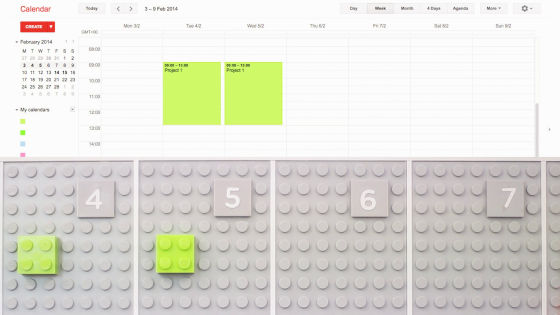 So it is also possible to check online.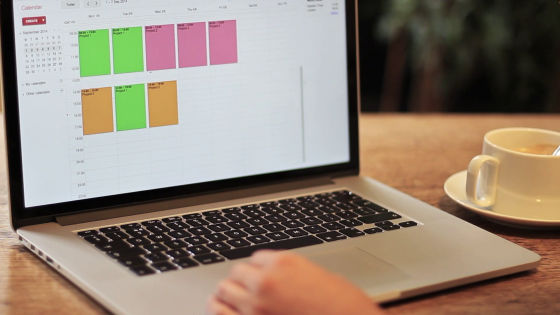 After changing the schedule to replace the block, take a picture.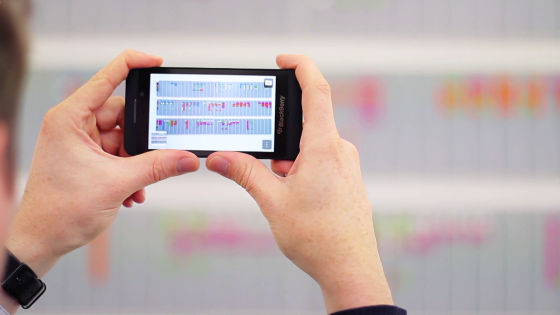 Sending a picture to a predetermined e-mail address ...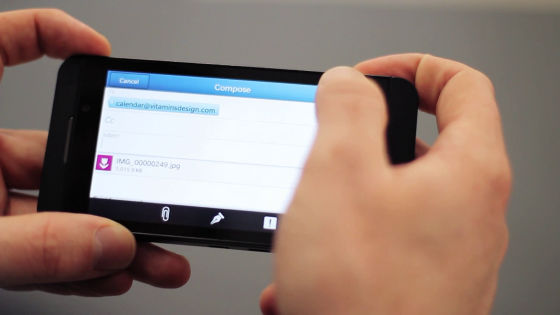 The software will scan the color and position of the block and the on-line calendar will be updated to the latest one.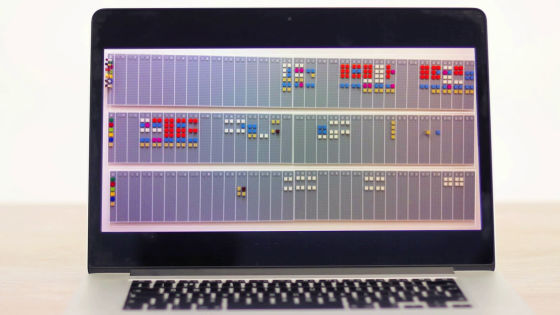 It is not necessary to write a schedule using a pen, it is easy to schedule because it just inserts a block.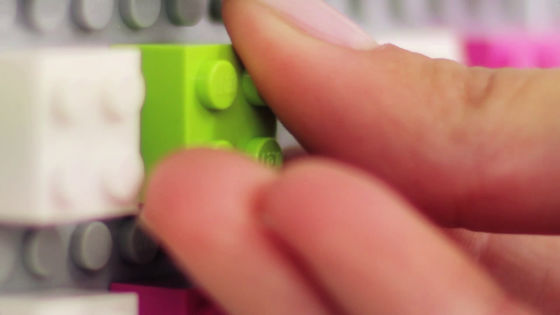 In addition, it is not recorded with letters, so it can not be read by outside people, it is a good thing that you can also protect your customer's confidentiality obligation.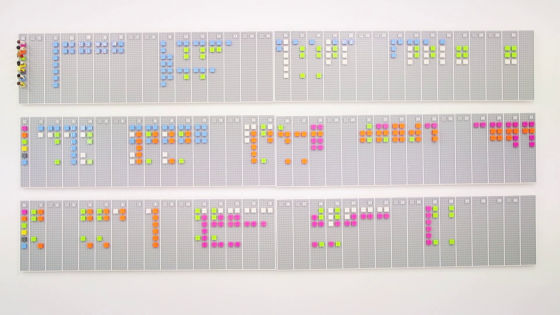 It is refreshingly beautiful and has functionality, so it is an item that can be used when proceeding with multiple people.