I went there because the "UCC coffee museum" gathering all kinds of exhibits on coffee was renewed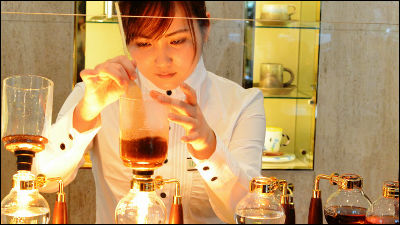 On October 1st "Coffee Day"UCC coffee museum in Kobe city will be renewed according to. In this museum, in addition to the history of collaboration cans with Evangelion and Disney and UCC, materials on various coffee of ancient and east-west are gathered and it is natural to drink coffee, roasting coffee beans by themselves It is an experienced facility that can be done. This time, I had the opportunity to put it inside beforehand, so I saw what it will be.

UCC Coffee Museum | Coffee UCC Ueshima Coffee
http://www.ucc.co.jp/museum/

First we arrived at UCC's Kobe headquarters where a renewal interview will be held.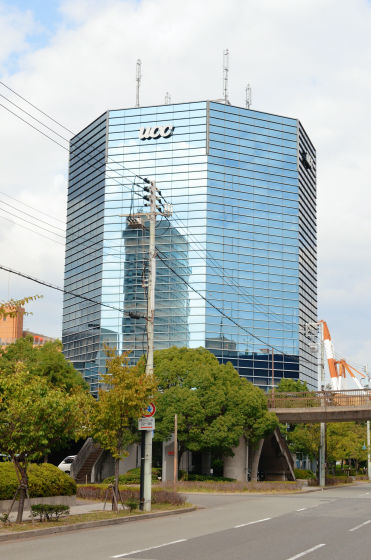 UCC items sold in the world when entering the first floor ......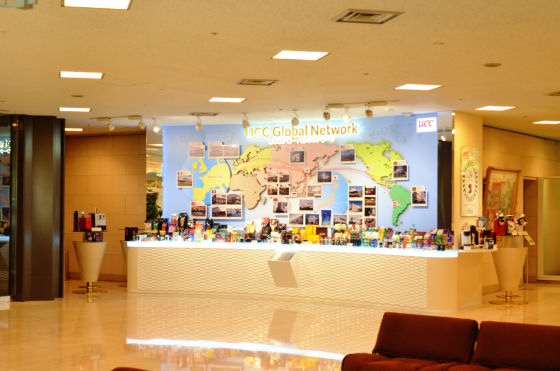 Coffee beans, canned coffee etc. sold in Japan are decorated.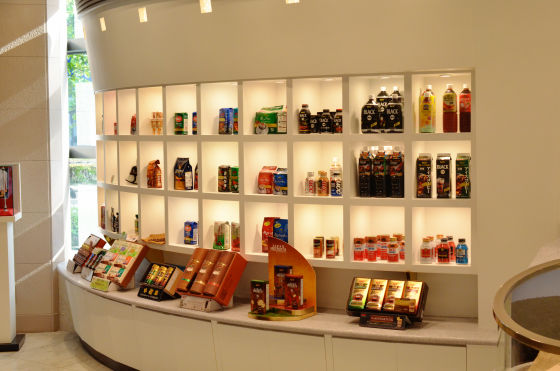 The vending machine of our company's products is in the middle stageVimbita C superIt was buried in.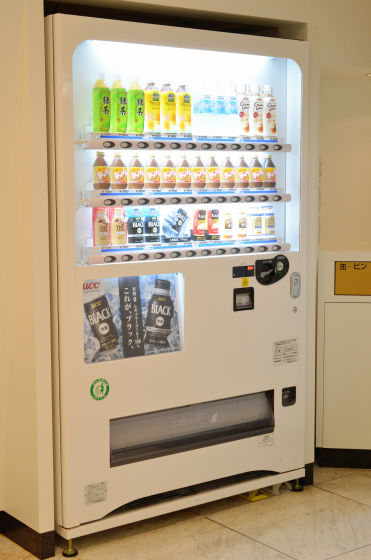 The price is 100 yen for all items.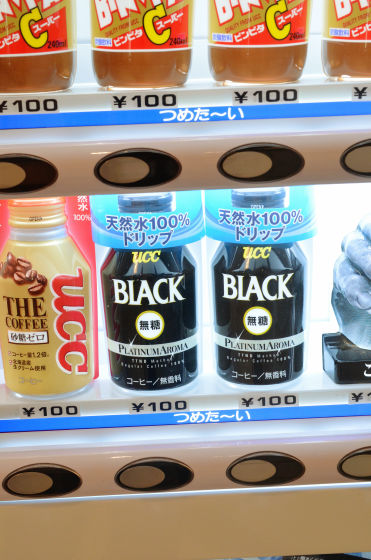 I will finish the reception and head for a press release.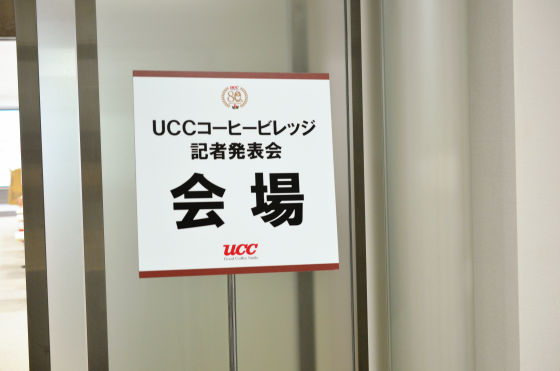 An explanation of the coffee village · coffee museum inside the headquarters was held.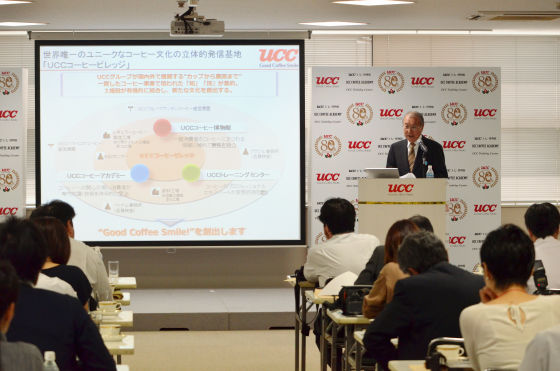 Coffee, not to mention the drinks that were in the seats. After the interview, we will head to the coffee museum which will be renewed on October 1.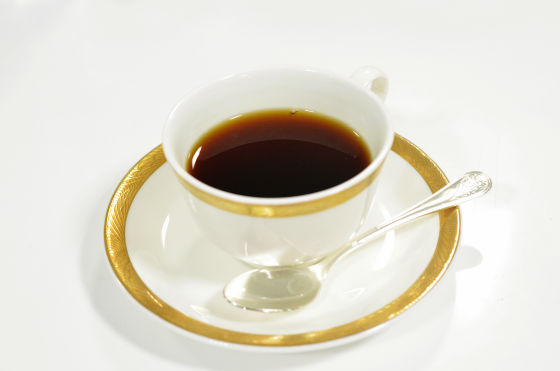 Next to UCC's headquarters is a coffee museum. It is a little strange building.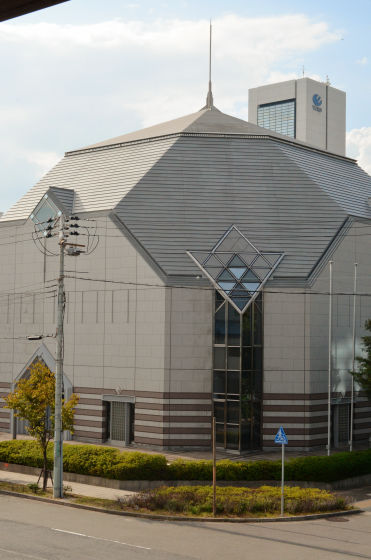 This sign is a landmark.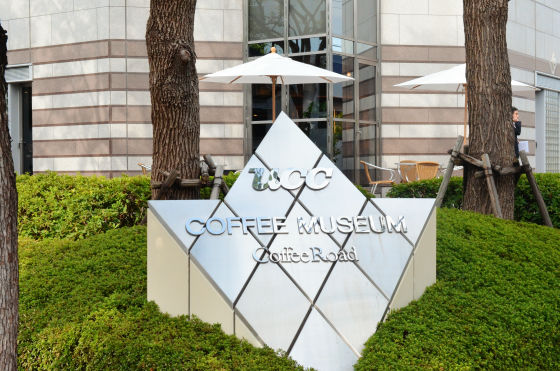 This is the entrance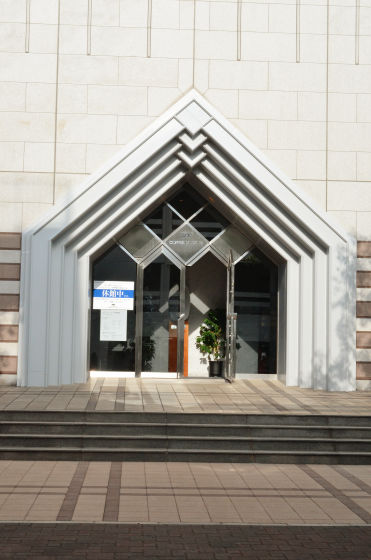 First we entered the building and on the left hand side, we were introduced to a tea room with UCC certified coffee concierge.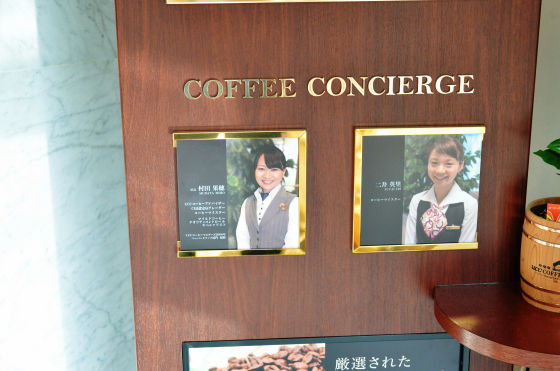 UCC's expensive coffee beans are placed on the left side when entering the coffee shop.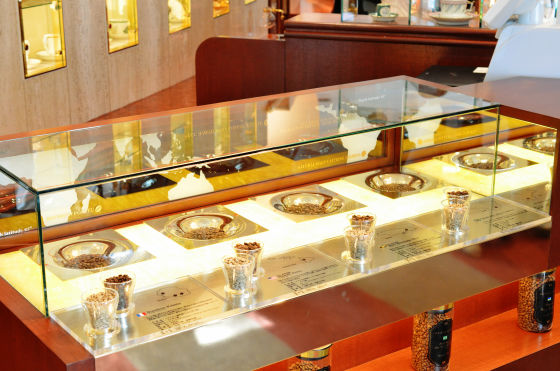 This is a very expensive coffee with 100 grams 8000 yenBourbon · Pointe. With Louis XV's favorite coffee,Reunion IslandVery expensive ones harvested at.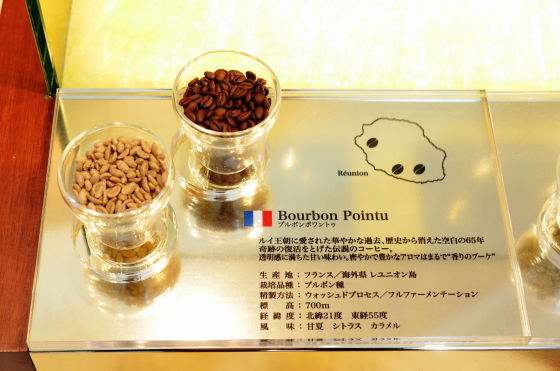 It seems like an ordinary tearoom at the counter and table seats ... ...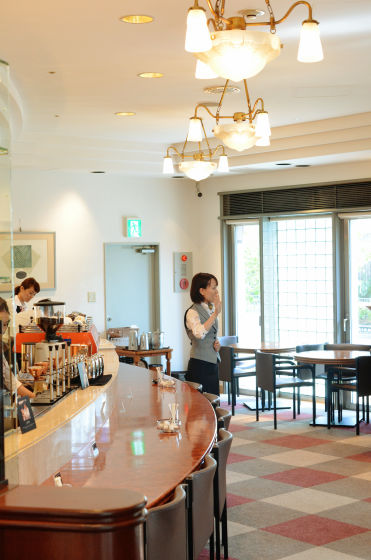 It is possible to drink various types of coffee with siphon / paper drip.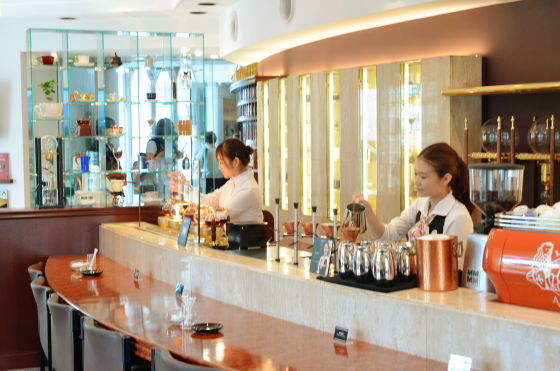 A siphon type extractor that is rarely seen in coffee specialty shops.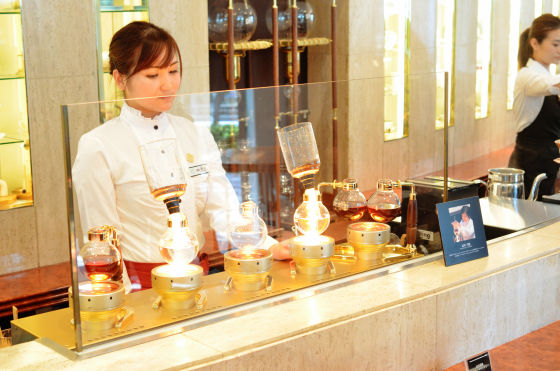 The varistor that passed the UCC exam gathers a cup of coffee carefully.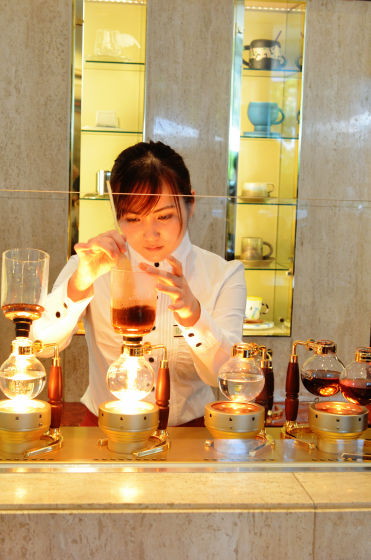 You can choose paper drip as well as siphon.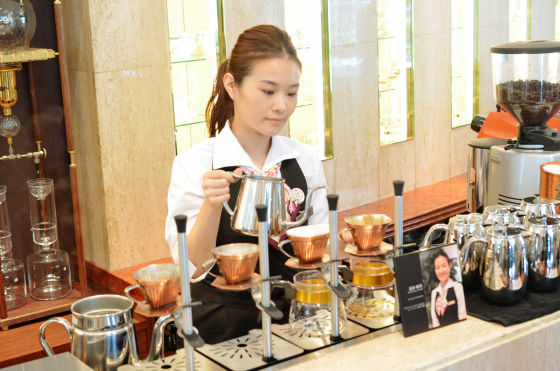 This is a specially made blue mountain where it was acted.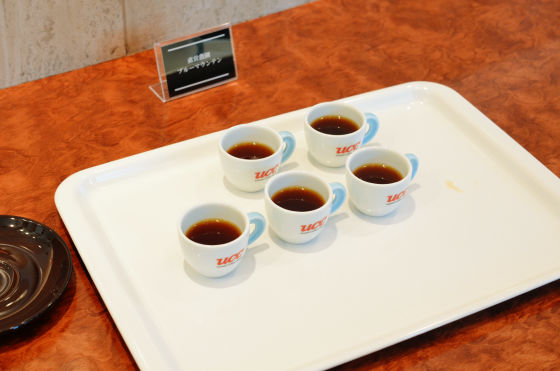 Fragrance is good, taste easy to drink without taste. The price of coffee is from 420 yen, so it is ant to stop by when you want to take a break for a while.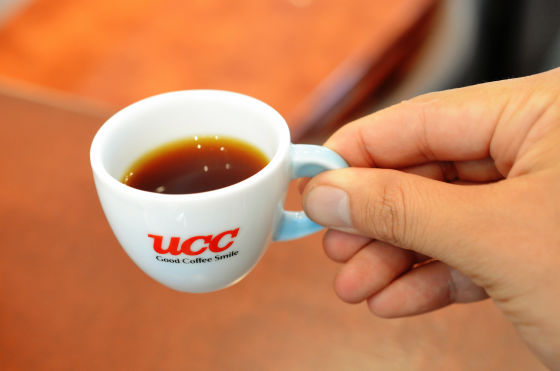 Next to the coffee museum.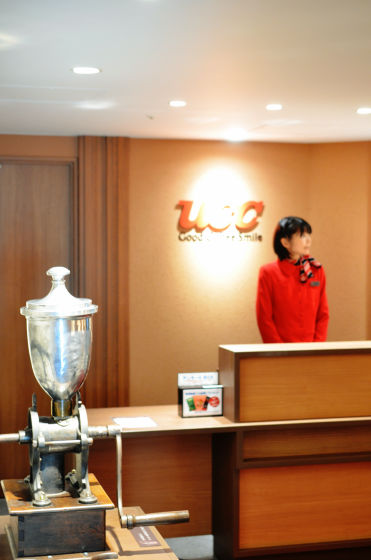 At the entrance there is a coffee mill that makes history feel.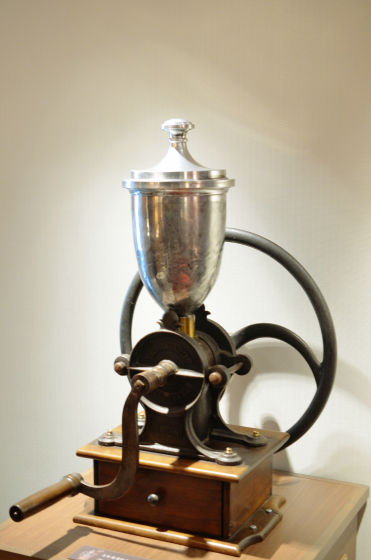 The walk of the coffee museum is decorated a little.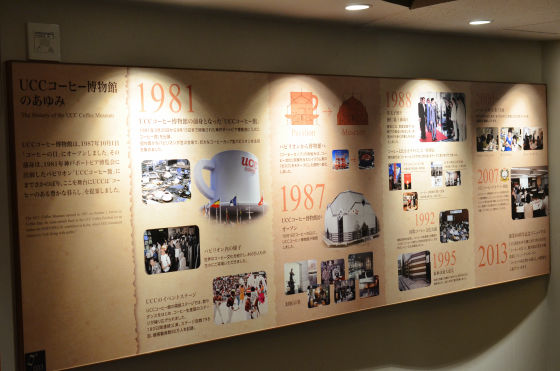 Going further, "Museum Shop" dealing with goods related to coffee. Various items are sold.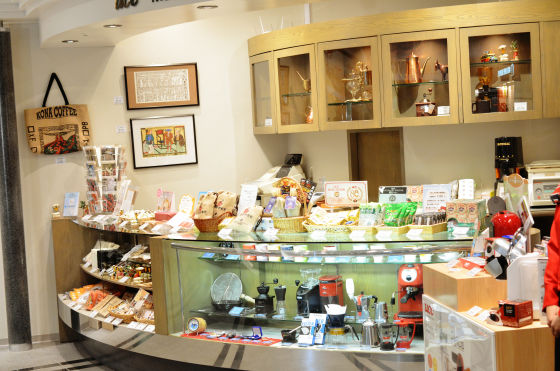 The coffee museum is divided into floors of 'Origin', 'Cultivation', 'Appraisal', 'Roasting', 'Extraction' and 'Culture' floor, so you can visit the exhibits in order. First to the first floor 'Origin'.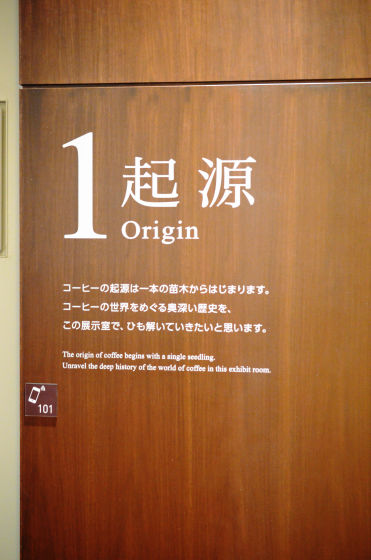 It is said that coffee began to be drunk in Ethiopia around the 9th century. The way of drinking that Ethiopian coffee is exhibited.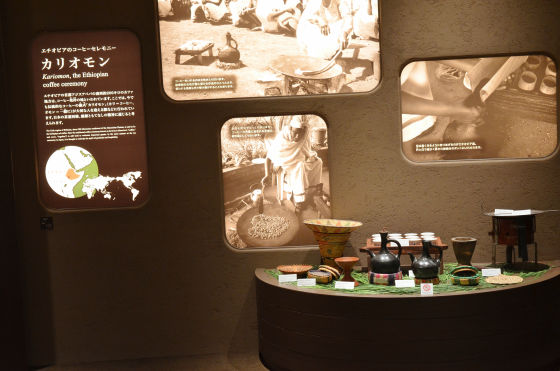 EthiopianKariomonA tool used in a coffee ceremony called.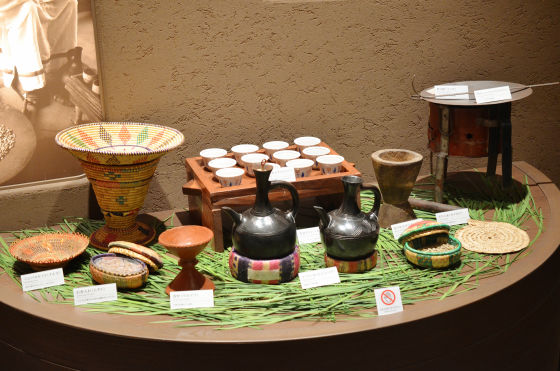 You can also watch videos on the history of coffee on a big screen.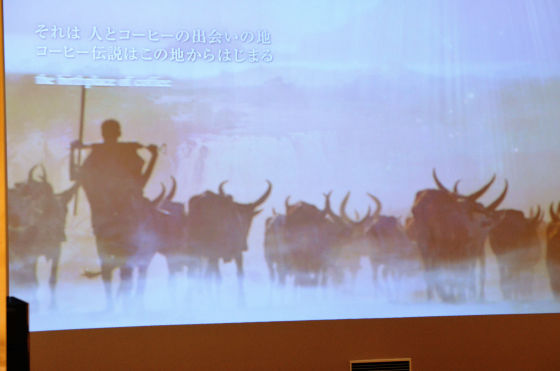 There is a room where you can experience roasting on the way to the second "cultivation" floor.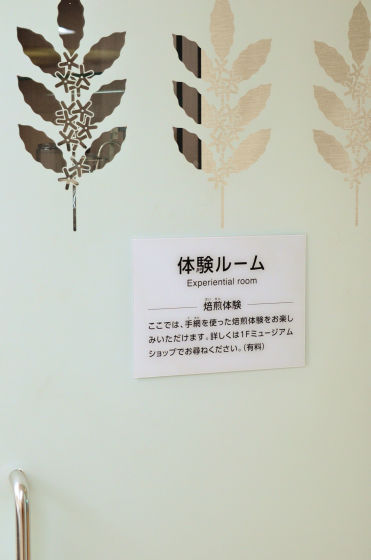 Atmosphere like home economics room in school.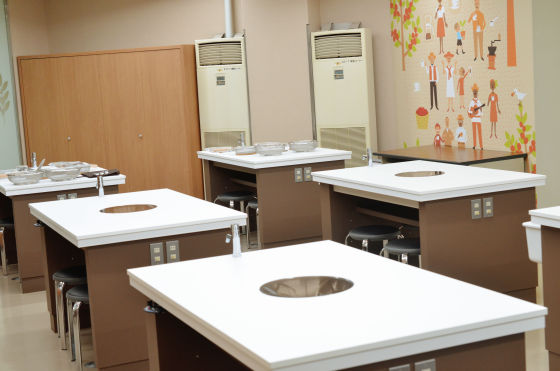 Coffee grill and ...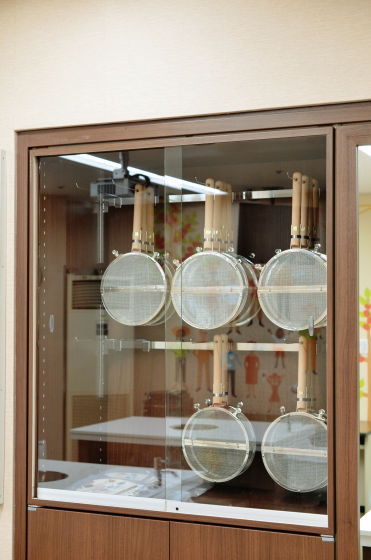 There is also a full-fledged siphon extractor.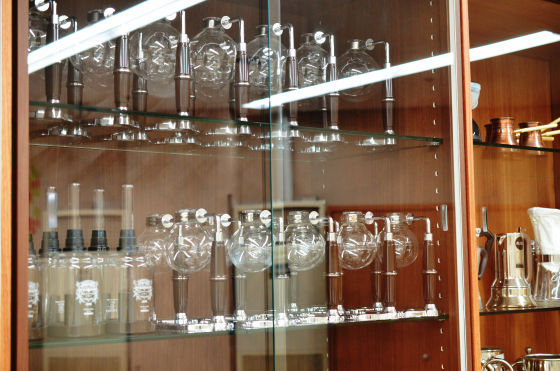 Demonstration was not done today, but you can experience the roasting with the help of staff. Advance reservation is necessary when roasting is done, and the participation fee is 1,000 yen per person (1 hour).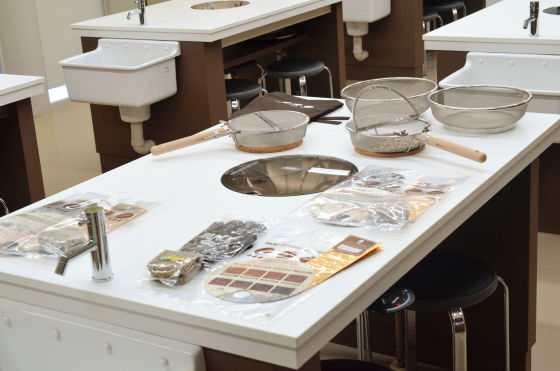 Also the corner where UCC's successive items were placed.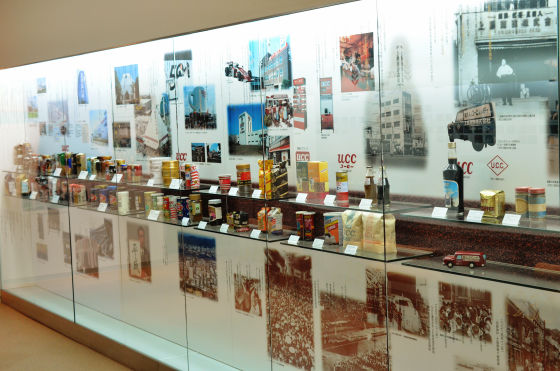 Classic UCC can coffee · retro bottled coffee and ...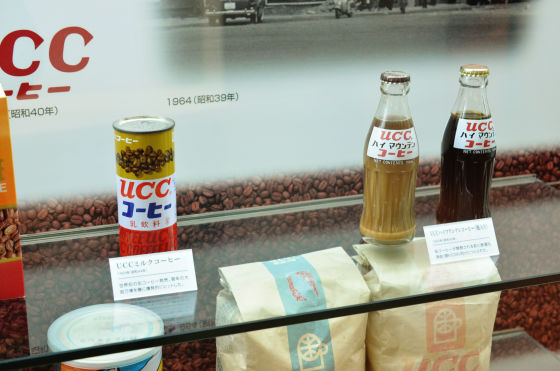 It was a big hit.EvangelionCollaboration can and ... ...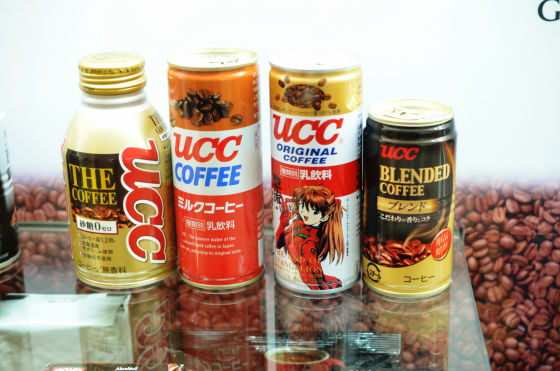 Collaboration cans with Kansai's corporate-like Hanshin and collaborative cans with Disney which sponsors are also decorated.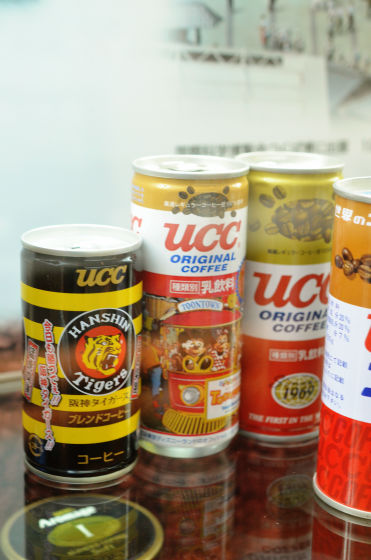 Next to the "cultivation" floor.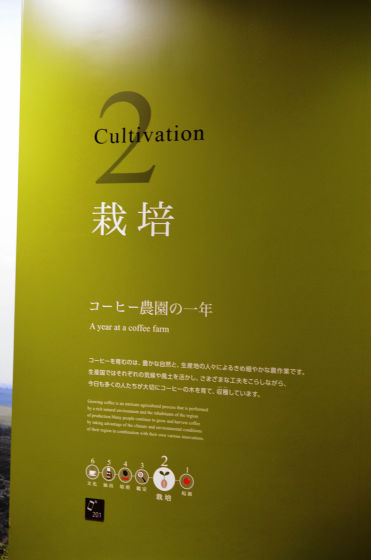 A model of a huge coffee cherry that first enters the floor and gets to notice.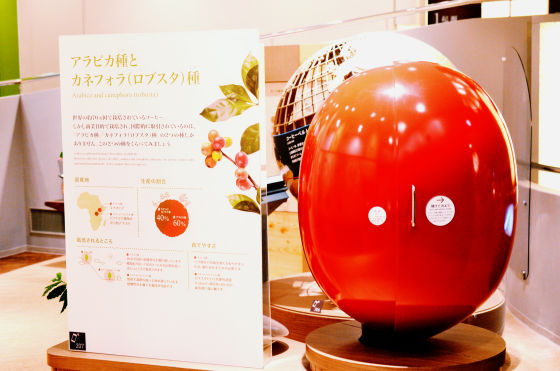 Taking approaches comes closer. When opening it ... ....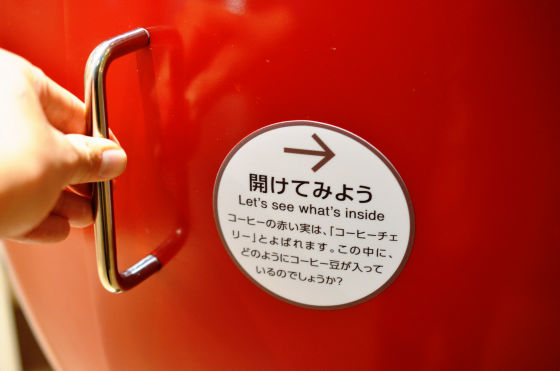 It is becoming clear that the inside of the coffee fruit can be understood visually.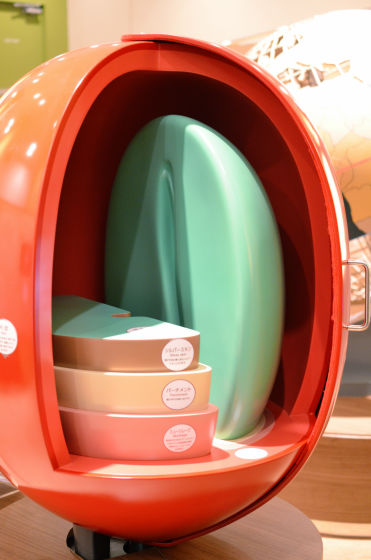 Moreover, how to grow coffee is also displayed visually.



Various types of coffee beans are on exhibition.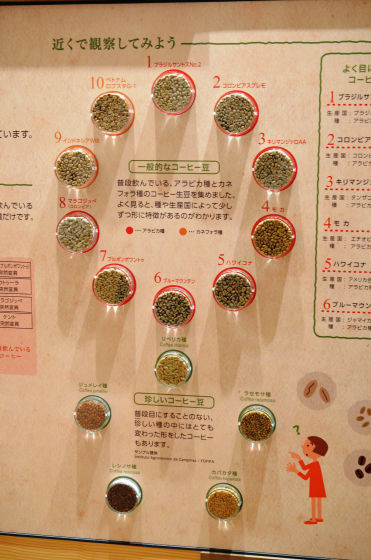 Blue Mountain is a small round coffee ......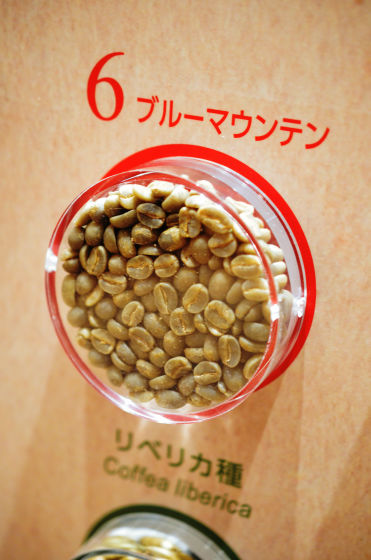 Coffee of racemosa variety looks like a hoof or millet, and you can see a variety of coffee beans.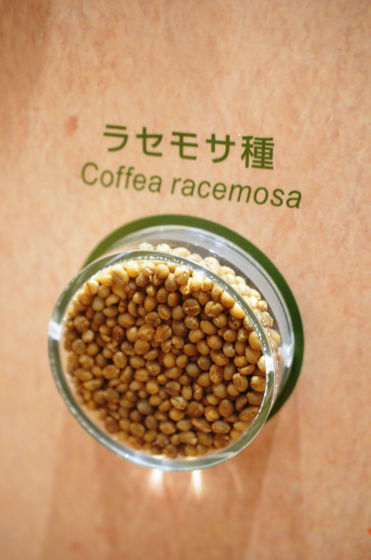 The third "appraisal" floor is an exhibition focusing on Brazilian coffee appraisal.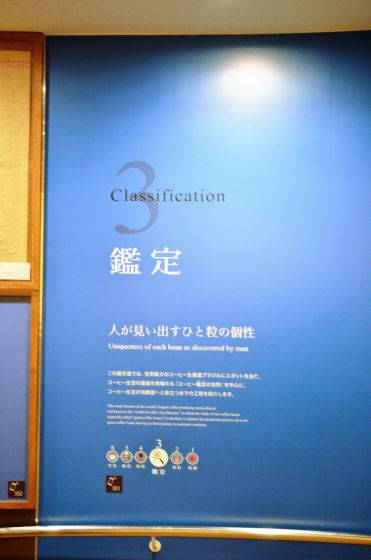 When entering the floor, hemp bags of coffee from around the world are displayed.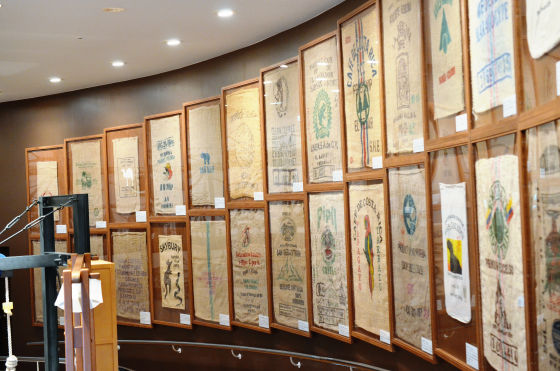 Brazilian hemp bags with coffee leaves and coffee cherries ......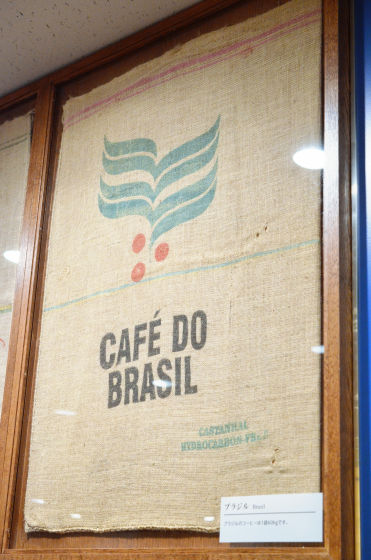 An Australian hemp bag with a slightly rare kangaroo and snake illustration was displayed.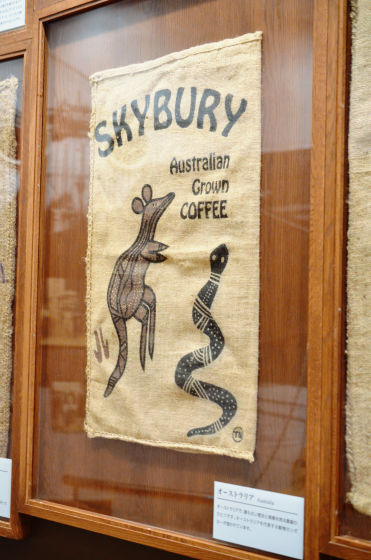 As you go down the floor, the process of coffee appraisal is explained with photos and texts.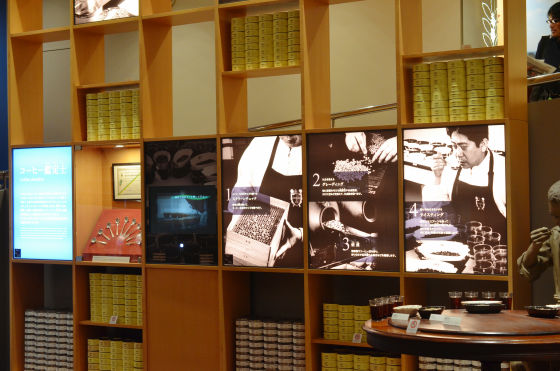 This model is tasting.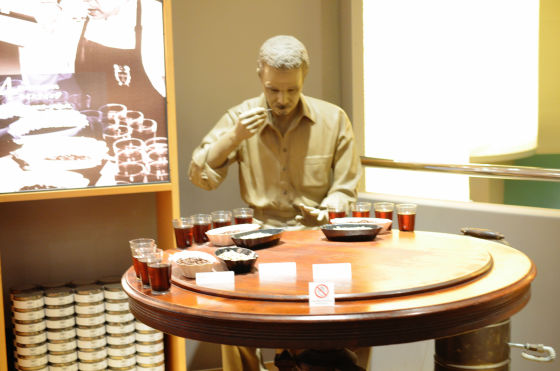 The "Roast" floor of 4 ... ...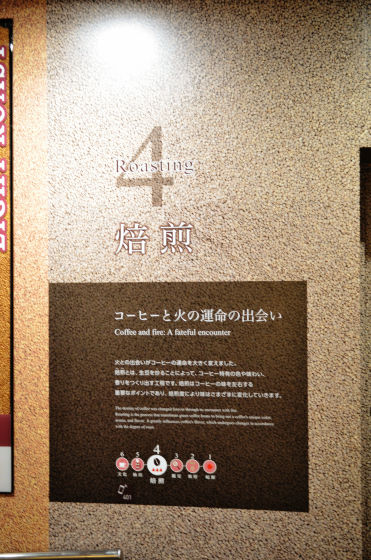 The degree of roasting is displayed in the color of the wall.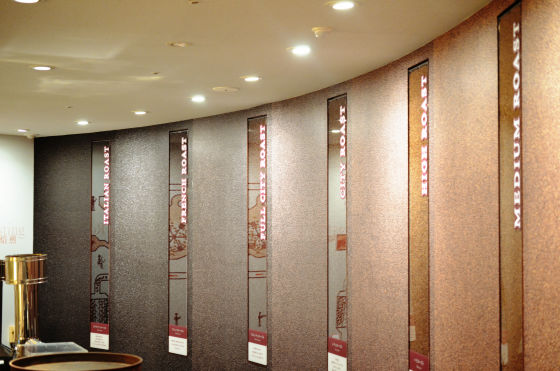 A model of a huge roaster is on display.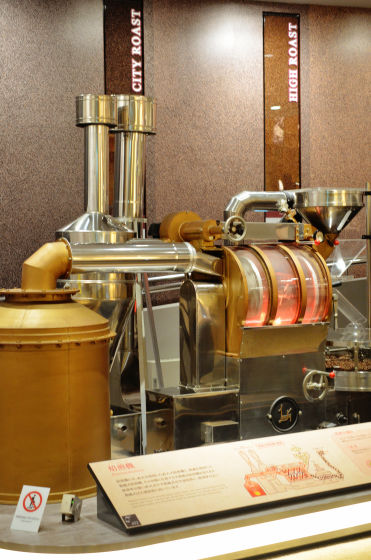 A wide variety of historic roasting machines are exhibited.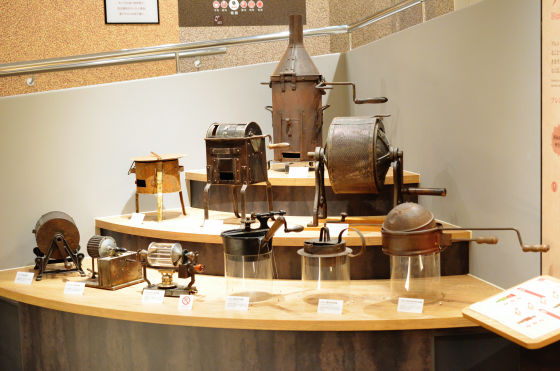 It looks like a machine that mixes cement ... ...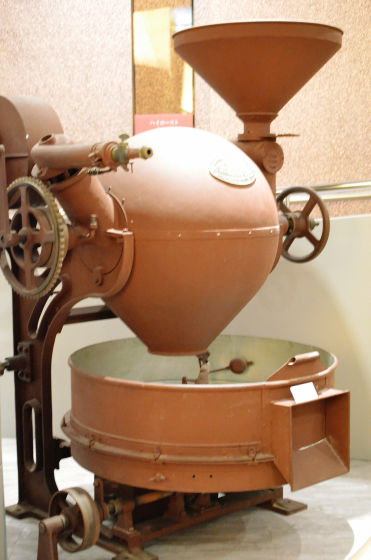 This is a French "Gas direct fire type spherical roaster" in the 1890s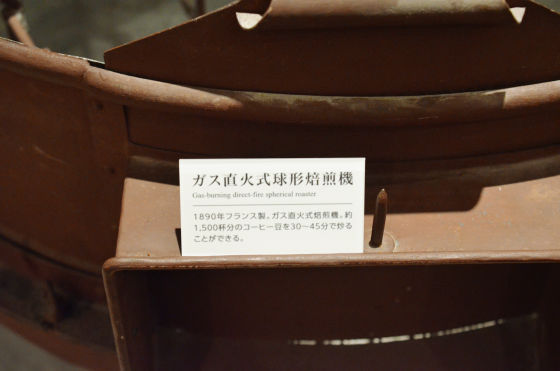 Further explanation of the blend ......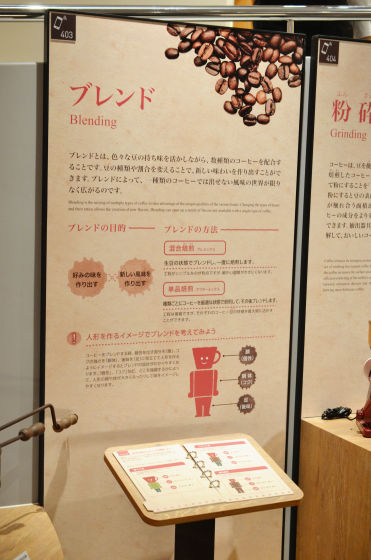 It also explains about pulverization.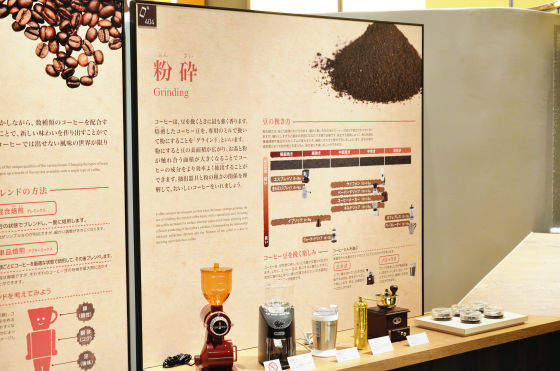 Coffee mill for business use and guidance is displayed.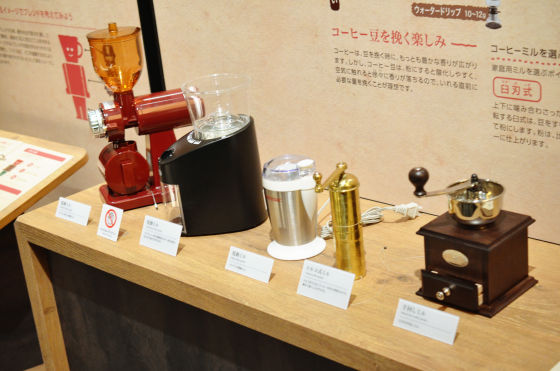 Beside the corner there is also an exhibit on "Manufacture of canned coffee".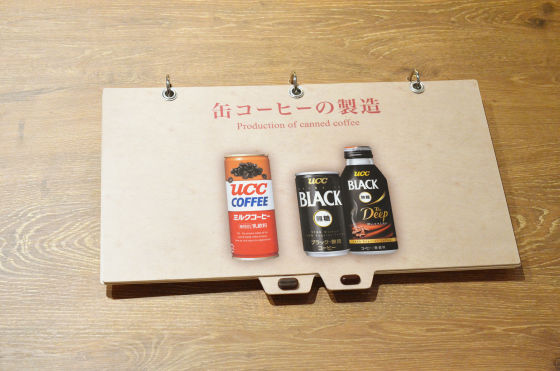 This place is also in the shape of coffee beans, I can also feel attention to details.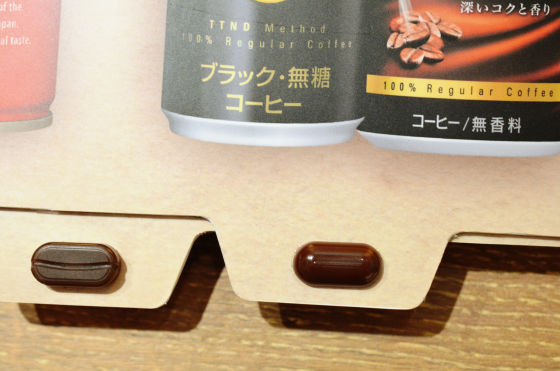 Canned coffee is the first product in the world made by UCC in 1969.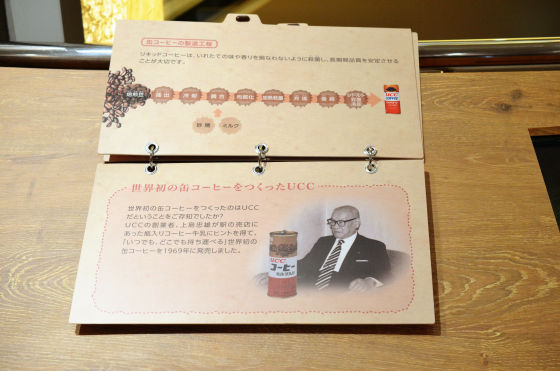 It was Japanese who made instant coffee for the first time.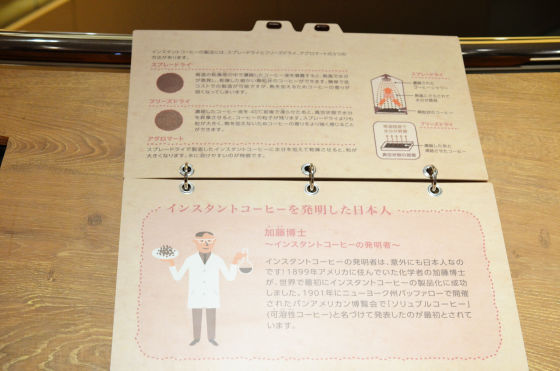 Various extraction tools are displayed on the 5th "Extraction" floor.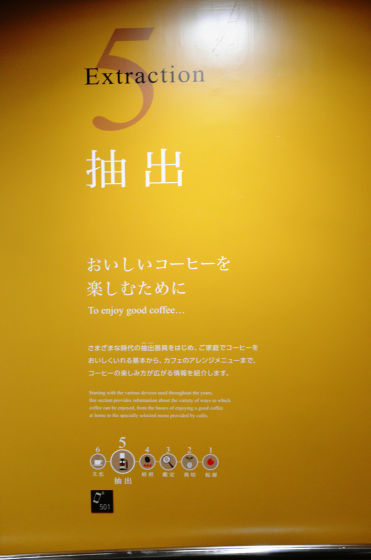 Various mills are exhibited.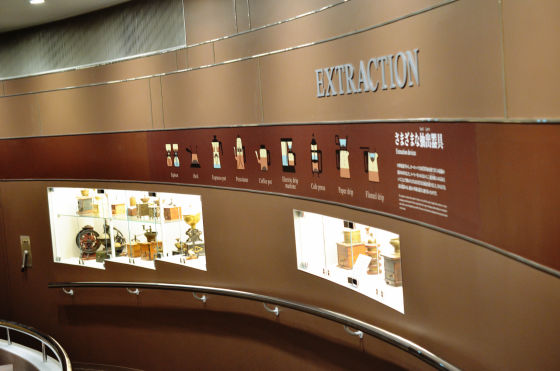 Many stylish mills that are decorated in the room as antiques are decorated.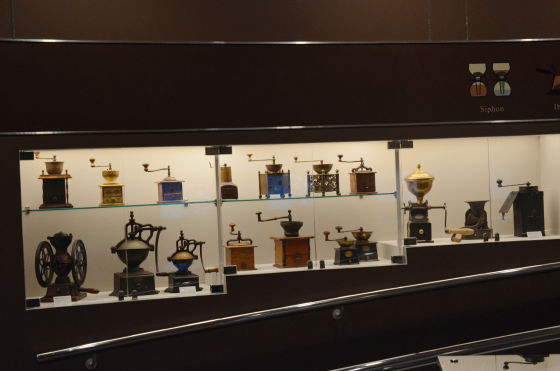 Not only Mill, but also various types of extractors are exhibited.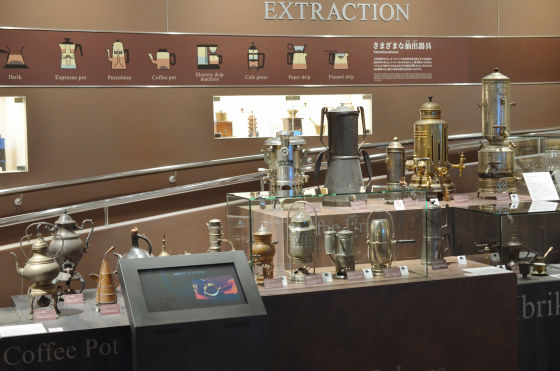 A strange form of siphon machine ... ...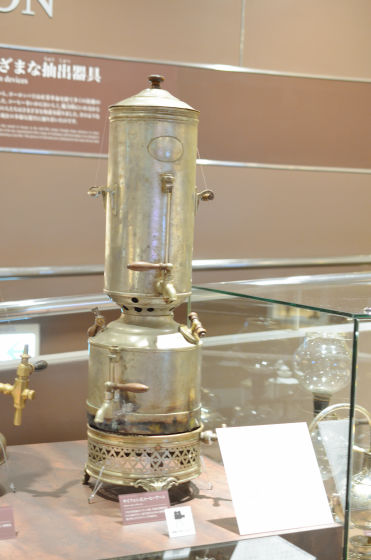 Especially for the espresso machine, quite a few kinds were exhibited.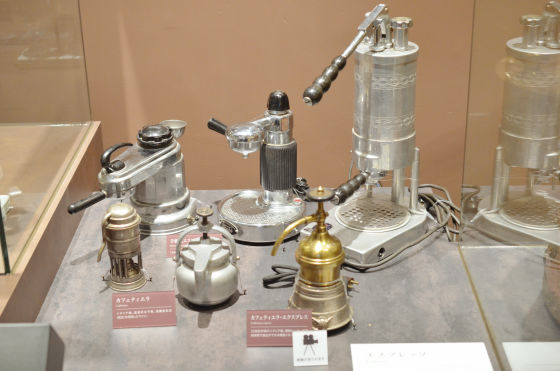 Modern extraction equipment is also exhibited firmly.



The sixth floor at the end is a floor on "culture" related to coffee.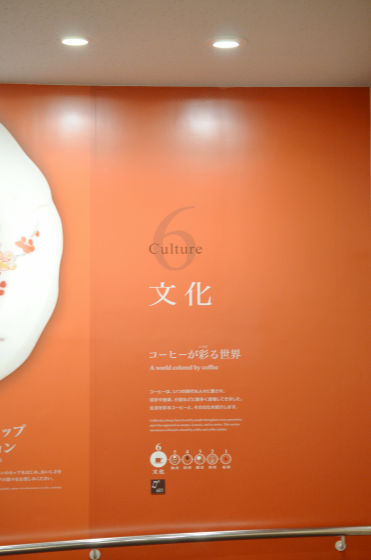 This time the coffee cup is slippery.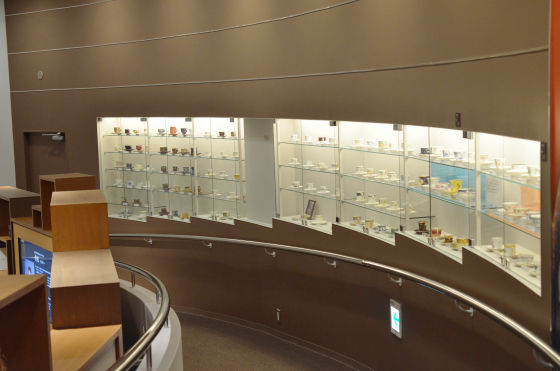 Coffee cup of Imari made in Japan which was useful in 17th century Europe ......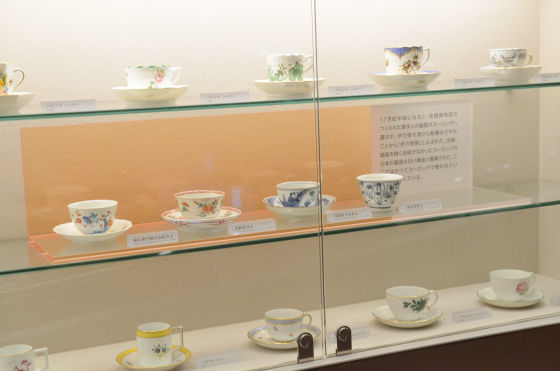 Also a stylish coffee cup made in Italy.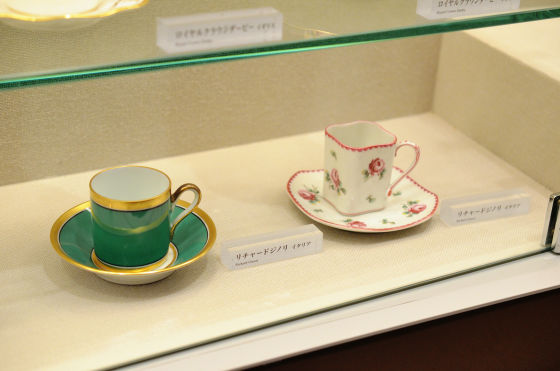 The masterpiece is a pottery coffee cup collected from all over Japan.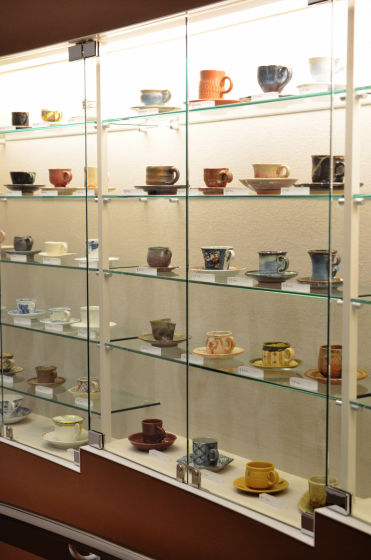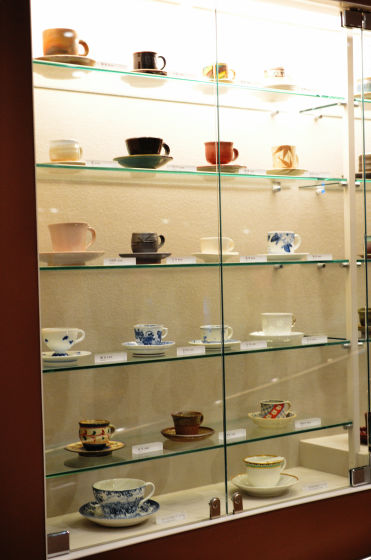 In ShizuokaA machine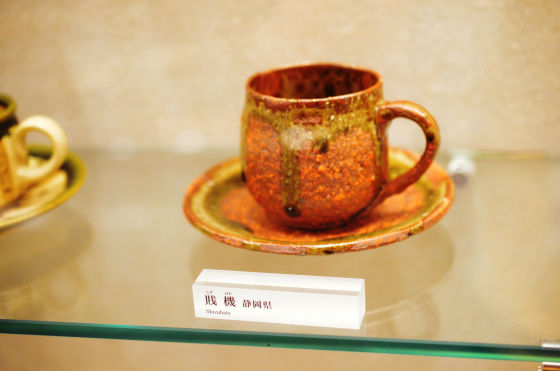 Aichi-kenTokonameA variety of pottery coffee cups are exhibited.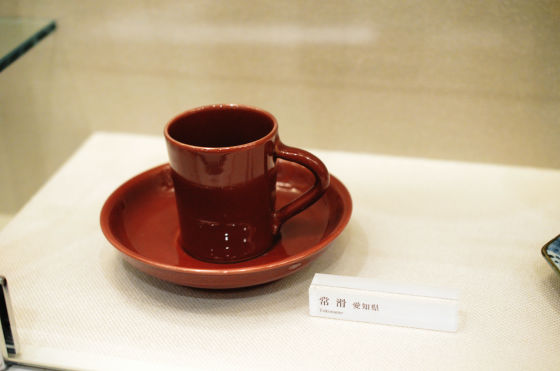 Furthermore, quotations about coffee are displayed on the whole wall.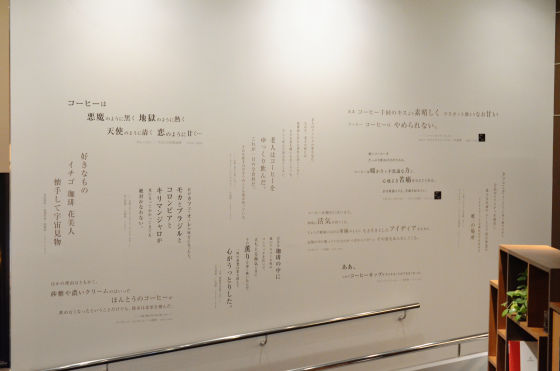 Jean Jacques RousseauA phrase in the leprosy that I left ... ...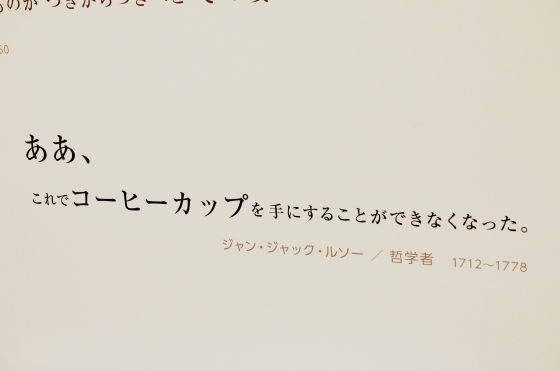 Haruki Murakami"Dance, dance, dance" lines also.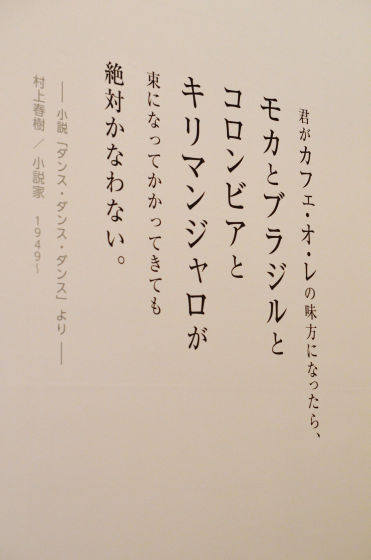 In addition there are lots of goods related to coffee.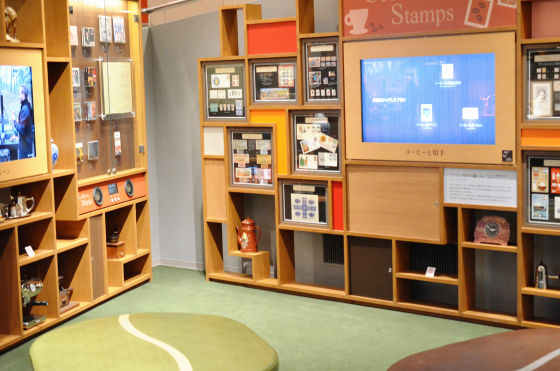 Stamps that smell of coffee and ... ...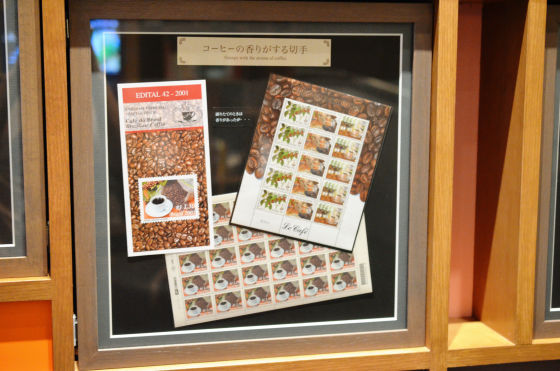 Swedish fashionable stamps where the culture of cafe is thriving as well.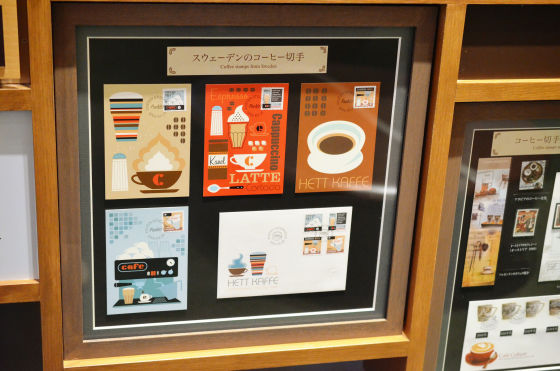 Overseas and Japanese CDs about coffee are also exhibited.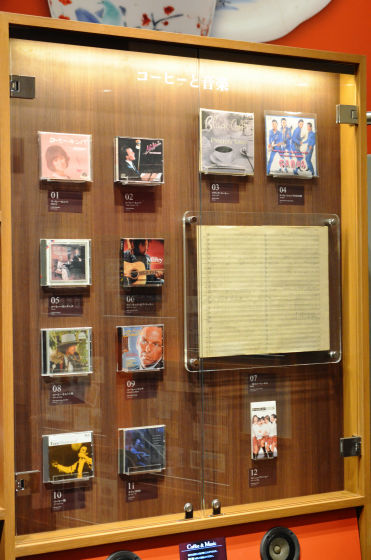 Morning Musume."Morning coffee" is exhibited until the first time.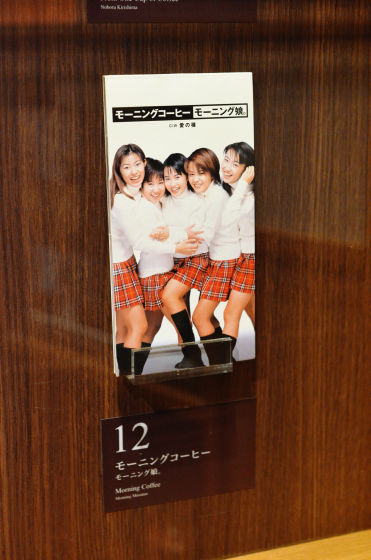 Not only coffee cups of pottery but also mugs are decorated.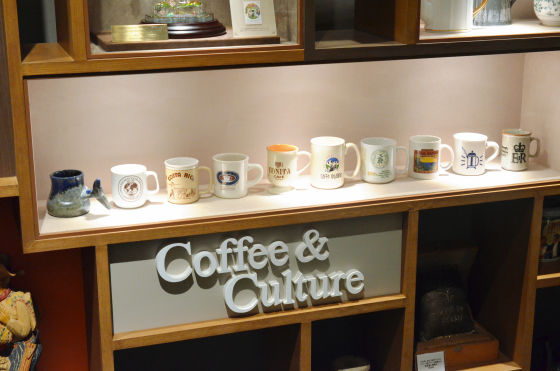 The scene of Evangelion is also the author'sAnno HideakiDisplayed with the sign of.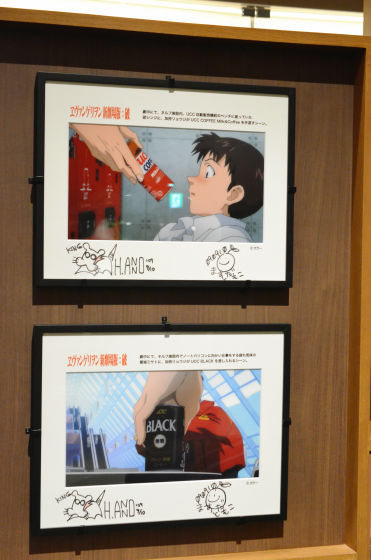 This is the end of the exhibition floor. When I finished watching the exhibit I went to the tasting section.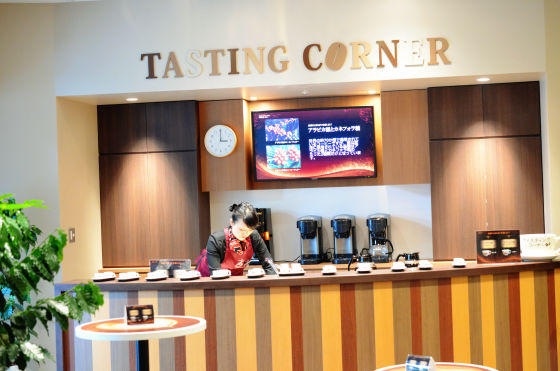 Two kinds of coffee can be drunk free on a monthly basis.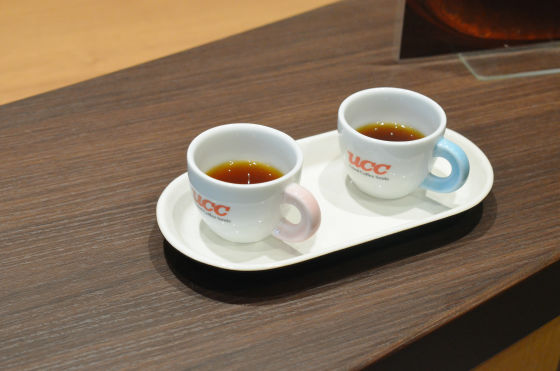 After seeing lots of coffee materials, drinking coffee is exceptional like ramen to eat after watching Ramen TV show.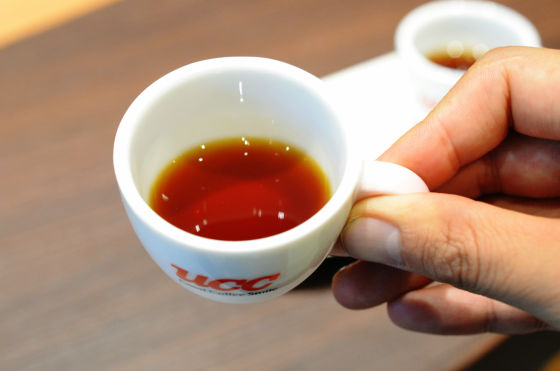 UCC coffee museum will renew open on October 1 next month. Entrance fee is adult even 300 yen including tax, it is very inexpensive, valuable materials are still on display, so if you like coffee you can be satisfied content.

· Continued
I drank legendary UCC coffee "Bull Bompowant To" 100 grams 8400 yen - GIGAZINE