Wireless power transmission technology "Cota" that enables charging anywhere in town is near practical use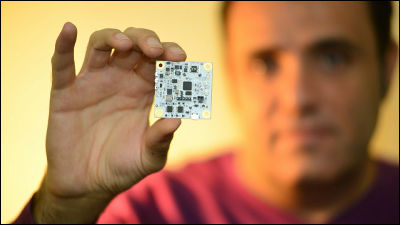 For charging such as smartphones, it is still common to use charging cables except for some wireless charging compatible models, but a surprising technology that enables charging without such a cumbersome cable "Cota"Is entering the practical stage. In the current schedule, supply of business devices will be started this year, and around 2015, consumer equipment will be on the market.

Cota By Ossia Aims To Drive A Wireless Power Revolution And Change How We Think About Charging | TechCrunch
http://techcrunch.com/2013/09/09/cota-by-ossia-wireless-power/



This technology was developed by Ossia (Osia), a venture company based in Washington State, USA. Since its establishment in 2008, it has been developing wireless power transmission technology and is a technology conference held from September 7 to 11TechCrunch Disrupt SF 2013, Cota 's presentation and the world' s first real demonstration was demonstrated.

Cota by Ossia Charges Your Devices from 30ft Away Without Wires - AOL On
http://on.aol.com/video/cota-by-ossia-charges-your-devices-from-30ft-away-without-wires-517927532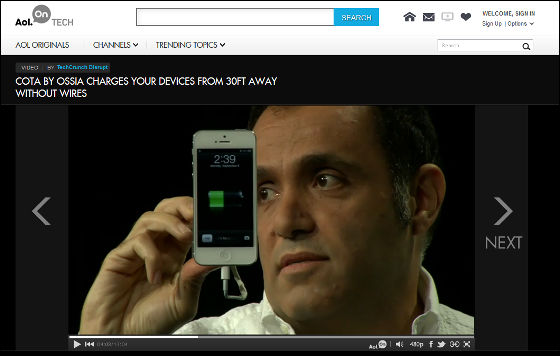 Cota, Real wireless power
http://www.ossiainc.com/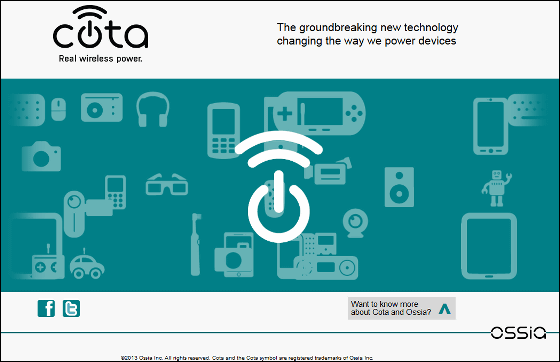 This is Mr. Hatem Zeine (founder of Ossia). We have been developing Cota for 6 years. The receiver of Cota is holding it.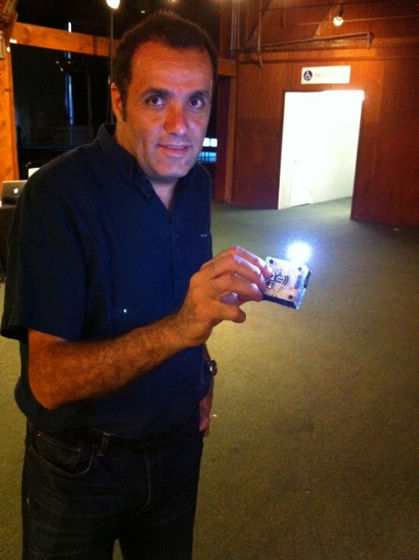 From the installed power transmitter (Charger in the figure) it is possible to transmit 1 watt of power to a receiver located 30 feet (approximately 9 meters). Since this radio wave is reflected on the wall surface, it is not necessary to see through a straight line. Moreover, it is possible to use it in a place separated by a wall.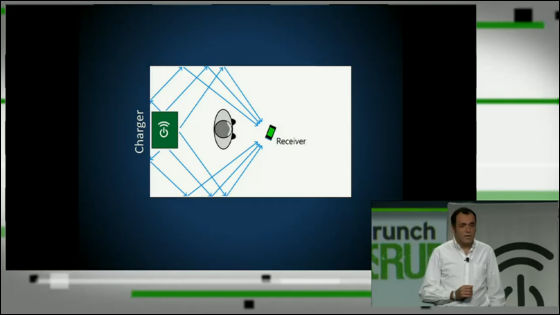 The Cota logo is drawn on the prototype machine of the transmitter. When commercializing, it will be reduced to 18 inches square (about 45 centimeters square) in size.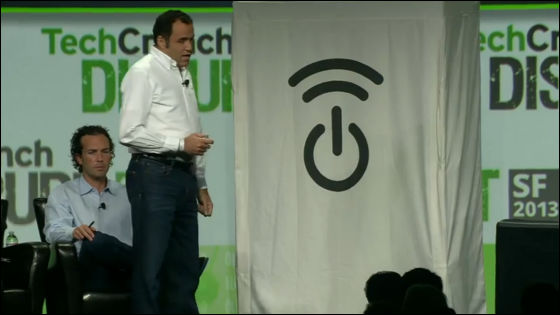 It is a demonstration machine of the receiver that is in hand. When the LED light is built in the lower part and the connection with the transmitter is completed ......



The light wonderfully struck the LED lights.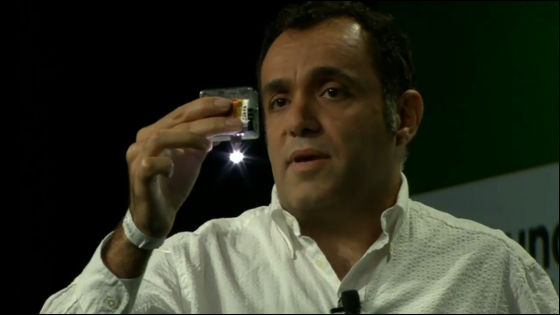 Also charging a smartphone like an iPhone ......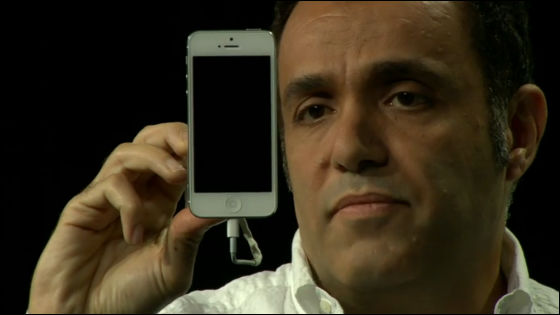 In this way possible. It is a concern as to whether it corresponds to a device that needs a large capacity power supply like the iPad.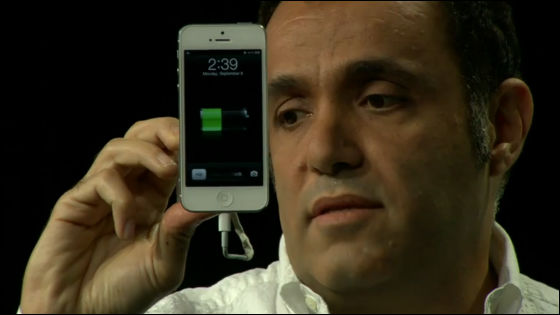 The basis isContactless power transmissionTechnology, but developed by SonyFeliCaUnlike electric power transmission in a short distance such as, it is proprietary technology to be able to transmit to some distance away, and most of that technology seems to have acquired international patents.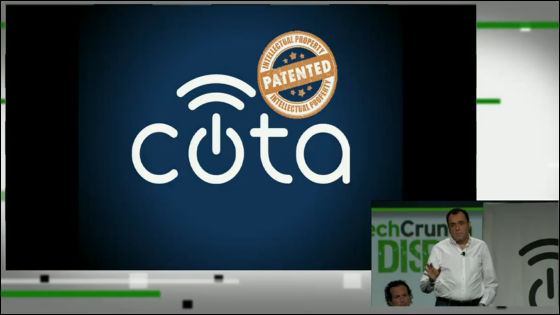 By around 2015, a type with a built-in smartphone, a type built directly into a battery, an external type dongle shape ... ....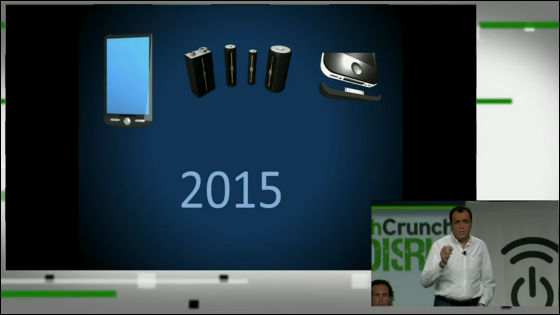 Medical equipment andWearable computer, And that it is considered to be used in facilities such as gas terminals where disasters caused by sparks are a concern.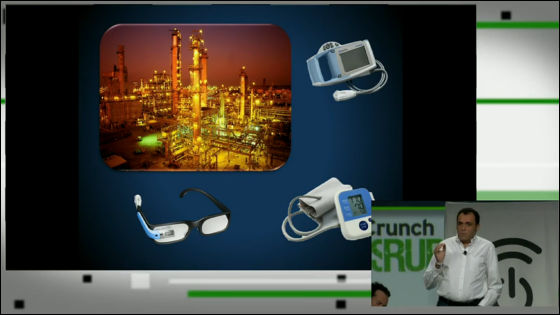 In this way, if we set up a transmitter in one corner of the living room, we say that we can deliver electricity to the corners of common houses.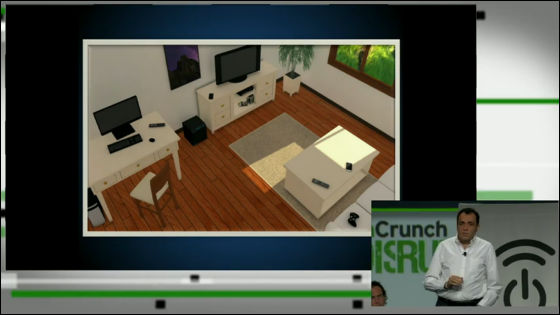 Although the price at the time of release is worrisome, the target at present is about 100 dollars (about 10,000 yen). The size of the transmitter will be about the size of a general tower type PC. Moreover, it seems that "the effect on human body is safer than Wi-Fi". When this technology is put into practical use, it becomes almost unnecessary to connect the power supply cable, so charging of smartphone is possible while it is in the bag, charging starts from the moment of entering a cafe, an office, etc. It is likely to change the way of thinking for charging so far such as being changed. In addition, it may cause a big change in the feeding method of embedded medical equipments etc.