Morinaga Milk Carried out 100th anniversary commemorative product "Morinaga milk caramel pudding"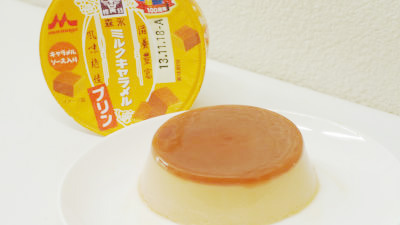 A long-selling product from Morinaga, which has been on sale since 1913, milk caramel celebrates the 100th anniversary and from September 3 (Tue)Morinaga Milk Caramel Pudding"We sell. I was bought and eaten as soon as I became concerned about Morinaga milk caramel, which is a classic snack for excursion snacks, as a pudding.

News Releases | Corporate Information | Morinaga Milk Industry Co., Ltd.
http://www.morinagamilk.co.jp/corporate/release/2013/0820_1596.html

Package is similar to milk caramel with yellow ocher sexy color tones, and caramel illustration is printed.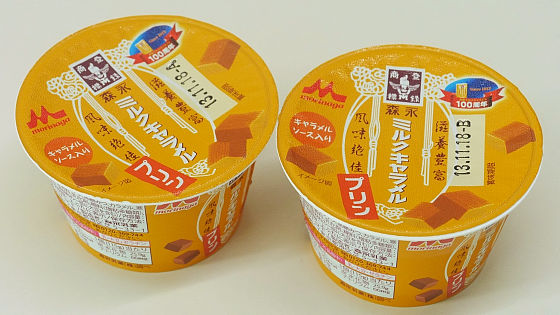 It is said that caramel sauce is contained.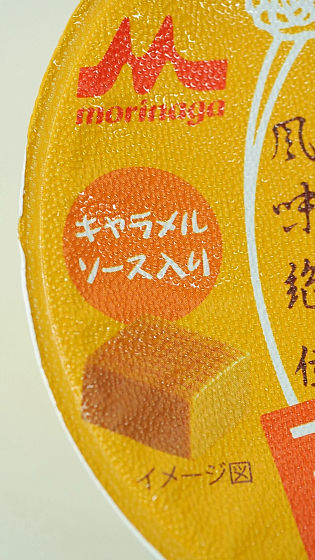 On the side is written "Morinaga milk caramel starting".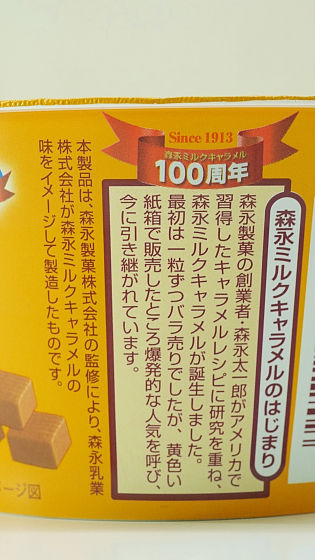 Gelatin and agar are contained as raw materials, but eggs frequently used in pudding are not contained.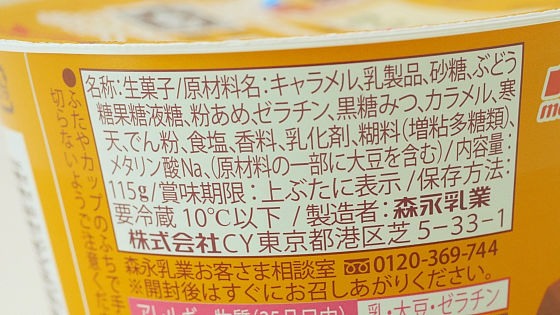 Calorie is 163 kcal. About 100 grams of rice is 168 kcal, so about the same calories.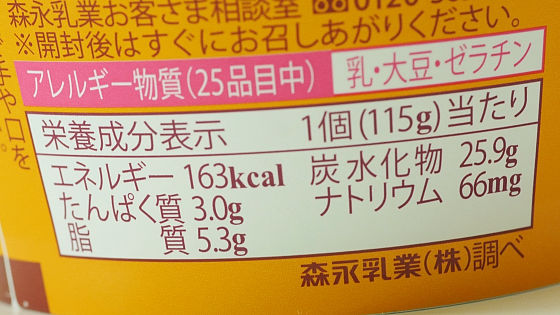 Instant opening. Morinaga Milk You can check the 100th anniversary mark of caramel.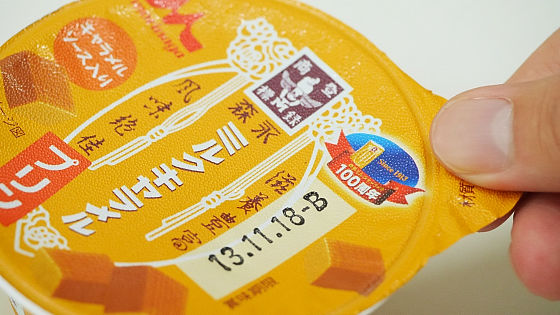 When opening it, it is more like a tea or sesame than a caramel pudding. Morinaga Milk caramel smells.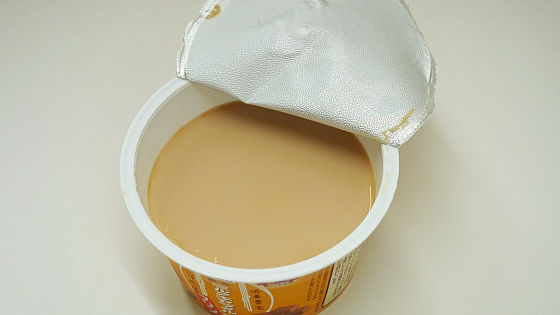 I will try to open it in the dish. It seems better to drill a hole in the bottom because it is difficult to remove the pudding from the package.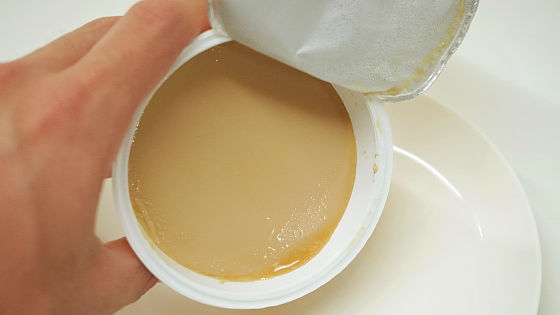 Purin with caramel sauce appeared when you moved to a plate.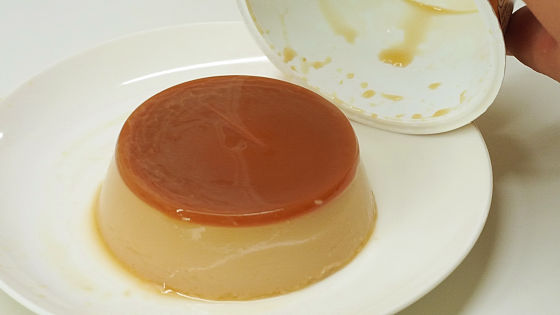 I will try to eat it though it seems to be slightly different from the image color.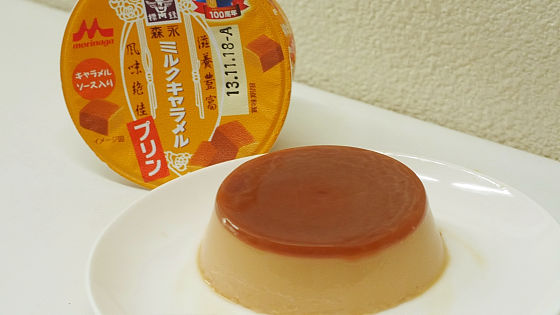 Impression that the taste of Morinaga milk caramel spreading into the mouth when eating a bite, almost became its original pudding. Despite little bitterness, the fragrance and taste of mild milk has spread, and the melting in the mouth of a pudding is also good. However, because eggs are not contained, it may be unsatisfactory for those who like custard pudding.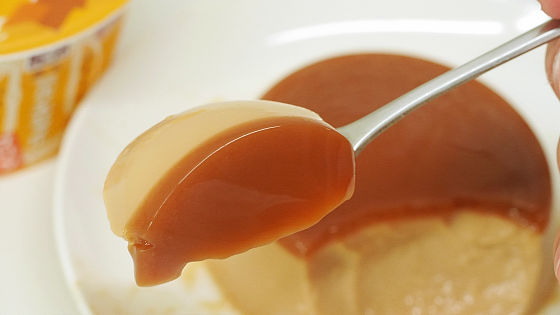 Surprisingly, the layer of caramel sauce is weaker in sweetness, the layer of pudding is more sweet. I feel the milkiness of Morinaga milk caramel in the layer of pudding.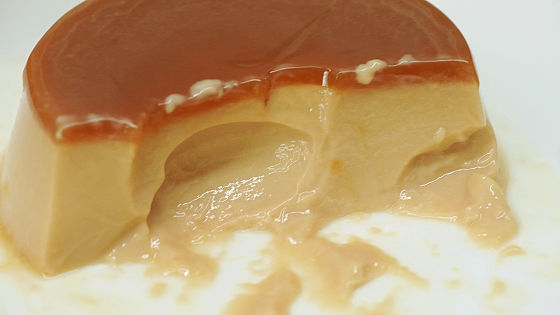 I will try to compare the taste with Morinaga milk caramel because it's no problem.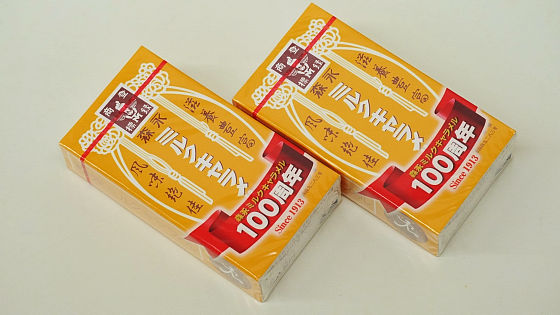 Looking at the raw materials, less raw material common to pudding appears.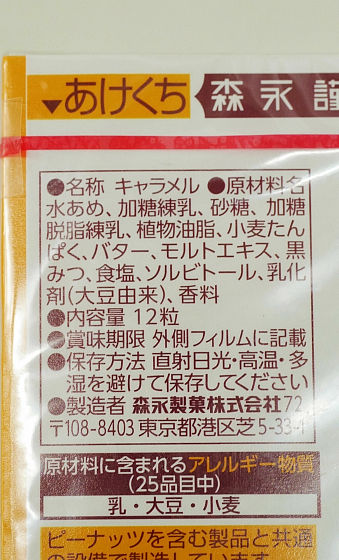 I will open it and try it.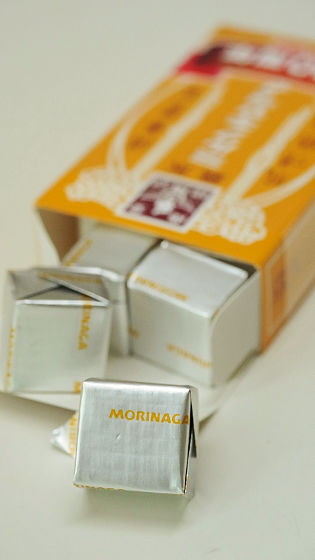 Compared with eating, caramel is naturally sweeter than pudding. The taste of milk is weaker than that of pudding, I feel the fragrance of caramel. Comparing with eating, it turns out that purines can reproduce the taste of Morinaga milk caramel which became the basis considerably. Morinaga Milk If you like caramel, you should like this pudding too.



The price is 126 yen including tax and the sales period is until December. In Morinaga, besides the 100th anniversary product of milk caramel sale, collaboration between twigs and Pino and other products is also being developed.