I really went to the "clairvoyance" of Jiro system chilli chinese of the masterpiece with deep power and ate it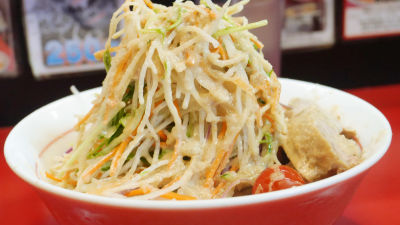 A clairvoyant is a famous shop with a luxurious cooker chilling, but FamilyMart's "Chilly Eye supervised Neo chilled ChineseWhen I ate, I was unable to experience plenty of plenty at all and I ate shoulder watermark, so I actually decided to go to the store and try it.

Senrigan - Meguro-ku, Tokyo - Ramen specialty store, Chinese restaurant | Facebook
https://www.facebook.com/senrigaaan

Arrived at a clairvoyance. The shop already has a queue.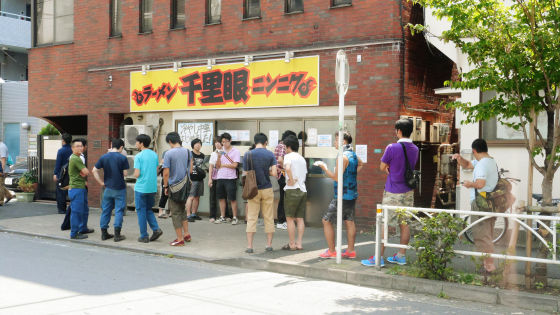 Signboard written as "ramen clairvoyant garlic" with impact.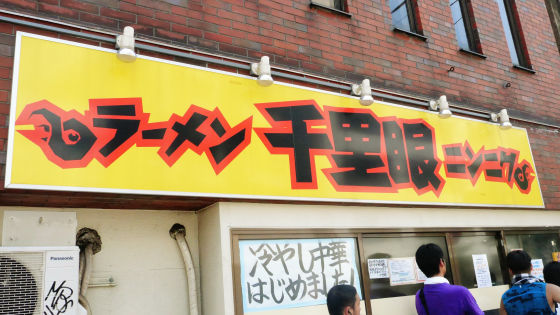 Summer-only chilled chicken begins.



The outdoor unit of the air conditioner in which the smell of superb fat drifts.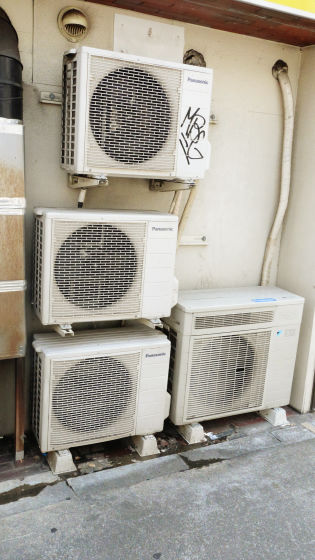 I decided to line up in the queue.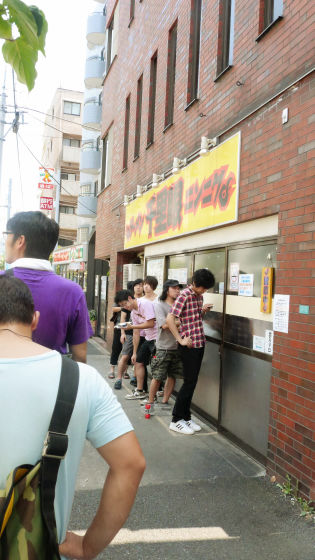 I entered in a queue of about 20 people with about 1 hour waiting time. As not only offering chilled Chinese dishes, but also providing various menus such as ramen and pig chilled, the rotation seems not to be very good. This time"Chilled Chinese (680 yen including tax)We ordered.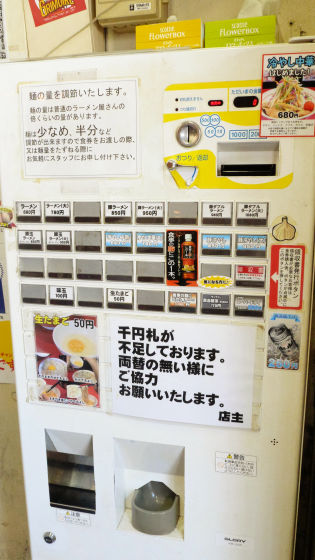 The chemical seasoning used is Gruace.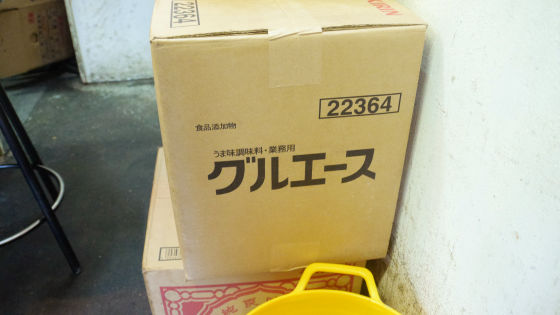 When I arrive at the seat, I have attached a picture of a chill chinese game. Expectations that will increase to a terrible appearance.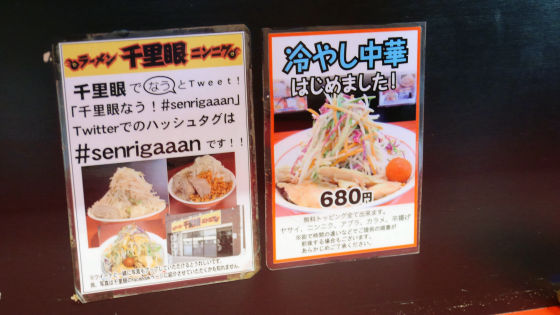 Ramen JiroYou can do free topping like. In this time I tried ordering spicy fried with yoshaimi · Abra · Karame · another dish.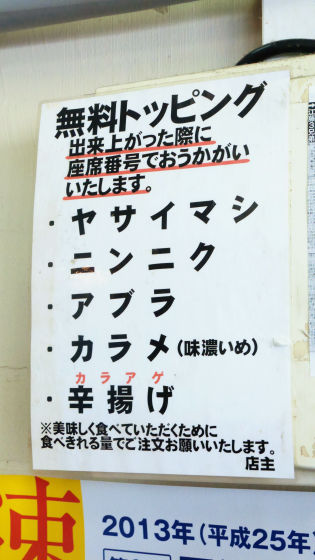 Chilled Chinese cuisine arrived. Because it is increasing vegetables considerable force.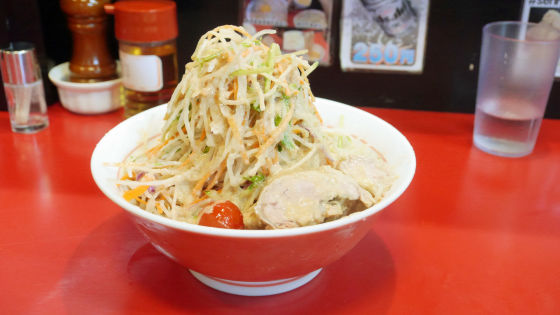 The amount of vegetables that I do not think is very chilled.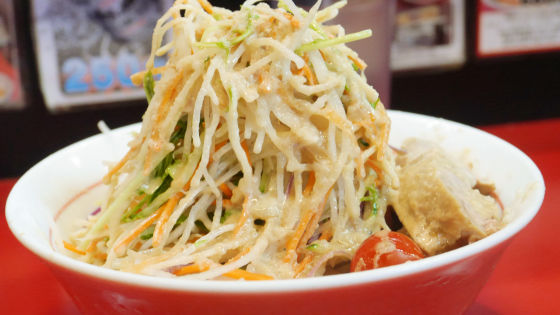 Abra is abundant from the top.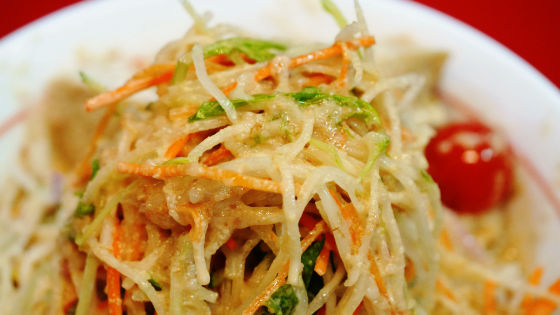 Abra is greasy and vegetables do not look healthy at all.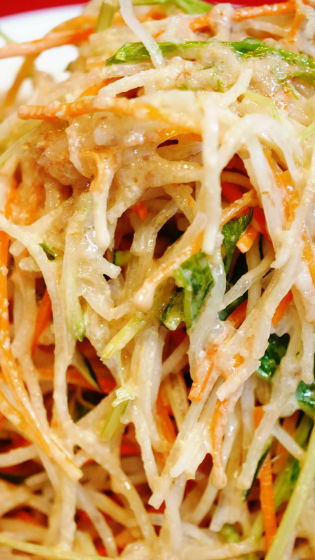 Large chicken barbecued.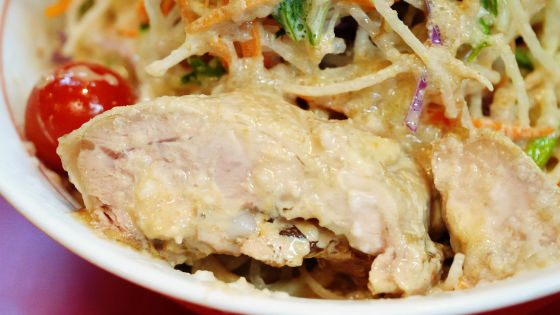 Red of mini tomato stand out. I decided to eat it.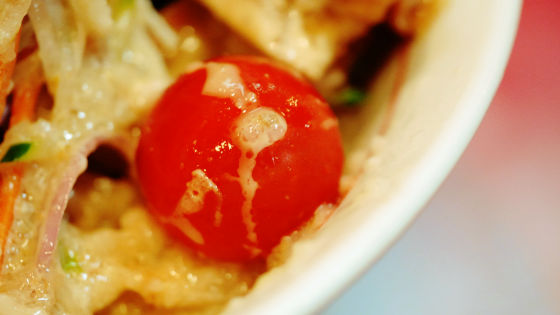 It is just overwhelmed from the first mouth for chewiness of abalone and garlic and noodles made with mushrooms. Abala garlic 's taste spreads in the mouth · Abra tangled in the tongue and mouth, as if a little bit of mayonnaise was thrown in the mouth. Because Abra is strong, I did not feel the taste of soy sauce so much.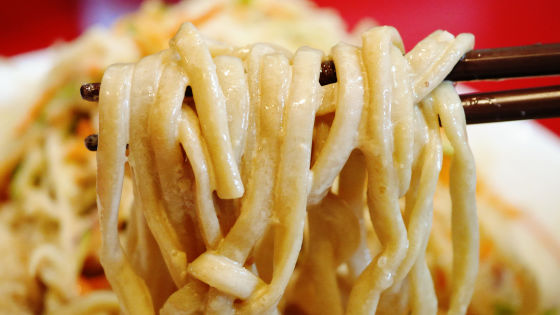 Not only the noodles but also the vegetables are many, but at first it can enjoy the texture of Shakisaki, but when you sink in the soup it will be Betchobecho, so you can only use it for chopstick rest.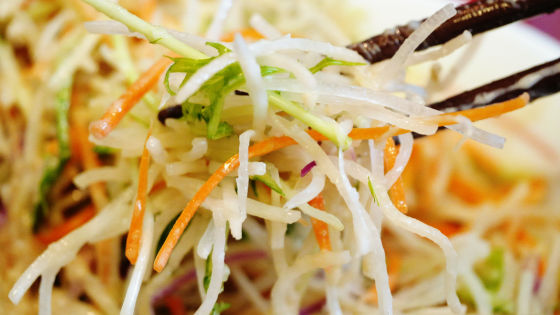 In any case Abra is too terrible, my mouth will not rest.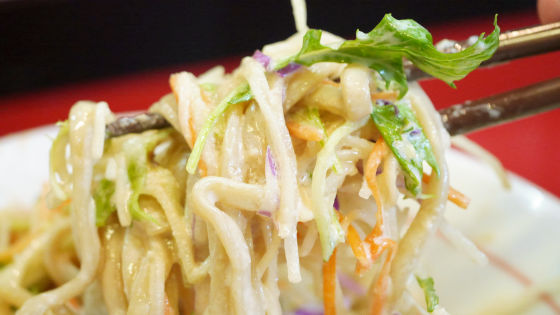 Put the frying to change the taste.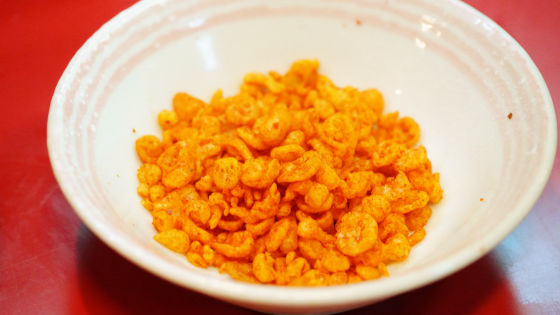 It seems that the original Abra is so terrible that it seems to be a little bit hard, but I do not think the feeling is paralyzed or changed.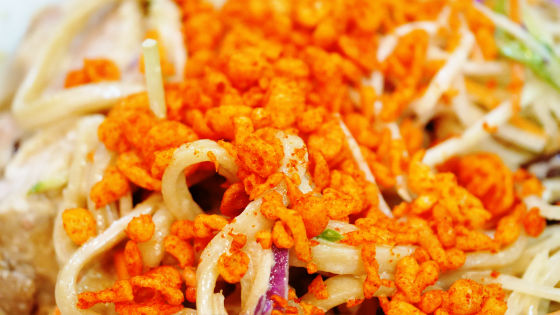 Eating forward is like this. If you eat, your body will be blamed for the amount and Abra so much to eat.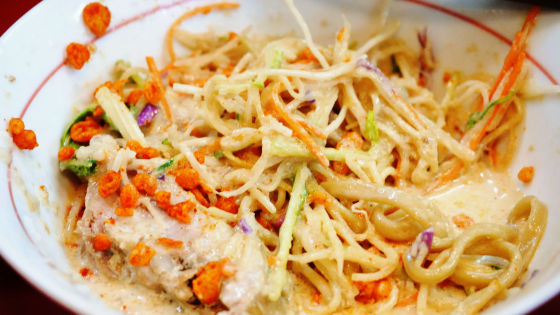 The bottom of the bowl is white sea of ​​Abra.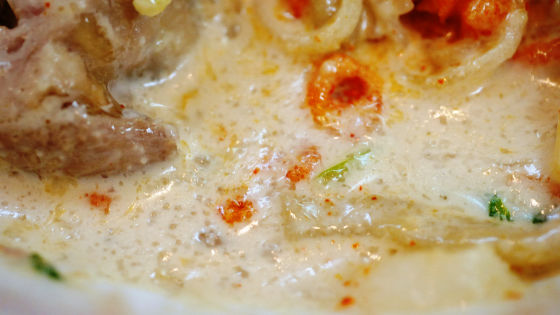 Even though I eat vegetables, I can not stop chopsticks at all, so I feel grateful for the presence of refreshing tomatoes very much. It is extremely important at which timing to eat mini tomatoes with only one grain.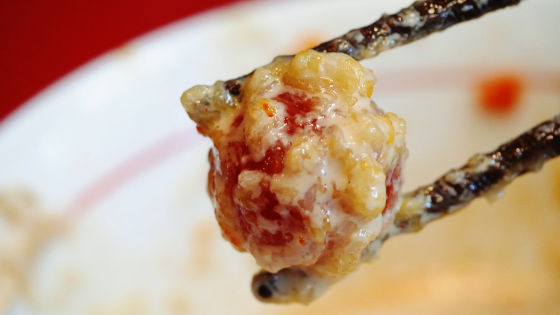 The chicken barbecued by Abra is superior to the taste of chicken by the taste of Abra.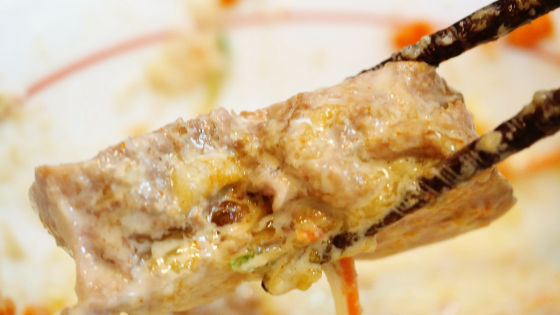 Completely completed at last. Although I did additional topping, it is totally different from Famima version.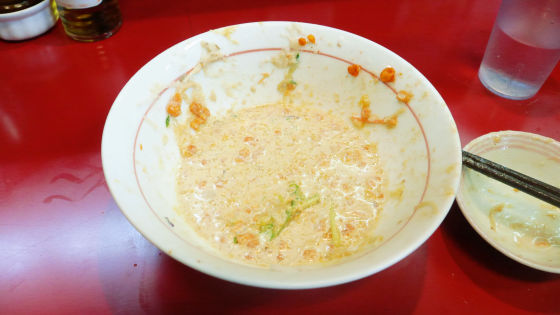 Chilly Chinese china is said to be Jiro, but it is a different taste from Jiro. The cold shochu has finished in the last weekend of September for about two years, so people who want to eat should go to the store earlier.