Dr. Banana of Ecuador talks "Why there is no banana hunting in the banana"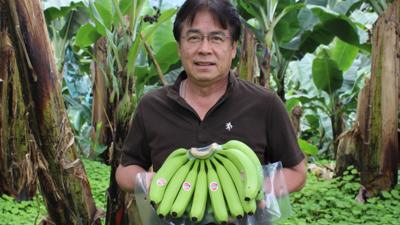 Speaking of Ecuador is the world's largest exporter of bananas, but there are some Japanese who run banana plantation in this place. I bothered Mr. Masahiro Tanabe's farm, who said "Banana is all of herself", and they taught us all about unexpected bananas.

World newspaperA special reporterKeihito Kiyais. I am around the world, I am currently in Quito, the capital of Ecuador. Let's go down south of Central America from Mexico 4 months and a half finally I was able to enter South America.

Quito is around here

On a larger mapRoute of travelShow

The old quarter of Quito is registered as a World Heritage Site.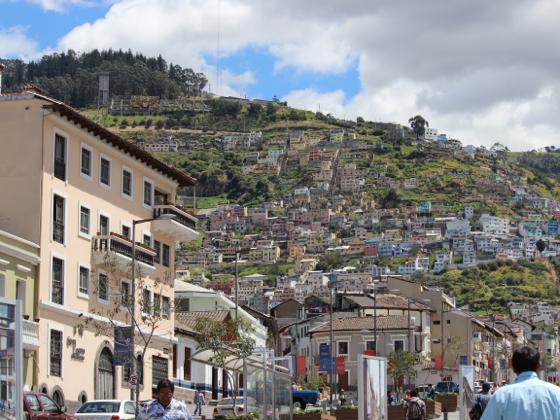 And Equator when speaking Ecuador! It straddles the northern hemisphere and the southern hemisphere.



Mr. Masahiro Tanabe migrated to Ecuador at the age of 16 and started to cultivate bananas since 1991. We are exporting banana of particular commitment made by cultivation method called natural recycling farming method, struggling for banana cultivation for more than 20 years. Mr. Tanabe's banana is known as "Tanabe plantation banana" brand and is a popular banana in Japan.

"Tanabe Farm" is in the town of La Concordia in Esmeraldas, 4 hours by bus from Quito.

View Larger Map

Welcome to Tanabe Farm!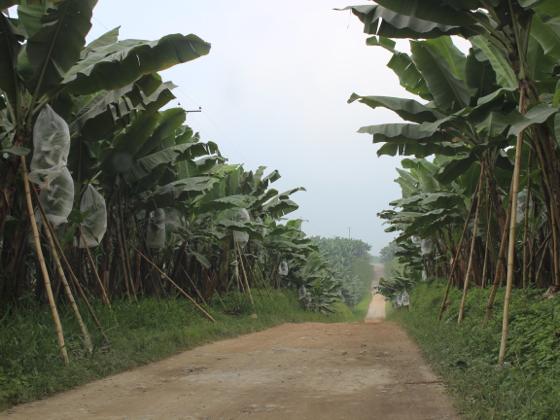 Everything ...... Banana !! A man's romance drifts in the vast farmland of about 300 hectares (about 70 Tokyo Dome).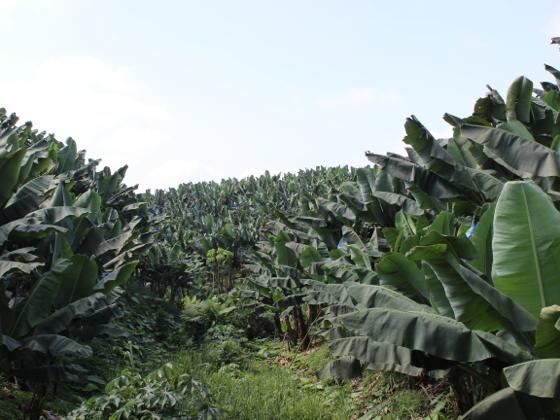 Bananas account for about 60% of the imported fruits in Japan, which accounts for about 60% of the total, and I am convinced that there are bananas everywhere in the whole year. I got Mr. Tanabe to inform me of the plantation about Dr. Banana.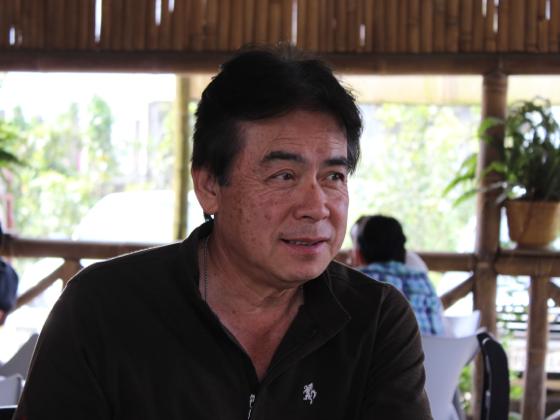 Commitment of Tanabe plantation "grows in a natural form" banana. As weeds are not used at all, herbicides and soil disinfectants are not used, so weeds grow thick. I feel comfortable as if I were in the forest.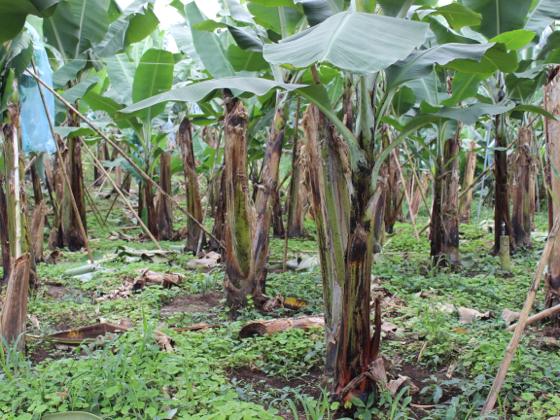 The banana moves the plantation while changing generations, such as the child stock (middle) when harvesting the parent stock (right), harvesting the child stock, the senior stock (left), and so on. After each harvest, the trees are knocked down.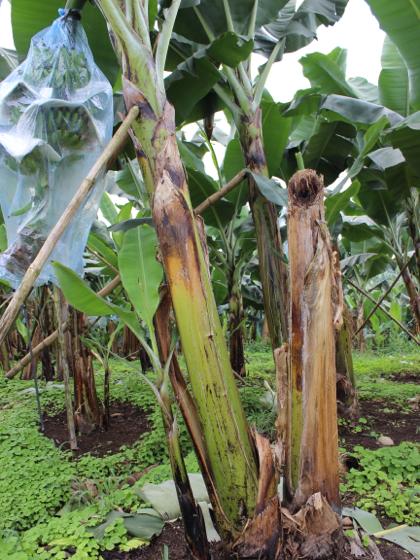 Bananas are the biggest grass fellows in the world. What looks like an annual ring is what leaves overlap.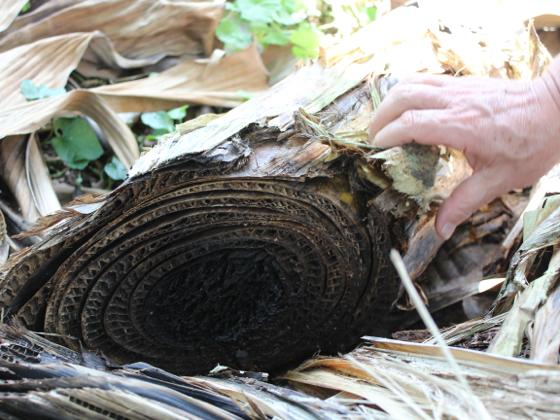 Buds of banana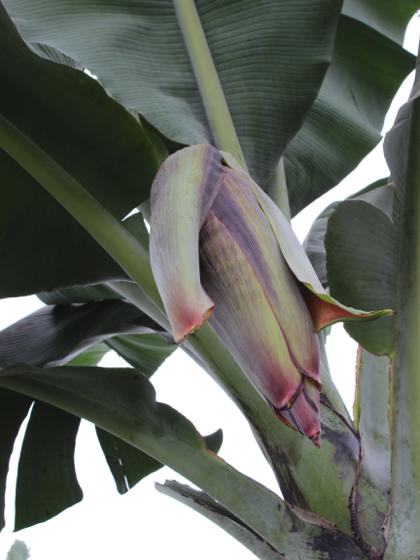 Speaking of banana, I think of a curved shape, but it does not mean it is bent from the beginning. The one that was growing downward at first is gradually bent by the action of the hormone activated by receiving sunlight.



In order to protect bananas from insects and birds, we carefully cover the vinyls one by one.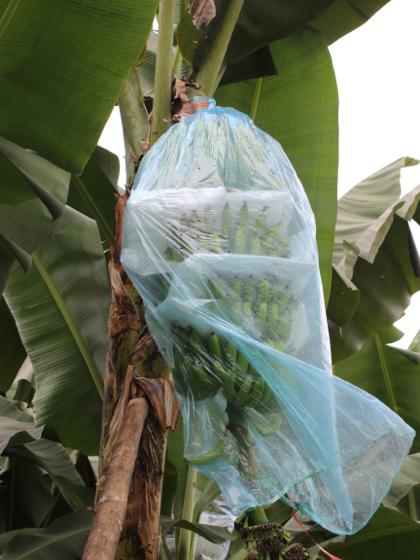 Tanabe asked Mr. Tanabe how to taste delicious banana, "I do not understand honestly by just looking (lol) Banana is said to be sweet and delicious when sweet spot (brown spot) comes out Personally, I prefer people who are somewhat bluish and sour, but please also try everything! " To preserve banana deliciously, it is recommended to suspend it with a commercially available banana hanger that can be purchased even at 100 or so in a well-ventilated place not exposed to direct sunlight.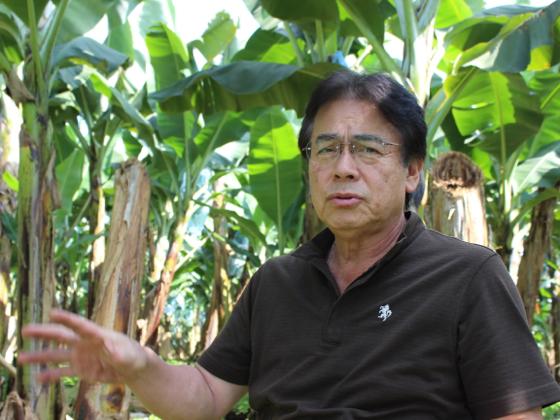 Tanabe plantation sticks to soil as well. We grow earthworms using bananas, scratched bananas, stems and leaves etc. as baits and produce compost.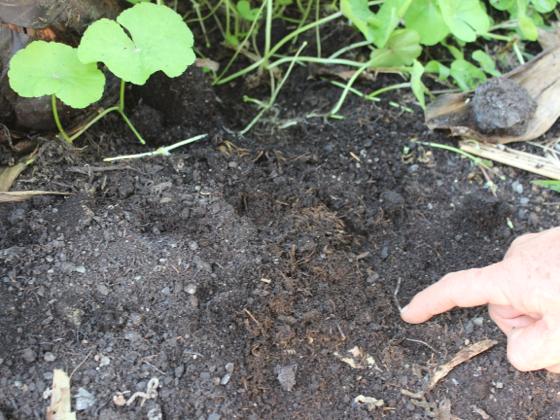 It is a production place of earthworm compost.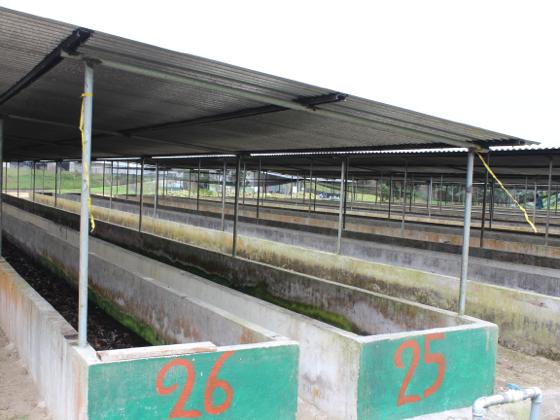 This is……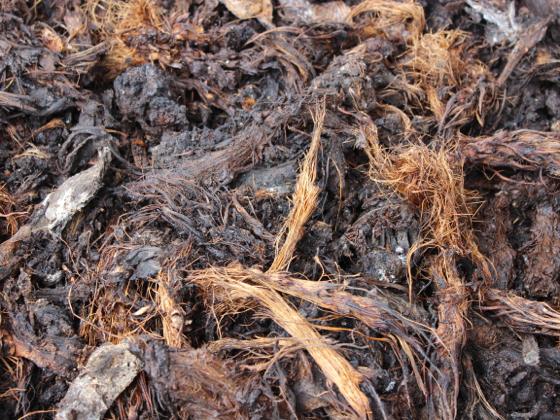 With the power of earthworms ......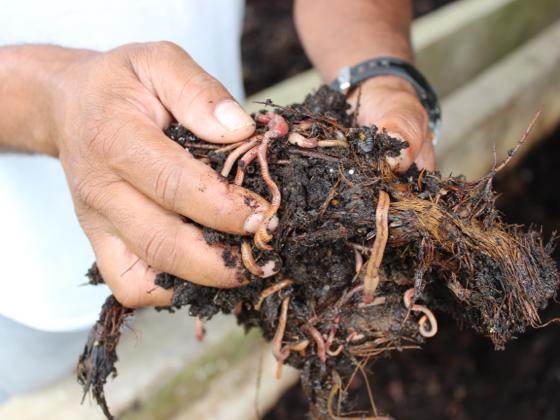 It turns into a good compost. It is said that it will take about half a year to become like this.



Many bananas that are out of specifications and can not be shipped to Japan due to scratches are reborn as fertilizer. Banana that should be able to eat if it is original ... ... It is a bad habit in the Japanese market that sticks to color, shape and size excessively.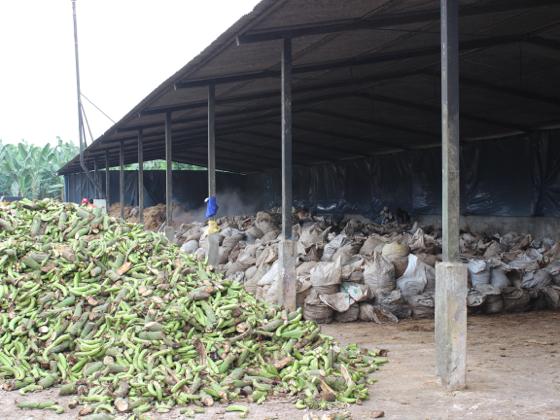 Carbohydrates and carbohydrates contained in bananas contain things that are absorbed immediately after eating and become energy, as well as things that gradually turn into energy over time. It is a "miracle food" that combines immediate effect and sustainability.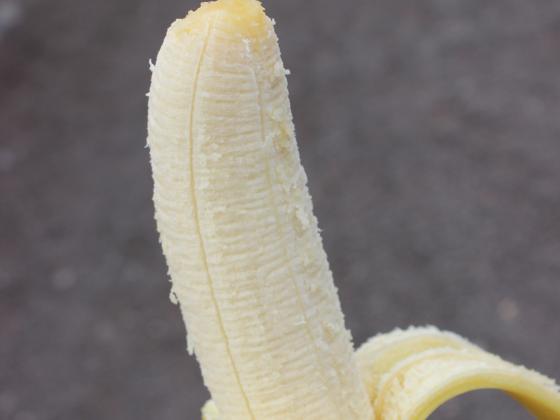 I will carry the banana to the factory using the rail that is stretched in the farm.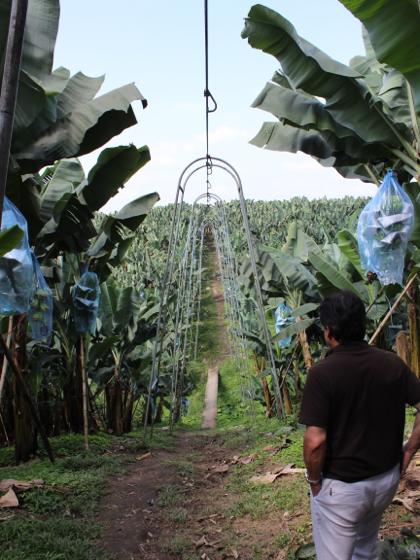 There are also 30kg to 45kg one by one. By the way, even if you go to the banana production area you can not "banana hunt". Bananas are shipped separately from the tree while the fruits are always blue. If you keep on growing on trees, it will be difficult for real saccharification to start easily, so it will not taste.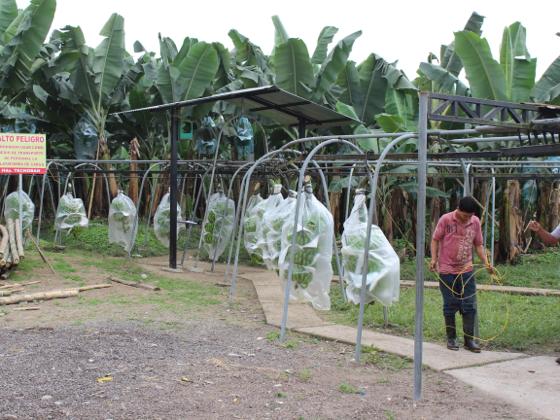 Check the quality and quality of bananas. Those ripening at this point can not be exported to Japan.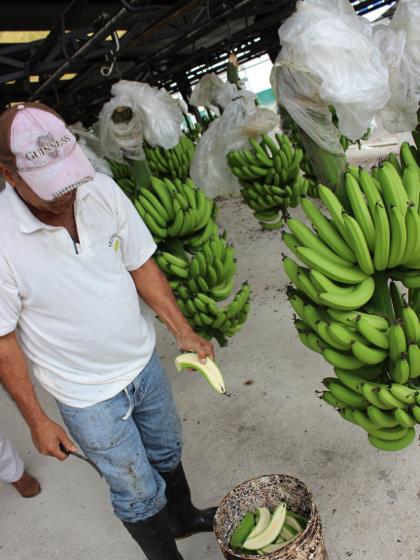 Picking flowers ......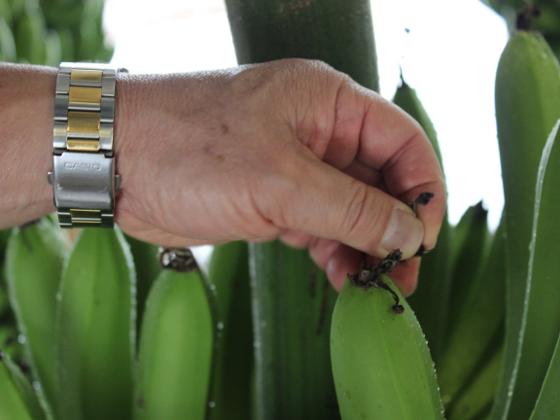 I will cut it off the tassels.



There are two theories that the origin of the banana originates from "banan" meaning "fingers of limbs" in Arabic and "banea" meaning "plural fingers" in the language of West Africa is.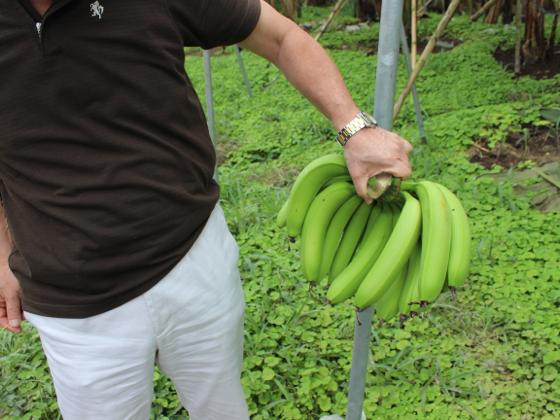 Water washing banana is the first thing to filter water pumped from the basement and further sterilize ozone.



It is cut into more moderate number ... ....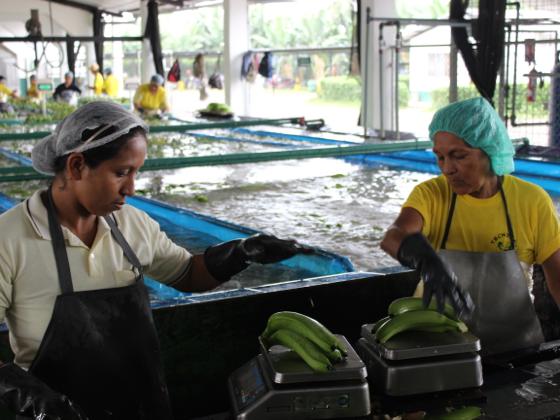 It is carried to the packing line.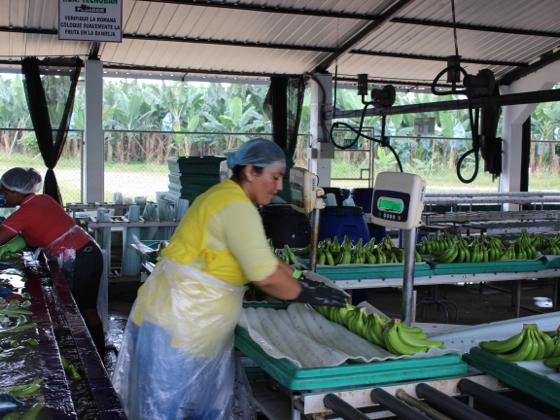 To the banana put in the tray ......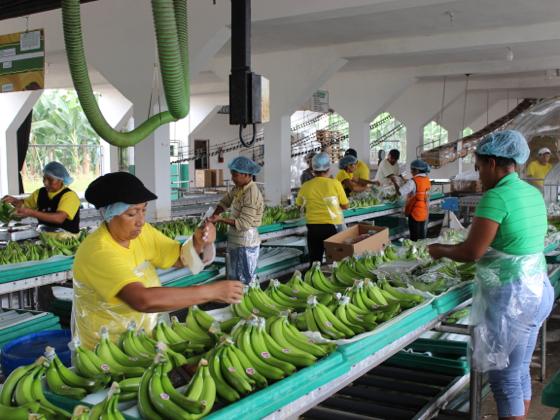 As a proof of security safe, Tanabe plantation stickers are affixed.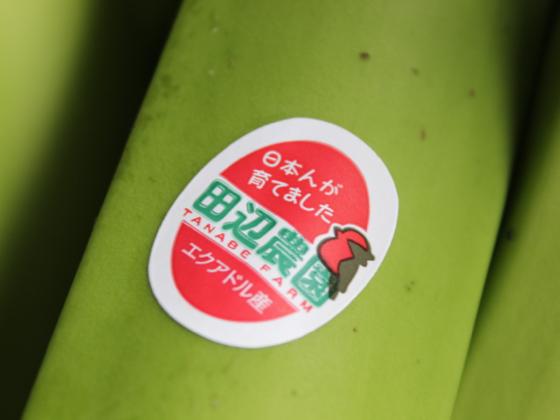 We will pack the puzzles as if they are assembled ... ...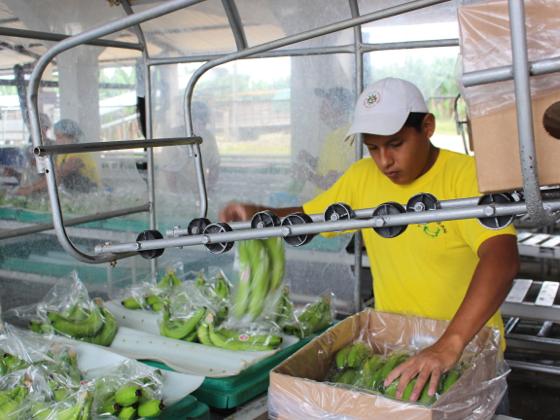 Vacuum packing prevents bananas in the bag from mature.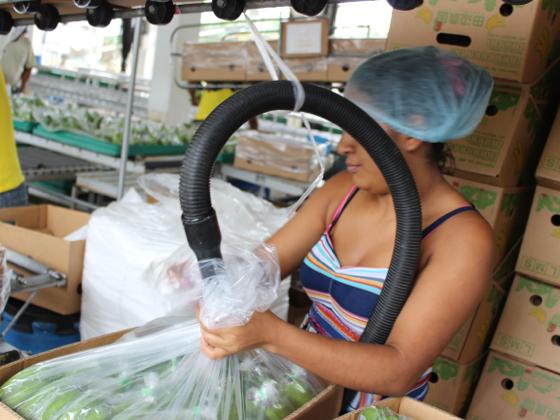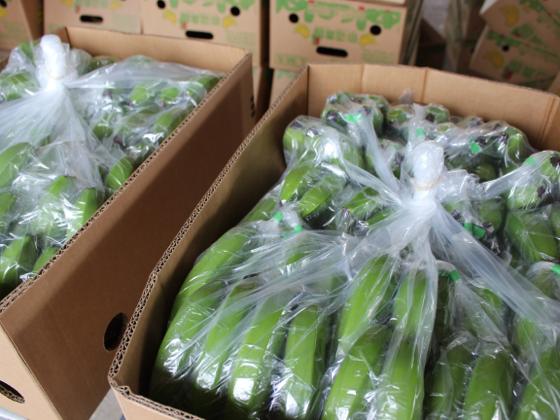 Cover the cardboard with a lid ......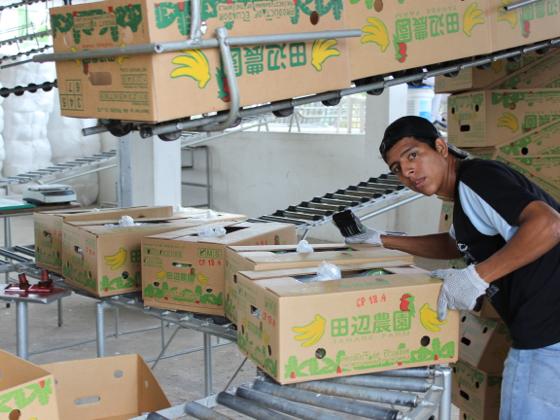 I will place it on the container.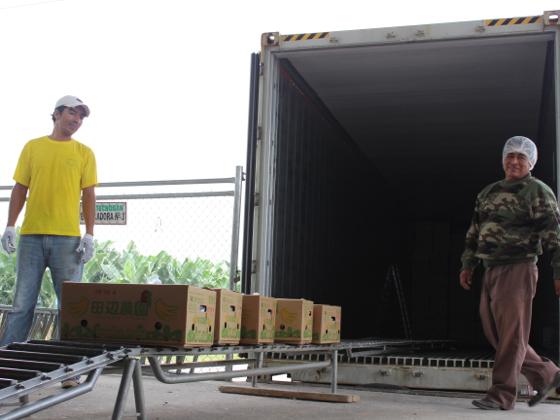 In this way, delicious bananas can be delivered to us.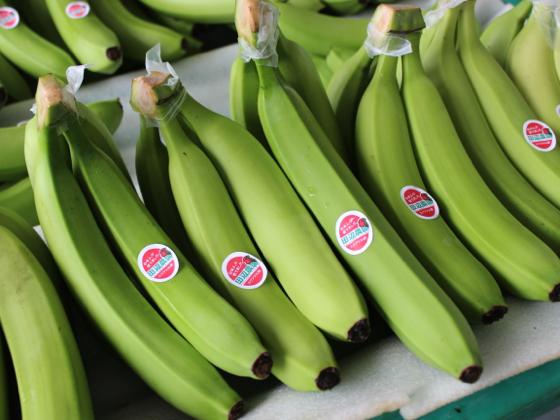 "The difference between bananas born in nature's activities and industrially mass-produced bananas is like spring and distilled water, which is the same H2O but the taste is quite different, is not it? I would like to have a banana full of overflowing fruits once everyone! "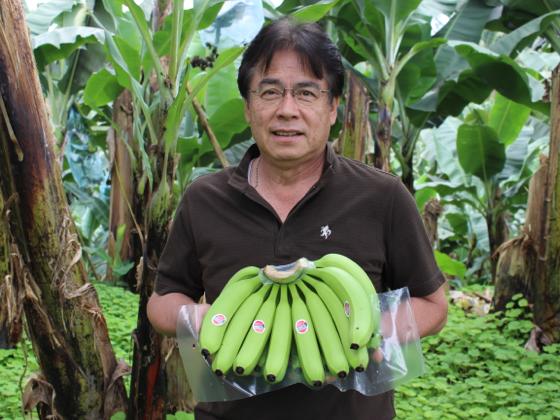 "Tanabe plantation banana"Is sold in Lawson, Ito-Yokado, Maruetsu, Seijo Ishii, Life, Okuwa and so on.

Although it is a familiar banana, I was surprised that there are many things that I do not know unexpectedly as "such a banana!" Eating a "banana at Tanabe plantation" while thinking about Ecuador is one pleasure after coming back to Japan after the trip.

Sentence / coverage: Keihito Kiya
http://kiyotani.com

Supervision: World newspaper
http://sekaishinbun.net