Movie that watched Walt Disney himself told "Seriously talk about making Oz's movies"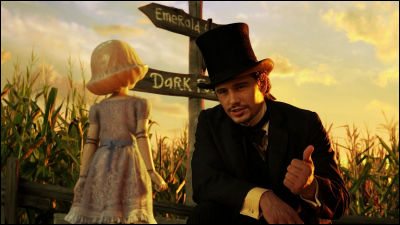 The movie released in 2013Oz Beginning BattleIsThe day before the wizard of Oz painting until a man becomes a great legendary wizardwas. "Oz" is a work that Walt Disney himself has a thought, and a movie which was talking hotly to children as "to make a movie of Oz" has been released to the public.

Walt Disney himself speaks "Oz" movie hotly - YouTube


Although it was Walt Disney who was eager to make "Oz" a movie since 1937, it was not possible to produce it because another company had ownership rights to movie. However, Disney does not give up on the dream of making Oz, and in 1950 he made "Cinderella" hit and in 1954 it succeeded in acquiring the copyright (movie making right) of "Oz".

Originally it seemed to have been scheduled to broadcast on television, but changed to a feature film musical film because it was too big. This is"Rainbow Road To Oz"is. Although Disney which advertised on television with children called mouse keitia, this movie is unfortunately not produced. Still, the passion for Disney's Oz never got cold and continued to make Oz's plan in other areas.

The story of the present studio took over the Disney's enthusiasm is the 2013 movie 'Oz Beginning Battle'.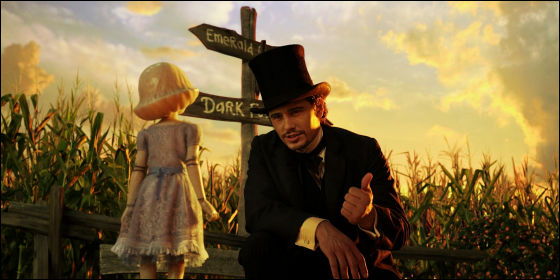 Poster 6 characters poster characters. From the left, the top row is a young magician, Oz (James Franco) who is self-centered but still attractive somewhere. Love peace, combines kindness and strength Grinda (Michelle Williams). Guardian of Emerald City with a mighty magical power Evanora (Rachel Wise). The lower row is Evanora's sister who is a naive naive Theodora (Mira Knis), the guide to the adventure of Oz, the winged monkey Fininy and the evil witch attacked the orphan's pottery The girl of the unidentified, the green witch of the unidentified.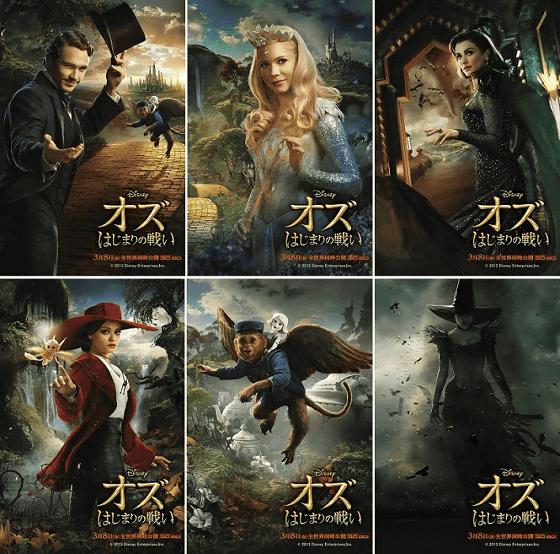 Rachel Weisz as Grinda, James Franco, Oz's role, Sam Raimi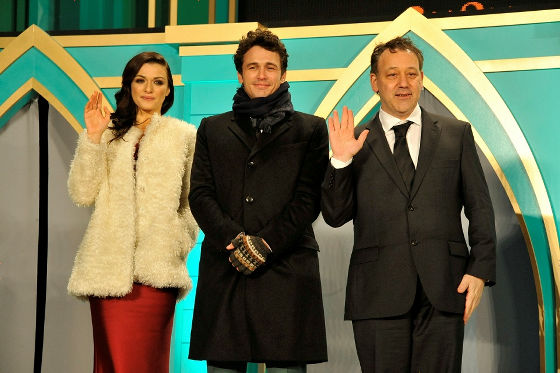 Blu - ray & DVD will be released on August 2nd and on - demand delivery will also start.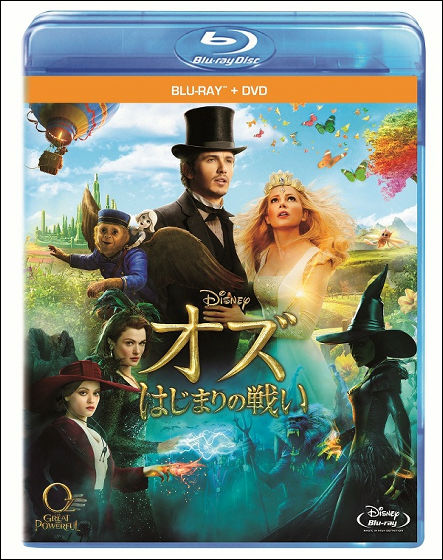 © 2013 Disney