Costa Rican cosplayers who can not help feeling the patos to Japanese anime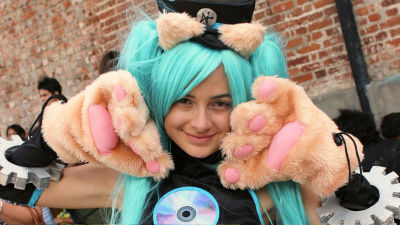 Speaking of Costa Rica, I am a beautiful woman named "3 C" with Colombia and Chile, but I met cosplayers who are said to be "Central America One Attraction" at the Costa Rican animation event.

Hello!World newspaperA special reporterKeihito Kiyais. I am around the world, now I am in San Jose, the capital city of Costa Rica. Finally the end of Central America has come to an end, and during this month we plan to enter South America from Ecuador.

This time around San Jose

On a larger mapRoute of travelShow

In Costa Rica there are two big animation events "KAMEN (mask)" and "MATSURI (festival)", and accidentally I got the information that "KAMEN" will be held during my stay.

A poster that got to know "KAMEN". It was set up in the town.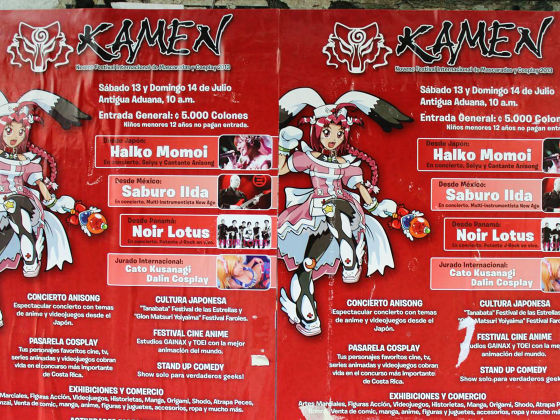 Speaking of Costa Rica ...... A beautiful woman called "3 C" with Columbia (Columbia) and Chile (Chile)! Besides, since I entered Central America, I was told that "Cosplayer of Costa Rica is one of Central America", so it seems that this can be expected.

"KAMEN" was held at the cultural center which is under the jurisdiction of the Ministry of Culture and Youth.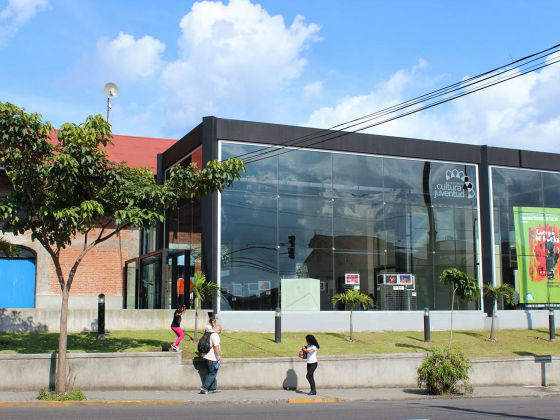 Despite being one hour before the opening, there are more than 100 rows.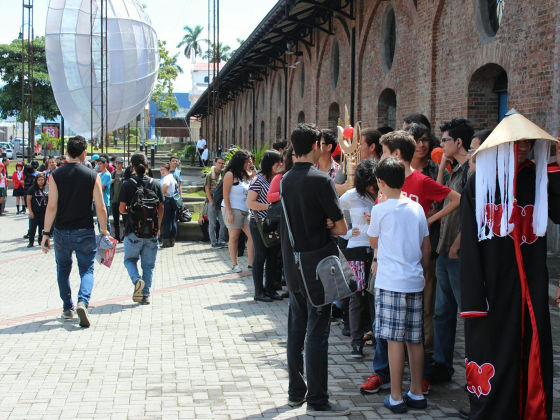 The tickets are free pass for 1 day and it is about 1000 yen.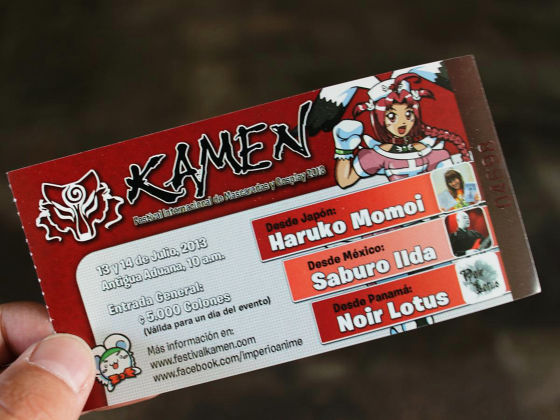 When entering the hall ......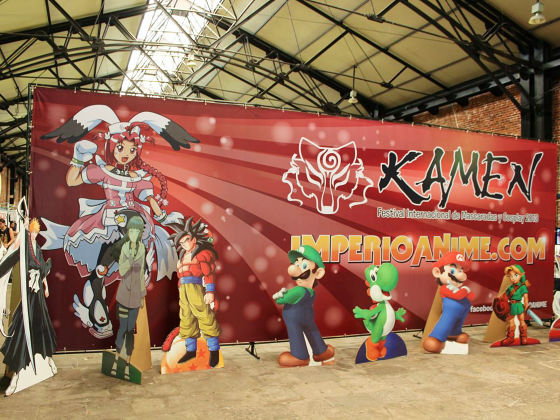 I am talking about you!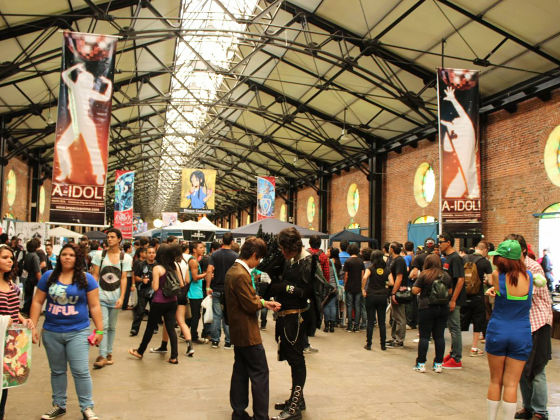 Let 's go and see the rumored cosplayers!

From "ONE PIECE", Monkey · D · Luffy aiming for the King of the Pirates. The pose is decided.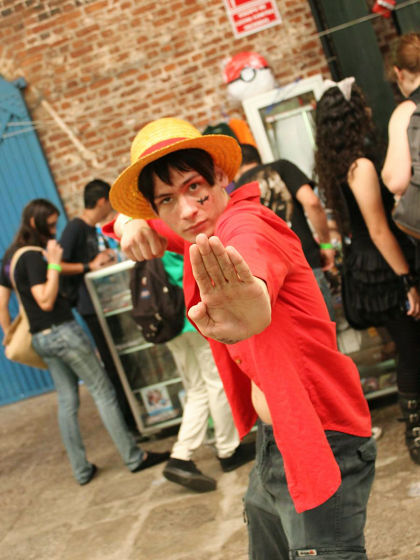 Dream is the biggest swordsman in the world, Roronoa Zoro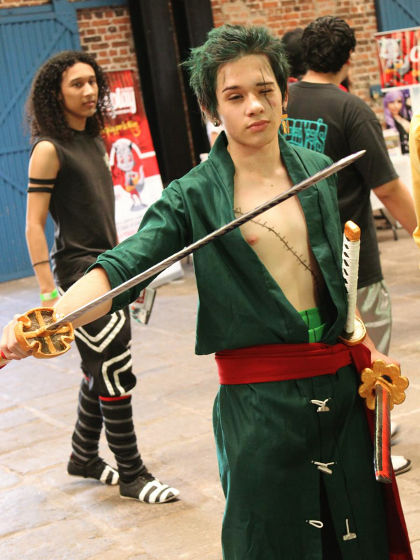 Sanji chefs also participate in the game.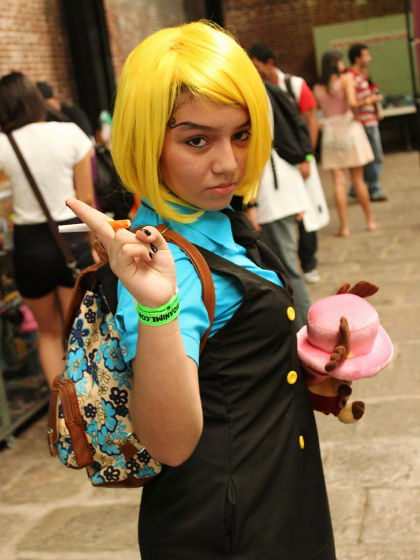 My brother's Port Gas · D · Ace also.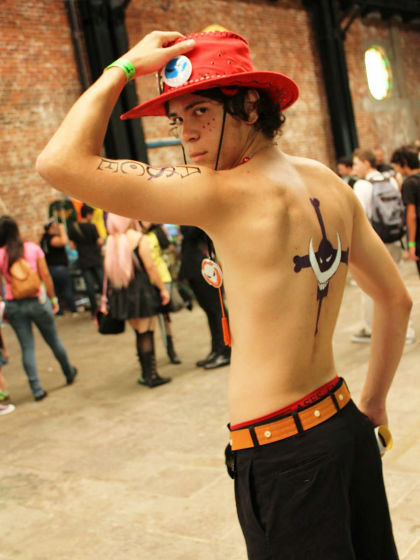 From "NARUTO", Hatake Kakashi got a copy ninja nickname.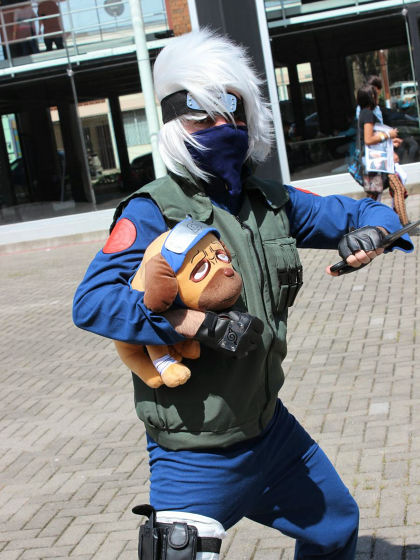 Keep asking for identity, pharmacist Kabuto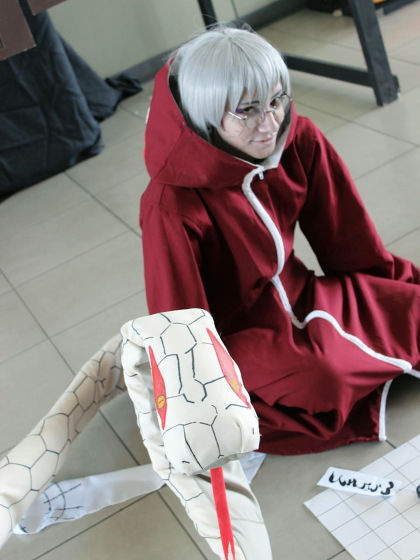 "Hinata Hinata of Nindo is straight" I can not bend my own words. "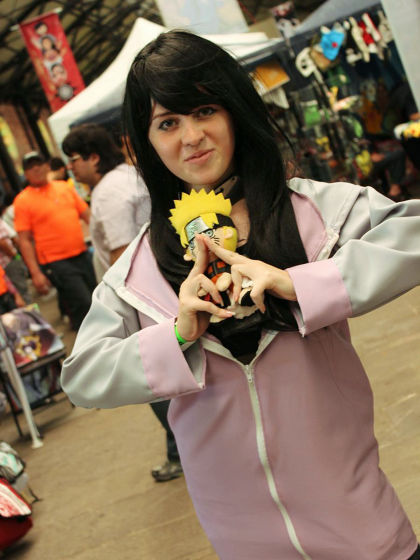 From "Dragon Ball", Eternal Hero Son Goku appears pretty.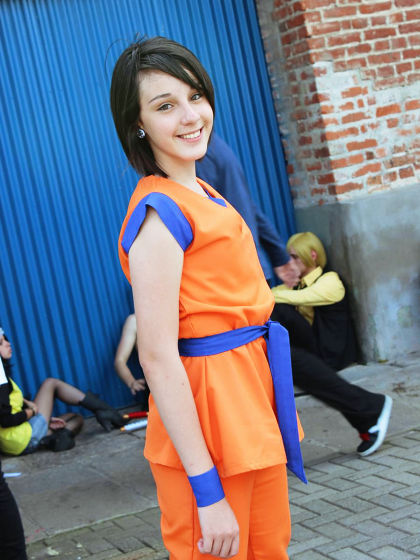 From "BLEACH", Kazaki Kurosaki who gained the power of the god of death



From "DEATH NOTE", Kira that night Shinki and Shinigami Ryuku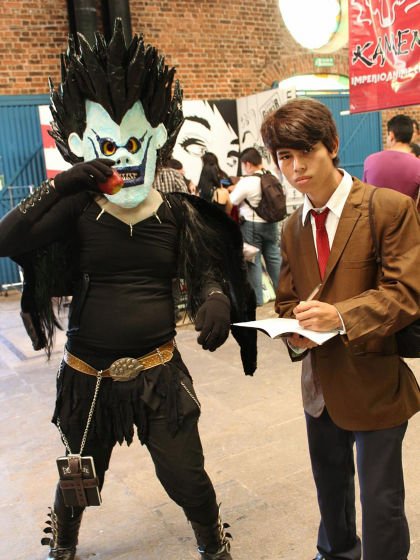 Kira 's nemesis, the world' s top detective detective L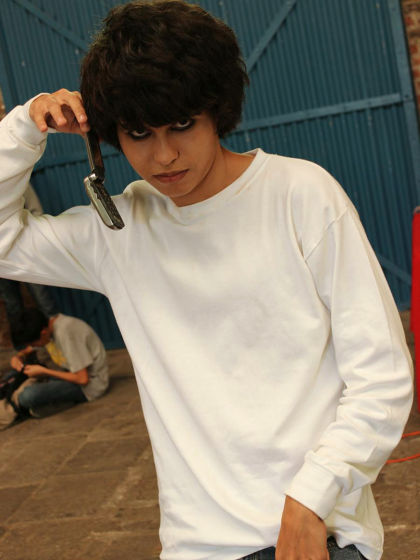 The second Kira That Mihama sand. The smiling face is dazzling!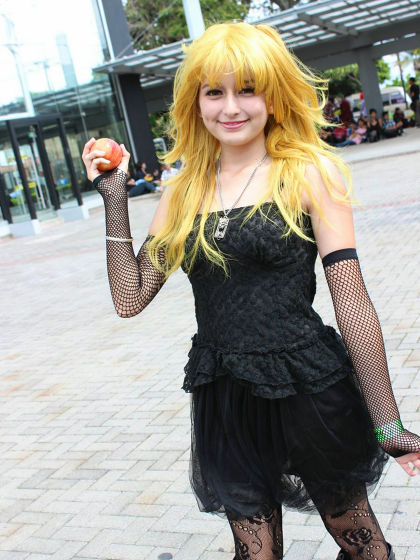 Chibikko participation. From "The Legend of Zelda", a girl is chosen as a girl link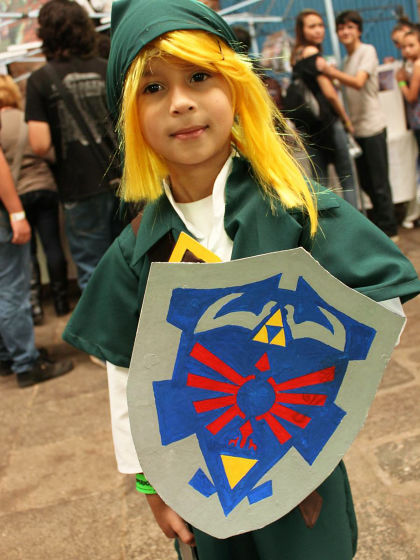 From "FULLMETAL ALCHEMIST", Edward Elric with two names of steel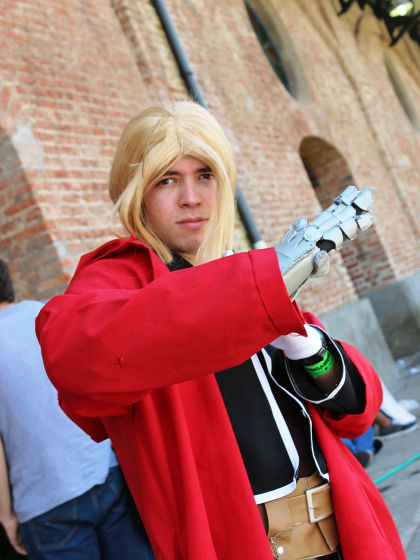 It is a couple of Inuyasha and Higurashi Kagome from "Inuyasha".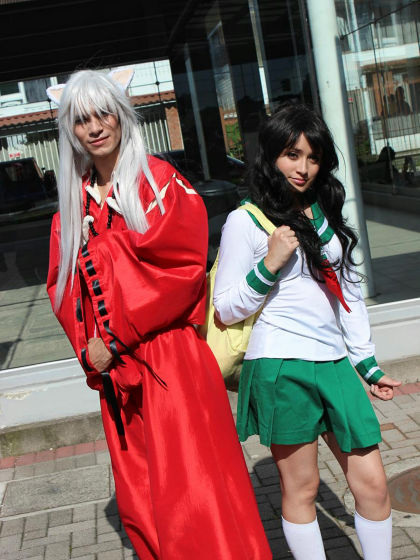 From "Soul Calibura", Blue Armor Berserker Nightmare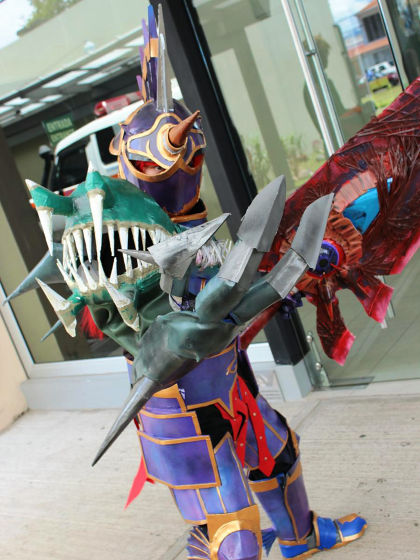 Everyone, perfection is high ... ....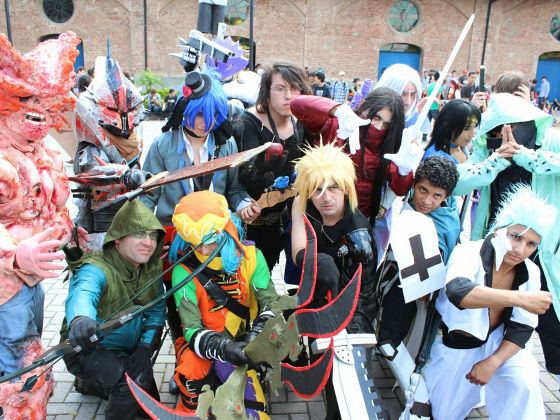 As a Japanese person I am happy to be honest if I witness such a sight. Our culture is loved so much in the world, is not it ... ... and when you are immersed in emotion ... ...

Oh!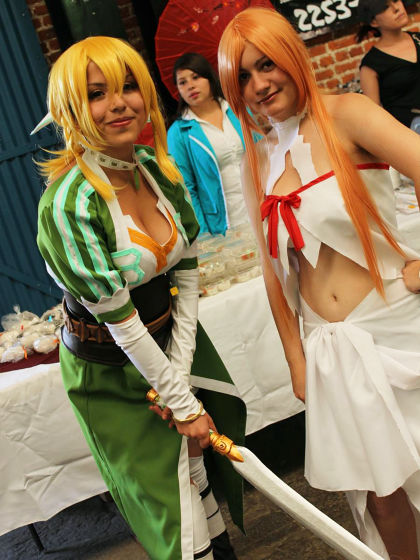 I love you!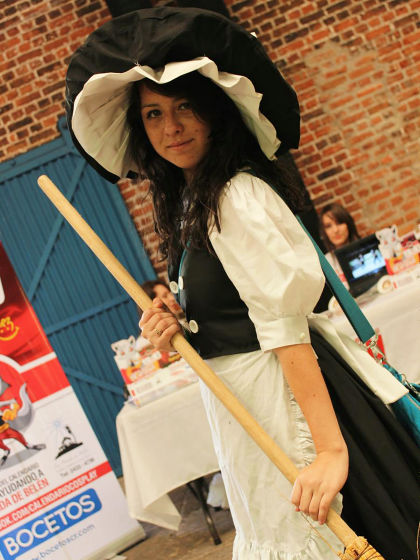 Beauty!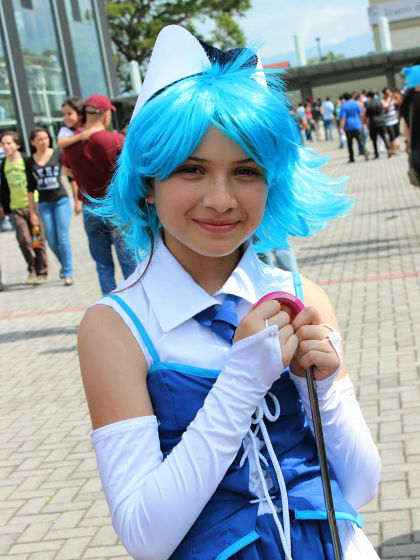 A beautiful woman! It is!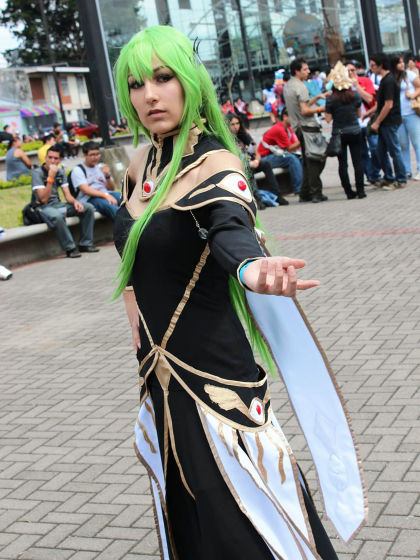 As expected, "3 C" Costa Rica. Let's go and see the beautiful cosplay year!

From "K-ON!", Mr. Akiyama Masaru Sakurako High-Quality Bassist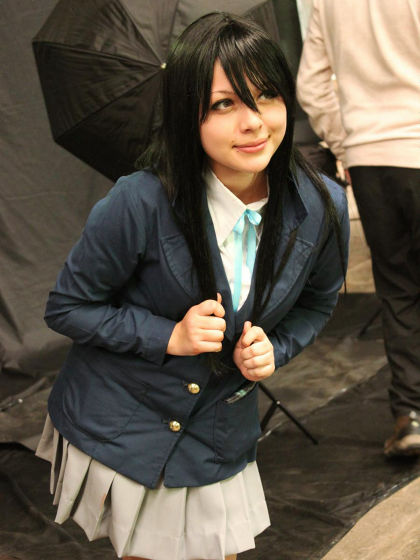 From "Magical Girl Madoka ☆ Magica", senior magical girl who you can rely on, Tomoe Mami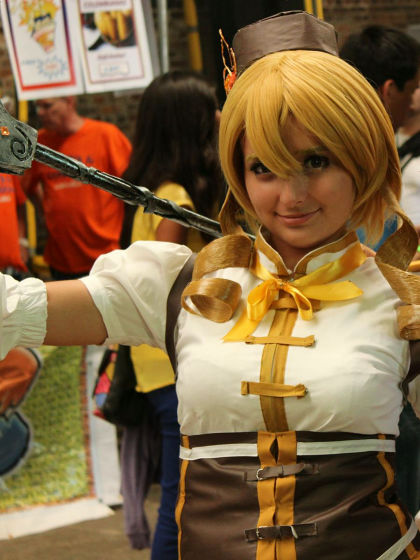 Tragedy's heroine, Mika Sayaka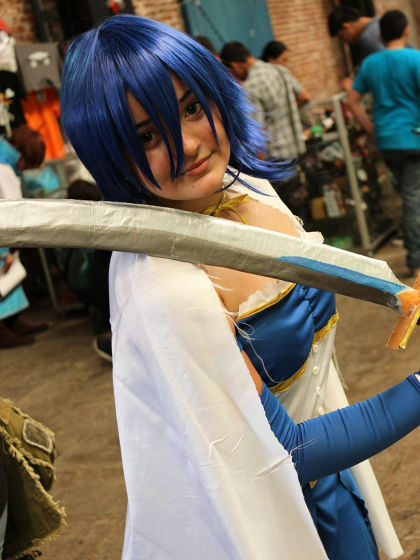 From "Magi", a love-big maiden Pisty appears.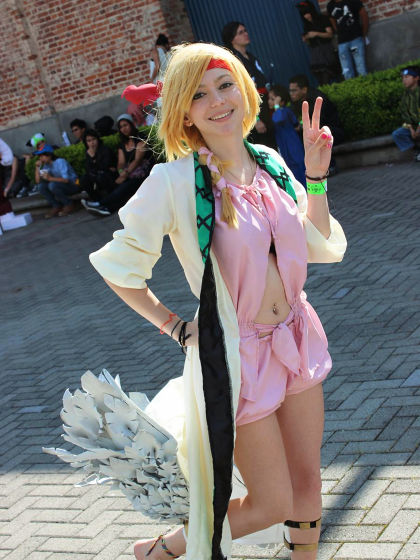 I also encountered a beautiful girl who works for Kendo in Costa Rica.



From "The World God Only Knows", Nora Florian Leoria and Hakua de Lot Hermionium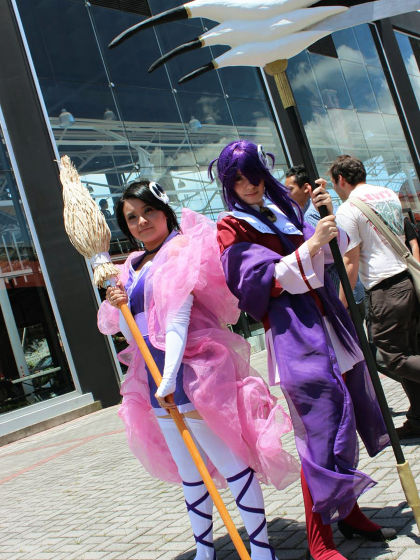 From "BLAZBLUE", gunner who is good at infight, Noel = Vermilion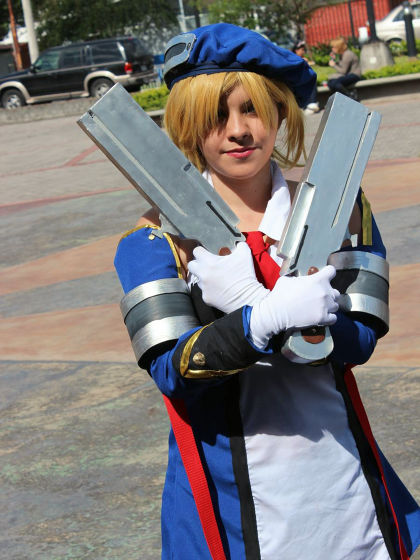 From "Pandora Hearts", the original figure is a huge black rabbit, Alice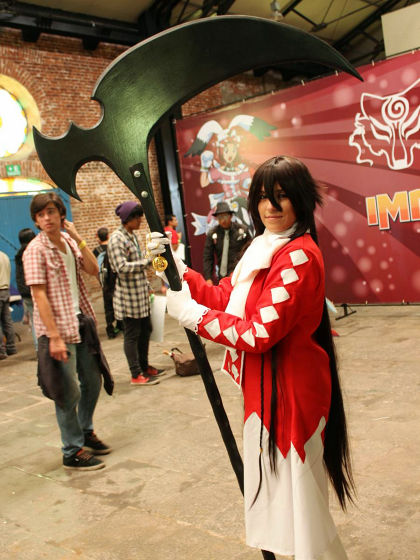 From "Macross F" there was Galactic Fairy Sheryl Nome.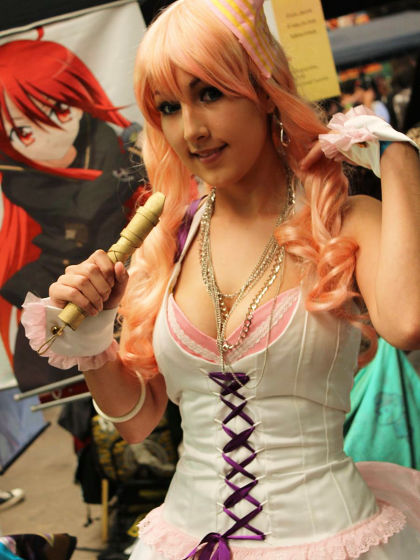 From the "Touhou Project" Cirno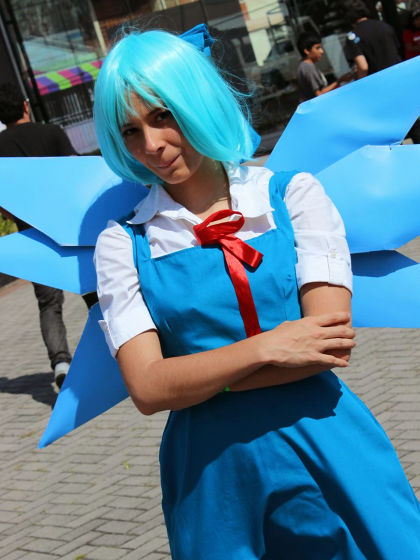 From the topic "Advance Giant", too strong Yundere Pretty girl, Mikasa Ackerman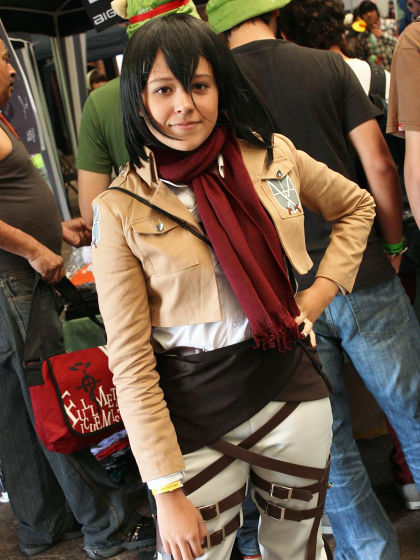 From "Vocaloid", Korean-born character, SeeU



And virtual idol where the world enthusiasm, Hatsune Miku!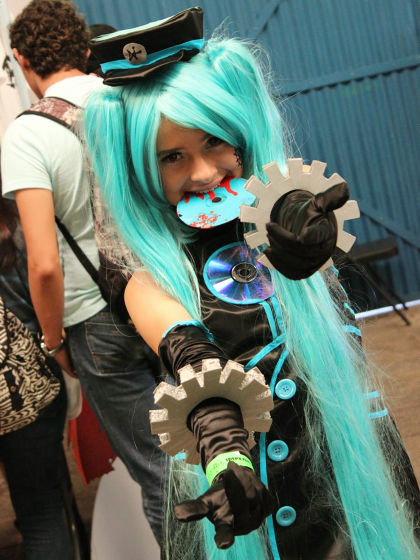 It seems to be embarrassed. Or too cute! It is!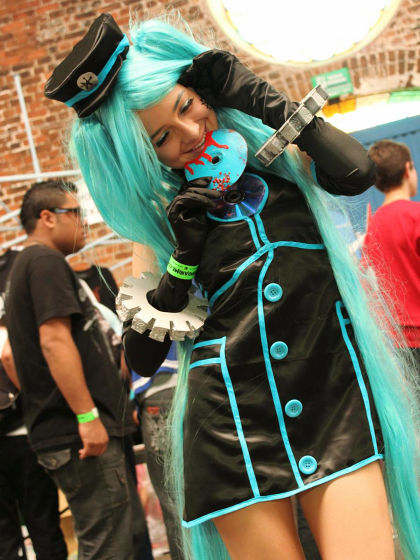 Tonight is cat ears + hand service. This is foul play ... ....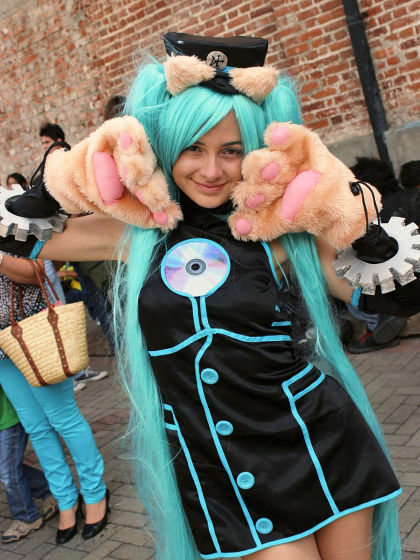 My mouth is loose (lol)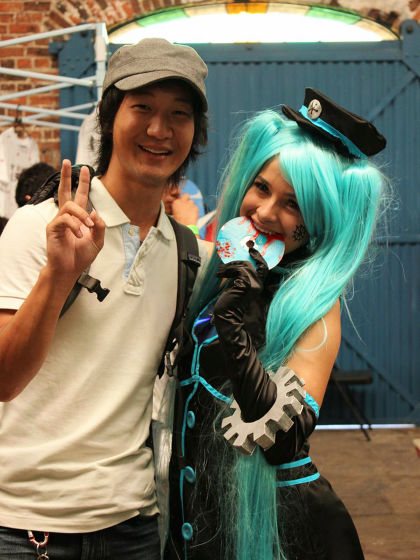 I can not really feel it when I am in Japan, but there certainly was "Cool Japan" that enthusiasts the world. I think that being able to look at Japanese culture from outside like this is one of the real thrill of traveling ... ... Costa Rican people were really pretty (laugh)

Sentence / coverage: Keihito Kiya@ T_kiyotani
http://kiyotani.com

Supervision: World newspaper
http://sekaishinbun.net