I tried playing with quite elaborately made Steve Jobs' doll legend Toys "1/6 scale Steve Jobs"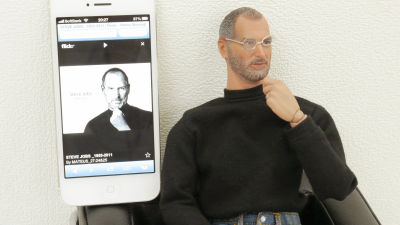 Apple's founder Steve Jobs who is still a fanatic and enthusiastic fan still two years after his death. Although in the past anything seems to be only former CEO of Apple, this strange plushing "iCEO" which was not written anywhere was also sold, but even more realistic 1/6 scale painted dolls Since it was released, I actually tried to play and play

In Memory of Steve Jobs
http://www.legendtoys.jp/

This is the package. I sit in a chair without wearing glasses.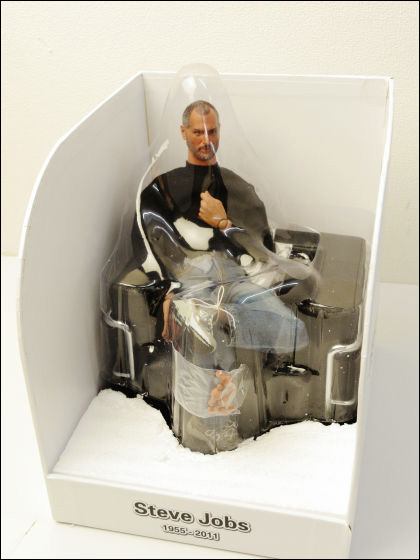 On the side of the package is the message "Stay hungry. Stay foolish. (Hungry, be stupid.)" Message.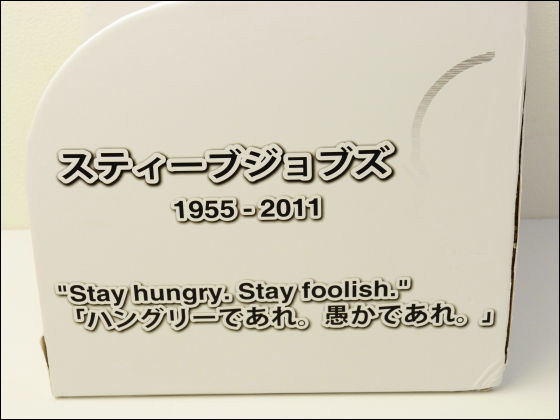 "My heart is always with with. (My heart is always in Apple."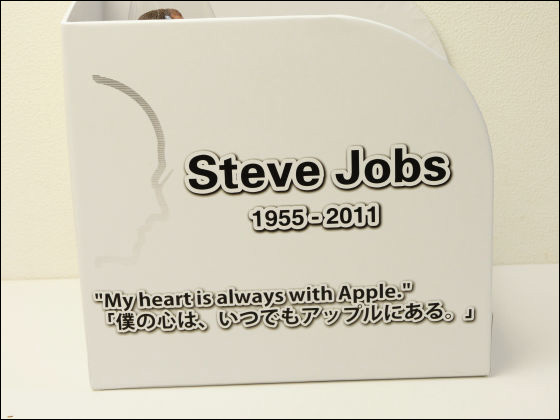 In the back is a mark whose apple gnawed portion is the profile of Jobs.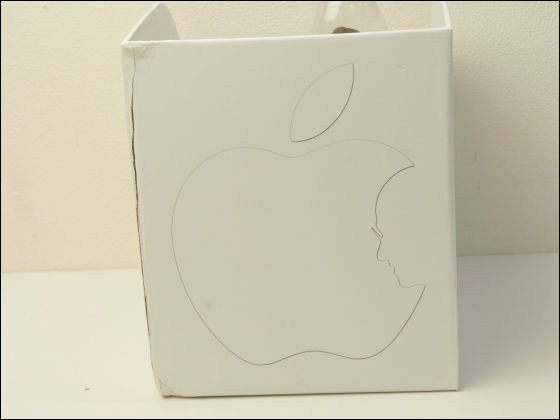 Inside is Jobs doll · two pieces of miniature sofa · apple · hand · hand joint part · glasses are wrapped.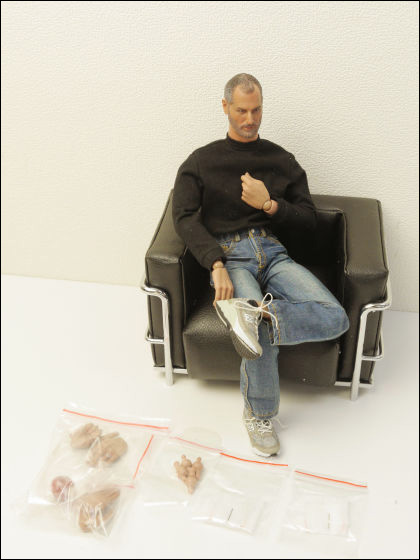 A miniature sofa is also made with realistic and luxurious feeling.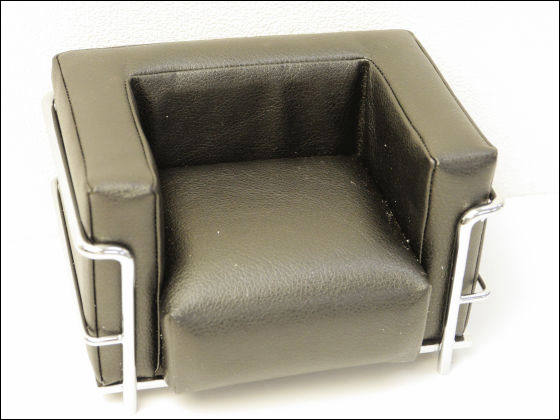 Small items are in a bag like a man of knowledge.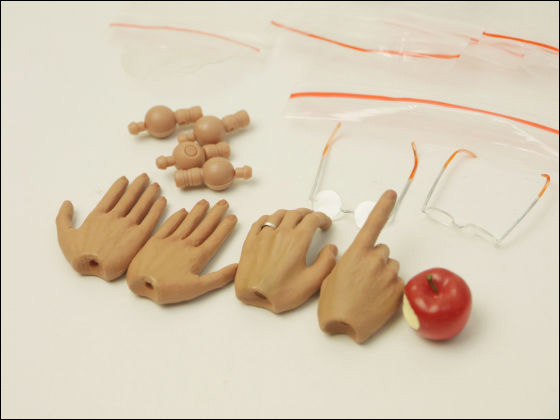 Jobs body can stand upright.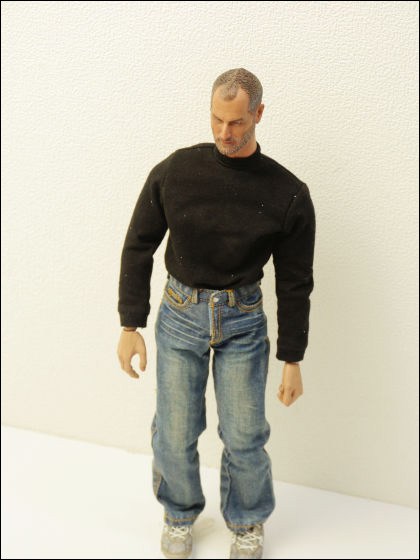 Neck also right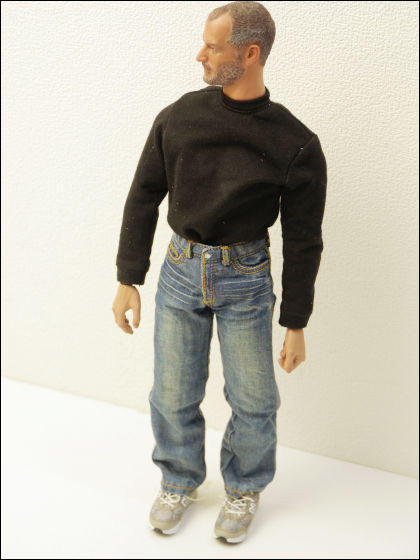 You can also bend left.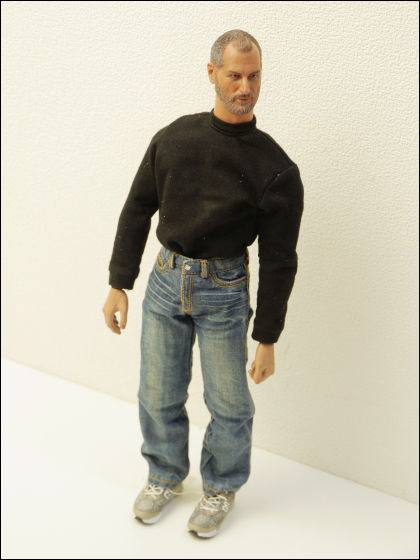 Jobs without glasses are also handsome guys.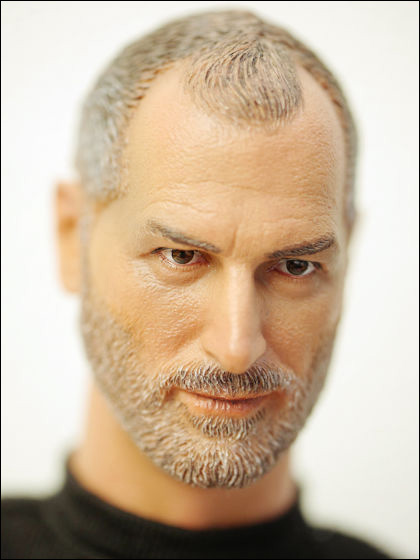 It is quite realistic to wear eyeglasses which is one of the trademarks.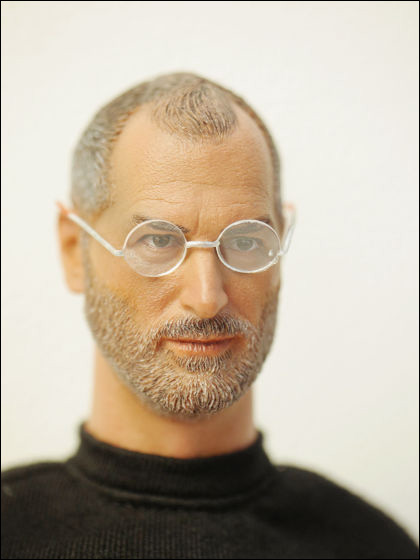 The profile is like this.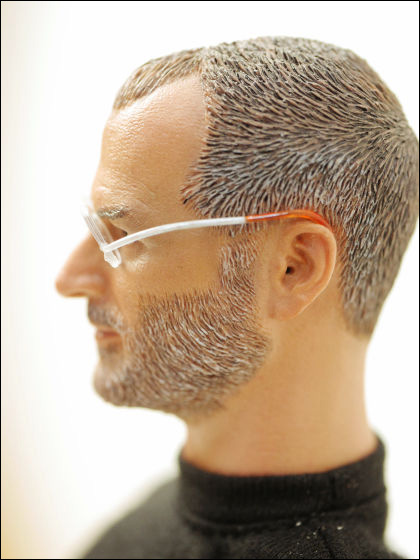 Familiar turtleneck sweater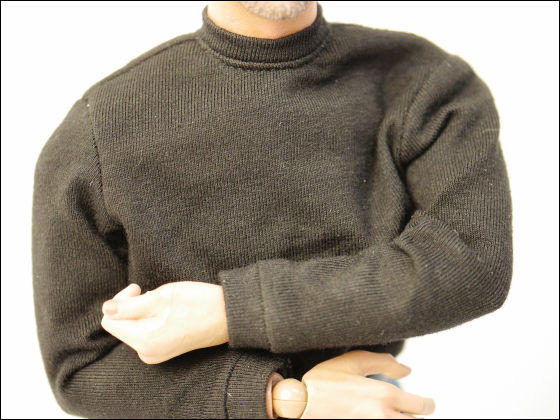 The jeans are firmly processing the wrinkles.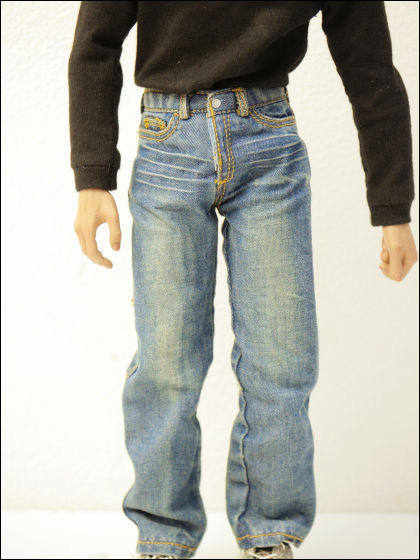 Shoes are also always New Balance.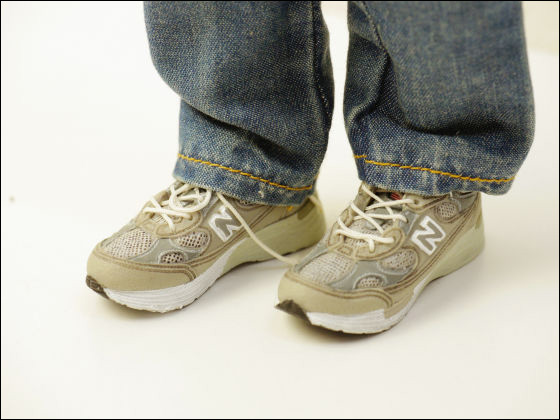 When I peeled back, it looked like this.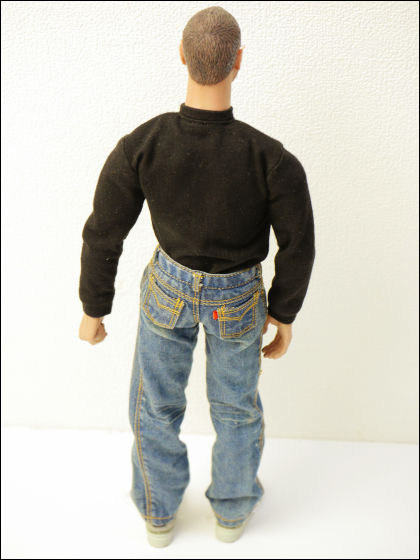 The size is more than twice the iPhone 5.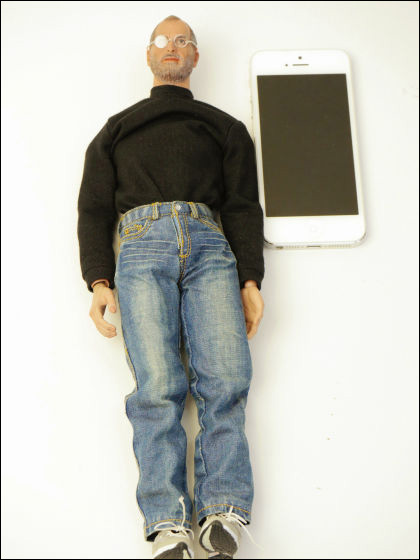 It makes me feel like holding an iPhone 5.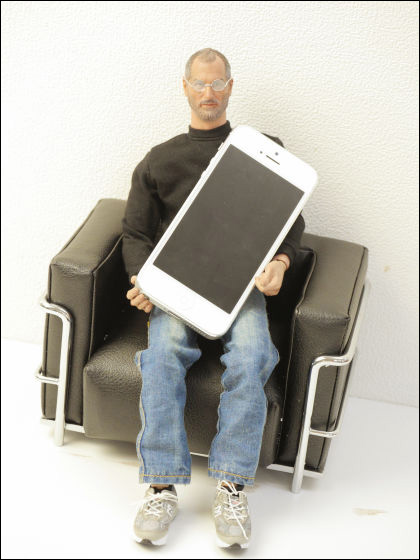 When Jobs has iPhone 5, it is slightly big but it gets better.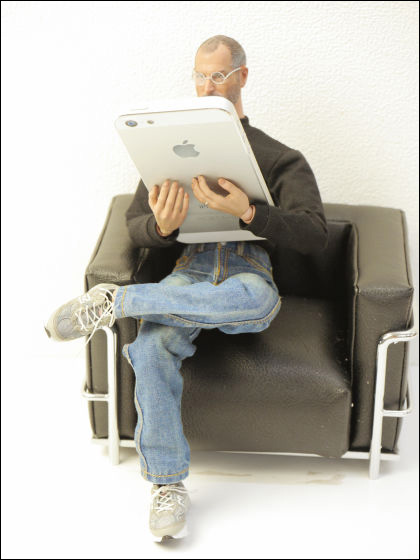 When I lay the iPhone it looks like this. As expected the tablet of the future will not be such a huge ... ... should be.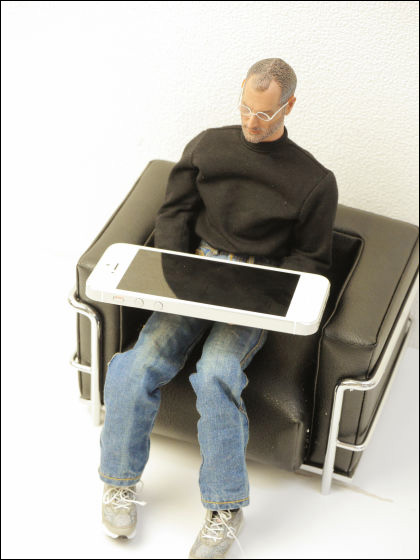 This Jobs can move considerably, such as wrist, elbow, shoulder, knee, ankle, so I actually tried moving it.ShaJobs to take the pose of.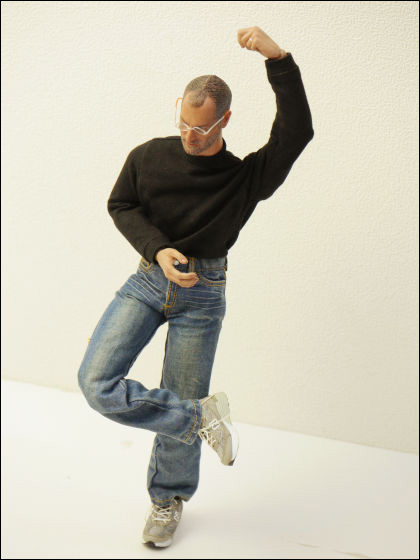 You can easily remove the wrist and ankle.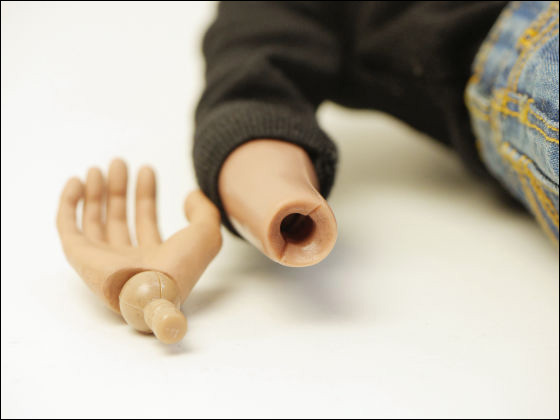 You can easily remove the ankle.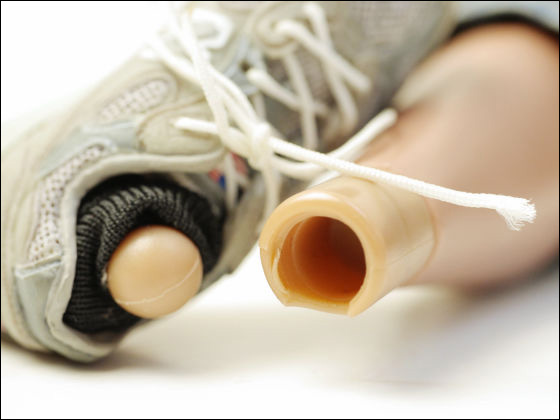 I will change parts and play more.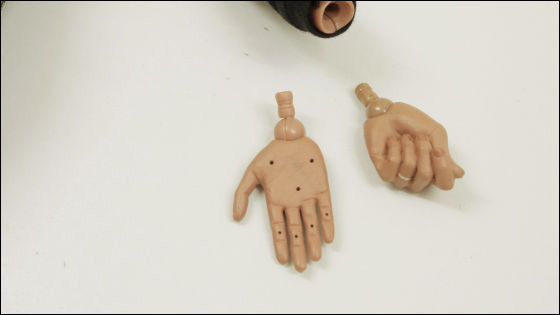 Jobs holding legs with apples.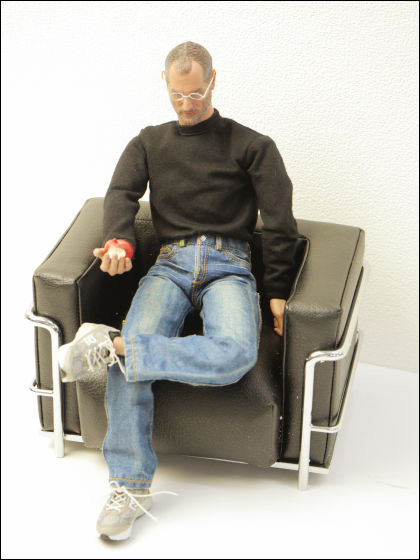 Jobs to make a presentation.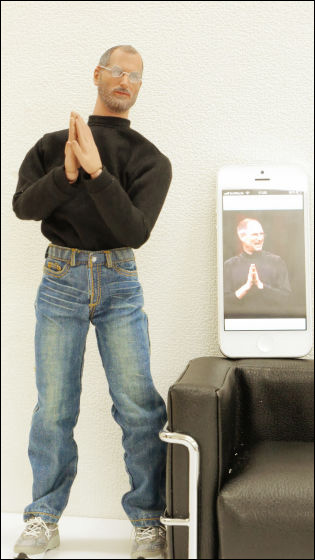 Jobs who imitate the autobiographical pose.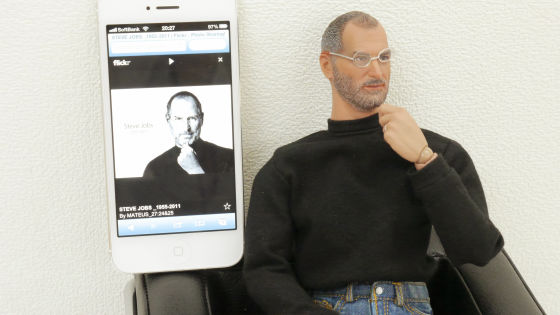 It is a little fashiony that there are figures like these adults can play at home. The price is a little expensive as 179.99 dollars (about 17,400 yen), but it is quite elaborate, so people who like figures, people who like Jobs are recommended.

This product isGIGAZINE summer gift articleYou can also get from.