Acer released Windows Phone terminal for the first time in 2 years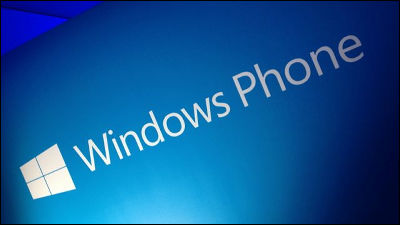 ByMichele ficara manganelli

In a slide explaining Acer's smartphone platform strategy in 2013,Windows PhoneThere is a letter of "There is hope that Windows Phone terminal will be released soon.

Acer gaat weer Windows Phone - toestel maken - Tablets en telefoons - Nieuws - Tweakers
http://tweakers.net/nieuws/89586/acer-gaat-weer-windows-phone-toestel-maken.html

this isTweakersWhat is pointed out. The slide in question is kore.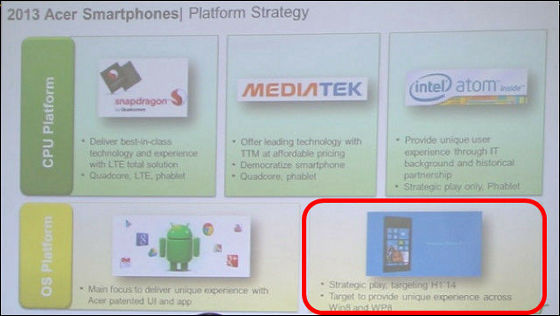 Compared to the lineup of company names that make Android handsets, manufacturers of Windows phones are quite poor as they are clear. Nokia, HTC, Samsung, Huawei continue to manufacture Windows Phone terminals, but when the Windows Phone 7 terminal launchedFour companies that began offering terminals firstAmong them, DELL and LG have already withdrawn from manufacturing Windows Phone terminals.

Acer had previously manufactured a Windows Phone terminal, but manufacturing was stopped at the end as a model called "Allegro" released around the end of 2011.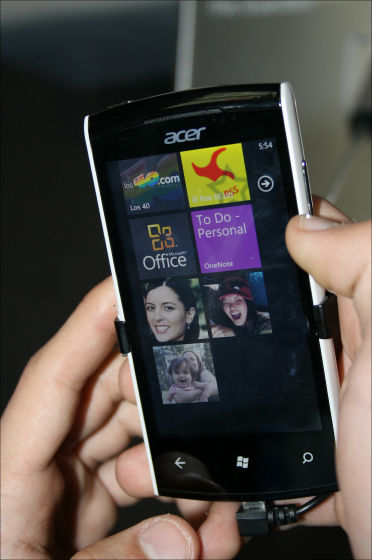 ByNoSoloSpam

However, AcerThe most focus is on the manufacture of Android terminalsIt is clearly stated. However, it seems to be a strategy to expand market share by not only focusing on Android but also providing Windows Phone terminals while there are companies that occupy a large share like Samsung.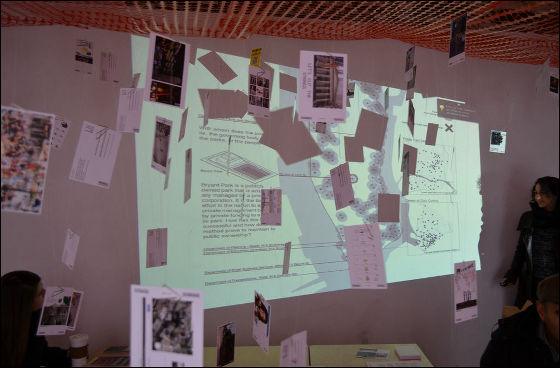 ByStorefront for Art and ...

Also, the slide shows the letters written "across Win 8 and WP 8" and seems to be planning something unique user experience using two operating systems, Windows 8 and Windows Phone 8.Compared to BlackBerry still feeling spiritIt is a Windows Phone, does it start rolling back from here?