Xbox 360 keeps the seat of 'game hardest in America' in 28 consecutive months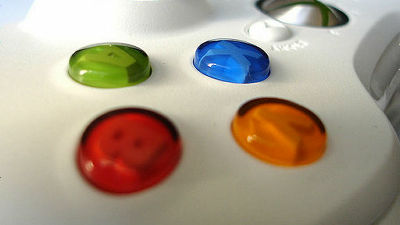 ByAlfred Hermida

in JapanXbox 360I worship the dust behind the Wii and PlayStation 3, but looking at the numbers in the US market last month, there was a sales of 130 thousand units as the top selling unit of this generation of game machines It is announced on Microsoft's official blog. As a result, Xbox 360 has been maintaining the position of game hardest in America, with the largest sales volume for 28 consecutive months.

Xbox 360 continues its roll at the top of the U.S. console market - The Official Microsoft Blog - Site Home - TechNet Blogs
http://blogs.technet.com/b/microsoft_blog/archive/2013/05/16/xbox-360-continues-its-roll-at-the-top-of-the-u-s-console-market.aspx

Microsoft official blogNPD GroupAccording to the survey figures, Xbox 360's share in the current American home game market is 42%, and the unit sales in April was about 130 thousand units. In addition to game hard, total sales including related products such as game software and accessories are about $ 208 million (about 21.2 billion yen), which is also a figure that exceeds other home game machines. Top 10 game software sales ranking in the US "NBA 2K13"Dead Island Riptide"BioShock Infinite"Defiance"Injustice Gods Among Us"Call of Duty Black Ops 2"The six titles of Xbox 360 ranked in.

MicrosoftLocal time Conducted the next generation Xbox presentation from 10:00 on May 21 (Japan time May 22 at 2 am)Then, how it looksXbox LIVE·Xbox.com·Spike TVLive live broadcast at. Also, on June 10, we plan to announce E3's lineup to be held from the next 11th.


ByAlfred Hermida