I actually tried eating "chicken latima" which adopted chicken for the first time in "toritama"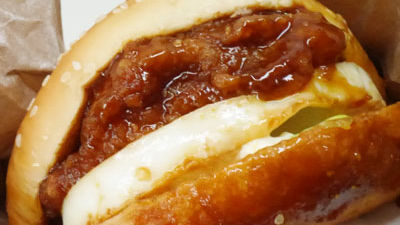 "Chicken latima" using chicken for the first time is released from April 5 as the latest work of McDonald's popular high-tech "stratama" series. Taurama burger so far was a normal patty, but chicken rope"Juicy chicken filo" revived in May 2012I used chicken. In product tests conducted by McDonald's for general usersAmong the limited-time merchandise launched after 2006, it was rated "the most delicious"I actually tried eating what the product is called.

Chicken Laratama | Campaign | McDonald's
http://www.mcdonalds.co.jp/campaign/teritama/index.html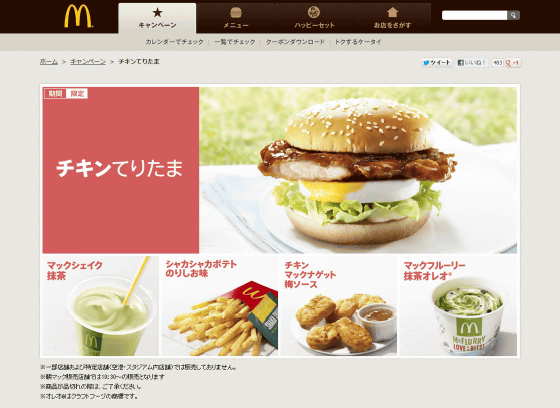 I arrived at McDonald's.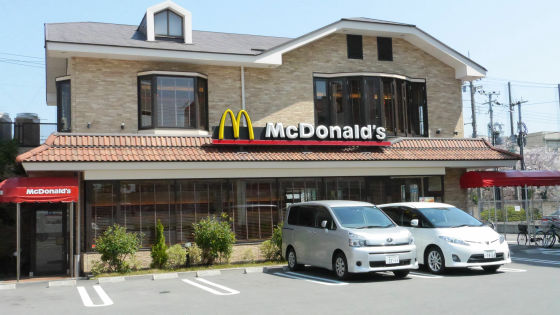 "Toritama" is advertised extensively from before entering the store.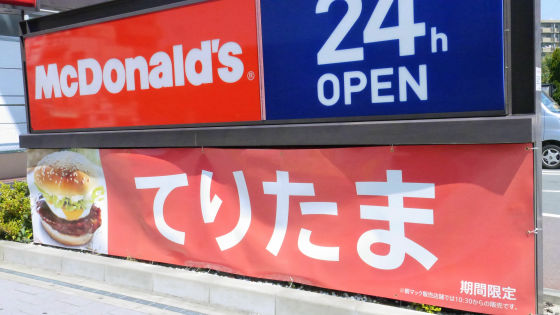 As soon as entering the store, I found a poster of "Chicken Rattama".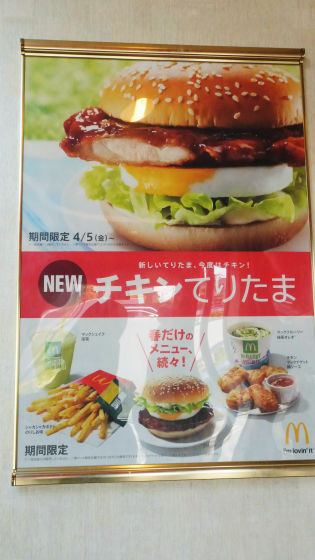 "Chicken latrama" has different prices depending on stores, and is sold separately 340 yen to 380 yen (tax included). At the shop I went this time, it was sold separately at 360 yen (tax included).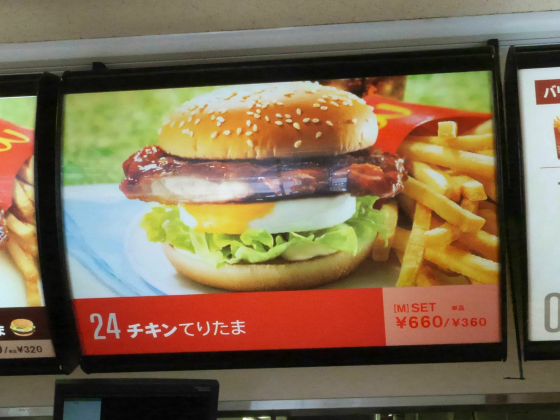 The package looks something like this.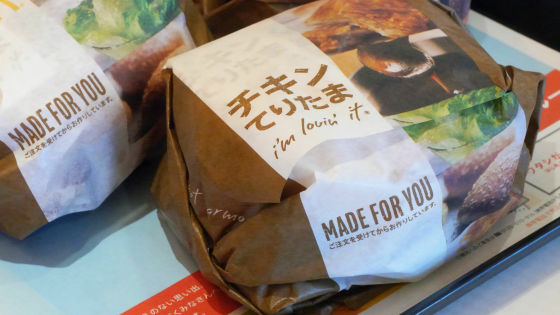 When opened it is like this.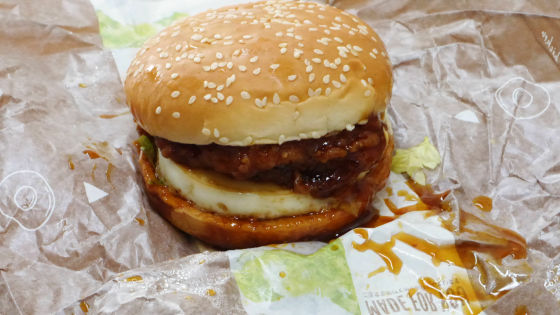 I have plenty of toasting sauce on the chicken and the egg underneath it is slippery, so I try to lift it quite a bit.



Taking it apart in the top and the bottom, the chicken stuck perfectly to the upper buns by Teriyaki sauce.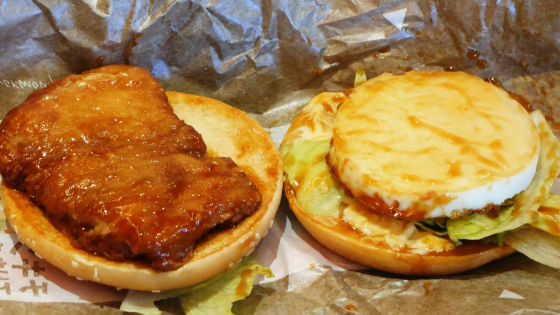 There are plenty of sauces on every layer, and there is sweet and lemon-flavored mayonnaise with sweet lemon sauce between lettuce and buns.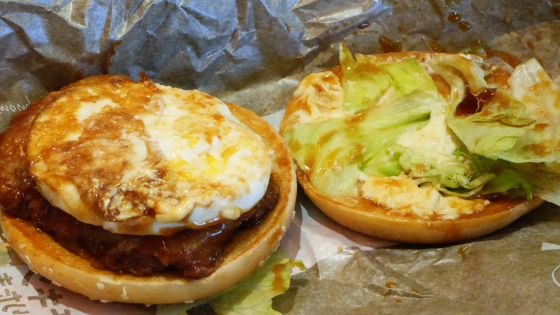 As mentioned above the ingredients slide on the sauce and the teriyaki sauce comes down, so it is better to eat without taking out from the package.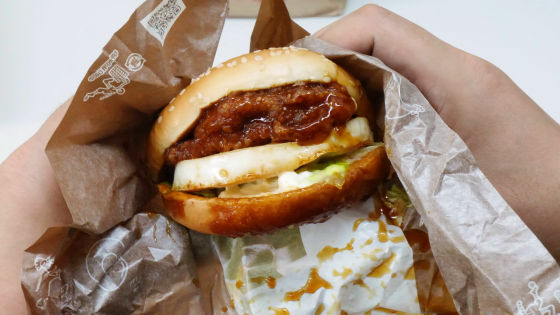 Let's eat it with Gaburi immediately. The taste is exactly like "Taratama Burger", the balance of the deep sweet crisp sauce and the spicy egg, mayonnaise, lettuce is very good overall. Juicy chicken patty is not as thick as meat juice overflows, but there is moderate meat taste. Patty is a chicken, so it's easier to eat than greasy "Taratama" than greasy. Prepure eggs and lettuce of Shakijaki will entertain the texture as well.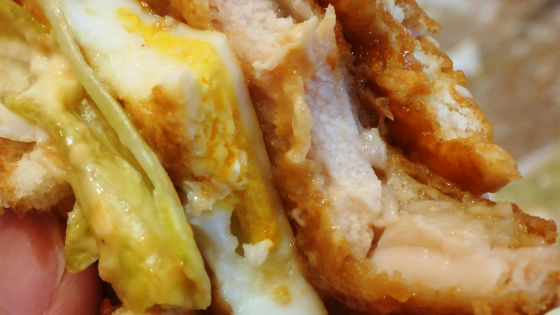 It has become a balanced hamburger that took a cousin of "Tariatama" and "Juicy Chicken Fileo". It is planned to sell limited until late April, so people who care are better at eating as soon as possible.