The world's thinnest 8.2 mm & lightest 67 g WiMAX mobile router "Mobile Slim" reservations started on March 1st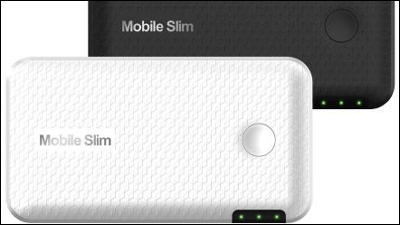 In the past monthWeight 78 g card size WiMAX router "Aterm WM 3800 R",World's thinnest 8.4 mm WiMAX mobile router "URoad-Aero"Although it was released continuously, a compact-sized WiMAX mobile router "Mobile Slim" with a thickness of 8.2 mm and a weight of 67 g, exceeding those, will be on sale from March 1.

"Essential function" Started selling pre-ordered WiMAX Mobile Router "Mobile Slim" pursuing "Looks" from March 1
(PDF file)http://www.nwcs.co.jp/images/info/pdf/press20130228.pdf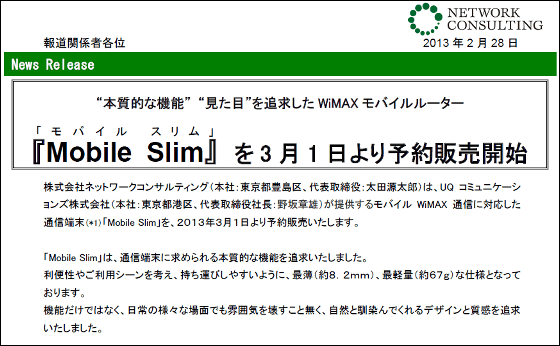 The developerMobile CubeDevelopedNetwork consulting.

The size of Mobile Slim is 103 mm × 56 mm × 8.2 mm. About thinness It is expressed as "Industry No. 1" based on the results of our survey on wireless mobile routers listed in the catalog of domestic major telecommunications carriers as of February 1, 2013, but URoad- Given that Aero was the thinnest in the world, this Mobile Slim is now the world's thinnest mobile router. It is a compact size that can fit in most business card holders that are on the market.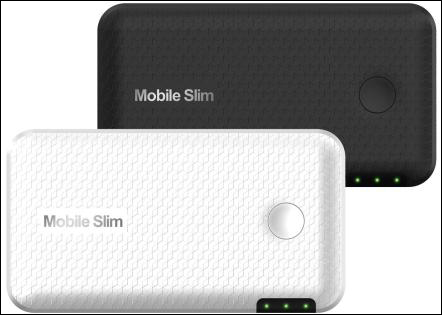 Weight is about 67 g with battery. Continuous communication time is about 12 hours, continuous standby time is about 1200 hours, the longest level among domestic mobile routers. Charging time is approximately 3 hours by using AC adapter at power OFF.

The dedicated charging base is a slide-in type that slides the terminal sideways to detach it. USB interface is the same micro B type as common smart phone and mobile router. In addition, it is sold separately from the main unit.



It is said that it has a highly practical function such as adopting the SSID detected in the upper part even in the town where many SSIDs are caught in the search and even during the movement. The wireless LAN system is IEEE 802.11 b / g / n, and the number of units to be connected simultaneously is eight.

The selling price is an open price.