The source code of Photoshop 1.0 is made public and free download available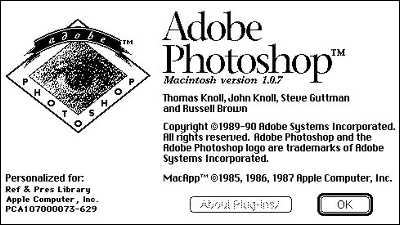 Adobe Photoshop 1.0 source codeComputer History MuseumIt is now possible to download it free of charge. Photoshop was developed by Thomas Knoll who was then a college student at the time in 1987, when Adobe took the license to Apple and Adobe, version 1.0 was released in 1990. It is software made more than 20 years ago from now but you can see 179 files ranging from 128,000 lines used in that version 1.0.1.

Computer History Museum | @ CHM: Adobe Photoshop Source Code
http://www.computerhistory.org/atchm/adobe-photoshop-source-code/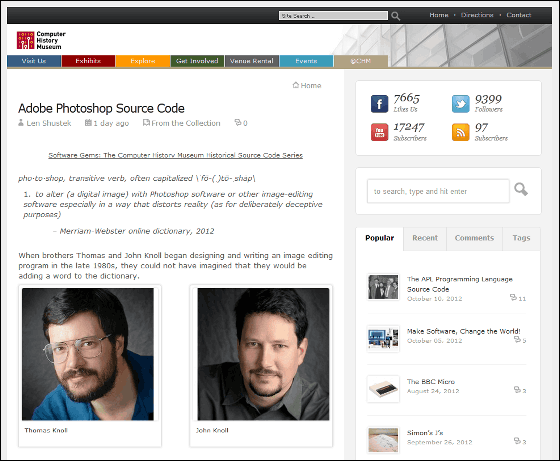 Thomas Norr who developed this. Photoshop was originally made for editing photos that is a hobby, not for work or for making money.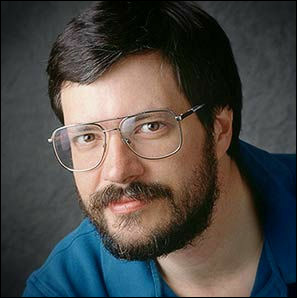 Also my brotherJohn NordAlso participate in development.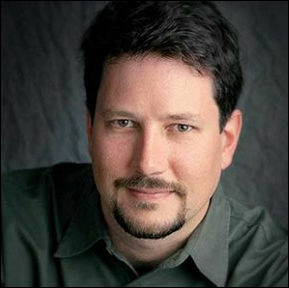 The following is Photoshop 1.0 for Macintosh Plus released on floppy disk in 1990. At that time mainly software for Mac, Microsoft Windows version was released from version 2.5.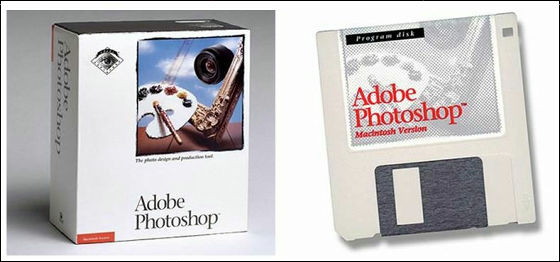 This is version 1.0.7. Unlike the present, realistic eyesIt is used as a logo mark.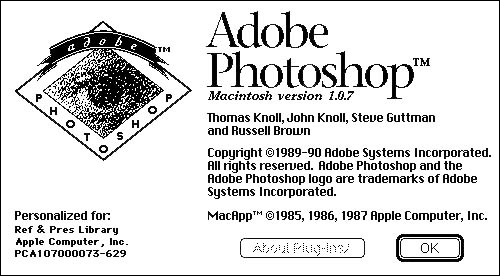 The home screen looks something like this. On the far left are familiar tools.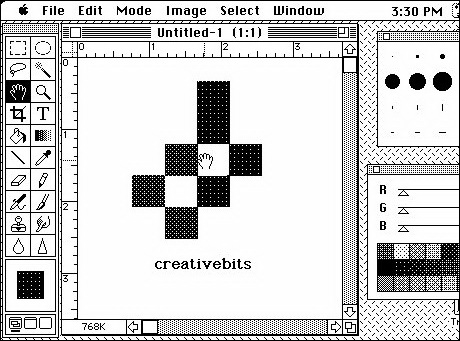 Screen to select brush color and size.



Functions such as range selection and filters also existed from this time.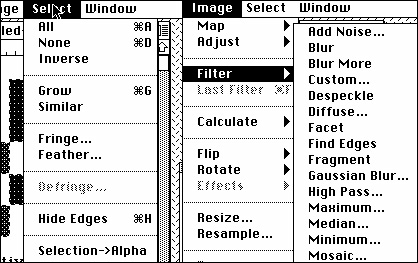 Change of setting.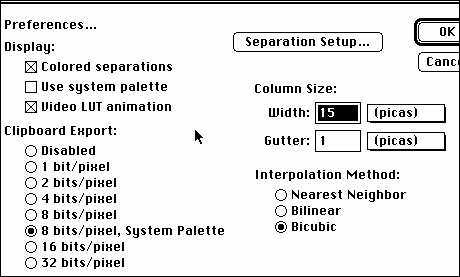 The font style is in the form of selecting a check box.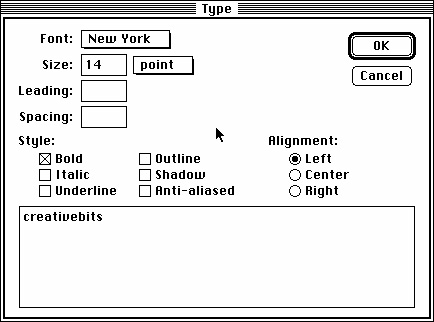 To download the source code, first click "Photoshop version 1.0.1 Source Code".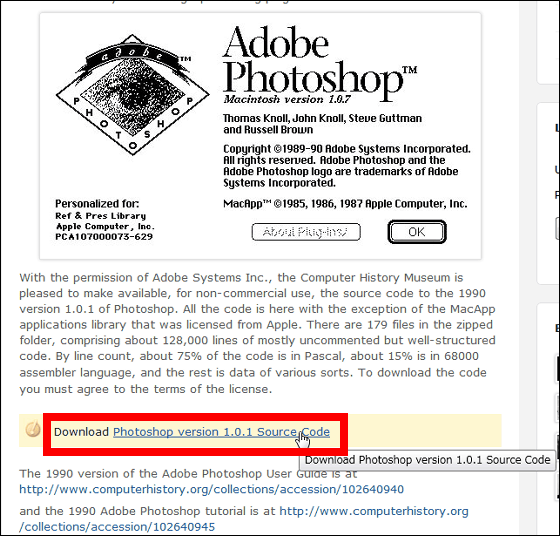 Then, 11 license terms are displayed.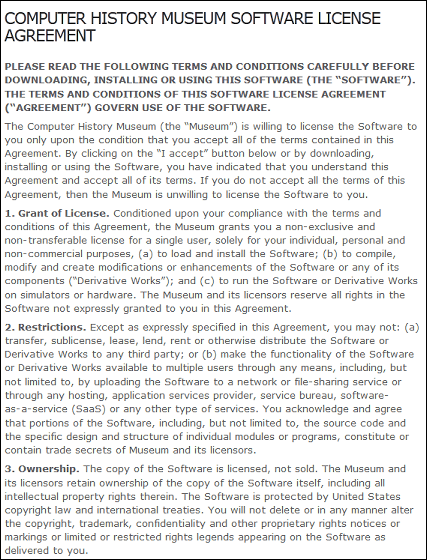 After accepting the license, click "I ACCEPT". This will start downloading the ZIP file.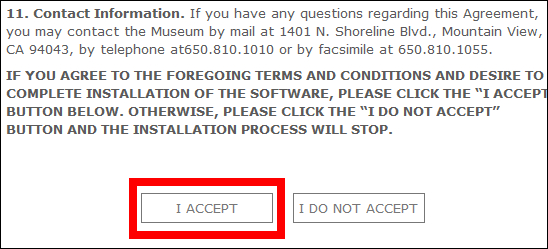 Commercial use is prohibited.