From Gundam sunglasses to analogue airborne exhibitions at the 16th Cultural Affairs Media Arts Festival various things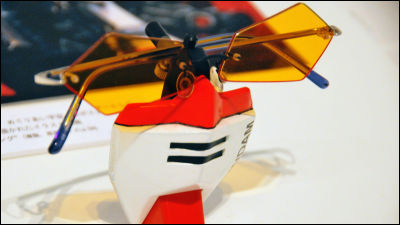 "Agency for Cultural Affairs Media Arts Festival" to select works that were excellent in the four categories of "art" "entertainment" "animation" "manga" this year 16th. At the National Art Center in Roppongi, the main venue, you can actually see the works selected for a prize, and if you are an anime or manga you can see the videos, manuscripts, setting images etc of the selected work . The main exhibited works are summarized below.

The 16th Cultural Affairs Media Arts Festival
http://j-mediaarts.jp/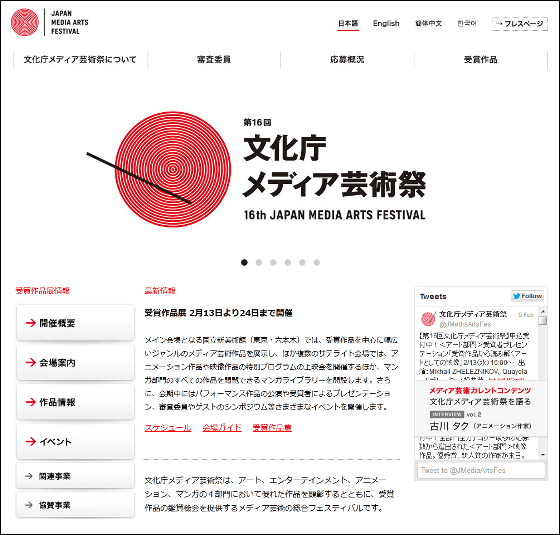 · Entertainment Division
◆Perfume "Global Site Project"(Manabe Dai / MIKIKO / Yasutaka Nakada / Tetsushi Horii / Hiroyasu Kimura)

"Perfume" was awarded the entertainment category grand prize, and it is a large project that comprehensively covers the live performances by the teaser site, open source project, and members.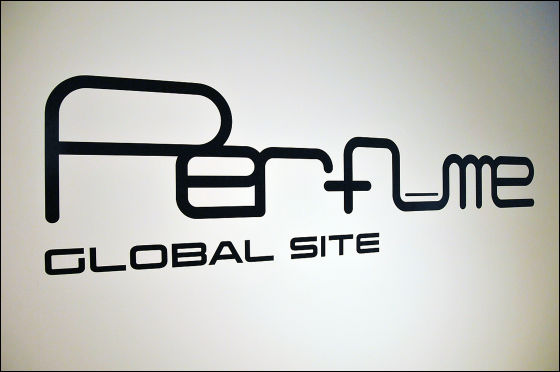 The site has been made very much,Distribution of motion dataI am also doing.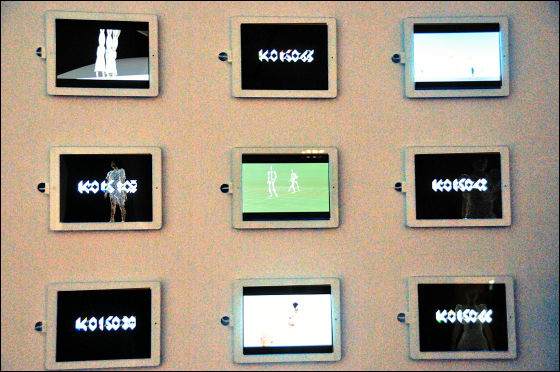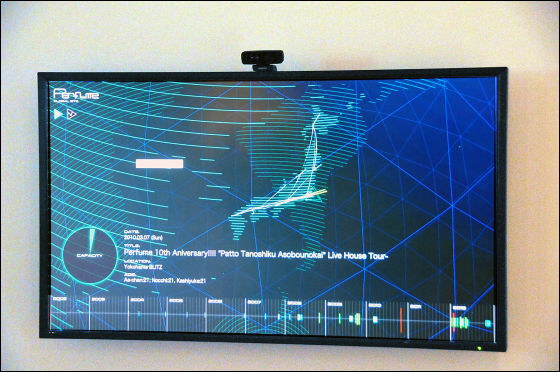 At the venue, exhibits were performed using displays, but it may be easy to see actually accessing the site.

Perfume official global website
http://www.perfume-global.com/

◆The day after tomorrow(Miki Shunichiro)

In the entertainment category excellence award SF comedy, you can watch the video at the venue, you can see the storyboards and image boards created to make it.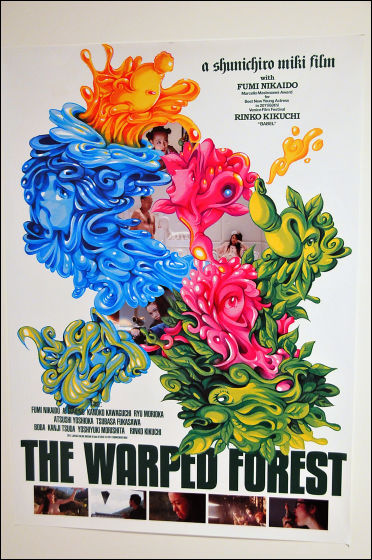 A work is a fully owned capital movie that Miki who was active as a CM director pours in 10 years of savings and experience. The image board is drawn very funny.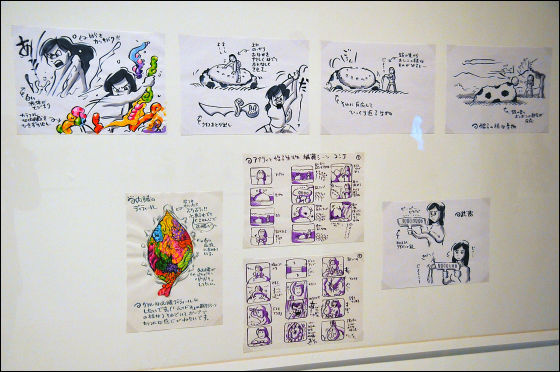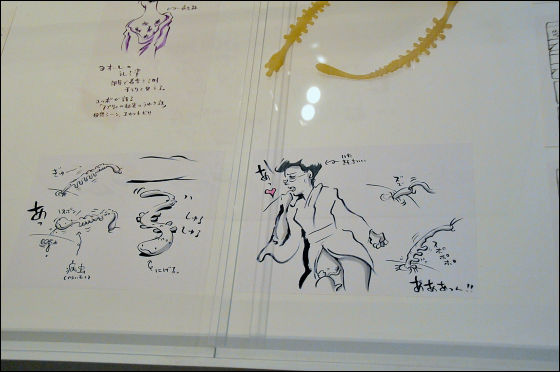 This is a funny creature that actually appeared in the image



It moves with such feeling.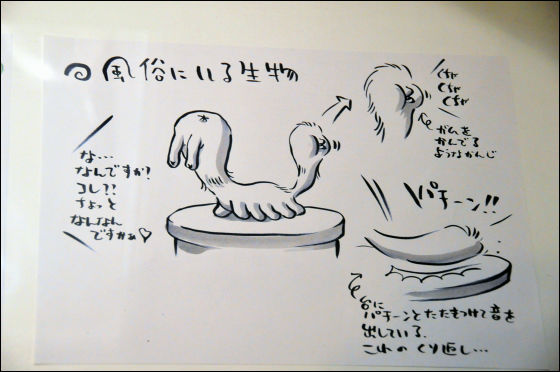 This cut that sucks on to the uncle actually appears in the work.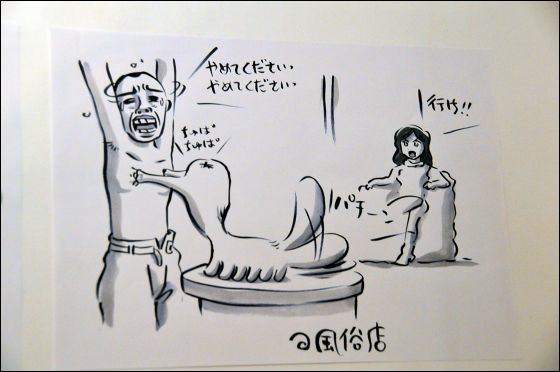 Part of the video can also be seen on YouTube. There are 81 minutes of this volume.

SHUNICHIRO MIKI "THE WARPED FOREST" Miki Shunichiro - YouTube


◆Suidobashi Heavy Industries 'KURATAS'(Karato Kurata / Akira Yoshizaki)

"KURATAS" which is being produced as a robot that people can ride has also been chosen as the Excellence Award.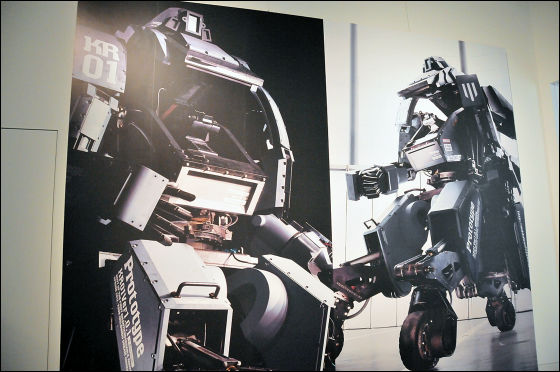 Although there was no actual exhibit, it is now being promoted mass production plan. On February 21, Mr. Kurata and Mr. Yoshizaki will talk about "What is KURATAS?" As a recipient presentation at the auditorium of the National Art Center, Tokyo.The event has a capacity of 240 people, and a pre-registration system until 17 o'clock on the 19this.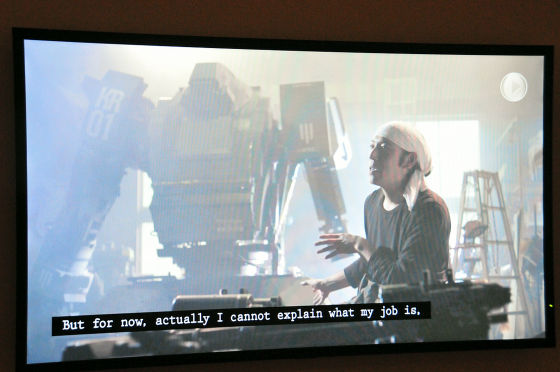 ◆GRAVITY DAZE Gravity dizziness: perturbation in her inner universe at the return to the upper layer(Keiichiro Toyama (GRAVITY DAZE Team))

Gravity action adventure game for PlayStation Vita. "It is exactly the game itself to be evaluated at the Agency for Cultural Affairs Media Arts Festival" and is acclaimed. At the venue, in addition to the image board etc., PlayStation Vita is actually put on it so that you can experience the game.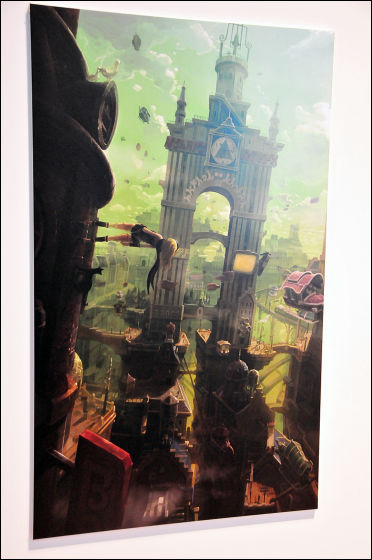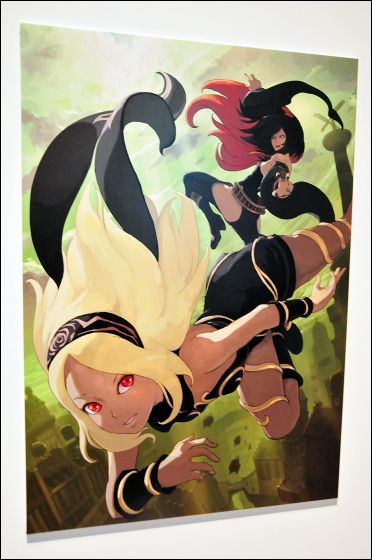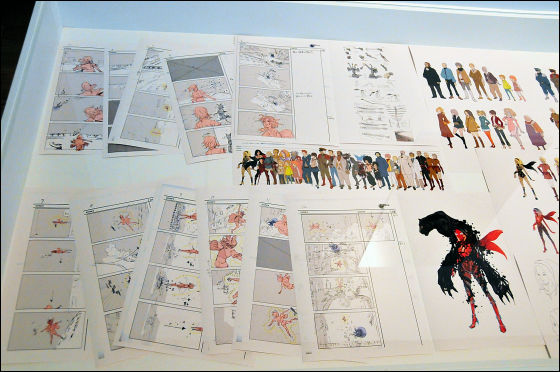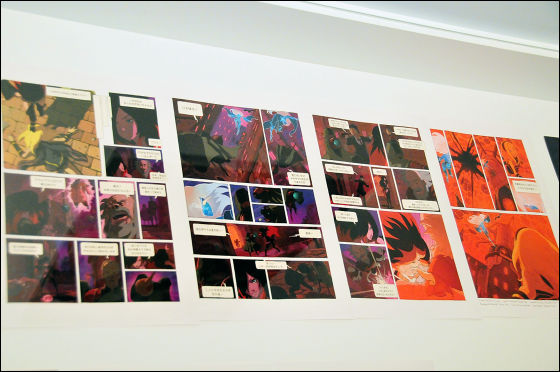 ◆Ryo Nagano "Let's get started"(Arai style)

The recipient of the New Award was a music video of Mr. Ryo Nagano's song "Hajimeyo" produced by Mr. Arai Akira.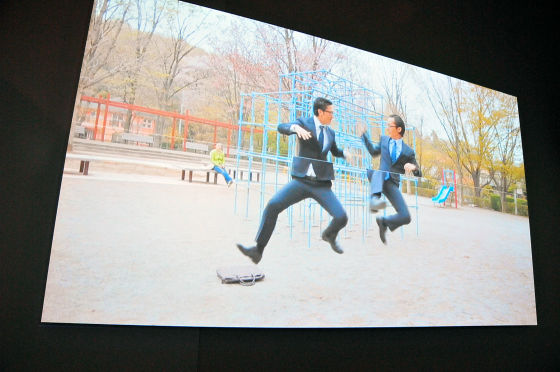 This video realizes 'floating in the air' in an analog way without using wires or synthesis technology.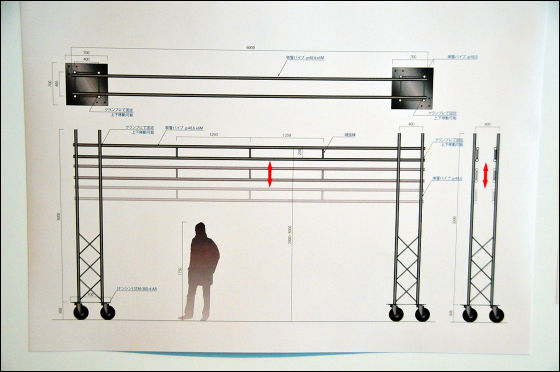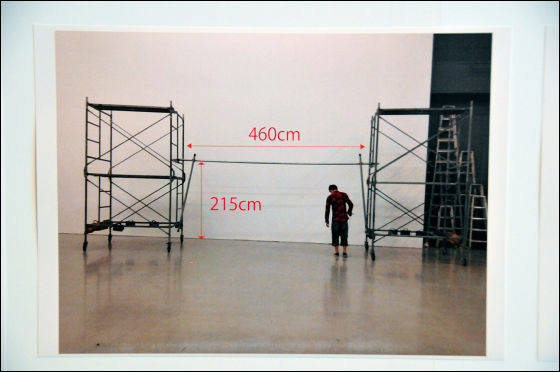 The actual music video is here.

Let's get started / Ryo Nagano - YouTube


This is to arrange the back version, music video and making, so that you can see how it was shot.

"Hajimeyo" back version / Ryo Nagano - YouTube


The making landscape is also open to the public. In order to photograph the figure floating in the air, there is a figure that Mr. Nagano stepping on his arms while moving on the parallel bars with the carriage, and you can see the difficulties unique to analog methods.

No matter how many times "Let's get started" / Ryo Nagano - YouTube


· Animation section
◆Fire town(Otomo Katsuhiro)

The short award produced by Katsuhiro Otomo, widely known for "AKIRA", was chosen as the grand prize in this category "Hinnajin". In the main venue, you can see set images and image boards drawn at the production stage,Video screenings will also be held at Cinemato Roppongi at the satellite venue.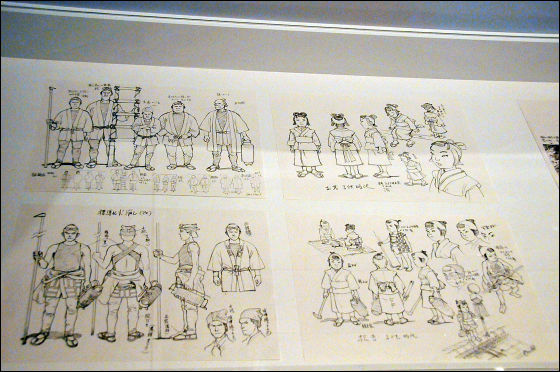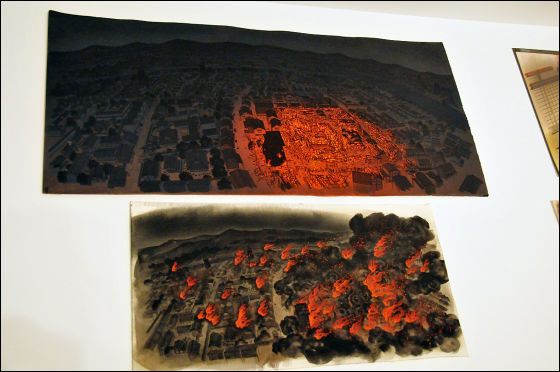 The trailer movie is like this.

COMBUSTIBLE Fire Town - A KATSUHIRO OTOMO FILM - SHORT PEACE PROJECT TRAILER - YouTube


◆Biography of Guskovdori(Sugii Gisa blow)

Miyazawa Kenji's fairy tales made by Muromura Hiroshi into cartoon characters by the character of the cat and animated it. Director Sugii also made a movie of "Ginga Railroad Night" drawn by Miyazawa Hiroshi cat character as well as Miyazawa Kenji's story.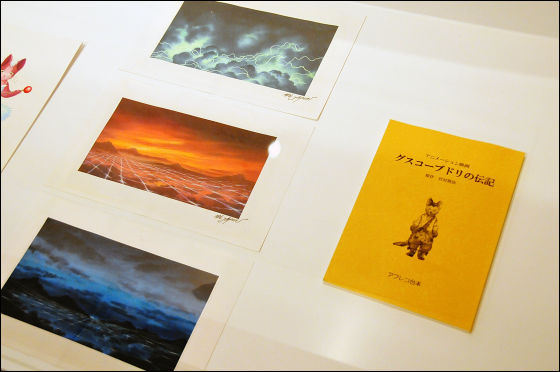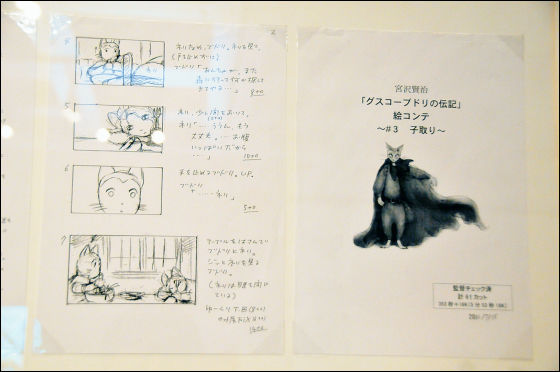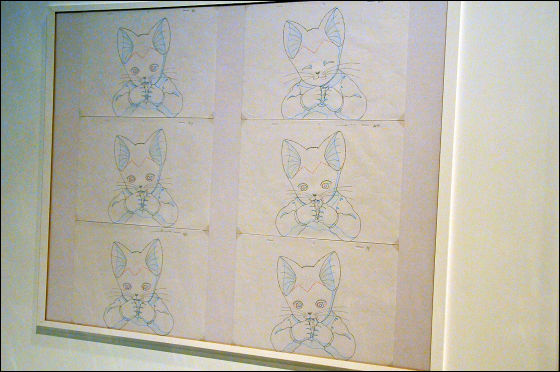 Anime movie "Biography of Gusukobudori" Trailer - YouTube


◆LUPIN the Third - A woman named Midomi Fujiko -(Monkey · Punch / Sayo Yamamoto)

As the series "Lupine the Third" series for the first time in 27 years, female director is the first work.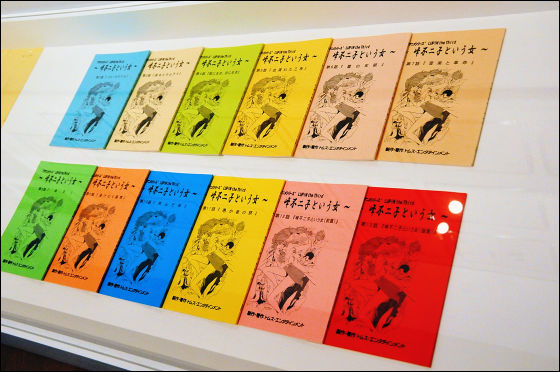 It was made with a viewpoint of Mizuko Fujiko who misleads Lupine as a woman of magic.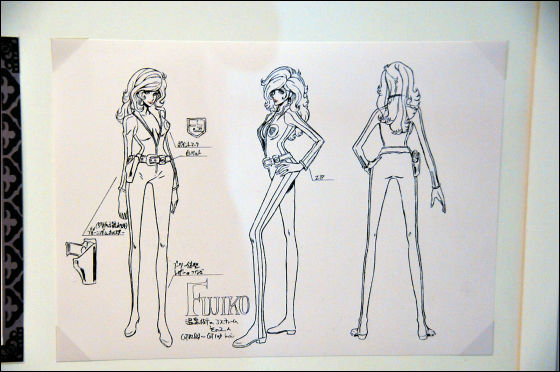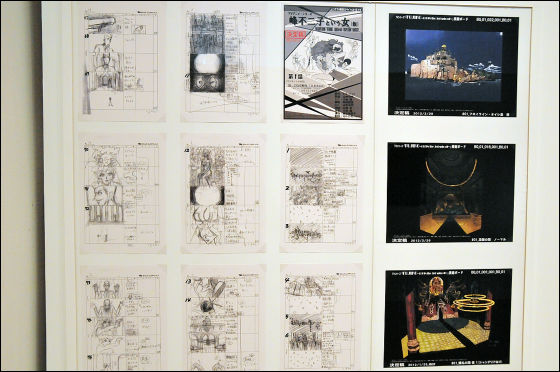 Manuscripts of original manga version by Monkey · Punch are also displayed at the venue.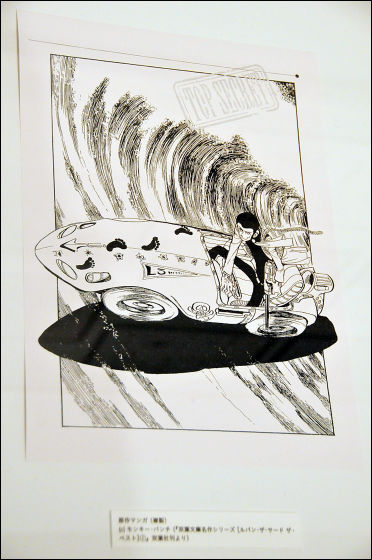 Compared to the conventional TV series, it can be seen that "Woman named Mt. Fujiko" was quite an original character character design.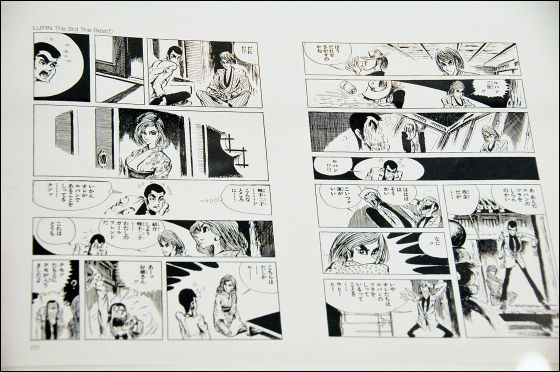 ◆Wolf and children's rain and snow(Mori Hosoda)

It is a work that depicts a mother who was awarded "Ookami Child" with a wolf man in childcare in the country, and the comprehensive power as a picture was evaluated and it became an excellent prize.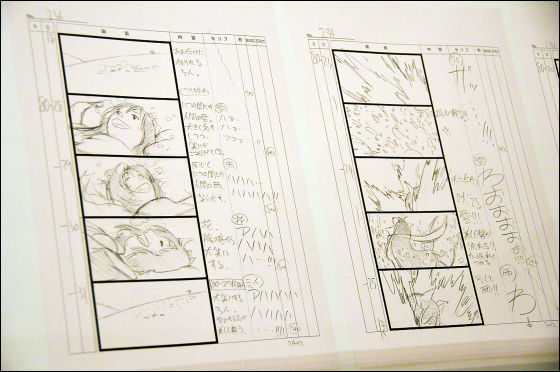 In the venue, you can see not only the picture storyboard but also the setting picture of each character.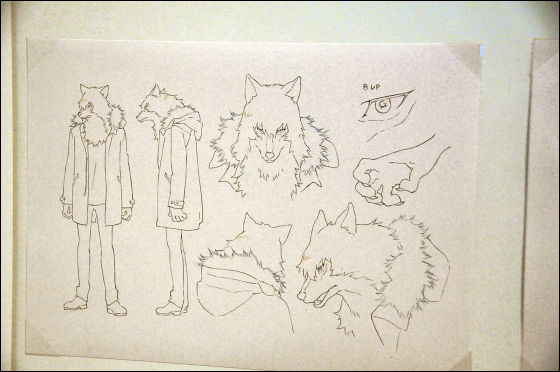 Whether you choose to live with people or wolves is one of the theme of the work.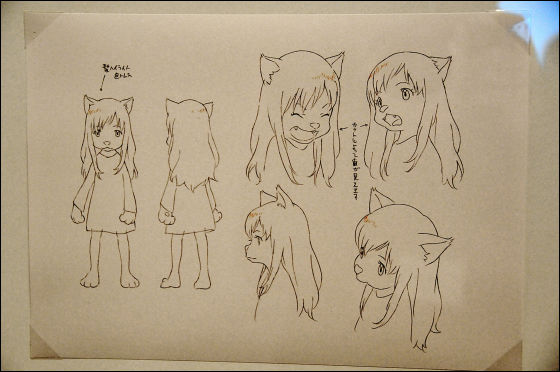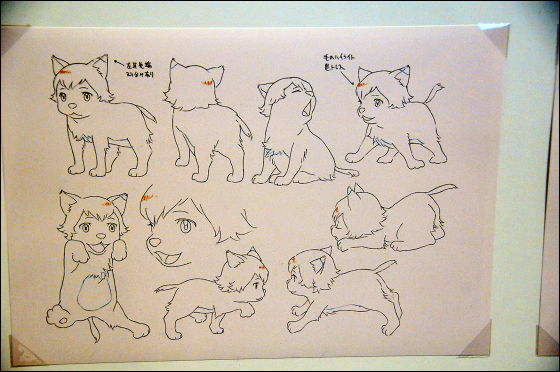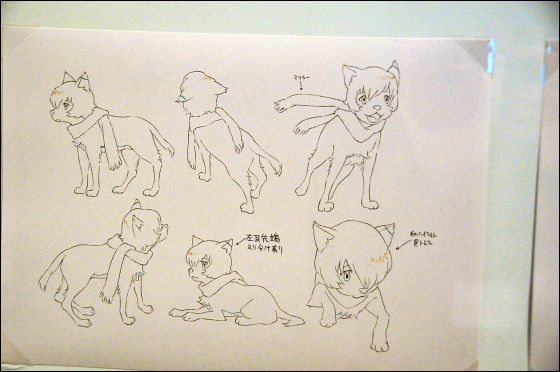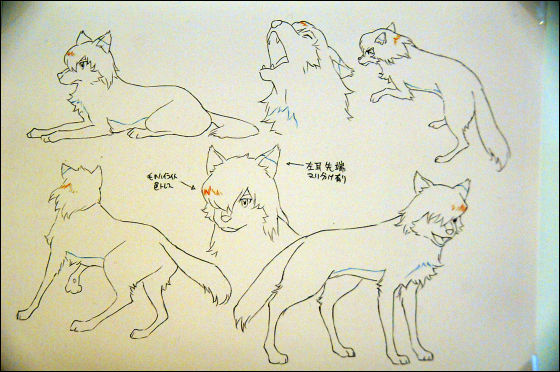 Director Mamoru Hosoda was interviewed.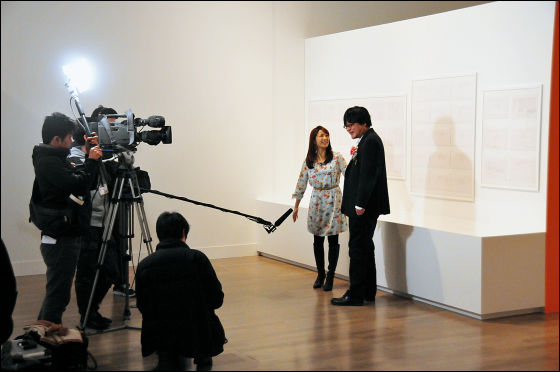 · Manga Division
◆Dark Countries(Benoit · Peters / François · Squiten Translated by Shinichi Furunaga / Masato Hara)

What got chosen as a grand prize in the manga departmentBand · DessinePopular series of. It has been translated into 10 languages ​​so far, and from 2012 the publication of all 4 volumes of the Japanese version has started.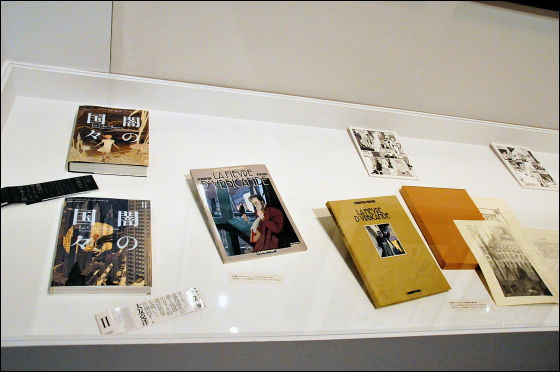 A part of manuscript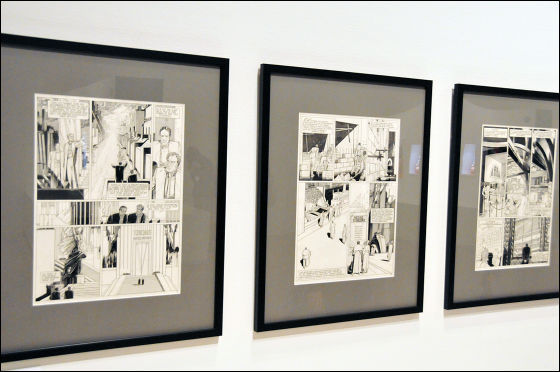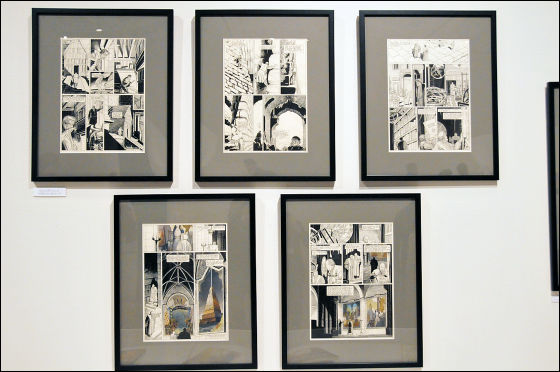 Color illustration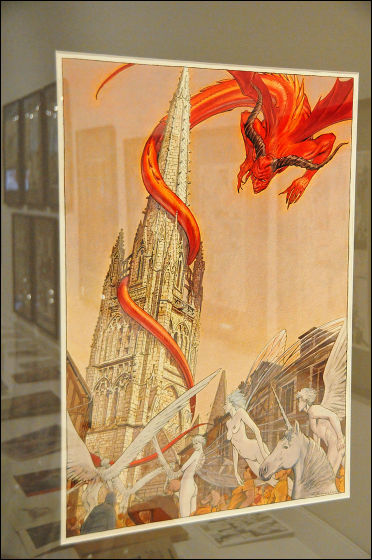 Also signs of two original authors.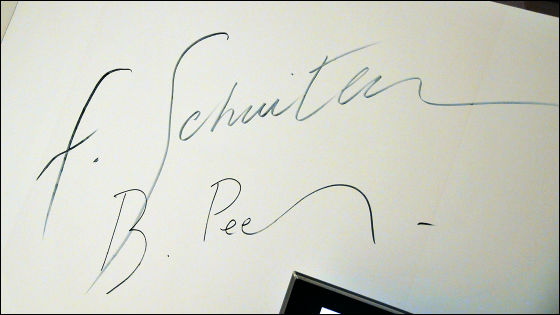 ◆Mountains everyone's mountain(Shinichi Ishizuka)

It was a series serialized from Big Comic original in 2003 to 2012 and was awarded the Excellence Award, being evaluated the comprehensive power which led to completion while maintaining high standards.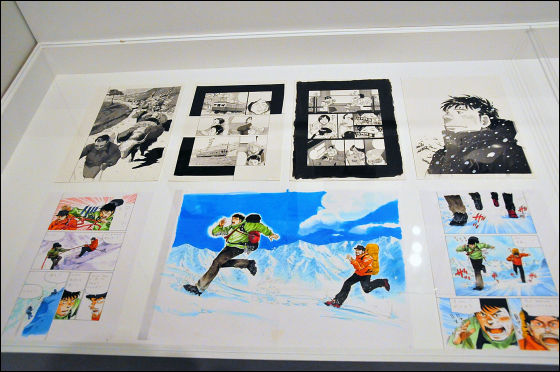 ◆GUNSLINGER GIRL(Yutaku Aida)

From 2002 to 2012, serialized to the monthly comic Dengeki Great for about 10 years. Despite Cyborg surgery depicting the appearance of girls throwing themselves in the battle against terrorism, there is a pseudo-brother-sister relationship between girls and pseudo-brothers in charge of officials, not just battle bishoujo It is appreciated to ask about human dignity whether it is the result of brainwashing or "happiness" which is felt in daily life is true.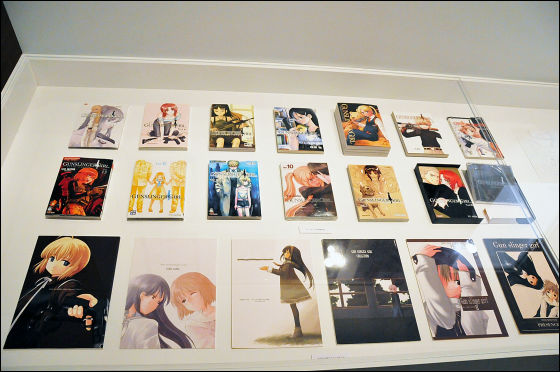 Color illustration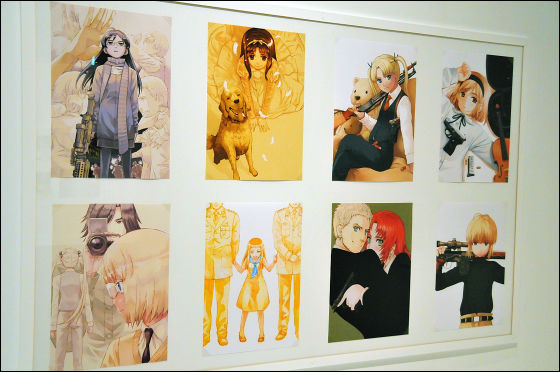 Illustration rough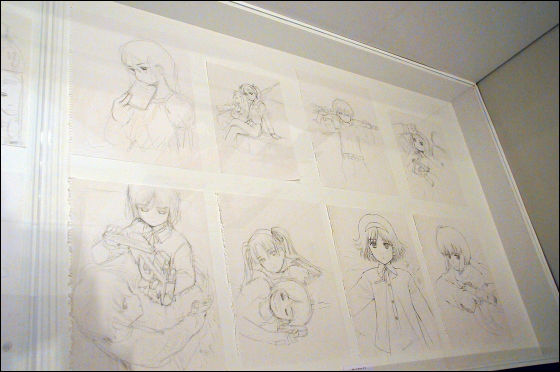 Also the display of the name.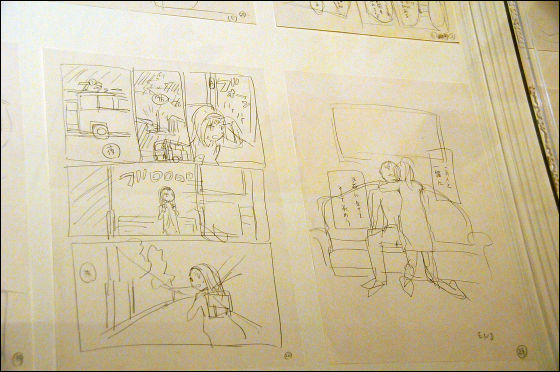 This is drawing material, plush toy and toy gun.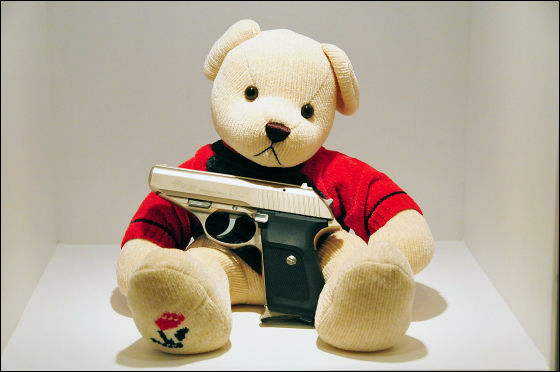 ◆Morro Souno(Shigeru Rasukawa)

Works under the theme of "Monthly Shonen Magazine" with the theme "Tsugaru Shamisen". This theme seems to be what Mr. Raokawa warms to want to draw.



Manuscript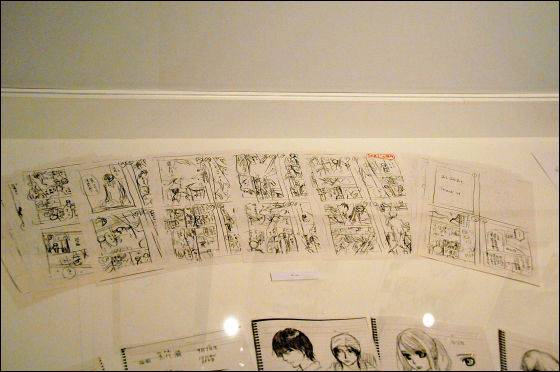 This is an illustration, it seems to have been drawing on a note.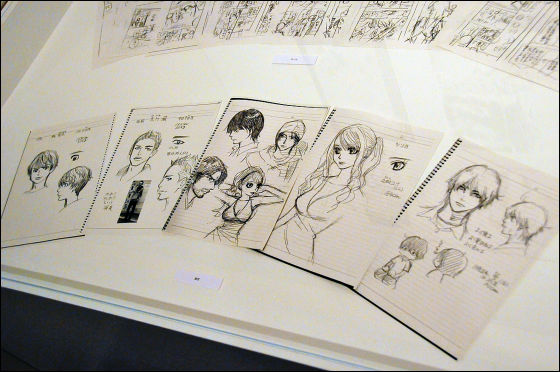 ◆A child of an apple a million years(Minister Tanaka)

It is a work that series started in "ITAN" from the December 2011 issue, and the stage was the Showa 40's. The story that the hero who was a rookie to Aomori's apple farmer revived the ritual that had been discontinued 60 years ago because he let the unchecked apple eat without knowing for the wife who was in bed.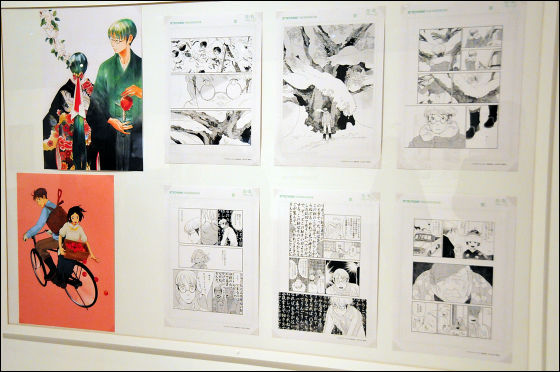 You can see how it gradually approaches completion from name to manuscript.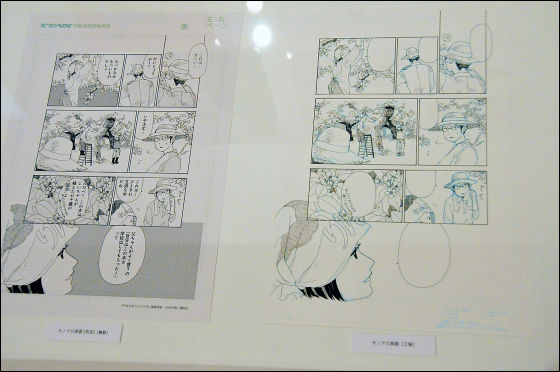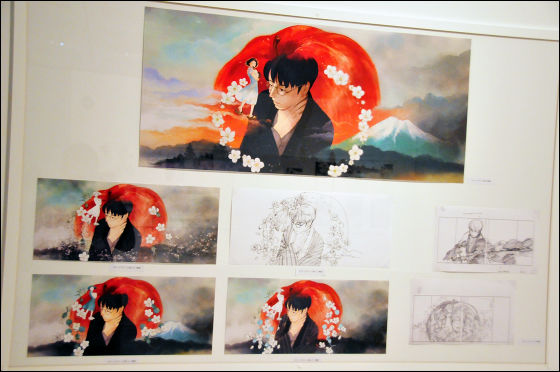 The stuffed animals of drawing materials are also drawn as self-portraits.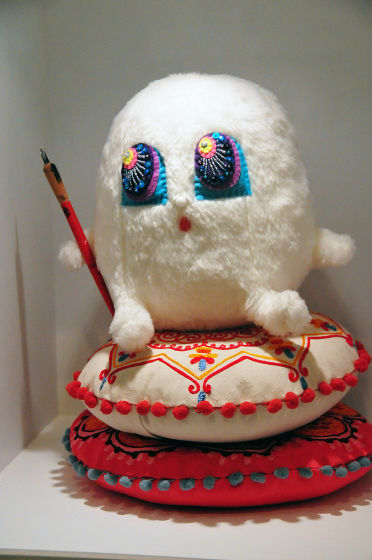 ◆Puppet of frozen Siberian couple(Snow trees)

Over the course of two years and a half coverage with his father's experience of detention in Siberia as the core, as three doujinshiCommitireIt was distributed in. It was re-edited in 2012 and was published as a general book.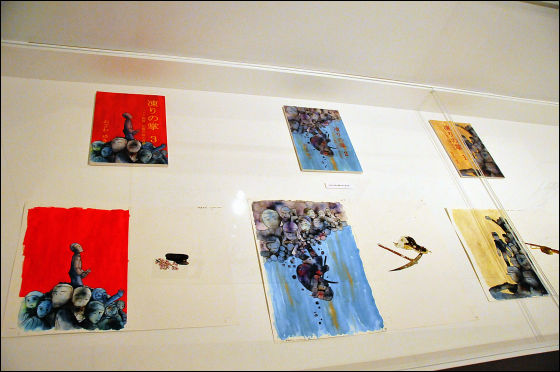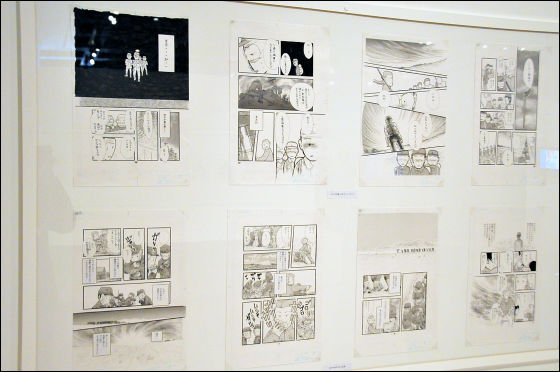 ◆Our funka festival(Keisuke Makoto)

In the dramatic change that depopulated town is reborn as a spa town with volcanic eruption, she draws the friendship of cool toyama which can not accept change and norinori Sakurajima in change. The series starts with Big Comic Spirits 2012 No. 17, serialized at No. 33.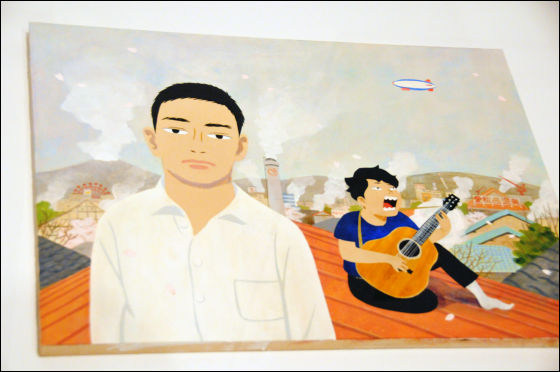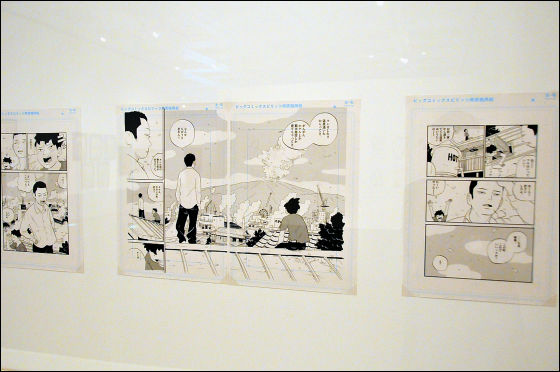 Achievement Achievement
◆Kunio OKGAHARA(Mechanic designer)

"Achievement Award" presented to those who have made a great contribution to the Japanese media art world. Four people were chosen this time, one of them Kunio OKGAHARA, a mechanic designer. It is famous as a designer of robots such as "Mobile Suit Gundam" and "King of Braves King Gaogaiger" here, but in the first place it is a pioneer who made the work "Mechanical Design" independent from the division of the art and painting director so far.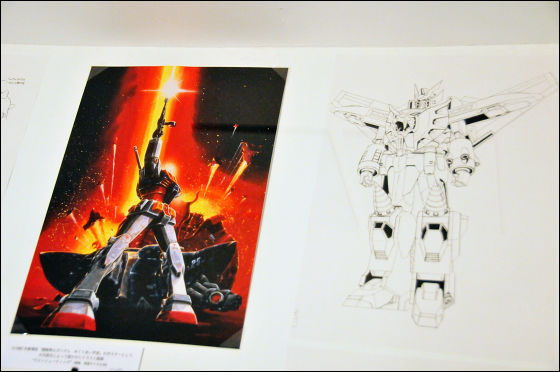 Gundam, Zaku, white base, halo ...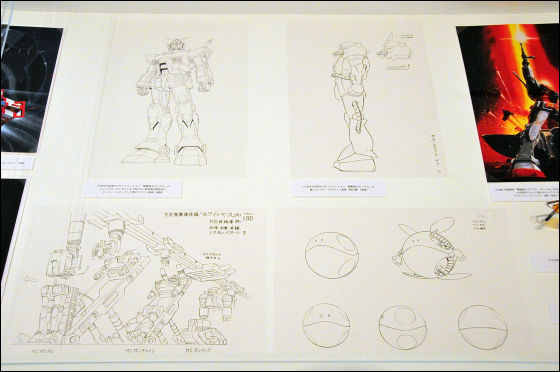 Moreover, Yatter King of "Yatterman", Godians such as fighter Gordian, has been active in the front line for 40 years.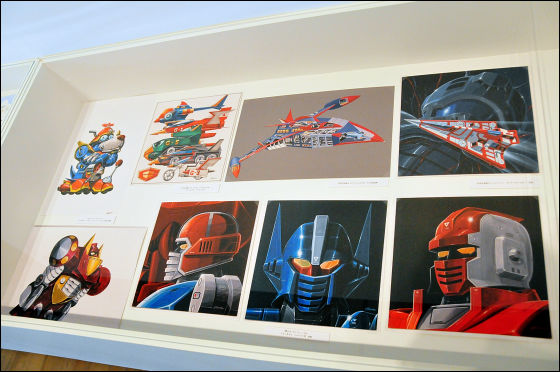 This is Scope Dog's turret lens style tabletop loupe which comes out in "Armored Trooper Votoms" that Mr. Okawara designed.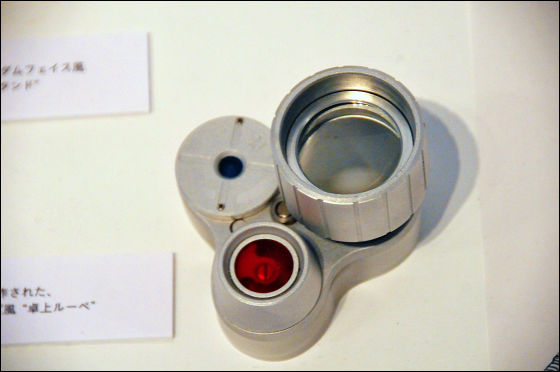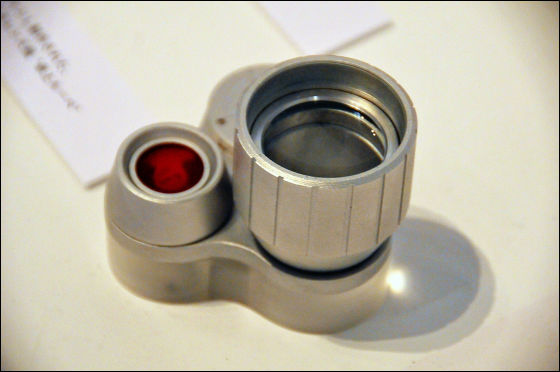 In addition, Gundam 's face mask - like sunglasses and sunglasses holders also.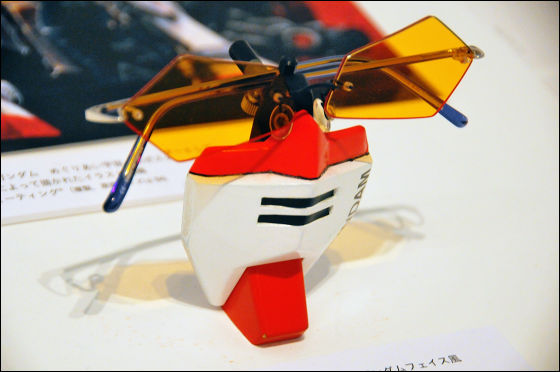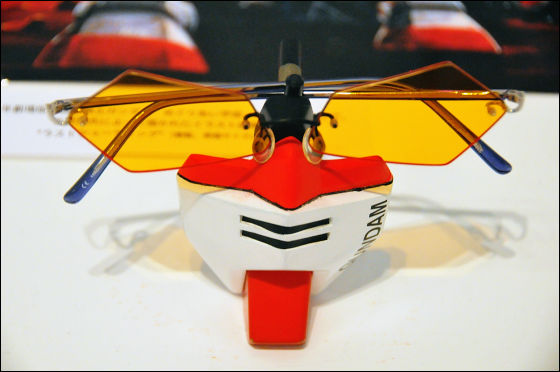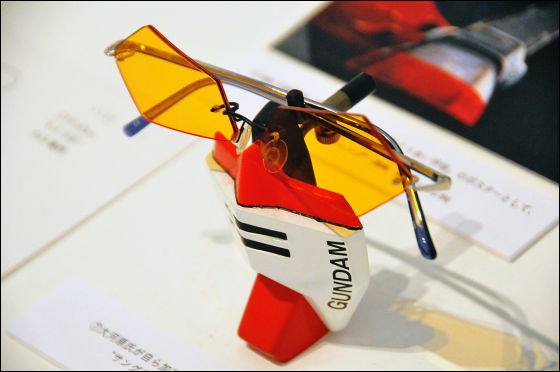 ◆Nojima Ko Nagai(Editor)

Ms. Ko Nagai who served as editor of "separate volume Margaret" at Shueisha participated in the establishment of Hakusensha in 1973. "Hana to Yume" "LaLa" "Young Animal" "MOE" and so on, and made a great contribution to the girls' manga.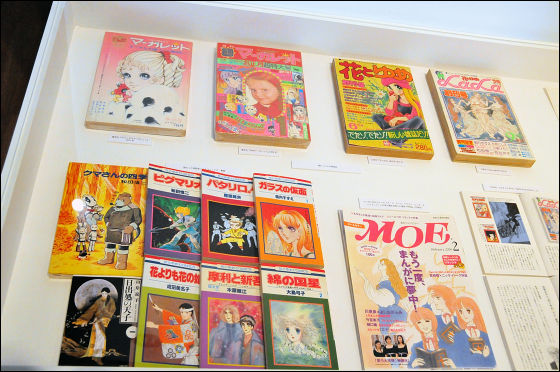 A music performance "Pendulum Choir" whose singers are fixed to the pedestal while singing and being dragged around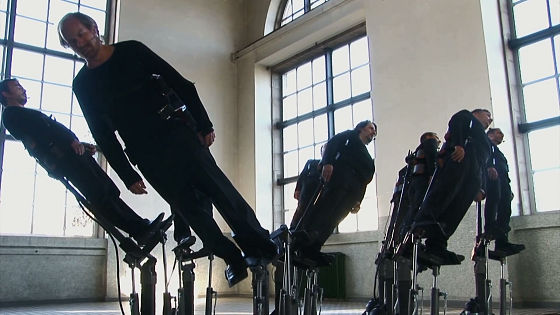 The prize-winning works of the Agency for Cultural Affairs Media Arts Festival will be exhibited from February 13 to 24. Main venue is the National Art Center, Satellite venue is Cinemart Roppongi, Tokyo Midtown, Super Deluxe, each participation is free.