'Big Turnip Co., Ltd.' manga and anime released by Moyoco Anno, directed by Hideaki Anno and the 10-year history of Studio Color.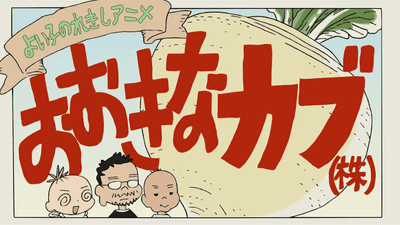 Director Hideaki Anno, known for 'Aim for the Top!' And 'Neon Genesis Evangelion,' established the animation production company 'Color (χαρα)' in May 2006. In November 2016, '
Color Co., Ltd. 10th Anniversary Exhibition
' was held, and a work called 'Big Cub Co., Ltd.' by director Anno's wife and manga artist Moyoco Anno was released.
The manga version of this work was recorded in the 10th anniversary booklet, and at one point it was possible to purchase it at EVA STORE only for shipping, but this time all pages are now available on Moyoco Anno's official website. At the same time, an animated version of Koichi Yamadera and Megumi Hayashibara will be released on YouTube.
'Big Turnip Co., Ltd.' released by Moyoco Anno, depicting Hideaki Anno and 10 years of color history | MOYOCO ANNO
http://annomoyoco.com/news/6082/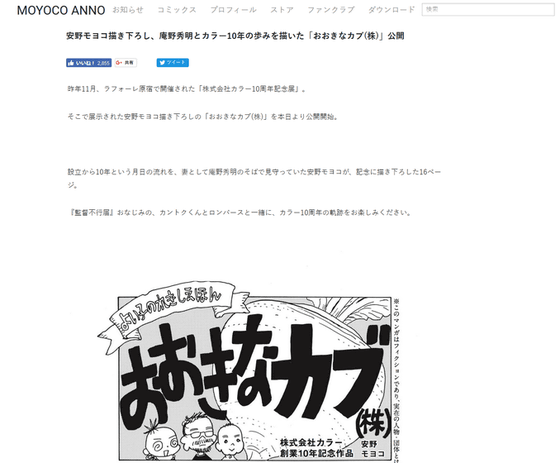 This is the animation version.
Good Child Rekishi Anime Big Turnip Co., Ltd. --YouTube
© Moyoco Anno / Cork / khara
The work is drawn in a style in which Rompers (Mr. Yasuno) watches over the 10 years since Kantoku-kun (Director Anno) created the field, with the company as a field and the work as a turnip.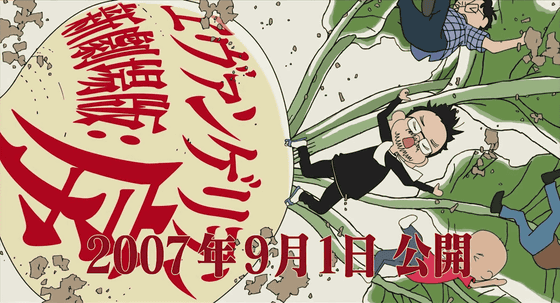 Looking at this work, I am looking forward to seeing what Kantoku-kun's next turnip, ' Shin Evangelion Theatrical Version: ||' will look like.