1.7 Ghz 5 inch display "Optimus G pro" haste photo review with 3000 mAh high capacity battery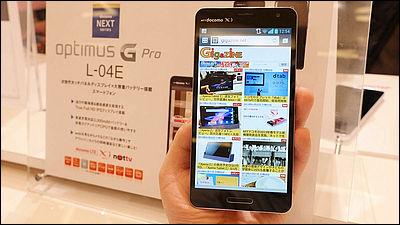 A large-capacity 3000 mAh battery compatible with rapid charging and an APQ 8064 / 1.7 GHz quad-core CPU on a full HD 5-inch display and a smartphone adopted by Android 4.1 is "Optimus G pro L-04E"is.

New product list: Optimus G pro L-04E | 2013 SPRING COLLECTION | Products | NTT DoCoMo
http://www.nttdocomo.co.jp/product/2013_spring_feature/lineup/l04e.html

To the touch & try booth



This is an actual machine



The inside camera in the upper right is a CMOS camera of about 2.4 million pixels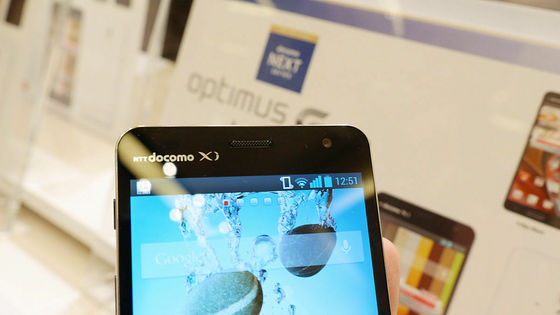 The back is like this. It supports Osaifu-Keitai and links.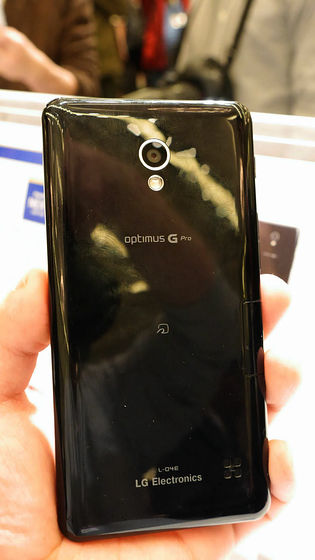 The outer camera is CMOS of about 13.2 million pixels.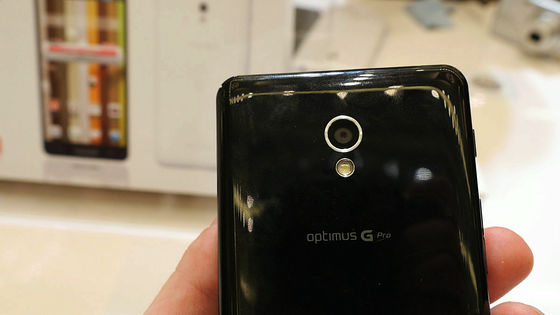 Color is two colors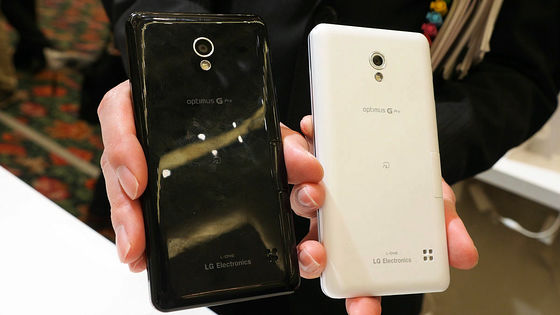 The side is like this, 1 seg · NOTTV · infrared · Bluetooth · tethering · GPS compatible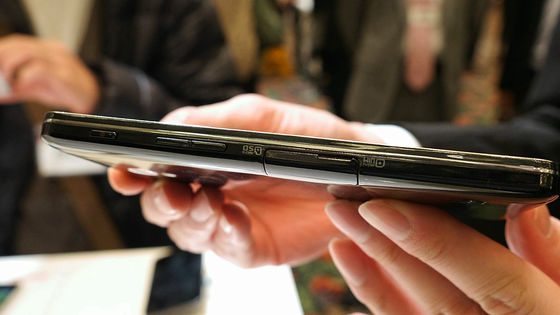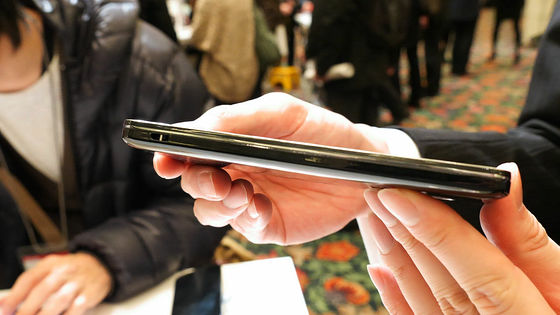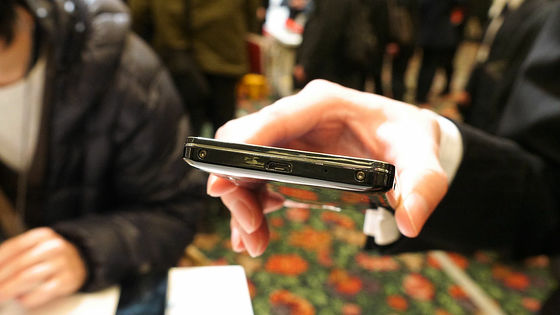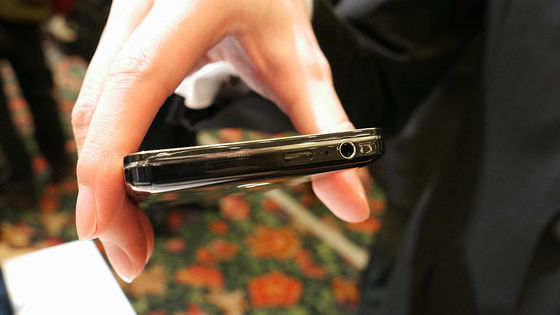 MicroSD (2 GB), microSDHC (32 GB), microSDXC (64 GB) available for external memory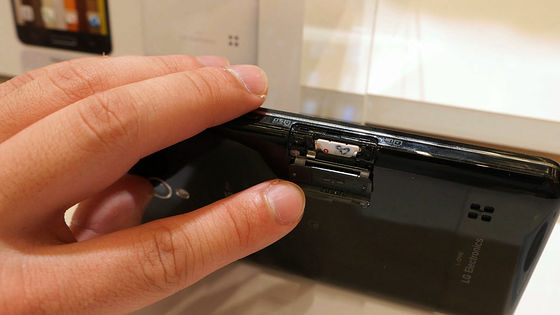 I tried displaying GIGAZINE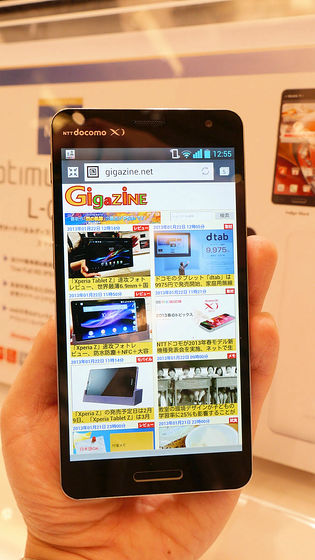 Landscape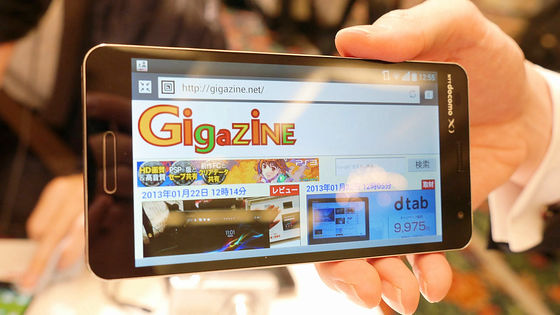 In the camera application, it is possible to record both in-camera and out-camera, which is the first in Japan. Furthermore, when zooming in recording, there is an audio zooming function that zooming target sound is also zoomed, so it seems to be useful when there are many crowds and noises.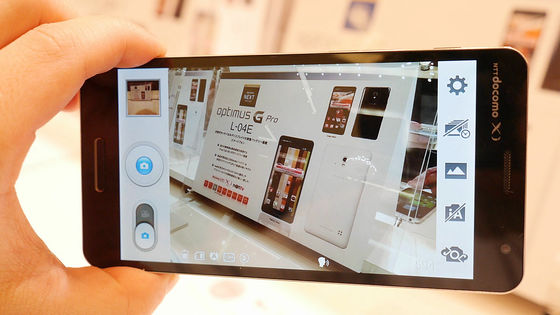 About the "True Full HD IPS display" function which is not only battery and CPU, but another uri.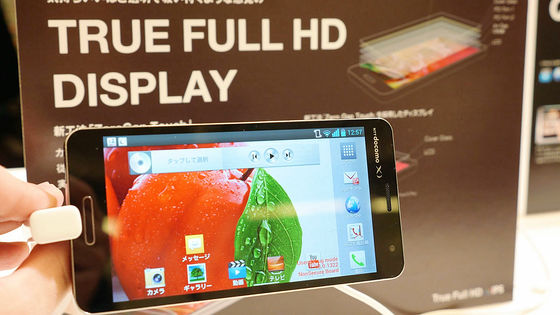 The left is the latest model, the right is the previous model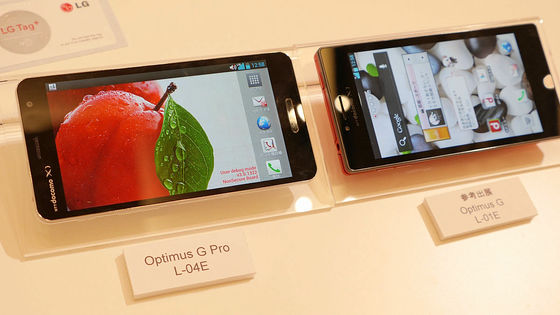 A touch sensor is directly printed on the glass surface, and the new technology of integrating it realizes thinning of the glass surface and the liquid crystal part, realizing ultra high sensitivity touch.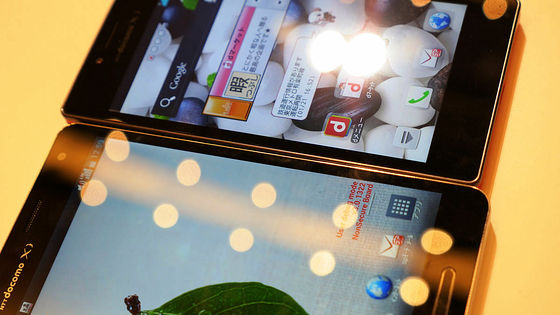 Compared with the previous model, you can see that the frame is thin because the display size is large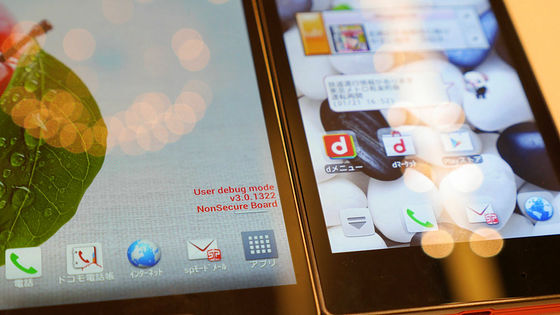 In addition, it is not enough to replace it because it is scratched with balls that do not correspond to waterproof (whatever it seems if you see the corresponding function icon in the lower left) It is said that.