"MEDIAS W" in two screen display "Quick haste photo review, DS like two screens are used?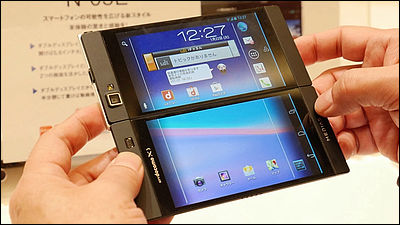 A smartphone with a quite unusual design like a bit of a two-screen type like Nintendo DS is "MEDIAS W N-05E"It is the biggest feature that it becomes a big screen like a tablet by opening it when browsing, when folded and used during the call, it is scheduled to be released in the middle of April.

New product list: MEDIAS W N-05E | 2013 SPRING COLLECTION | Products | NTT DoCoMo
http://www.nttdocomo.co.jp/product/2013_spring_feature/lineup/n05e.html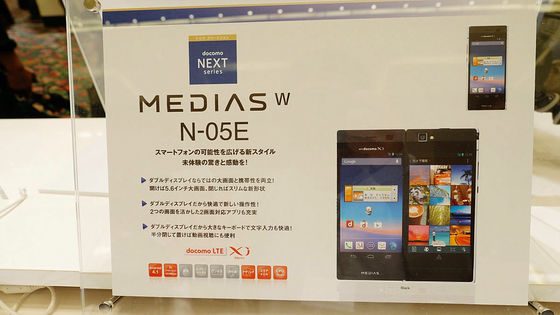 To the touch & trie venue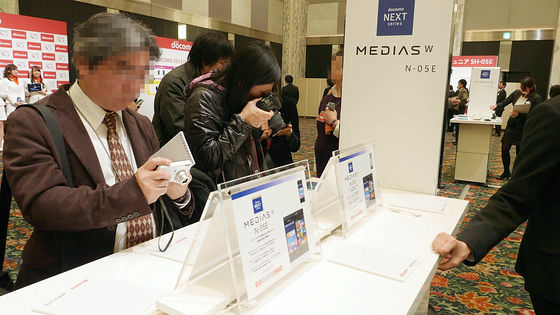 It is a two-page spread type, with main display and sub display approximately 4.3 inches (540 dots in width × 960 dots in height × QHD / TFT liquid crystal)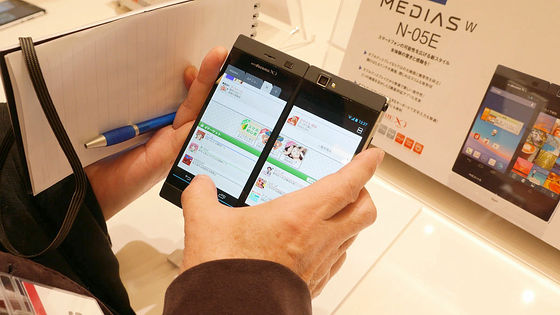 The size is about 136 mm in height × about 64 mm in width × about 12.2 mm in thickness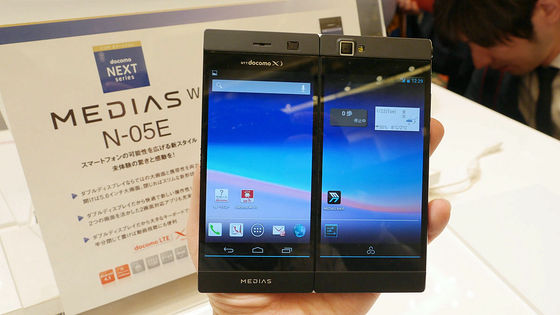 How it becomes 5.6 inches size when opened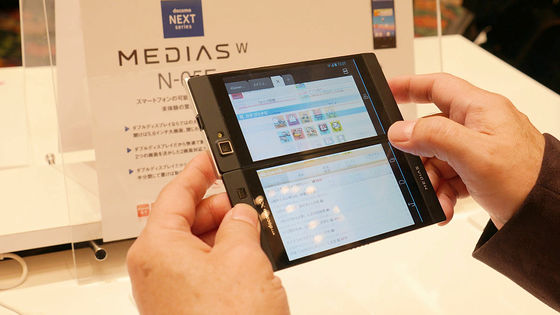 Weighs about 183 g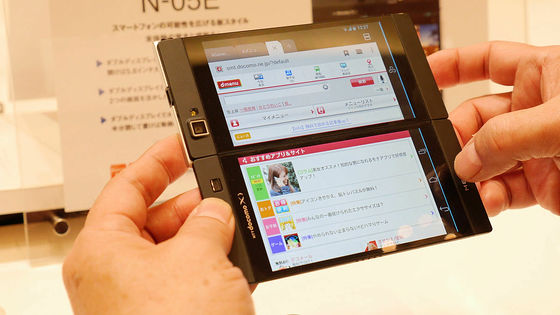 With Android 4.1 adoption, the CPU is MSM 8960 / 1.5 GHz dual core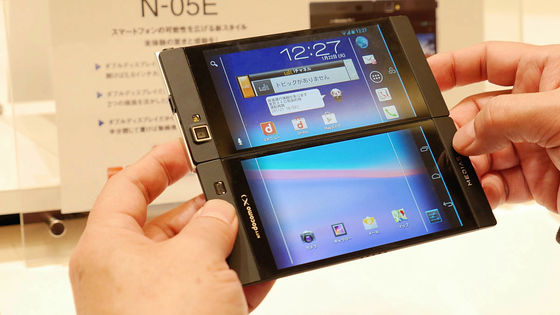 The camera is a CMOS camera only on the outside (about 8.1 million pixels)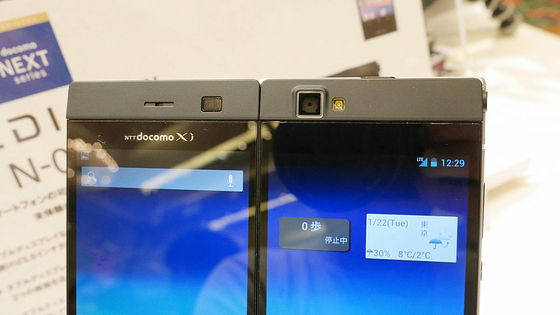 When you start the camera application, it looks like this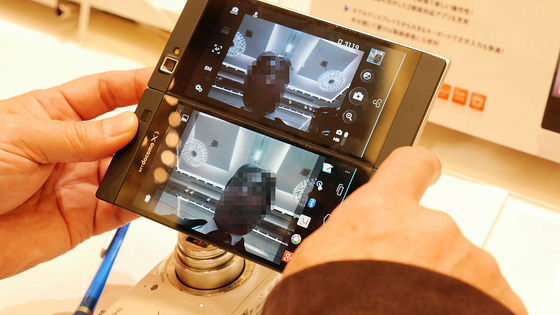 "Screens that take pictures in real time" and "Preview screens after shooting" can be seen at the same time.



back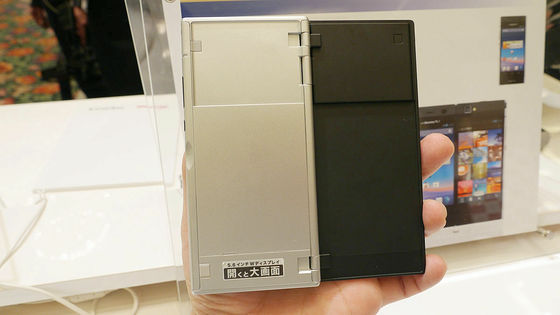 The battery is here, 2100 mAh



Collapsed and ordinary smartphone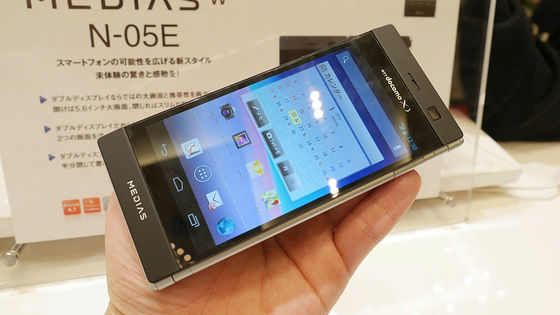 side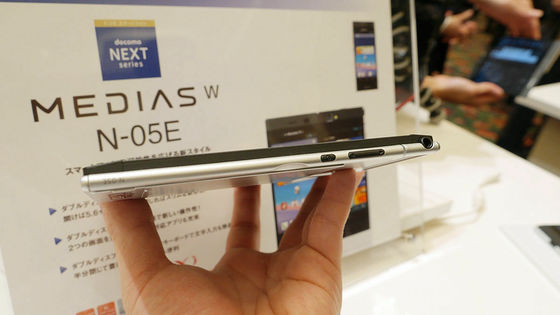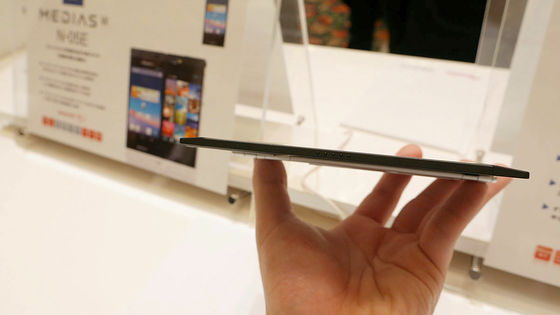 Open side aspect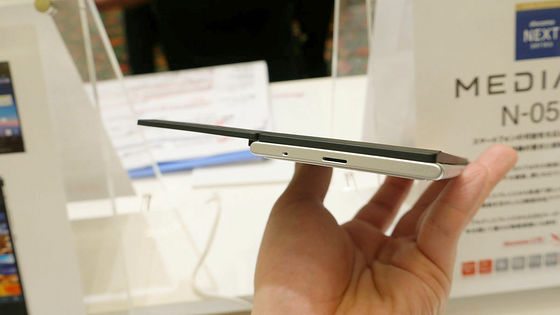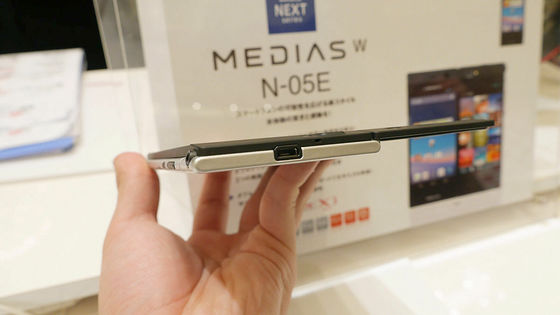 The software keyboard will also grow in width like this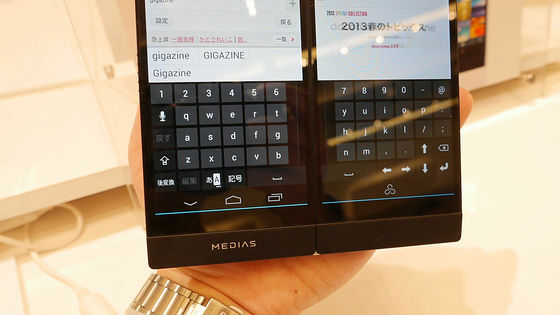 It is possible to view separate sites at the same time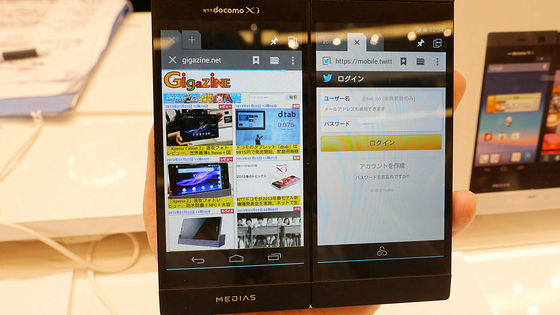 With Gurunavi etc. you can have a technique to open a shop and a map of that shop at the same time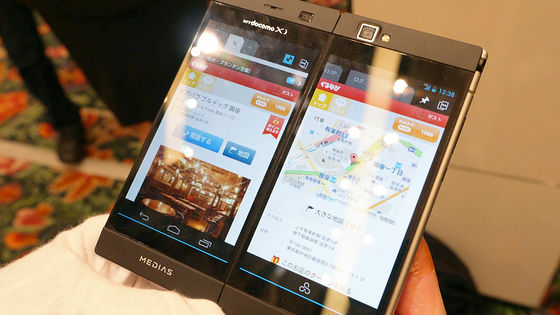 In this way you can use it in completely different states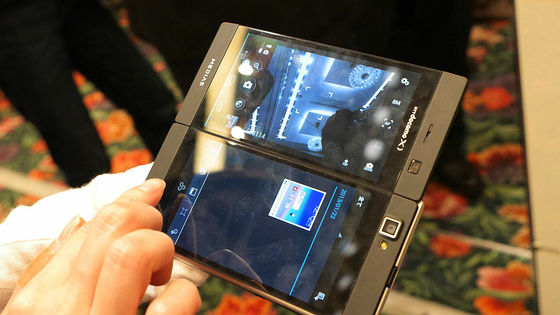 Of course it is OK to display one site on two screens, in the case of GIGAZINE it is like a beautiful layout as if it was born for this two screen smartphone. There is no sense of incongruity at all. What is that?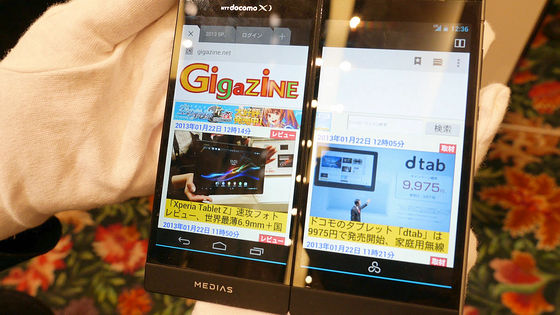 If you take the sub display to the back and put it in the stand state, it will look like this