"Ghost in the Shell" New Animation Project "Ghost in the Shell ARISE" Production Decision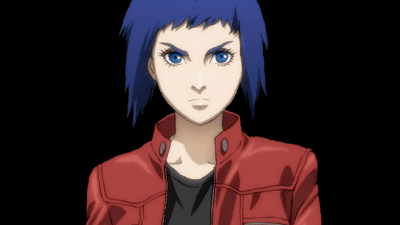 "Ghost in the Shell" series that has attracted attention every time visualization, with original comic by Shiro Masami. As the new animation project, it was decided to produce 'Ghost in the Shell ARISE'.

Ghost in the Shell ARISE Official Site
http://www.kokaku-a.com/(As of 2015, the site is closed)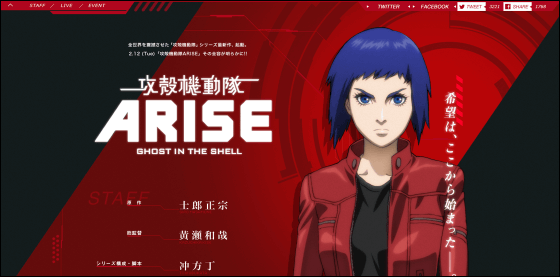 Ghost in the Shell ARISE Official Twitter Account
https://twitter.com/kokaku_a(※ unrelated account as of 2015)

"Ghost in the shell" originally started in 1989 when Masamune Shiro released the original manga on "pirated edition Young Magazine". In 1995, directed by Mamoru Oshii, "GHOST IN THE SHELL / Ghost in the Shell", and in 2004 the "Inogens" not coinciding with the name of the Ghost in the Shell was made by Director Oshii. Separately from this, TV anime "Ghost in the Shell STAND ALONE COMPLEX" by Kanji Kenji directed by Kamiyama started from 2002, this is a TV animation "Ghost in the Shell SAC 2nd GIG", TV Special "Ghost in the Shell STAND ALONE COMPLEX Solid State Society "spreading.

This time the "Ghost in the Shell icebreak ARISE" is positioned as the "fourth Ghost in the Shell" following the original manga · GHOST IN THE SHELL · STAND ALONE COMPLEX.

Production I. G (Production Ice) which animation production studio is in charge through the same series. Kazuya Kazuya who has been involved in numerous works at I. G serves as general director.

Screenplay and composition are well known for Okata Den known for such as "Maruduku Scramble" series animated film, "Eiji Yoshikawa Literature Award for Newcomer Award" and "TV Anime" Fafner of the Azure "series, music is a world tour Cornelius, a well-known Japanese musician overseas, is in charge. Of course, Masamune Shirow, the original author of "Ghost in the Shell" also participates in the project.

The visuals announced this time are those of the new "Kusanagi Element". Cast is unpublished.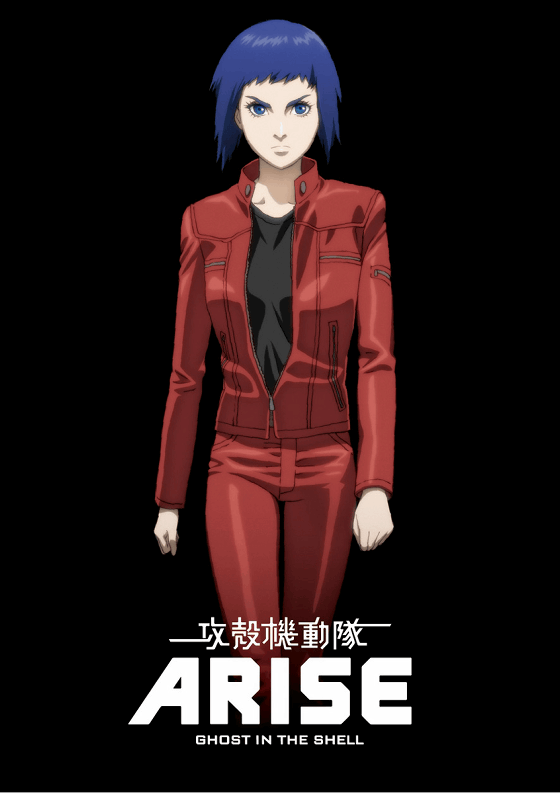 The whole picture of the project including cast will be revealed at the production announcement held at nicofarre on February 12 and this situation will be broadcast live and at TOHO Cinemas Roppongi Hills "Ghost in the Shell rifle ARISE production memorial ! Special Night !! "entitled" Screen Screening of an Old Work and Live Viewing "was set as an event. The screening will be selected from 3 works of "Ghost In The Shell STAND ALONE COMPLEX The Laughing Man", "GHOST IN THE SHELL / Ghost in the Shell 2.0" and "Ghost in the Shell SAC SOLID STATE SOCIETY 3D" It will be in the form to do. Tickets will be on sale from 24 o'clock on January 17th, general 2000 yen, ghost innovation squad ARISE pressed sheet as admission privilege follows.

◆ Staff etc.

Original: Shiro Masamune
Overall Director: Kazuya Kurosawa
Structure · Screenplay: Okata
Music: Cornelius
Production: Production I. G
© Masamune Shiro Production I. G / Kodansha · "Ghost in the Shell ARISE" Production Committee
in Anime, Posted by logc_nt