Also free invitation to the preview screen, 3D main part etc. of "Ghost in the Shell S.A.C. SOLID STATE SOCIETY 3D" is being distributed


"Ghost in the Shell S.A.C. SOLID STATE SOCIETY 3D" which made the popular animation of the original masterpiece of Shiro Masami 3D is finally released on March 26, theatrical release will be finally released, but it became clear that the 3D main part etc. are being delivered.

Also, it is said that free invitations to the preview will be held, and fans who want to see the film as soon as possible may be a must-see.

Details are as below.
YouTube's "Ghost in the Shell S.A.C. SSS 3D Official ChannelAccording to Kamiyama 's comment by "Ghost in the Shell S.A.C. SOLID STATE SOCIETY" being distributed at the moment, it is said that we are now implementing a collaboration project with YouTube.

YouTube - Dentrifying with 3D glasses! "Ghost in the Shell S.A.C. SOLID STATE SOCIETY" Directed by Kamiyama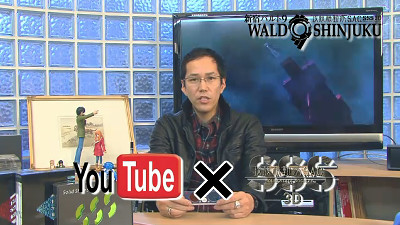 And using the Ghost in the Ghost in the Monthly Young Magazine (February 9, 2011 issue and March 9 issue 2011 issue) and YouTube collaboration 3D glasses, you can download the 3D main part and the like delivered on YouTube I can enjoy it.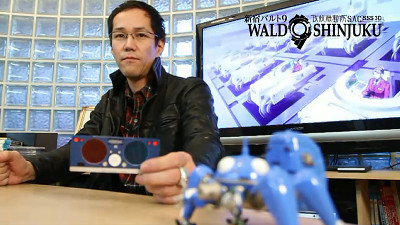 "Ghost in the Shell S.A.C. SOLID STATE SOCIETY" is on March 26 theatrical release.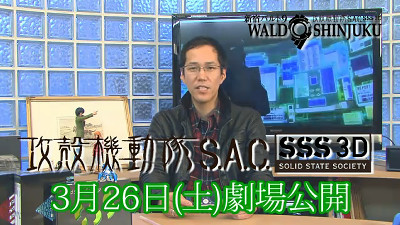 Also, from February 25th (Friday) 24:00 "Shinjuku Baltic 9" completed the preliminary show preview screening, "Ghost in the Shell Cafe" etc is scheduled to open. YouTube viewers will be invited to the preview.

YouTube - Preview screen free invitation! "Ghost in the Shell S.A.C. SSS 3D" Kanji Kamiyama Comment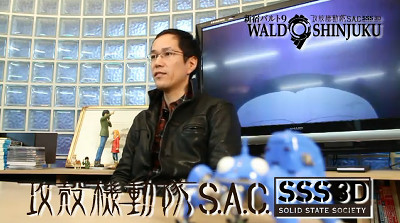 A 2D trailer looks like this. The stage is 2034.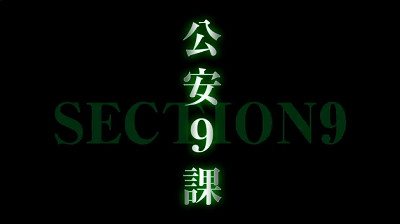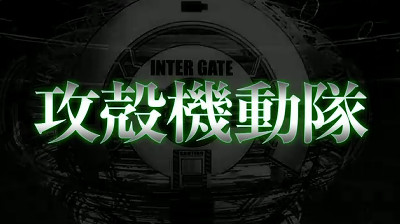 Thirteen terrorists suicide a series of mysteries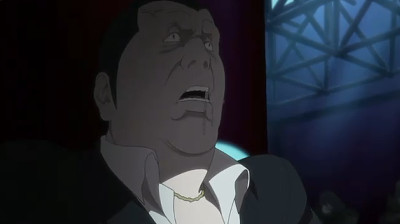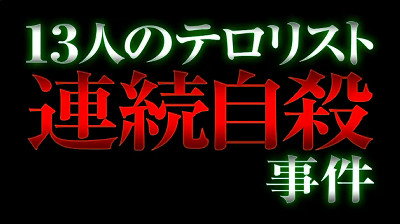 Section manager of Public Safety Section 9, Daisuke Aramaki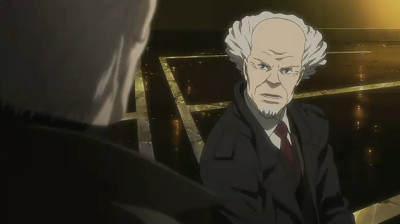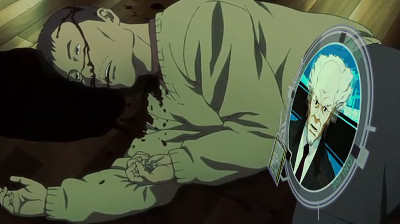 A hacker called "puppet circle"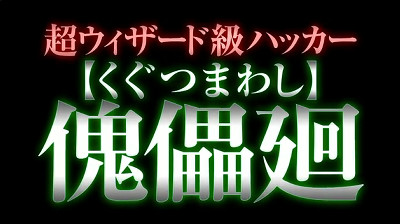 Former leader of Public Safety Section 9, Kusanagi Elementary School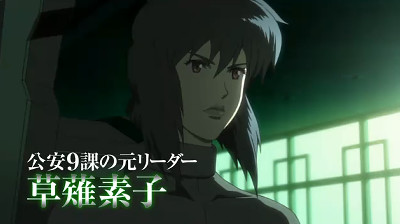 Director Kenji Kamiyama is handling it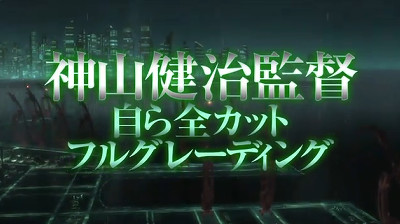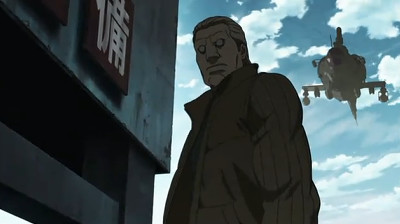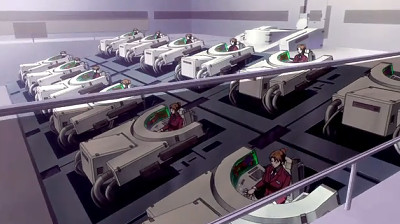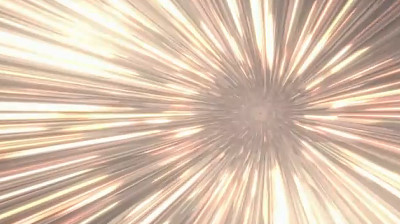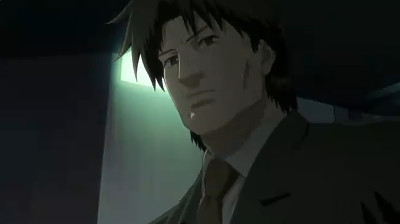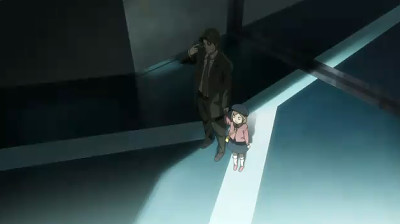 Contents that various elements intertwine.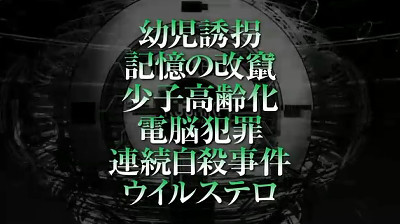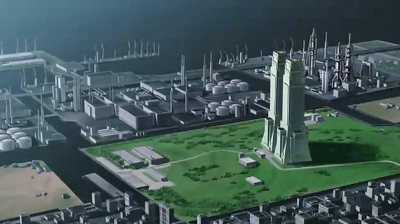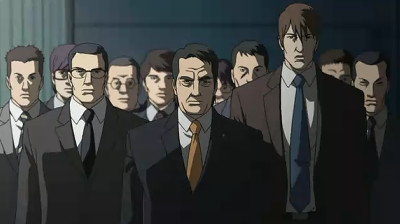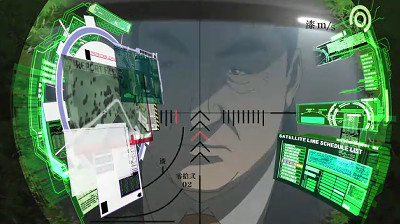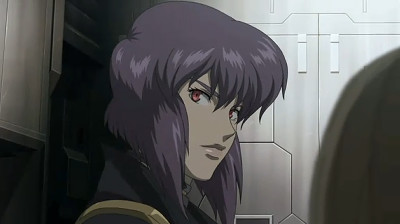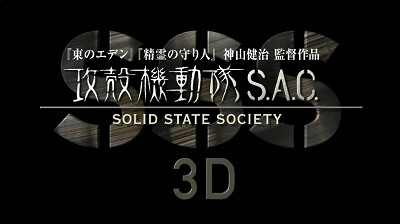 It is open to the public on March 26th.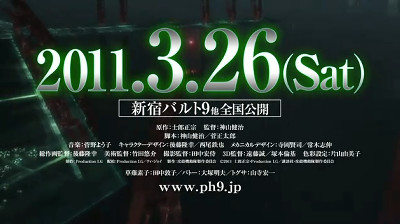 An impressive phrase "3D to digitize viewers 3D"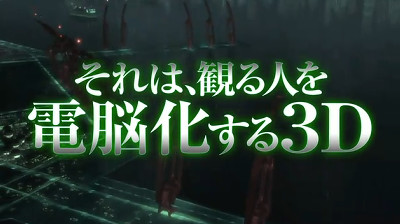 A part of 3D main part which is being published on YouTube is as follows. Viewing with HD picture quality is also possible.

YouTube - "Ghost In The Shell S.A.C. SOLID STATE SOCIETY 3D" 3D main part 01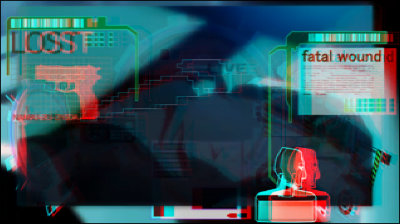 YouTube - "Ghost in the Shell S.A.C. SOLID STATE SOCIETY 3D" 3D main volume 02