Chinese who sold pirated software worth about 8.7 billion yen in the black market acknowledges the crime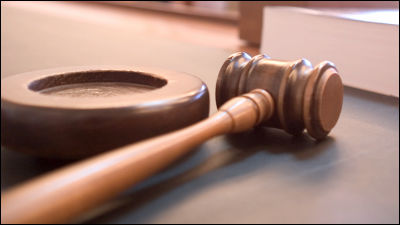 ByJoe Gratz

Chinese men were charged as selling pirated copies of industrial software in the black market of 61 countries, but Xiang Li, the defendant, was charged with one of the 46 charges being charged this Monday We acknowledged the crime against a copyright violation and electronic fraud conspiracy. Prosecutors insist that software sold by Xiang Li is used in national defense and space technology and worth more than $ 100 million (about 8.7 billion yen).

Chinese man pleads guilty in $ 100 million stolen software sting | Reuters
http://www.reuters.com/article/2013/01/08/us-usa-crime-software-idUSBRE90702L20130108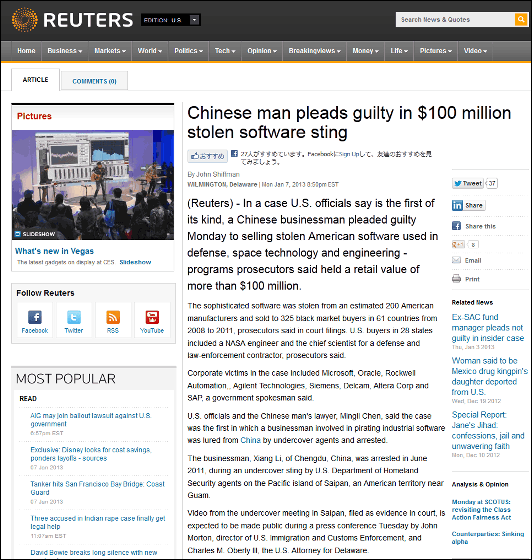 Xiang Li is said to steal software from 200 manufacturers in the United States from 2008 to 2011, according to government spokesperson companies that were damaged include Microsoft, Oracle,Rockwell AutomationIt is said that global companies such as such are included. Also, according to the prosecutor, NASA engineers and others are included among software purchasers.

During the hearing, Xiang Li acknowledged that the value of the program sold in the black market exceeded $ 100 million (about 8.7 billion yen), while the lawyer said that until Xiang Li was arrested and tried, He insisted that he did not understand.

The software handled in this case was not for entertainment, but because it contains business software, it was special that it was very expensive even a small amount. Normally, those software is sold for hundreds of dollars to one hundred million dollars, but Xiang Li is pleased to announce that more than 2,000 pirated software on his site and so on from $ 20 (about 1700 yen) to 1200 dollars (about 100 thousand It was sold in yen).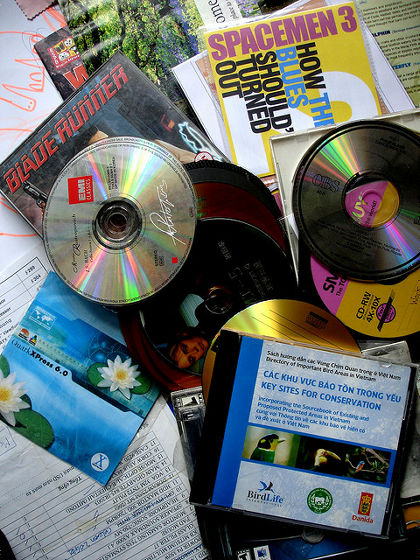 ByNoodlepie

In the investigation conducted by the Department of Homeland Security over the 18 months since the beginning of 2010, the authorities purchased at least five software from Xiang Li. Among themAnalytical Graphics IncIncluding the pirated version of "Satellite Toolkit" to simulate launches and wars of missiles, etc., the authorities have bought this software worth $ 150,000 (about 13 million yen) I bought it for thousands of dollars. Xiang Li lives in Chengdu, China, but he was arrested in June of 2011 in the US territory by being set up in Saipan by being invited to talk about unfair business by undercover investigation.

In recent years the US government was also targeting pirated software abroad for the investigation, but it was difficult to bring suspects of crime that occurred abroad to the United States. A famous case of copyright violationMegauploadSeven operators were charged, and founder Kim Dotcom raised $ 175 million (about 15 billion yen) by selling pirated movies equivalent to 500 billion dollars (about 44 trillion yen) Although it is thought that it got it, Dotcom is now resisting the handover of New Zealand as illegal investigation of authorities was done.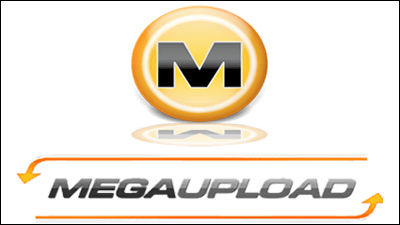 According to lawyer Mingli Chen, this is the first case that businessman who sold pirated software for industrial software was arrested outside of China by undercover investigation.
in Note, Posted by logq_fa