"Keitai expensive user Grand Prix" held, up to the top three by prefecture, gift certificates of up to 100,000 yen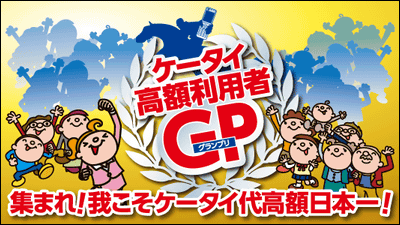 "Please present invoices for November usage issued by other cell phone companies other than WILLCOM! If you are selected as the top 3 by prefecture, you get a gift certificate of up to 100,000 yen!" , A miracle V - shaped recovery, etc. Willcom finally came up with a mystery campaign.

WILLCOM | Mobile high-end user Grand Prix
http://www.willcom-inc.com/ja/cp/kkg/index.html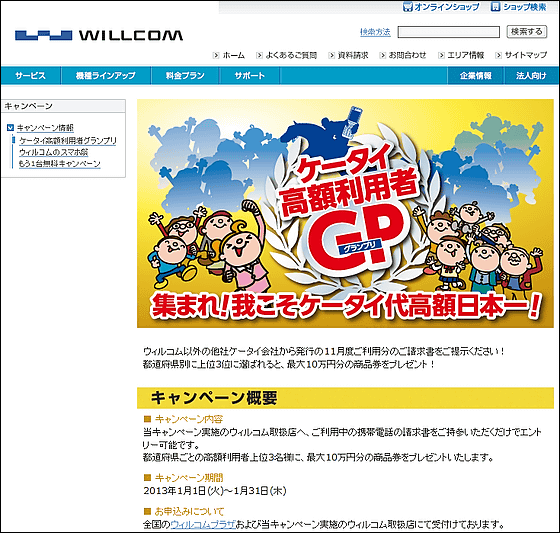 The period is January 1 (Tue) - January 31 (Thur) in 2013, the method of participation is simple, just go to the Willcom dealership and bring the invoice of the mobile phone you are using now.

However, there is no such stupid story rolling, there is a sentence like the one below in the notice that there are many mountains at the bottom.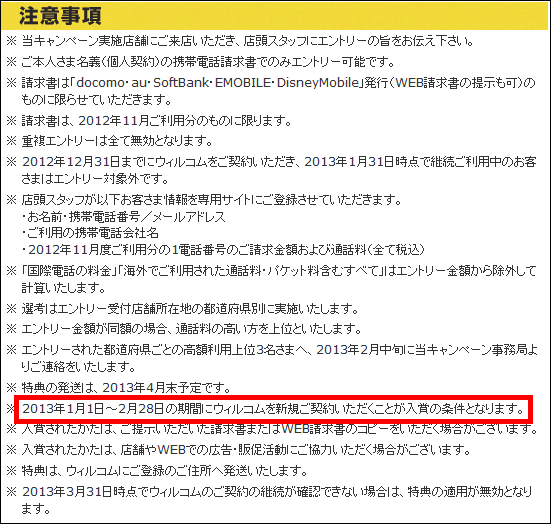 It is a condition to win a winning contract for WILLCOM during January 1 - February 28, 2013.

In other words, although it is a spiritual desire to transfer people who use too much money, I can not wait for the result announcement whether the heavy users up to that point will switch to WILLCOM, but looking at the page I do not even know when and where and how it will be announced. I am curious.
in Mobile, Posted by darkhorse