"Glide" which can easily take food ingredients attached to knives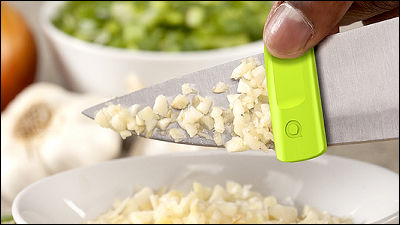 When chopping garlic or onions, it is common for food ingredients attached to kitchen knife to slide and take away fingers, but inadvertently slicing up to the fingers may result in bloody bunching on the cutting board . It was designed to not worry about such "Glide". It is possible to sweat the ingredients just by sliding it on the kitchen knife, which not only protects the safety of the finger but also prevents the smell from shifting to your fingers.

Glide | Quirky Products
http://www.quirky.com/products/415-Glide-knife-swipe

The size is 41 mm × 16 mm × 11 mm, material similar to rubberThe thermoplastic elastomer (TPE)using.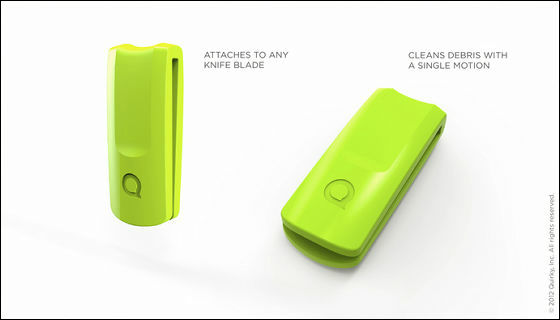 I used it attached to a kitchen knife like this. Because it is elastic material like rubber, installation is easy.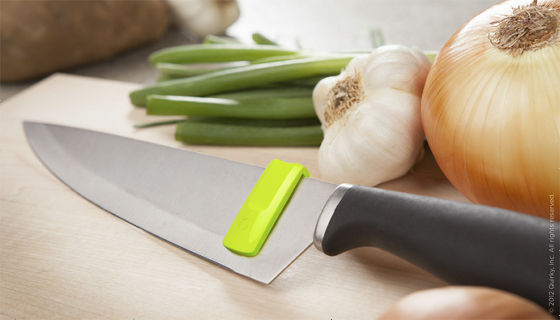 Food is also safe as garlic and other smells will not shift because you can easily take the ingredients attached to kitchen knives that you normally have with fingers by sliding Glide.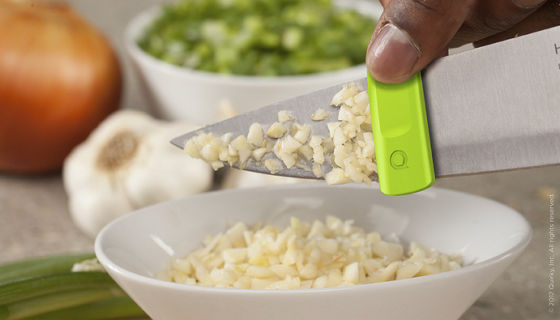 When cutting foodstuffs you can avoid getting in the way because you can leave it to the edge.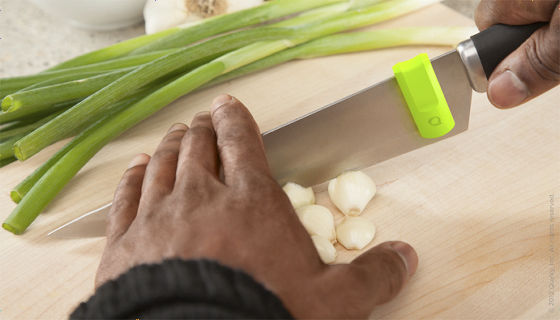 In addition, Glide is currently commercialized, details such as price and release date are expected to be clarified soon.