Does Google ship a cheap version Nexus 7 of approximately 8400 yen to emerging markets in 2013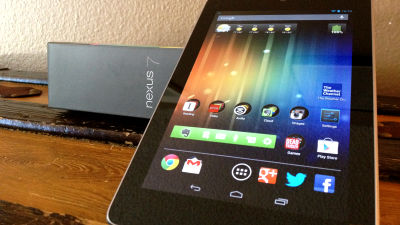 ByRobertnelson

In the first quarter of 2013, it became clear that Google is planning to sell low price version Nexus 7. Nexus 7 (16 GB Wi-Fi model) is now sold at 19,800 yen in Japan, but this low price version Nexus 7 is scheduled to be sold for $ 99 (about 8400 yen).

Low-priced Nexus 7 expected to be released in 1 Q 13 at the earliest; O-Film enters supply chain
http://www.digitimes.com/news/a20121219PD217.html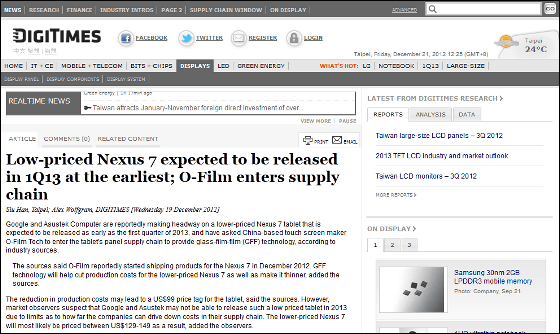 Google contemplating a $ 99 Nexus 7
http://www.neowin.net/news/google-contemplating-a-99-nexus-7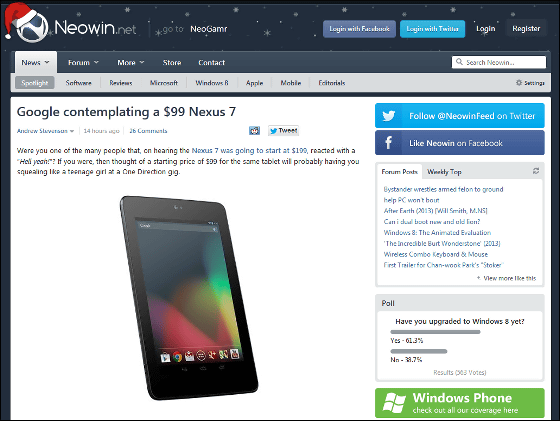 According to information gained from industry sources Digitimes said that Google and Asustek are working to release a cheaper version of Nexus 7 in the first quarter of 2013, and it is a touch-screen manufacturer based in ChinaO-Film Tech (Shenzhen Europe Feng Light Technology Co., Ltd.)He said that he will receive technology called "glass-film-film" (GFF).

Since GFF is less expensive than conventional touch screen technology, it can compress the production cost of Nexus 7, and it seems that it can further thin the body. This makes the price of $ 99 a reality.

Meanwhile, from market participants, even though it is Google and Asustek, some view that it may be impossible to reduce the cost to the extent that tablets can be sold for 99 dollars. This stakeholder probably predicts that it will be in the range of $ 129 (about 10,900 yen) to $ 149 (about 12,600 yen) even if it can be set at the cheapest price.

This low-priced terminal seems to be scheduled for initial shipment from 500,000 to 600,000 for emerging markets, but since purchasing moves slowly in the first quarter, it may not be released until the second quarter , Said the stakeholders mentioned above.