Crispy feeling of a spinach with a mystery meat, cup noodle spicy pig bone noodle big tasting review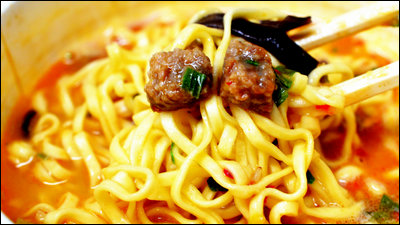 Based on a mellow pork bone soup, it is accented with flavorful peppers "Cup noodle spicy pig bone noodles big"(190 yen tax excluded) was released from Nissin. We also decided to try eating, as it is rich in ingredients such as Koro · Char, Cyclage, Sesame sauce, Onion and other ingredients including Daisumin (also known as "Mystery Meat").

Mild mellow but still spicy! "Cup noodle spicy pig bone noodle big" December 10, 2012 (Monday) New release
http://www.nissinfoods.co.jp/com/news/news_release.html?nid=2866

The package looks something like this.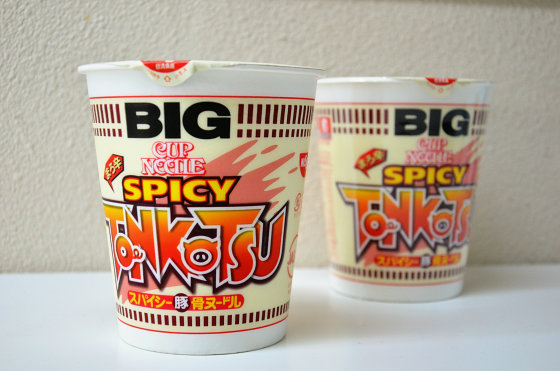 Mild pork bone soup is based, and it is "mildly spicy" because it is leaning red pepper.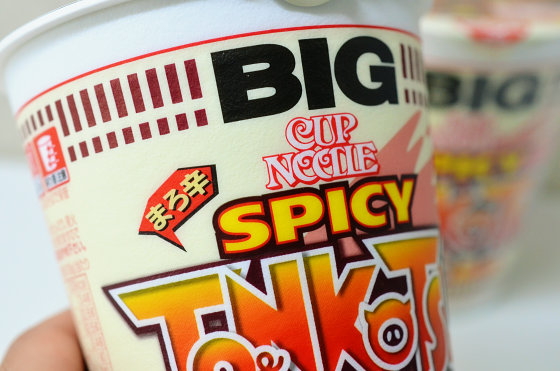 When I look at the raw materials, it quickly contains seasoned pork, kikuga and so on.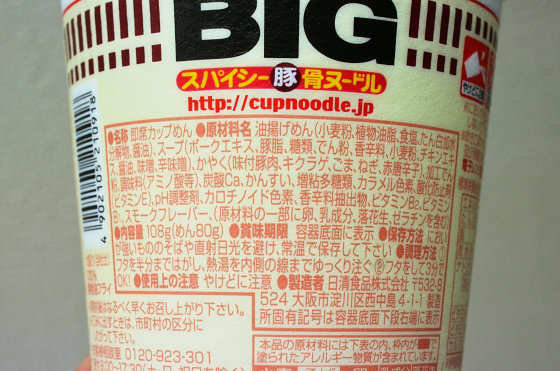 One meal (108 grams) of energy is 508 kilocalories.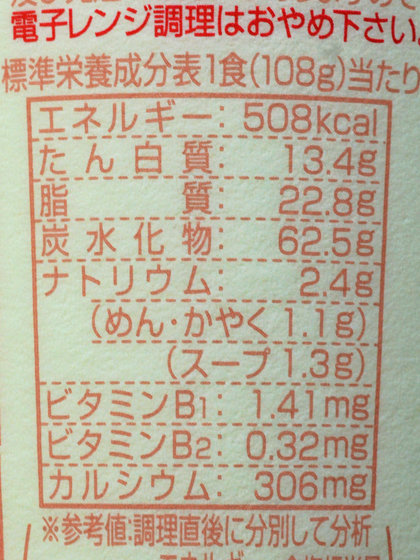 Open the lid and check the contents, you can check the ingredients such as dice simmer, roller and char, and red pepper granules.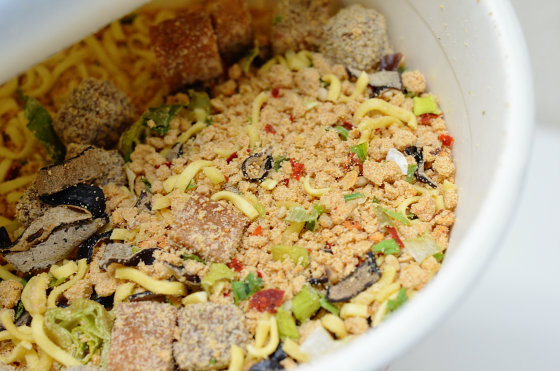 The moment when I poured hot water, the thick rich flavor began to rise.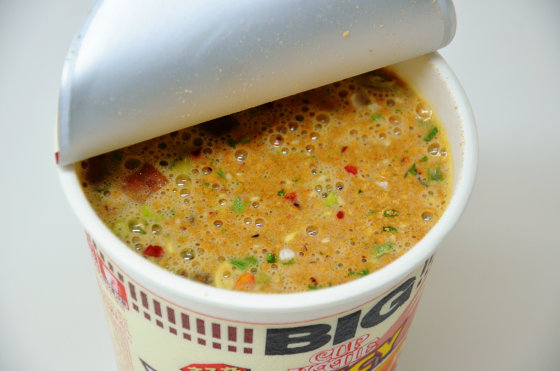 Lid by waiting for 3 minutes.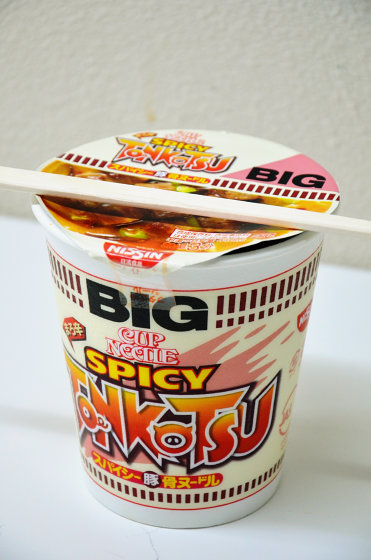 The scent feels like a pig bone and a strong flavor is felt, Good.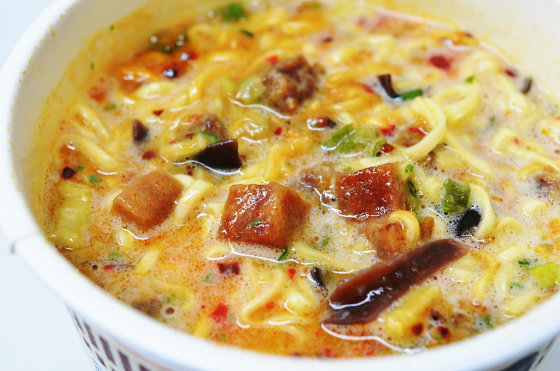 Together with the dice of the mystery meat. The taste of the soup is somewhat different from what I had imagined from the heavy rich fragrance, a mild flavor like broken pork bone soup with soy sauce. There is no habit like a common pork bone soup, it is creamy. In addition, although it contains chili, there is hardly any spicy, there is only a little flavor, and it is a level where you can not go spicy. Even those with poor spicyness should be okay with this.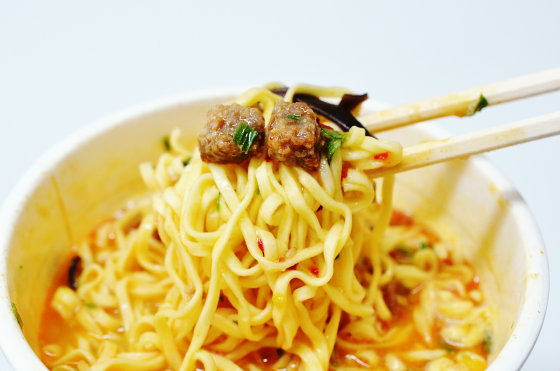 Equipment is abundantly contained in Koro char and Diesemich, and also the taste impregnated with pork bone soup is rich. Especially the crispy texture and peculiar taste of kikuga go well with pork bone ramen.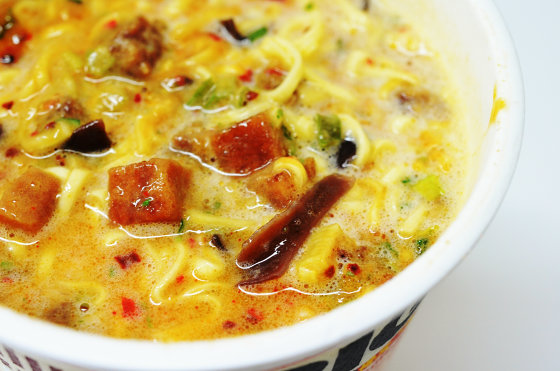 Although it says mellow, drinking with soup alone is a little hot. However, because this strong taste seems to be compatible with rice, it is a big size, but people who want more volume are also ants to eat with white rice.