I tried to eat "Nissin-yaki soba U.F.O. Dry pig kimchi big" that is hot and dry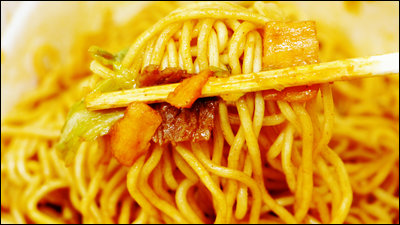 Based on chili and garlic 's Kimchi taste, I used a dry sauce that added a fish - seasoned umami and fried roasted feeling unique to pig kimuchi on October 15 (Monday) releaseNissin-yaki soba U.F.O. Dry pig kimuchi big"(190 yen per tax). It seems that the spicy taste seems to be just right in this season when it got cold, so I decided to eat it.

Dry dry pig kimchi taste that is perfect for the cold weather season "Nissin Yaki soba U.F.O. Dry pig kimchi big" on October 15 (Monday) New release

The package looks something like this.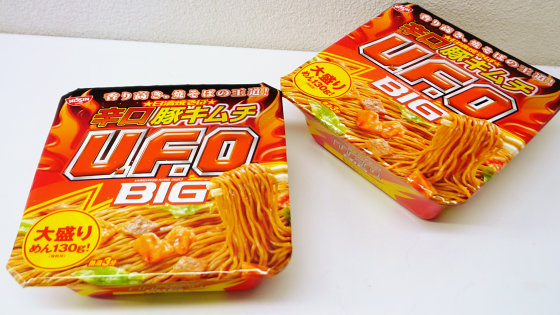 Regular "Nissin - yaki soba U.F.O.Although the amount of squash is 100 grams, 130 grams has been increased in "Dry pig kimchi big".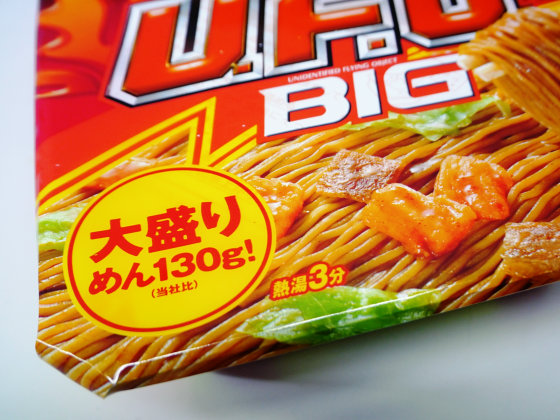 Although it is dry, there are places where I'm concerned whether it's hot enough to make my body hot.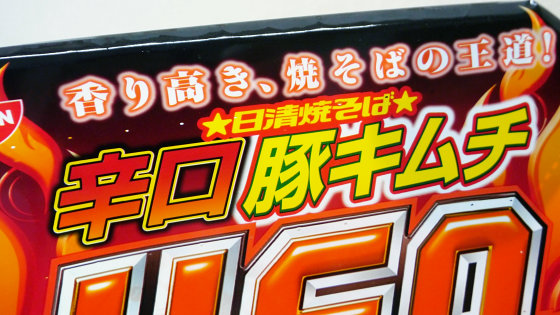 At first it seems like a pig kimuchi and seasoned pork, cabbage kimuchi etc. are contained.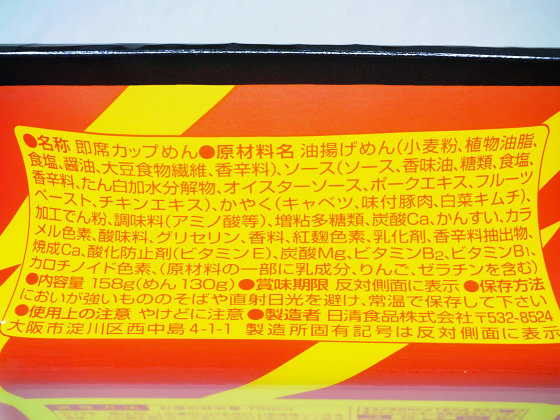 The energy per meal (158 grams) is 706 kilocalories.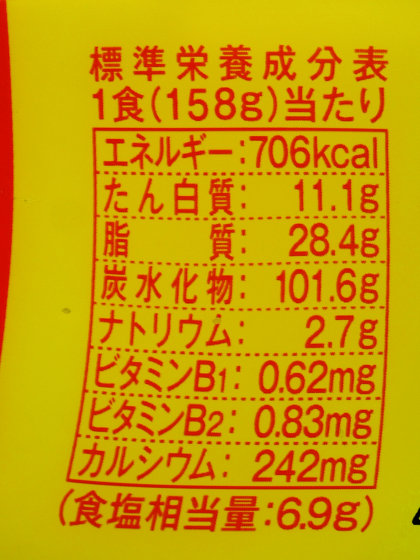 When opening the lid, it contains a deep dry sauce that adds fish-based deliciousness and frying roasted feeling unique to pig kimchee.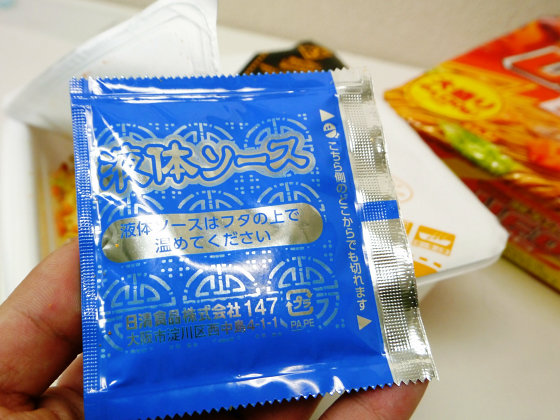 The ingredients are cabbage, pork, Chinese cabbage kimchi.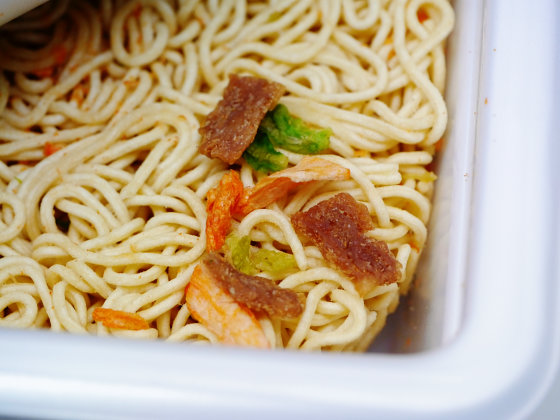 Pour hot water and wait for 3 minutes. In this case, place the liquid source on the lid and warm it up.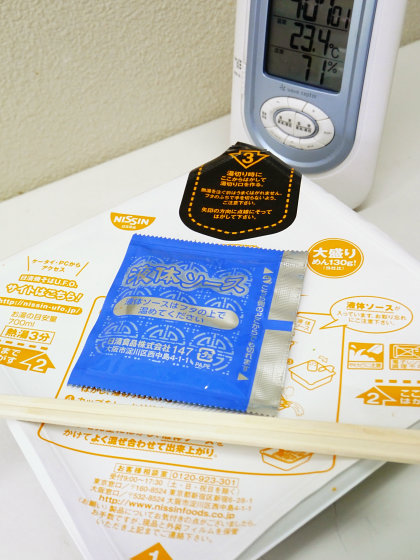 Three minutes passed and I tried to throw away the hot water, but there was a case that little cabbage and Chinese cabbage kimchi dropped from the hot water cutout. "Is there anything small enough to slip through this small hole ...?" A little sad feeling.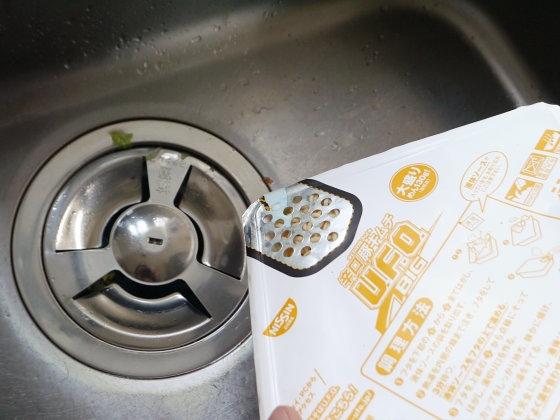 I reworked my mind and opened the lid like this. Bright red color of Chinese cabbage kimchi invites appetite.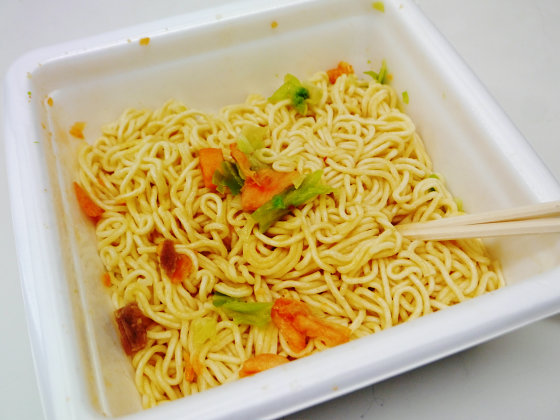 Feed liquid source.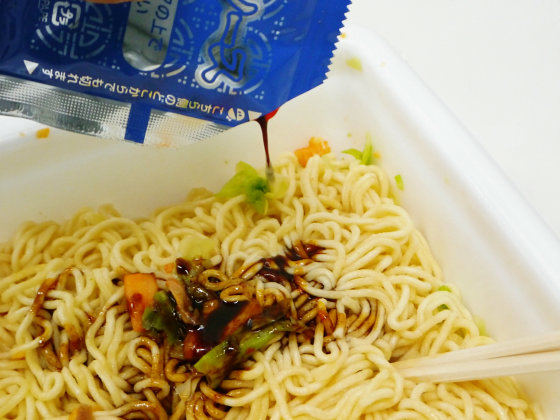 A reddish sauce with deep dough and seemingly spicy viscosity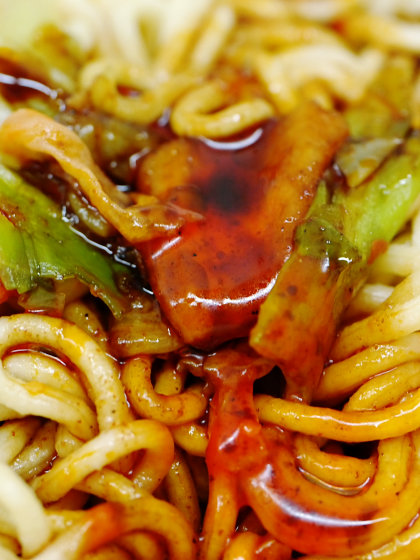 Completion by stirring well. Noodles are medium sized noodles, dense sauce is often entwined.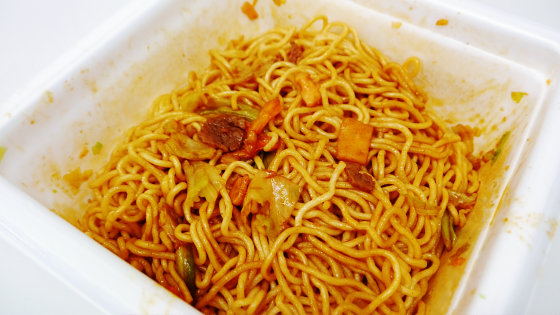 The sauce that the source stuck firmly.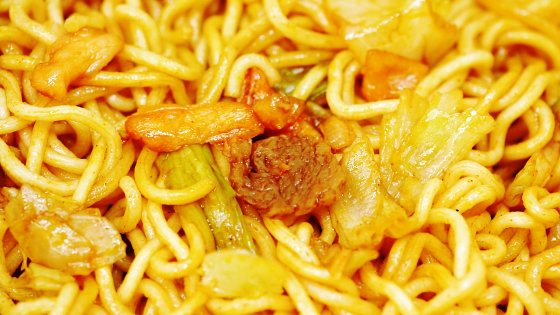 The fragrance is the sweet smell that stimulates the nose that the chili peppered with pig kimchi itself. The taste also manifests its spirit firmly, and content that can be enjoyed with a tangy stimulation from the moment he put it in his mouth.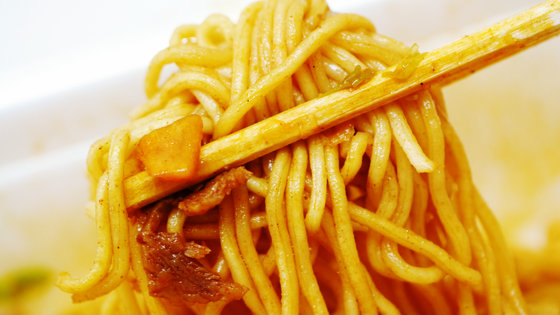 However, it is not so hot as to repel, but it is a spicy feeling to the extent that the irritating stimulus to the tongue remains, and besides it is not only painful but also the taste is felt firmly, so it is possible to keep pace. Also, as you go on eating, your body gets a bit hotter so it's perfect for the cold season.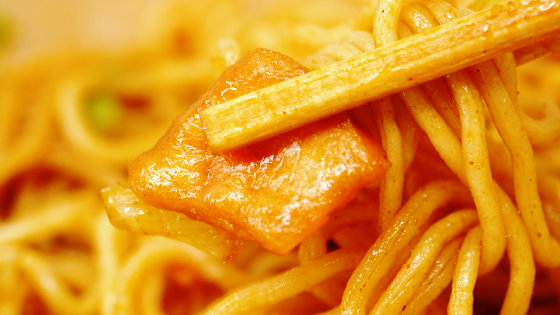 Although it is huge, it seems to be good if you eat with rice when adult men eat and not feel volume so much, if you are hungry. Of course, the strong spicyness of pig kimchi should suit white rice well.