"Free software" Gmax IP Camera "making webcam easily streaming IP camera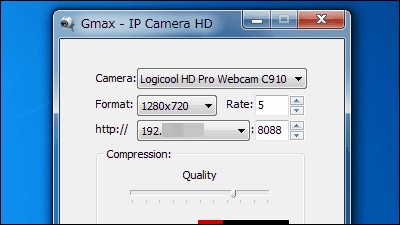 Simply put the web cameraIP cameraAs,M-JPEGOrASFofStreamingFree software that can deliver is "Gmax IP Camera"is. While you are out, you can see the inside of the house and the state of the pet. Installation is unnecessary, and it is possible to start up on Windows.

About downloading, setting, and operation from the following

Applications
http://www.gmax.ws/app.html

Since I install M-JPEG version this time, click "Download M-JPEG version ..." of the ip camera item somewhat above the middle row.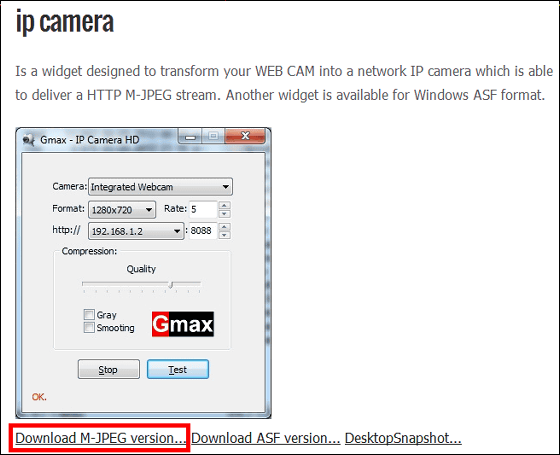 Download the downloaded ZIP fileExplzhUnzip it with "IPCamera.exe" launched.




The setting screen will be displayed.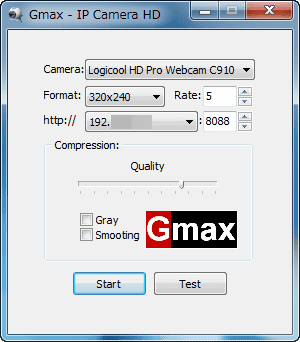 Select Web camera, distribution resolution, IP address and click "Start". You can also set rate, port, image quality etc on this screen.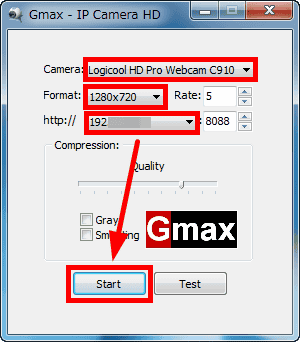 If "OK" is displayed at the bottom left, preparation for streaming delivery is completed.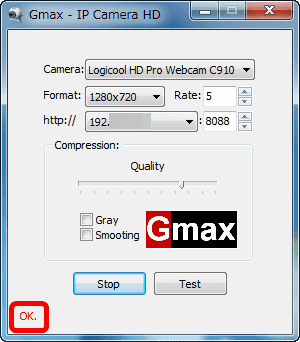 別のPCでブラウザを開きURLフォームに例えば「http://192.168.0.23:8088」と入力してアクセス。もちろんグローバルIPアドレスを入力することも可能。




You can see streaming delivery on the above. However, IE on the browser could not see the delivery.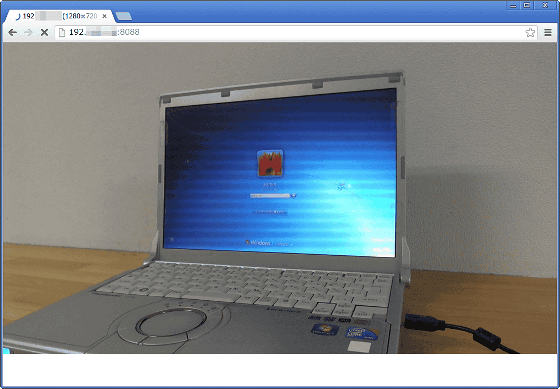 In addition, full HD (1920 x 1080) streaming delivery is also possible.