"Anime Content Expo 2013" held on Makuhari Messe from 30th to 31th March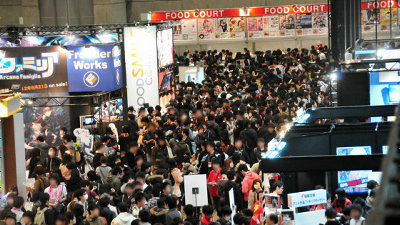 It was announced that "Anime Content Expo", the biggest event of the animation industry, will be held at Makuhari Messe from March 30 to 31. The Tokyo international animation fair has already been scheduled for March 21 - 24, including the business day, this time it will be held one week apart. By the way, the top image is the first day of Animation Contents Expo 2012.

ANIME CONTENTS EXPO 2013 | Animation Content Expo 2013
http://www.animecontentsexpo.jp/index.html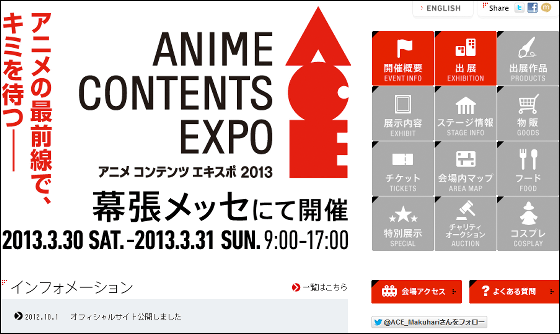 An overview by the Animation Content Expo Executive Committee is as follows. Last time, there were more than 40,000 visitors, and "To create a place for more happy encounters with the work and everyone" are cited as reasons for deciding the second meeting.

We will hold "Anime Content Expo 2013 [ACE 2013]" at Makuhari Messe for two days on Saturday, March 30 th and Sunday 31 th (Sunday) 2013.

Whether it should be held or not, we held various discussions at the executive committee, but most of all, in order to respond to the feelings of everyone who visited 41,628 people in [ACE 2012] In order to create a place for even more happy encounters with the work and everyone, I decided to hold the two ideas.

We aim to expand all events for the event and enjoy what we enjoy more than last time. And, spread the venue hall, we will arrange the environment where more people can come. Please expect it.

We are waiting for you at the forefront of animation.

October 1, 2012
Anime Content Expo Executive Committee
The holding period is about the same as last year, from March 30 to 31, 2013 (9: 00 ~ 17: 00). The stage is exhibition halls 1 - 4 of Makuhari Messe. Last time the 1 hole was completely separated and used as a stage, 2 to 3 holes were connected to form an event space, and the 4th hole was reserved for the standby place. The breakdown of this time is still unknown.

Entrance fee is 1500 yen each day including tax. This is for pre-sale / general sale, it is undecided whether today's tickets will be sold or not. By the way, last day's ticket purchase queue was like this.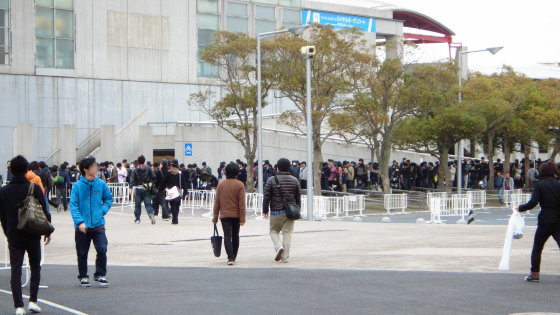 Application period for exhibitors is from 15th October to 30th November. Since the exhibition briefing will be held in early December, what kind of event or exhibition is going to be done will be clarified near the end of the year.
in Anime, Posted by logc_nt